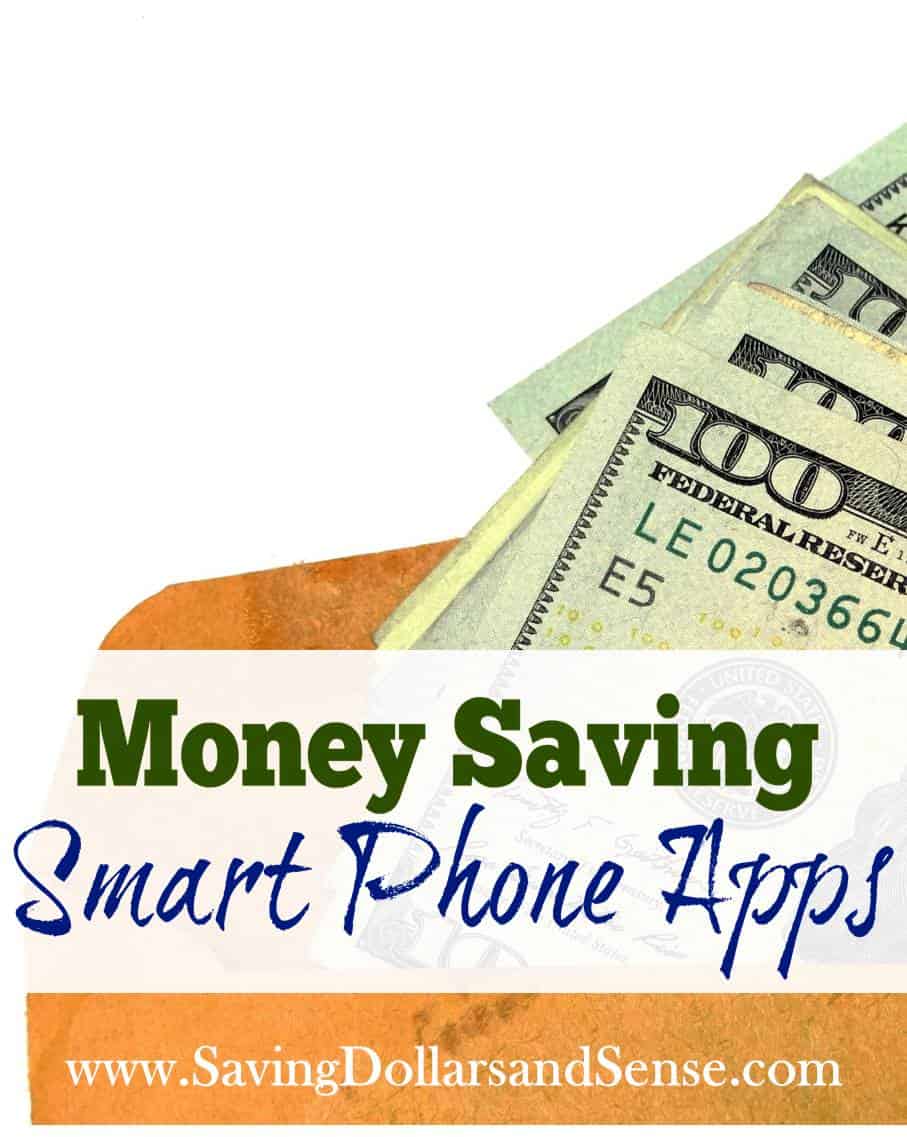 Best Money Saving Smartphone Apps
There are many smartphone and tablet apps available to help you save money on items that you likely purchase frequently.
If you want to learn about How to Save Money, read more below.
Below are a few of the best ones that we found.
iBotta
Even if you aren't a big time coupon shopper, iBotta is an app that can save you lots of money!
It is a cash back app that allows you to earn cash back on grocery, personal hygiene, and household items.
Here is how to get started:
Download the iBotta app and sign up.

Link iBotta to your Paypal account.

Check the offers available before shopping.

After you've purchased qualified items, scan the items and photograph your receipt within the app to earn cash back.
Once your cash back total is at or more than $20, you can cash out and get money in your Paypal account!
Often they have bonus offers as well where you'll not only save on specific items, but if specific items are purchased together you'll get an additional cash back bonus.
This is a great app to earn money on items you would've likely purchased anyway.
Target Cartwheel
Target is the place to be to save money on regular purchases.
Here are all of the ways to save that can be stacked at Target:
Manufacturer Coupons

– both printable

and ones from product packaging or inserts.
Store Coupons

– these can be printed

from the Target website or found in promotional pamphlets and newspaper inserts. Or use Target mobile coupons that can be received via text message.
Cash Back Offers

– from iBotta.

Target Cartwheel

– an app that allows you to save additional money on select purchases.
The Target Cartwheel program is excellent and can be easily managed from a free smartphone app.
Just download the app, sign up for their program, and see all of the items available to save money on.
When you add the savings to your cartwheel, all you have to do then is show the barcode on your phone to the cashier to scan and save money.
Groupon
The Groupon app is a great one to use on the go to save money on restaurants, lodging, and entertainment.
It is a great way to be able to save without much ahead of time planning.
There are many local offers for most areas on Groupon and with the app, you just show your phone to your waitress or cashier to get the great savings. For example, you could purchase a voucher to get $60 worth of food at a local restaurant for only $30! You can often save 50% or more on these types of purchases.
And Groupon frequently offers vouchers on larger chains such as Starbucks or movie tickets from Fandango!
Using Groupon vouchers is a great way to save on date night or just a night out with friends and family.
Hulu/Netflix
It is fairly easy to cut out expensive cable TV bills when you are a Hulu and Netflix subscriber.
At a price range of only around $8 a month each, these programs will save you a lot of money on monthly television programming and movies.
They both have free apps that can be downloaded on your smartphone or tablet and have a huge variety of videos and television shows.
With Hulu, most of the major television programs are available to watch the day after they air and as a bonus, you don't have nearly as many or as long of commercial breaks!
Gas Buddy
Have you ever found yourself driving around town looking for the least expensive gas? This app will put a stop to that!
Gas Buddy is a great app to save money on gasoline purchases.
You put in your location on the app and it gives you back a list of nearby gas stations, what their current gas prices are, and the distance they are from you.
This is such a great app to scout out the least expensive gas option which is a great way to save on this often expensive yet necessary purchase.
These are just a handful of the great money saving apps available. What are some apps that you use to save money?