The details of the 2022 Old Navy Flip Flop Sale are expected to be released very soon.
BUT you don't need to wait for the sale because they already have several different flip flops on sale, beginning at just under $2 right now.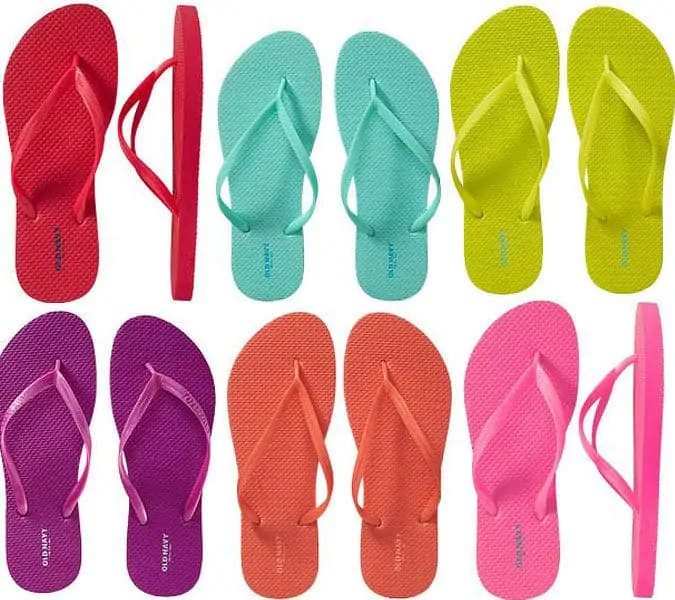 With the cost of gas to get to a physical store, you could save some money buying them online and having them shipped right to your front door instead.
Plus you'll be able to avoid the crazy lines and crowds of people, if you stay home and shop, instead of going to your physical location.
Old Navy Flip Flop Sale
That's right! Cardholders will be able to get their Old Navy $1 flip flops beginning that weekend.
We are still waiting for the official announcement for when the sale will begin.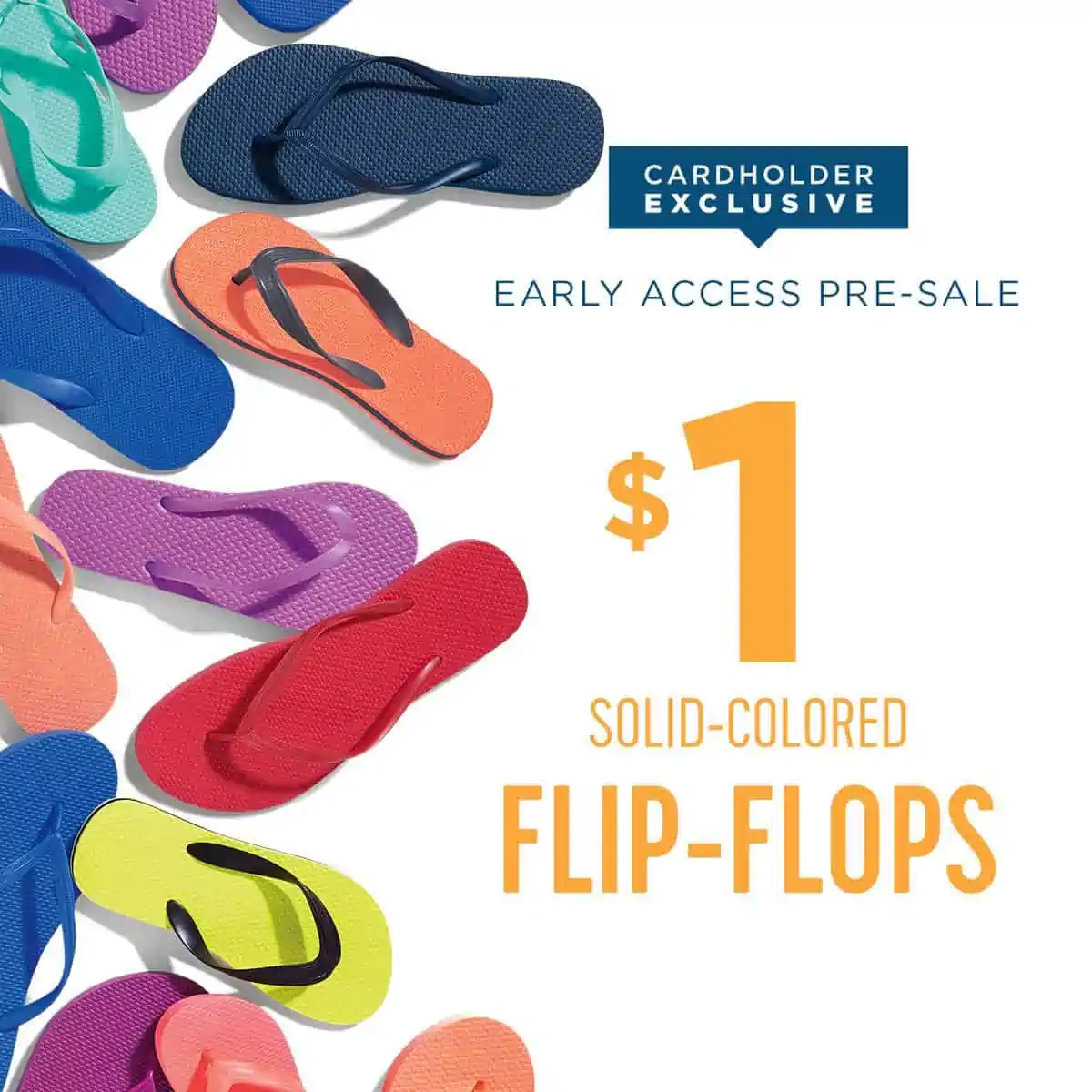 Old Navy Dollar Flip Flops
The sale will be opened up to everyone sometime in June, I'll be sure to update as soon as the dates have been released.
I need some new flip flops for the summer. And the Old Navy sale is a great time to get them for a great deal .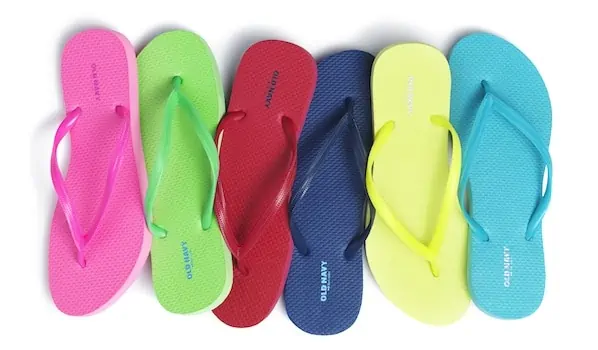 This is a really popular sale, so I highly recommend getting to the store early for the best selection and chances of getting what you want before they sell out. Solid colors only included in the sale.
The fine print says there is a limit of ten pair per customer, while supplies last.