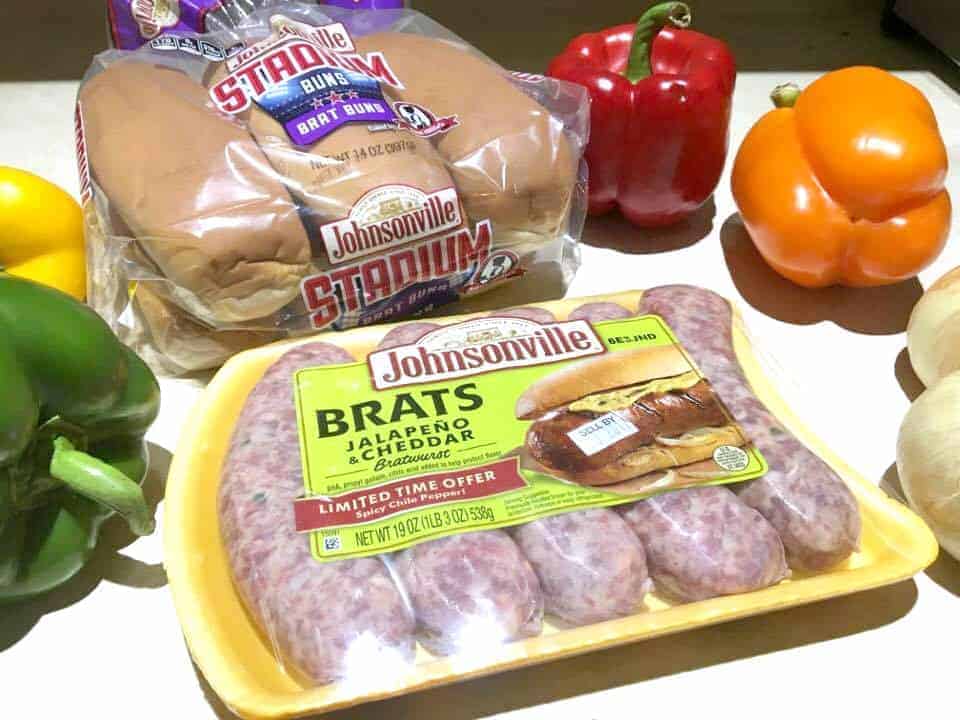 Today, August 16th, is officially National Bratswurst Day!
To celebrate, Johnsonville has released several amazing limited time varieties just in time to enjoy Bratsgiving!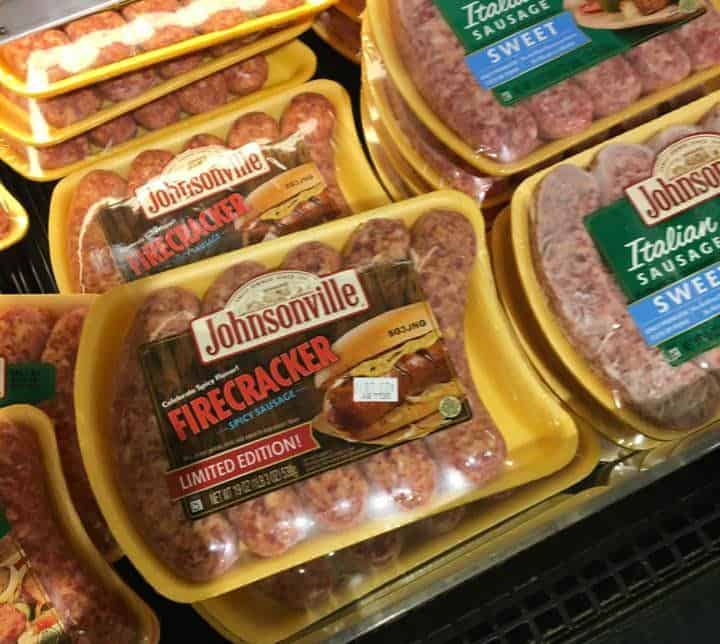 The limited time varieties at Michigan Meijer stores include:
Firecracker
Jalepeno Cheddar
There are SO many ways to make Johnsonville Brats beyond simply grilling them, which is one of my favorite ways to eat them, along with some sauteed onions and peppers.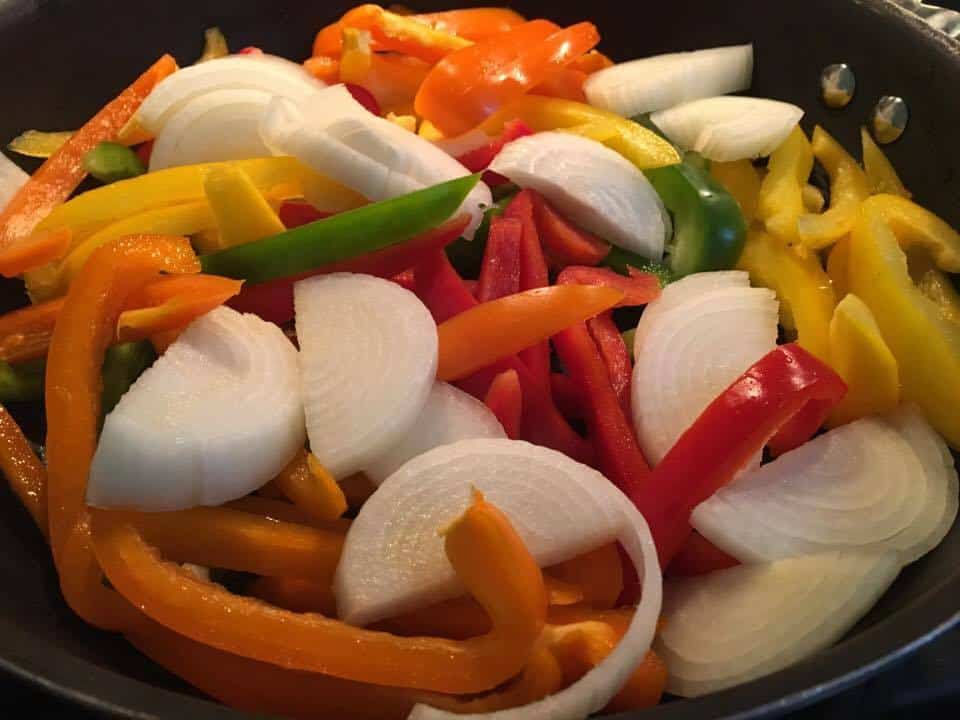 This recipe is super easy to make!
While your Johnsonville Brats are grilling you can add sliced green pepper and onions to a pan to be sauteed in some butter and garlic.
The Ultimate Jalepeno Cheddar Brat Recipe
1 package of Johnsonville Jalepeno Cheddar Brats (Or any variety you like).
12 Medium Onions (sliced)
2-4 Peppers Sliced
2 Tbs Butter
Garlic Power (add as much as you like)
Add all the ingredients to a frying pan (besides the brats) and cook on medium heat for about 10 minutes.
Once the Brats have finished grilling, place on in a bun and top with the pepper and onion mixture and ENJOY!
I also like to add some mustard to mine, but it is not necessary.
You'll be able to find these limited time brats on sale right now at your local Meijer stores in Michigan, so it is the best time to go and grab some of your own to celebrate this day with your family.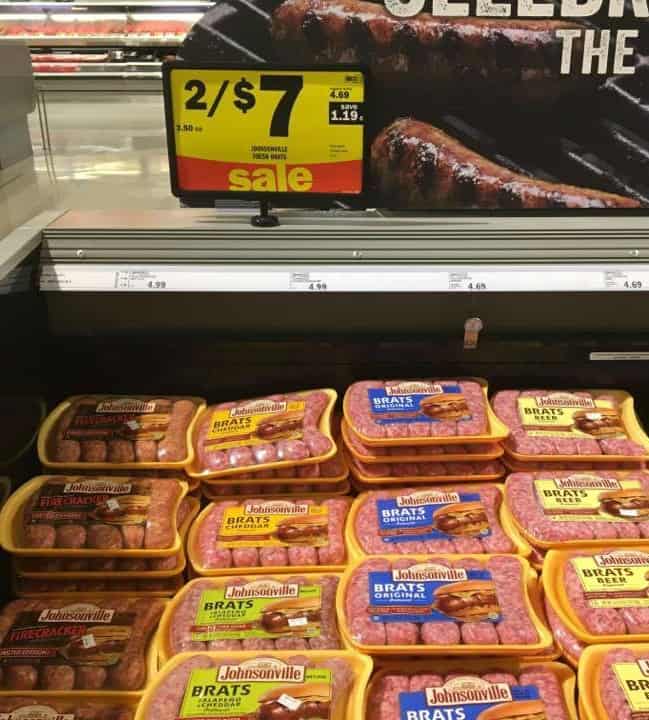 What is Bratsgiving?
Bratsgiving is a fun grilling holiday, and this year it include supporting others who are less fortunate.
Meijer held a contest for Michigan residents to submit wishes for those that need it.
The contest had more than 375 wishes submitted and they chose a wish submitted by a Comstock Township couple who wanted their Bratsgiving wish to bring joy to their local Fire & Rescue department, which lost their fire chief in the line of duty back in mid June.
Here is another recipe that I made for my parents the other day using the Sweet Italian variety that Johnsonville carries.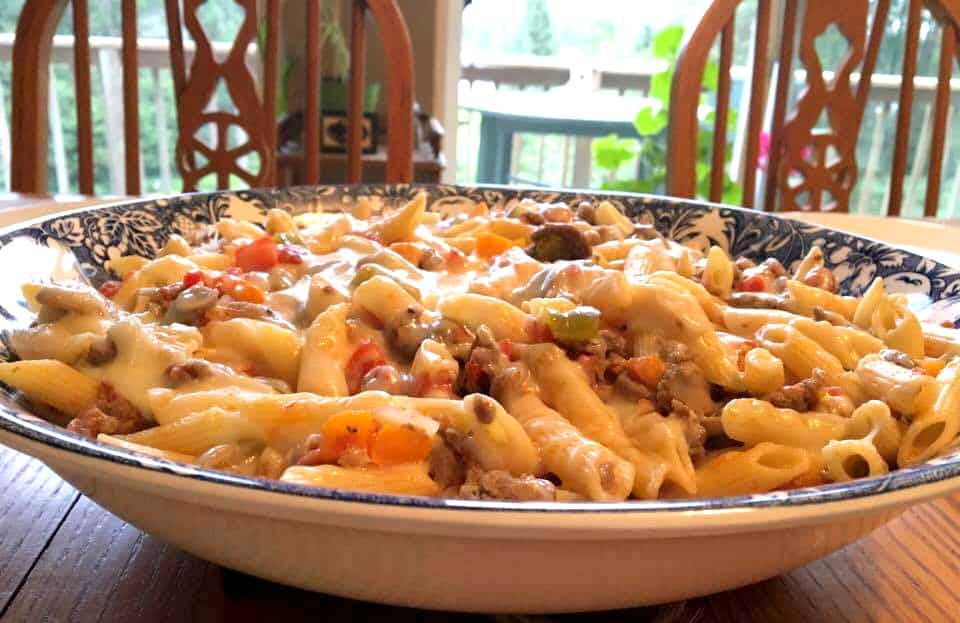 I love how easy this recipe was to put together and everyone loved it!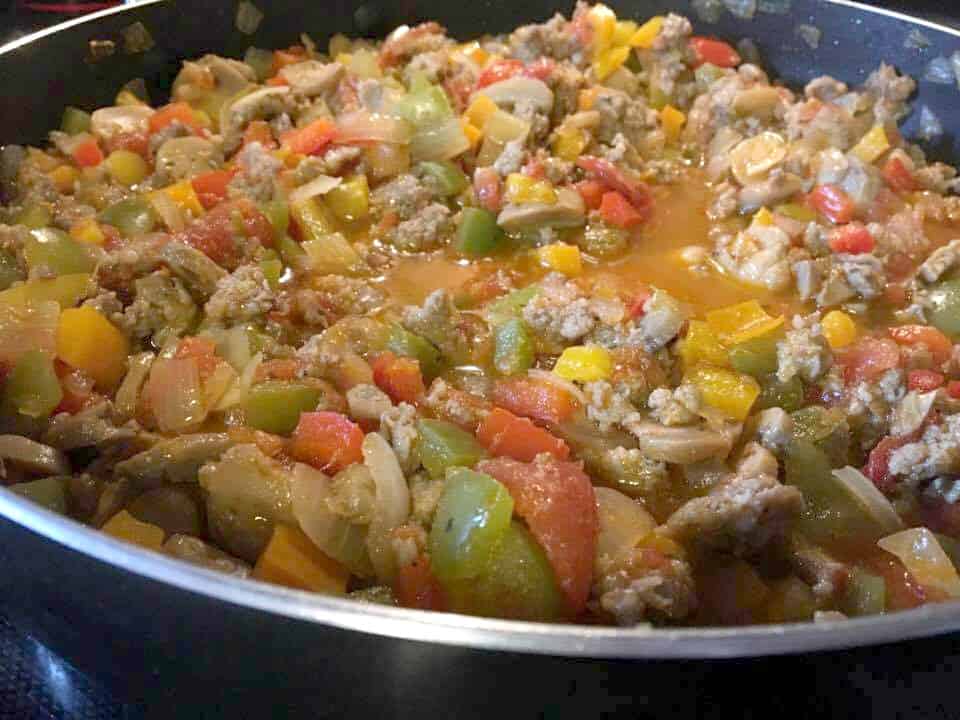 This one is super easy to make!
Just cut off the casings from your Sweet Italian Sausage and add the sausage to the skillet. Begin cooking on medium heat.
Add diced peppers, mushrooms and onions to the pan, sprinkle with some garlic powder and continue to cook for about 15 – 20 minutes.
You could just eat this as is, or you can add in some pasta like I did for my parents.
Sprinkle with shredded mozzarella cheese and serve.
Easy, peasy!!
This is a sponsored conversation written by me on behalf of Johnsonville. The opinions and text are all mine.