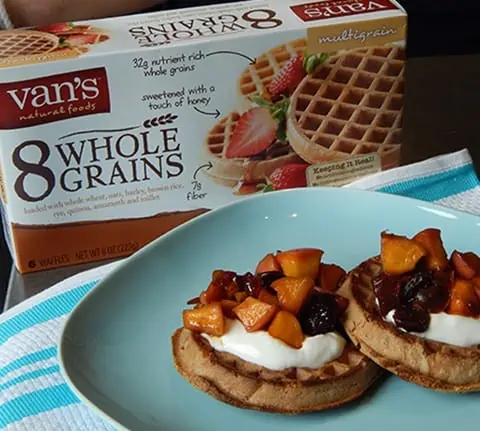 Did you know that today is National Waffle Day?
To help celebrate I am sharing some great waffle recipes as well as some tips for moms who are looking to simplify their morning routine and reduce stress.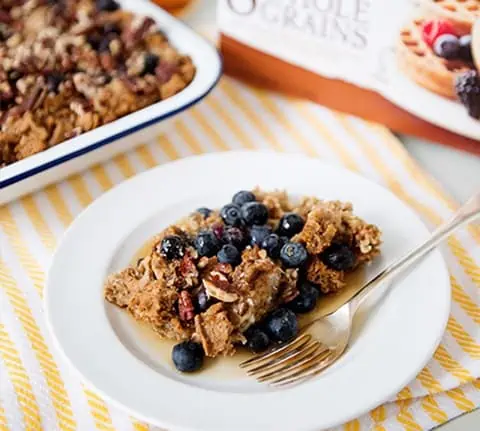 Check out this Baked Blueberry Waffle recipe!
Seriously, this sounds like dessert to me. After I shared my Maple Pancake Waffle Cupcake recipe I am convinced that waffles for dessert are probably the most genius idea ever, right?!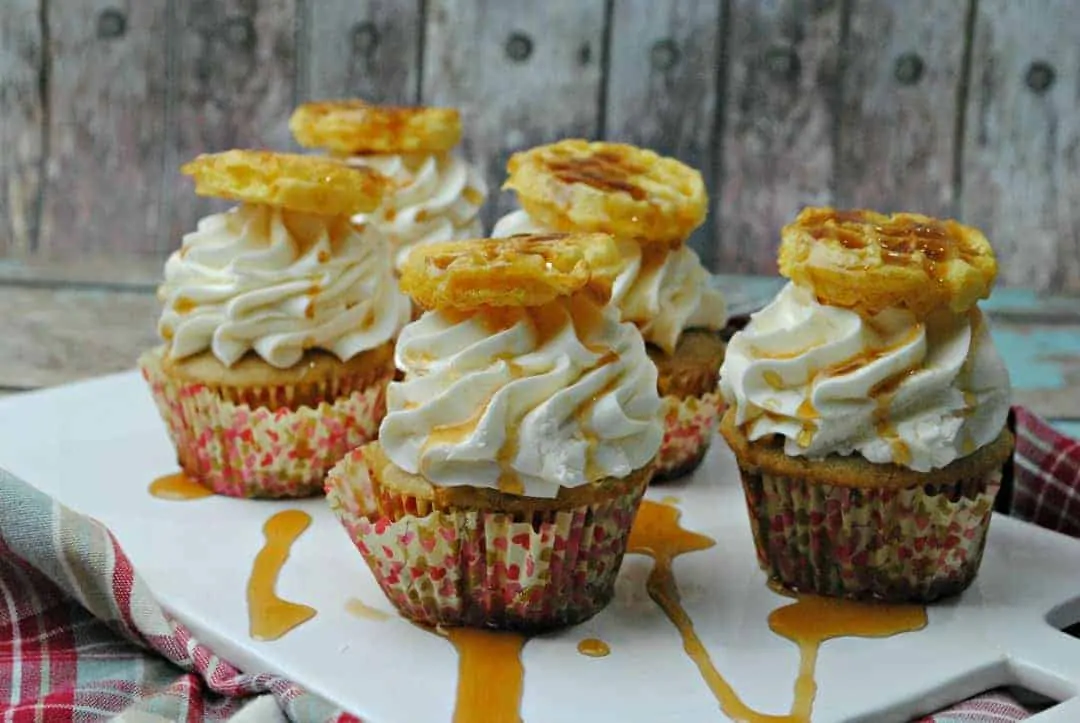 And I'm not sure there is a kid alive that wouldn't love to have this for breakfast.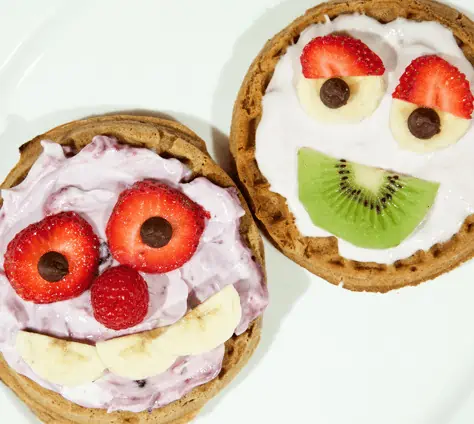 Van's Foods makes waffles that are a really great option for a fast and wholesome breakfast. There are so many ways that you can get creative and dress up your waffles, and you can also keep it simple.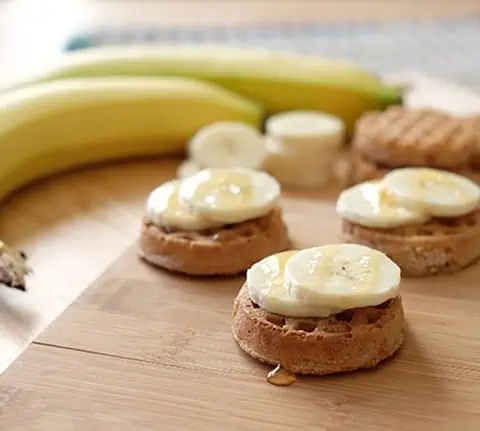 Joy Bauer has some great advice to make breakfast as stress-free as possible!
Keep a stable of go-to items in your pantry and refrigerator to provide nutritious, quick options.

Low-fat Greek yogurt, eggs, nut butter, berries, bananas, and grapes are all great on top of Van's 8 Whole Grains waffles—super easy, kid-friendly and filling.

Think ahead

. If you plan breakfast the night before, you'll eliminate 50 percent of the stress during the morning rush. No one expects moms to whip up from-scratch waffles or pancakes on a chaotic weekday—keep it simple, decide what you're serving the night before, and you can spend less than five minutes on a filling, wholesome, delicious breakfast in the a.m.

The presentation is important.

Anything that says "fun" is appealing for younger kids. If you take Van's whole-grain waffle and use good-for-you ingredients to create a happy face on top, you'll have happy eaters. Kids can help with assembly—let them choose their toppings or match their waffle face to their mood. You can use blueberries for eyes and raspberries, cherries or a kiwi slice for a mouth. You'll be smiling, too, as you watch how quickly they gobble it up!

Make your morning meal a triple threat.

Since parents tend to have full control over what their kids eat for breakfast, it's important to make it count. The winning combination includes ample fiber and protein while minimizing sugar.

That helps stabilize blood sugar and provides fuel and sustenance to make it through the morning routine.

Plan "me" time.

Be strategic and sneak some breaks while parenting— whether that means a walk with a sleeping child in a stroller or timing kids' screen time to coincide with your workout. Every mom knows that a little "me" time makes you a better parent!
Try these tips and see if they help you have less stressful mornings.