It's National Lipstick Day on Sunday and we're celebrating with 10% off ALL Savvy Minerals by Young Living® lipsticks July 27-29!
Let's talk about what makes our new Cinnamint-Infused Savvy Minerals lipsticks amazing!
Made to glide on like butter, moisturize, and give your lips rich color, these lipsticks are full of nourishing ingredients to help you create a bold, beautiful look.
These five new velvety, rich, deep shades are great for the day or an evening on the town.
You'll look and feel good using a lipstick made with the cleanest ingredients in a formula that is 100% plant-based and vegan.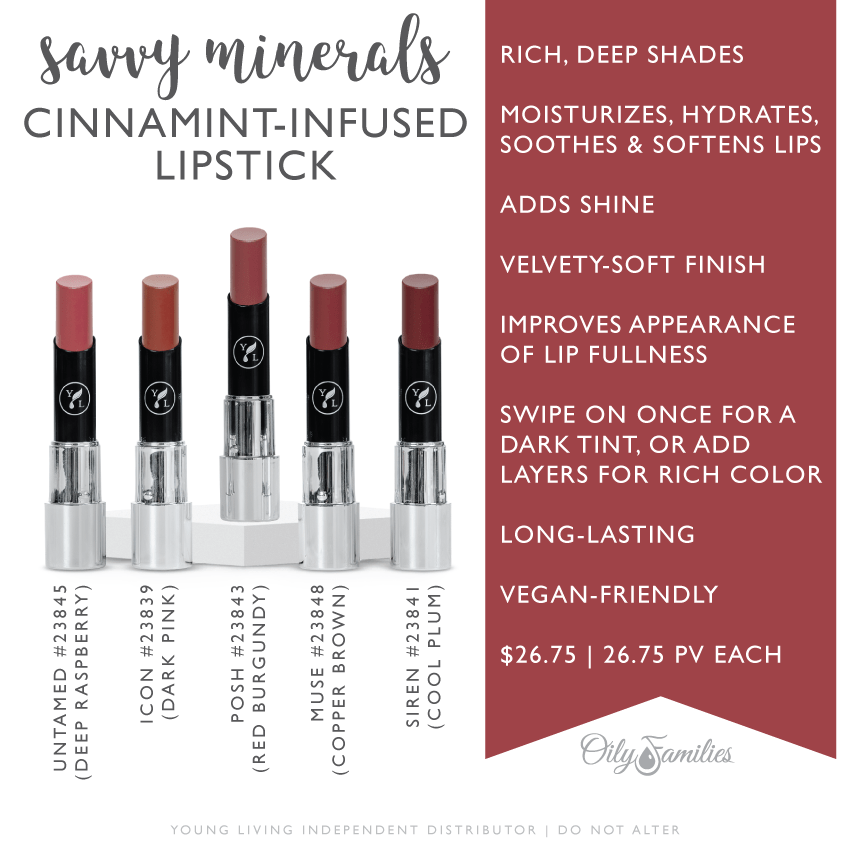 Look at the key ingredients in these luxurious new shades!
1. Castor seed oil: Soothing and moisturizing to the skin, this vegetable oil was used centuries ago by the ancient Egyptians and Greeks for its many benefits.
2. Jojoba seed oil: Jojoba helps protect the skin and helps it maintain its natural moisture. It's one of the reasons why the lipsticks will glide on your lips smoothly without leaving a greasy residue.
3. Coconut oil: This is a very popular ingredient in cosmetics and beauty products for its antioxidant and conditioning properties and for helping the skin stay protected from drying. Who doesn't love coconut oil?!
4. Shea butter: Obtained from the fruit of a tree native to Africa, shea has become a favorite to not only the natives but to everyone who uses it. It is composed of rich fatty acids that condition and nourish skin, hair, and nails. This is why natives have used it for centuries in everything from homemade ointments to hair treatments and body butters.
5. Essential oils: Our new shades are infused with Orange, Peppermint, Spearmint, and Cinnamon Bark essential oils, which will help your lips feel nourished while making them feel fuller. The best part? They are 100 percent pure essential oils!
What's better than ingredients you can trust on your lips and bold new colors?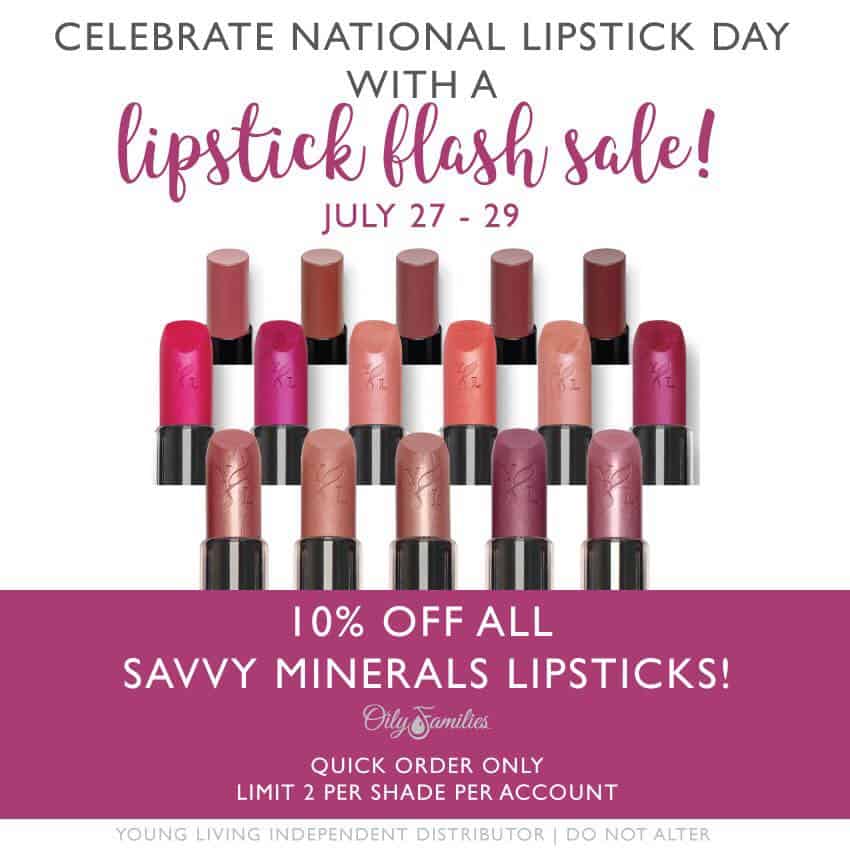 Between our original lipsticks, Tangerine-infused lipsticks, and Cinnamint-infused lipsticks, there are 16 gorgeous shades to choose from.
Pick a bold shade, a subtle shade, or both; you can order up to two lipsticks per shade per account!
Sale runs July 27 at 10 a.m., MT, to July 29 at 11:59 p.m., MT. Quick Orders only!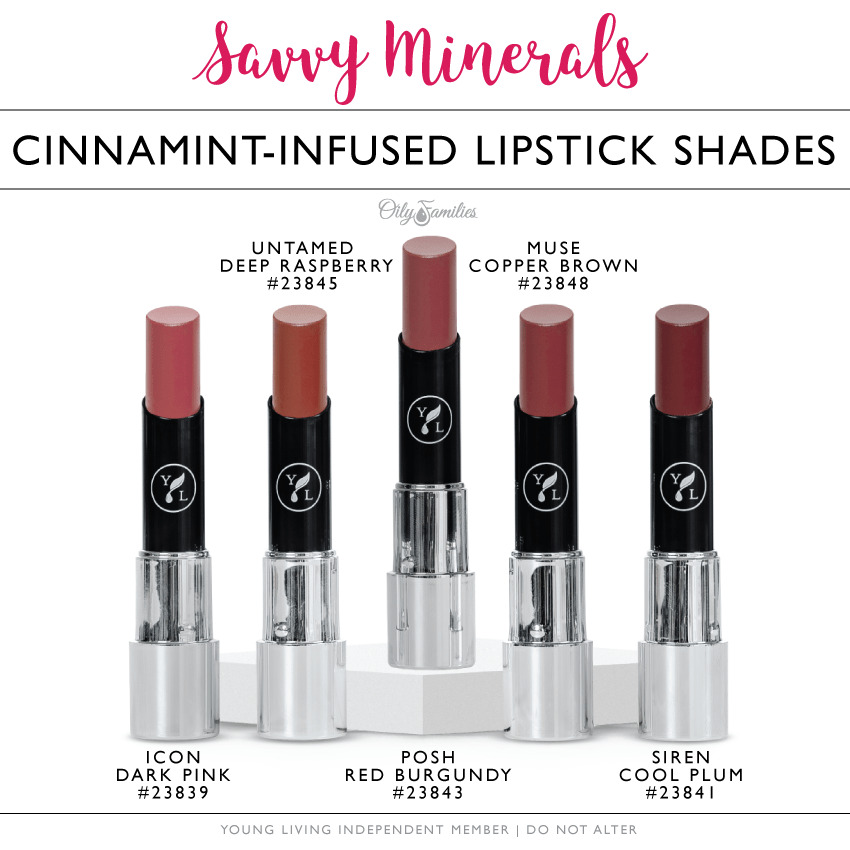 Icon (23839D) $23.63
Muse (23848D) $23.63
Untamed (23845D) $23.63
Posh (23843D) $23.63
Siren (23841D) $23.63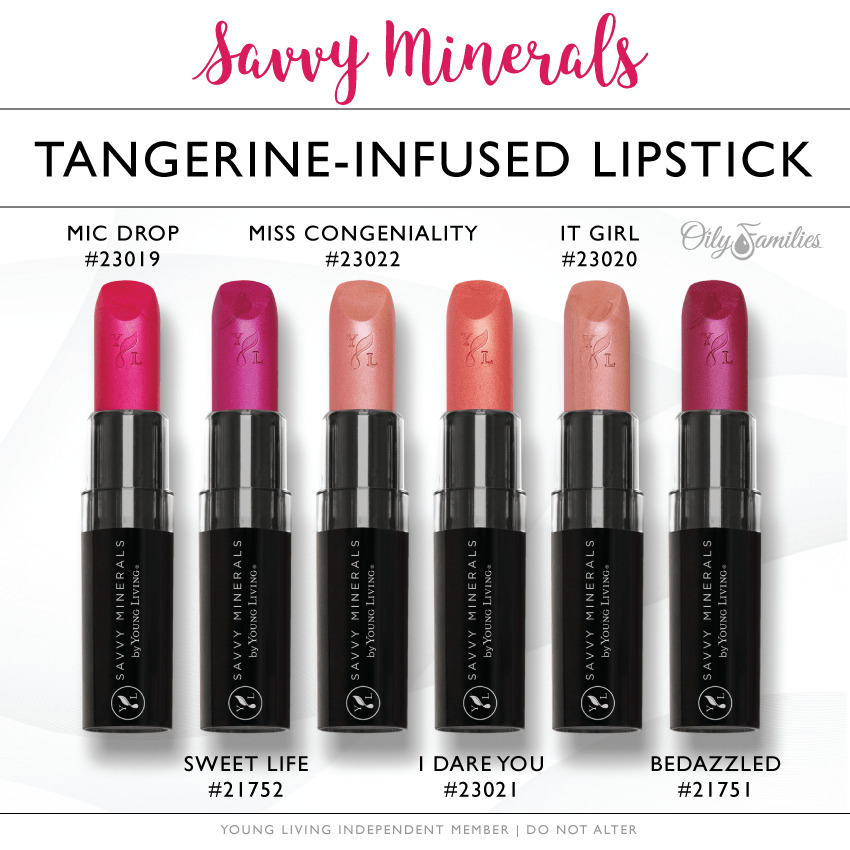 Miss Congeniality (23022D) $26.78
It Girl (23020D) $26.78
I Dare You (23021D) $26.78
Mic Drop (23019D) $26.78
Bedazzled (21751D) $26.78
Sweet Life (21752D) $26.78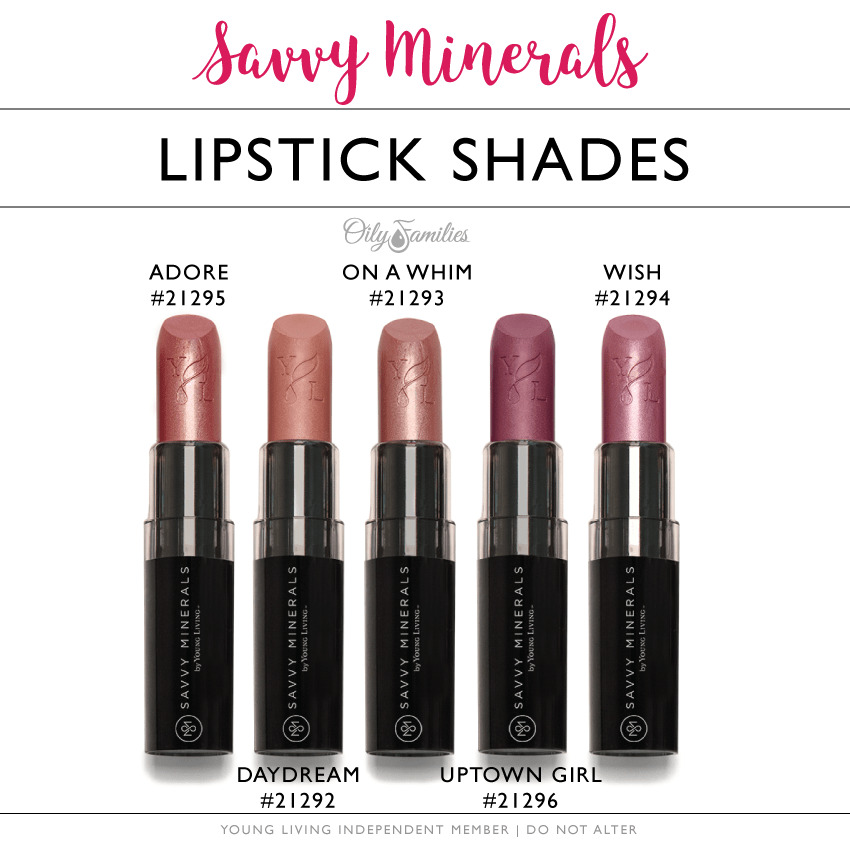 Adore (21295D) $20.48
Daydream (21292D) $20.48
On a Whim (21293D) $20.48
Uptown Girl (21296D) $20.48
Wish (21294D) $20.48
Find all of these lipsticks on sale 10% off while supplies last.
Learn How to get a Wholesale Membership to save 24% off all of the best plant-based products available including baby care, health and beauty, makeup, supplements, household cleaning, wellness products and more.