I am so glad to be able to share my Printable Cleaning Checklist and Cleaning Schedule with you today!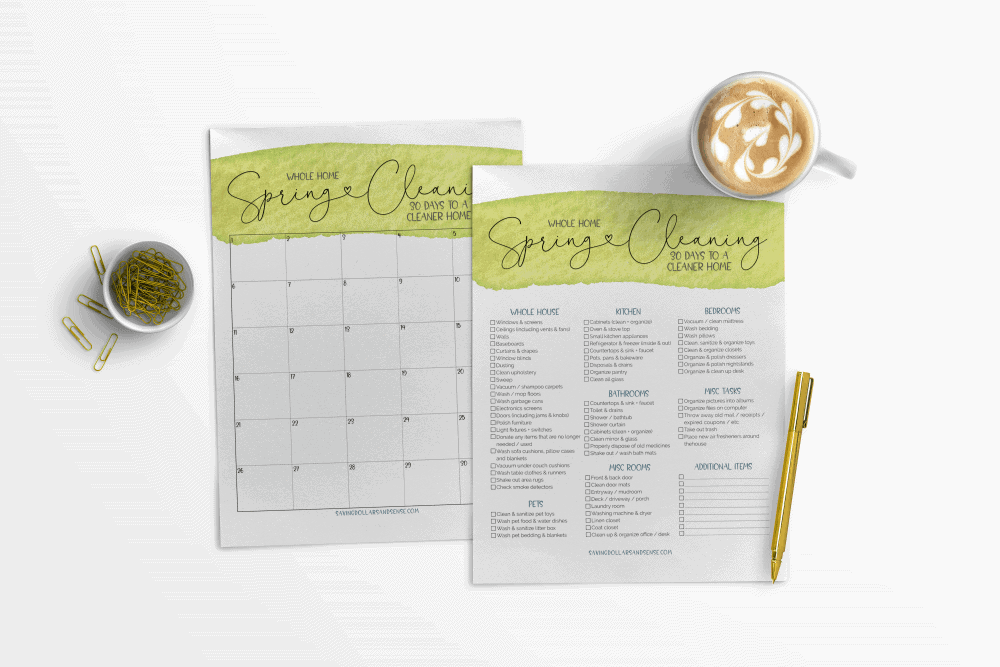 Every year right about this time, I start feeling like I need to really clean every inch of my house. Thankfully, I try to keep up on things all year long so I don't think Spring Cleaning is going to be a huge deal year.
As much as I would love to be able to say that I always have my entire life together, the truth is that sometimes I fall short.
Actually many times I fall short – and I am not just talking about my physical height.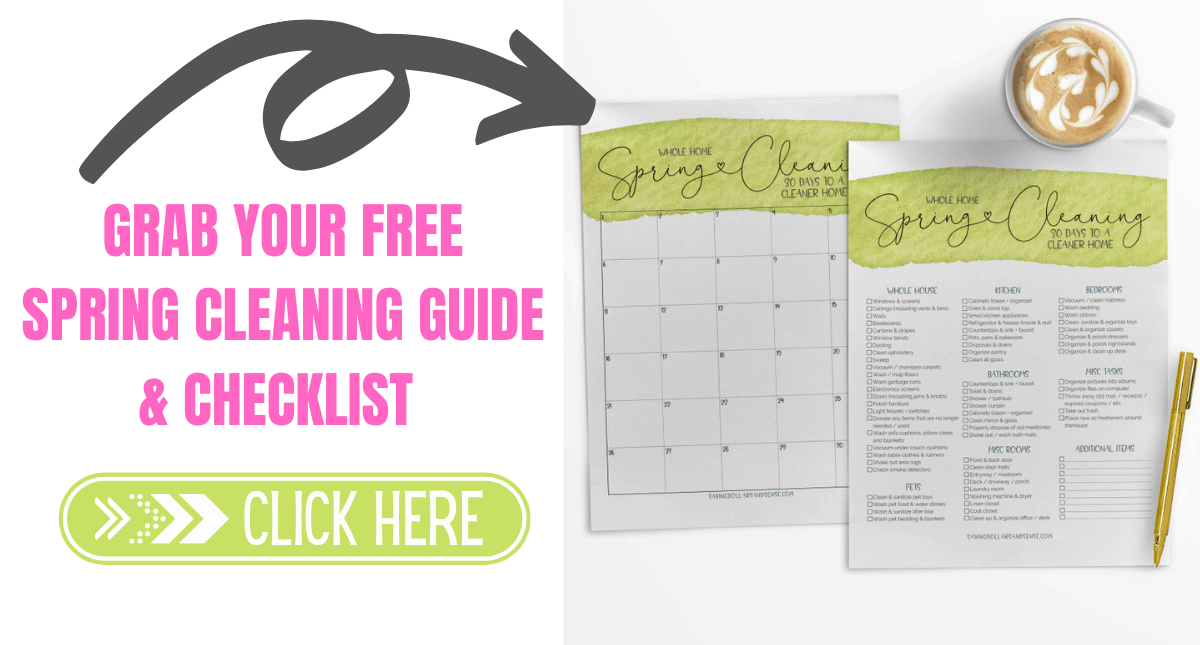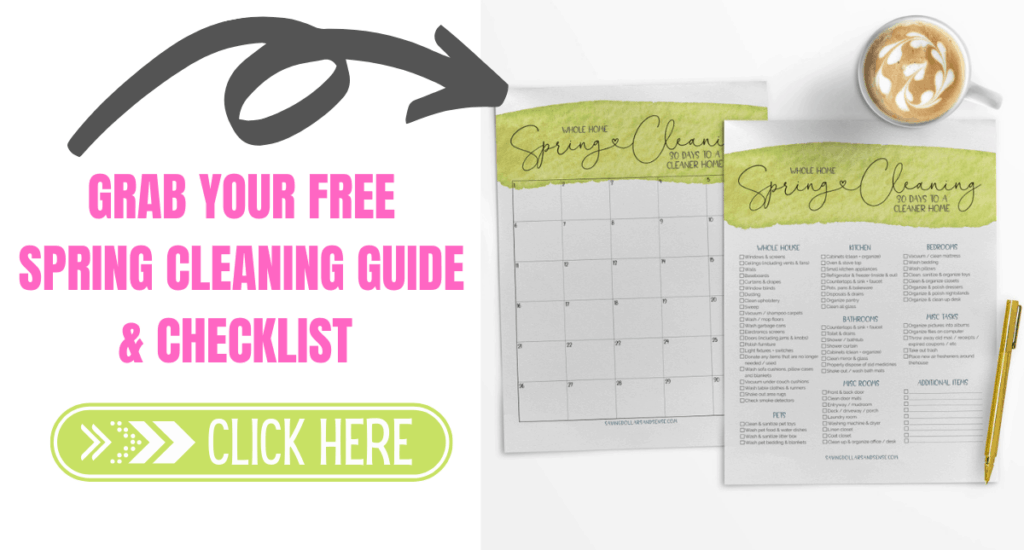 Some weeks prove to be one of those times when it feel like I am being stretched thin and something has to give.
Spring Cleaning Tips
Having a simple plan like this one makes it easy for me to keep up with the household, even if it is just the bare minimum each day.
I don't know about you, but sometimes I can find myself so overwhelmed by the mess that I don't even know where to begin.
If you are like me, having a plan to follow makes it less stressful to actually get through the work of getting everything cleaned for spring.
Spring Cleaning Checklist Printable
This simple printable house cleaning plan breaks it all down for me and makes it simple to get my house back in order.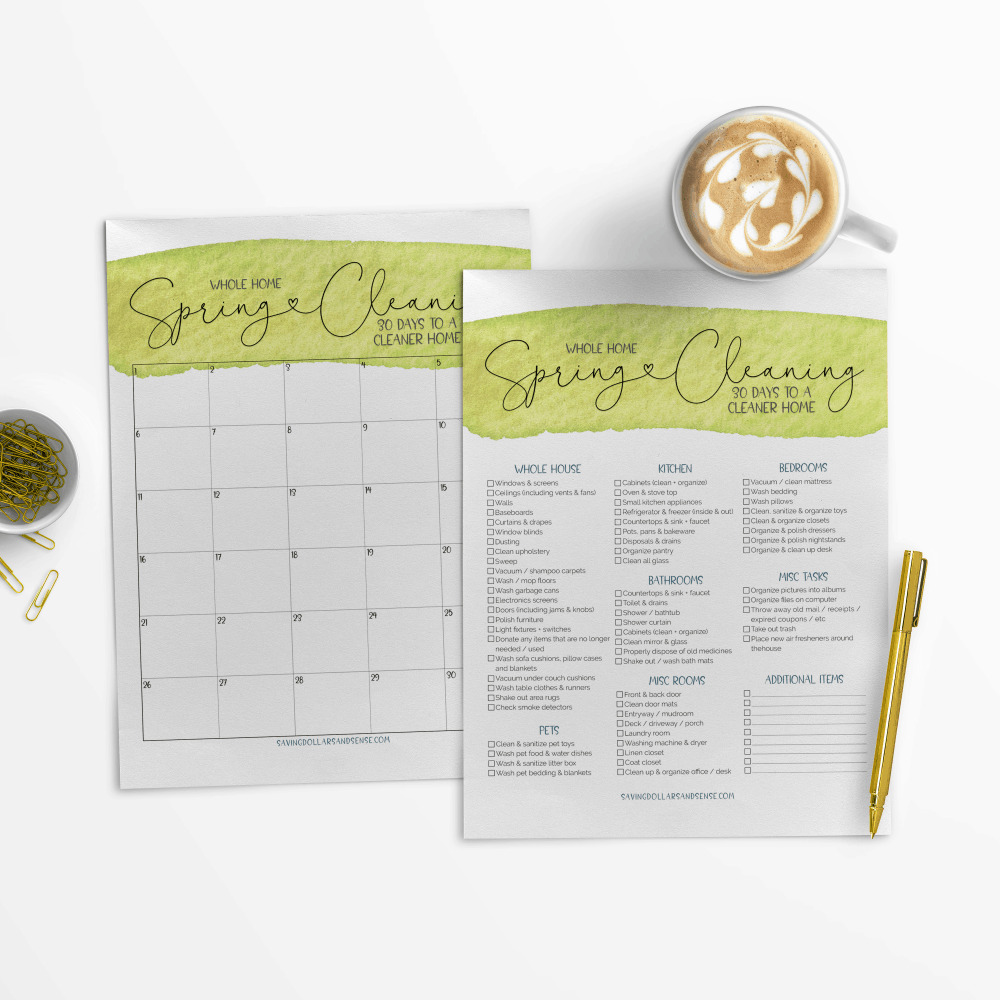 I also like that I can do as much or as little of the plan as I have time for and it will still make a huge difference in the overall appearance of my home.
I literally print out the calendar and checklist and then get to work creating a plan to get everything done throughout the month.
You can get your printable cleaning plan and check list below.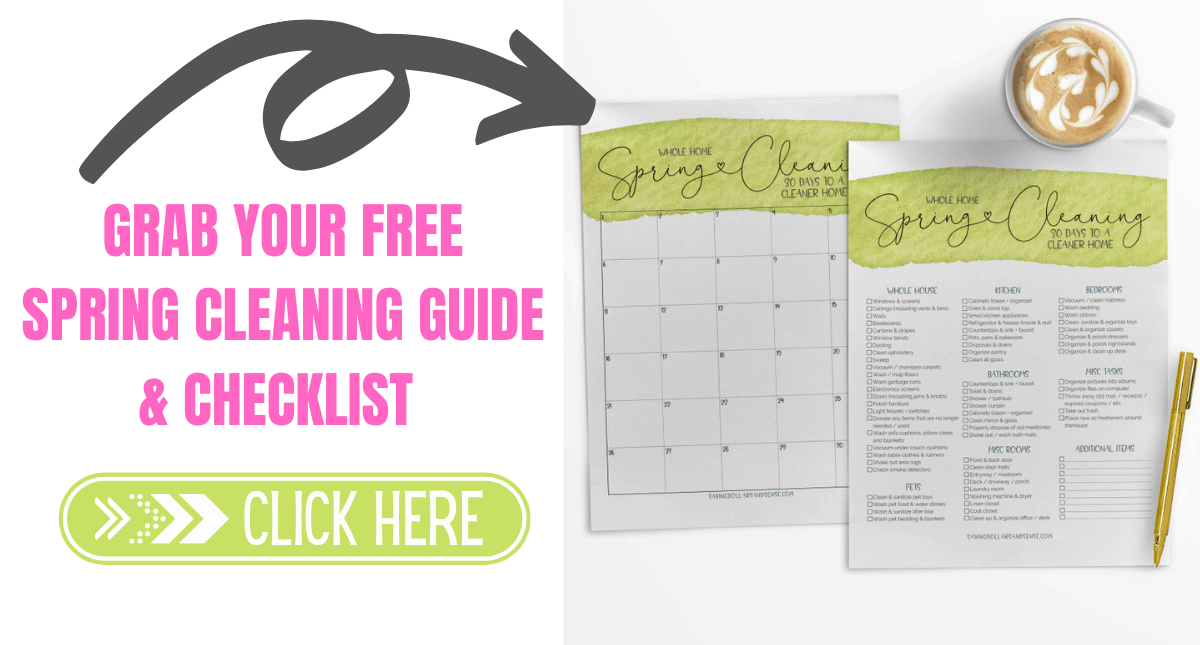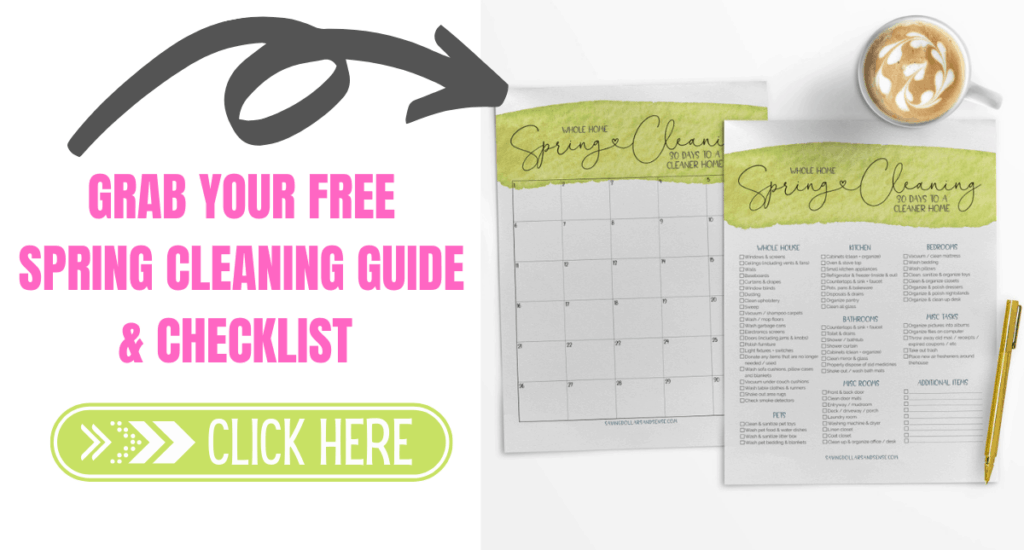 I work on spring cleaning a little at a time, which makes it a LOT less overwhelming.
I take the printable spring cleaning checklist and write in what tasks I will do each day.
I know that my Tuesdays and Wednesdays are already pretty busy.
I take that into consideration when I am deciding which tasks I realistically can do on those days.
I know that my Thursdays and Fridays are usually a lot less busy.
I will add in a few more tasks on those days.
I keep going until each task has been added to the spring cleaning calendar and then I stick it to the fridge with a magnet.
It makes it so easy to see at a glance which spring cleaning projects I need to work on each day!
Cleaning Checklist Printable
And because I also LOVE to be able to mark things as done, I go ahead and use the cleaning checklist to mark off each task as I complete them.
I know that by the end of the month, every inch of my home will have gotten cleaned.
This method is great even for regular cleaning. You do not only need to use it for spring cleaning, one time a year.
I like to use this method to clean my house all year because I know that everything is going to be really deep cleaned at least once a month.
I hope you'll find it as helpful as I do and that it makes cleaning a little less of a chore.
I also have a weekly cleaning schedule for maintenance cleaning that I try to keep up with.
Weekly Cleaning Schedule
Messy Monday (straighten the most used rooms in the house & put things where they go)
Toilet Tuesday (all bathrooms in the house)
Wipe down Wednesday (dusting & mirrors)
Thursday is Vacuum/mop day (All floors in the house)
Friday is File day where we organize the office, pay bills, and get the home organized for the weekend/week ahead.
I don't always stick to this weekly cleaning schedule perfectly.
But it does wonders for making sure things run smoothly in between deep cleans. Whenever I find my life feeling a little chaotic, I check to see if I have gotten out of the habit of keeping a cleaning schedule.
It's also a simple schedule for busy families, that kids can join in on.
You might also be interested in my Natural Spring Cleaning Tips & Recipes.