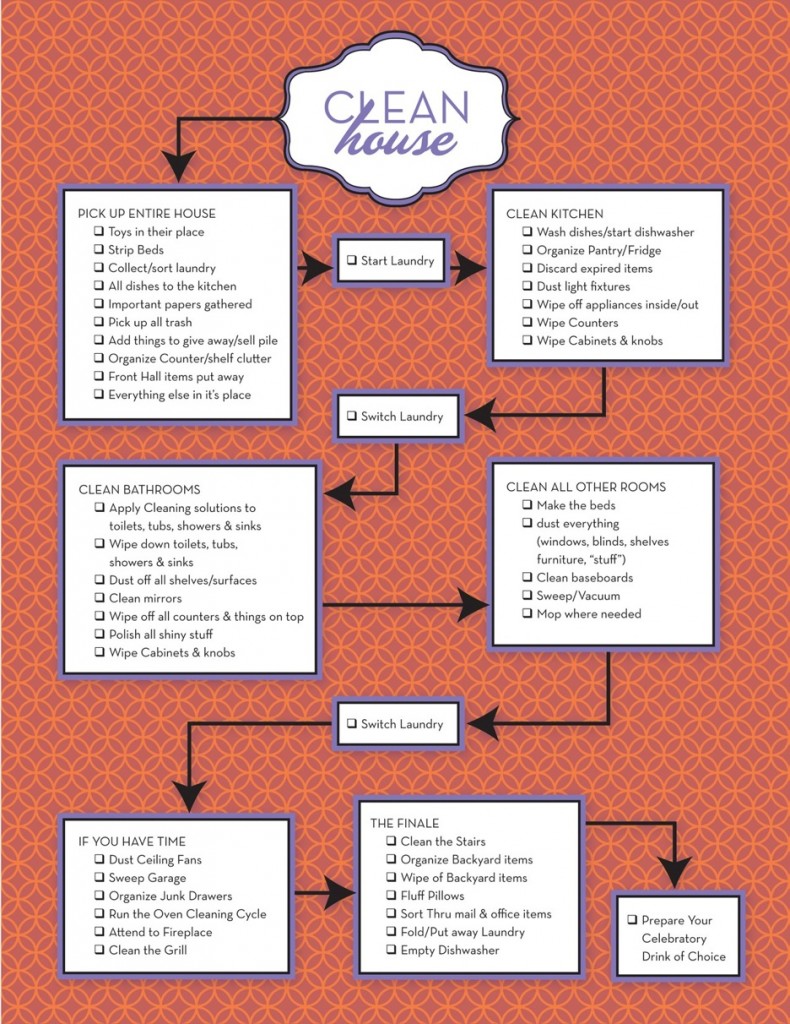 Photo Credit: Life On Paper 
My house has been sadly neglected the last few weeks while I've spent time with my family.
I don't know about you, but sometimes I can find myself so overwhelmed by the mess that I don't even know where to begin.  I found this simple step by step printable house cleaning plan that breaks it all down for me and makes it simple to get my house back in order.  I also like that I can do as much or as little of the plan as I have time for and it will still make a huge difference in the overall appearance of my home.
You can find the full size printable house cleaning plan here.  This is a ink friendly version that you uses much less ink to print.