One of our favorite Easter traditions is dying Easter Eggs.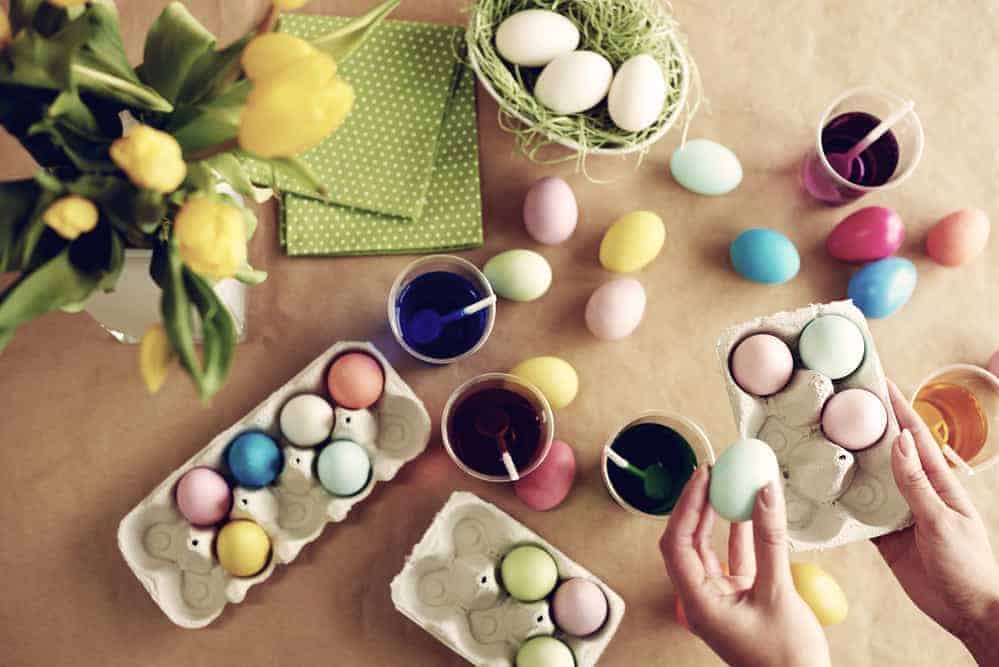 It ranks right up there with making Resurrection Eggs!
How to Dye Eggs With Natural Ingredients
Easter is just around the corner, and that means many of us will be participating in the Easter tradition of decorating hard boiled eggs.
Check out the recipes below for How to Dye Easter Eggs Naturally!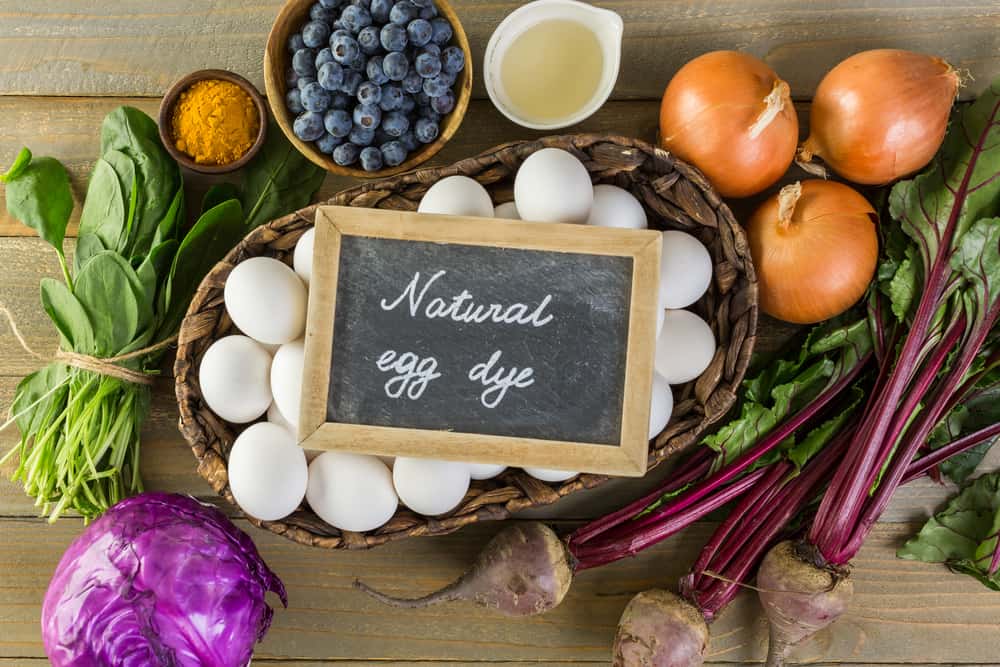 Using just a few common food ingredients, you can make your own natural food coloring that works so great for dyeing Easter Eggs.
Natural Egg Dye Recipes
Blue: Use Red Cabbage to dye the eggs blue. Just cut 1/4 head red cabbage into chunks and add to 4 cups of boiling water. Let cool to room temperature and remove cabbage with a slotted spoon. Add vinegar.
Yellow: Stir 2 tablespoons of ground tumeric into 1 cup of boiling water. Add vinegar.
Green: Add a cup of spinach or a few teaspoons of spirulina to boiling water. Add vinegar.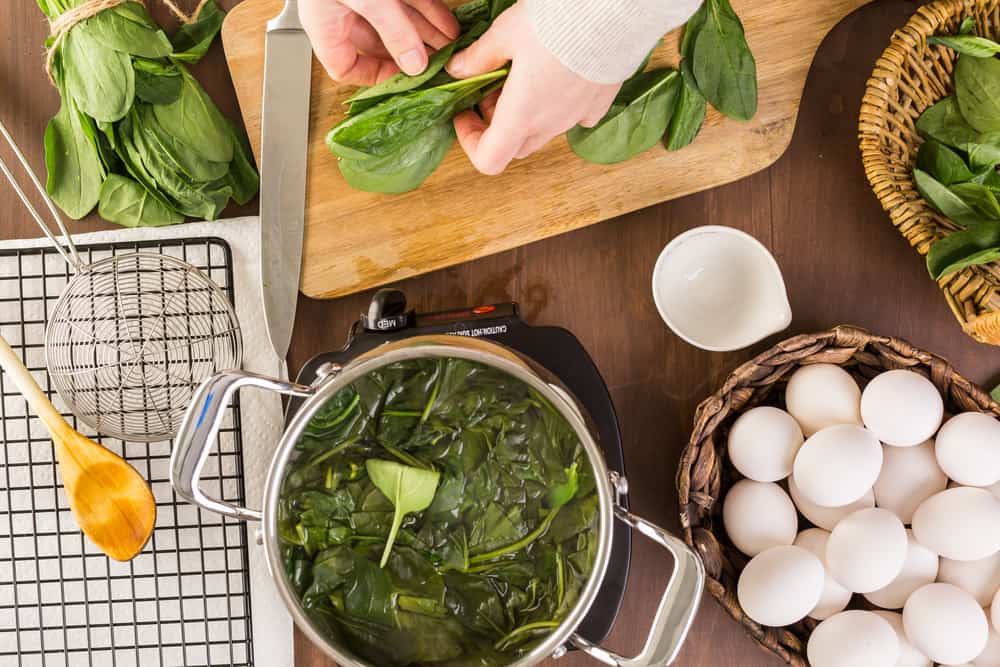 Pink: Beet-dyed eggs will darken the longer they sit in the liquid. Cut 1 medium beet into chunks and add to 4 cups boiling water. Stir in vinegar and let cool to room temperature before removing beets.
Light Blue: Mix 1 cup frozen blueberries with 1 cup water, bring to room temperature and remove blueberries. Do not add vinegar.
Orange: Longer soaking of these onion-dyed eggs will help you achieve a darker color. Take the skin of 6 yellow onions and simmer in 2 cups of water for 15 minutes, then strain. Add vinegar.
Lavender: Mix 1 cup grape juice and 1 tablespoon vinegar.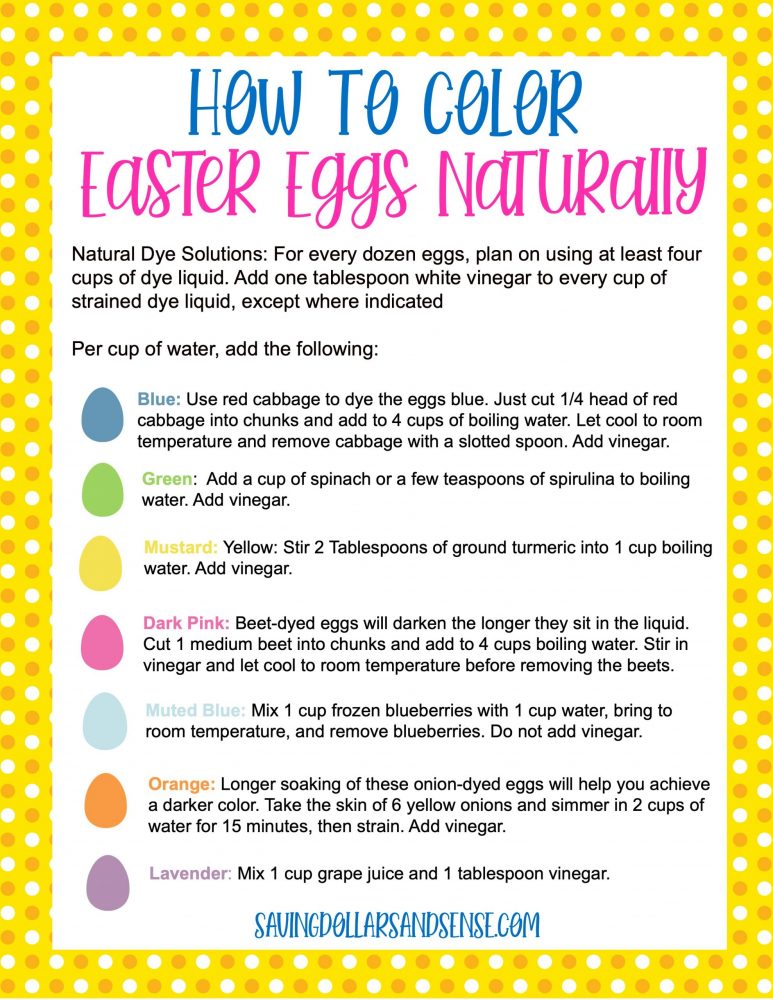 More Easter Activities: