This Resurrection Rolls Recipe is one of our most favorite Easter traditions that we did when our kids were little and I cannot wait to do it with our grandson this year too!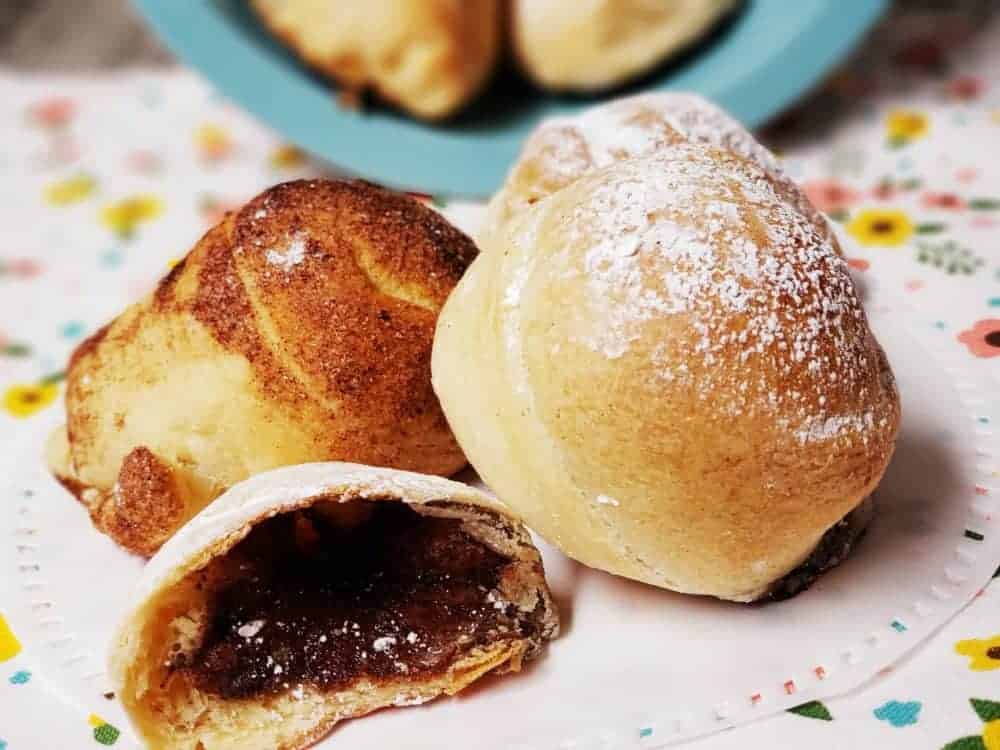 Easter is just around the corner and as a Christian family it has always been a time of reflection of all that has been done for us. This Resurrection Rolls Recipe is the perfect way to share the story of the cross with your family along with this fun Resurrection Eggs Activity.
It is a fun and simple way to share the message of Resurrection Sunday with even the little members of your family!
As parents we need to share our faith with our children at all ages, and in ways that they can understand and relate to.  This recipe is a great way to do just that, and they get to enjoy a yummy treat at the end of the lesson.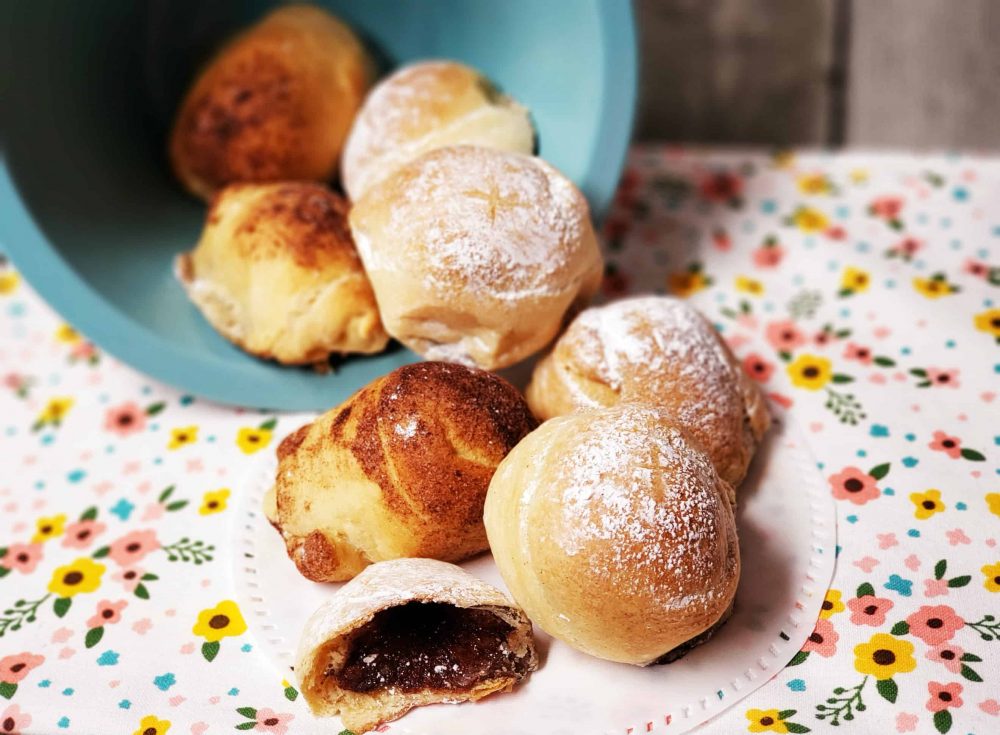 Resurrection Rolls
This Resurrection Rolls recipe serves 8, but the batch can be doubled easily. In my experience, everyone will want to eat at least two of these delicious doughy treats. 
This post includes two versions of the Resurrection Easter Story. The longer one, which is read directly from the bible and a shorter version that might be a better option for younger kids who might not e=be ready for the full version.
Either way this is a great way to share the story with your family and create a fun new Easter tradition too!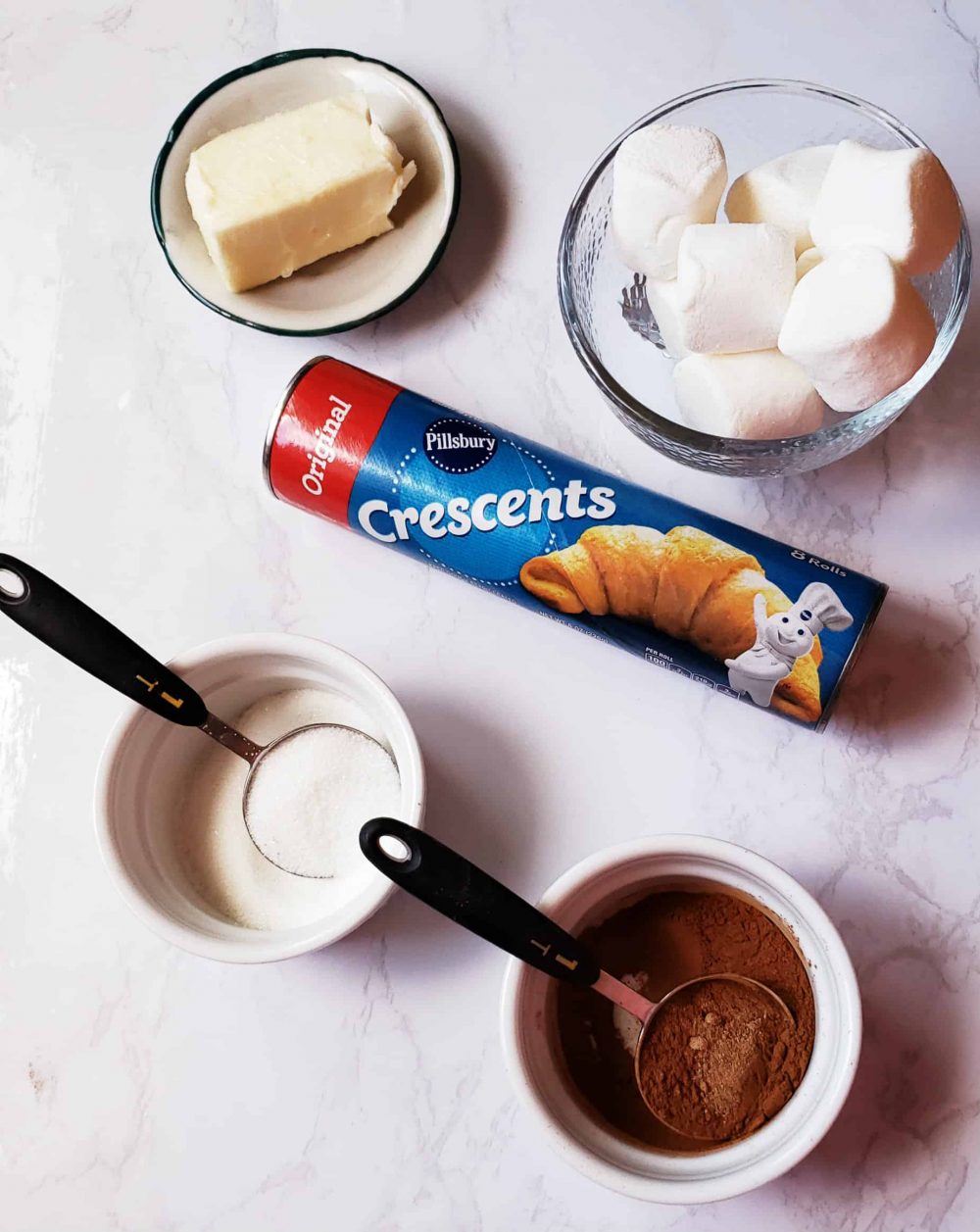 Ingredients List:
How to Make Resurrection Rolls 
(Scroll down for the sorter version of the story)
Set oven according to crescent roll instructions. Read John 19.
Prep baking pan with parchment paper.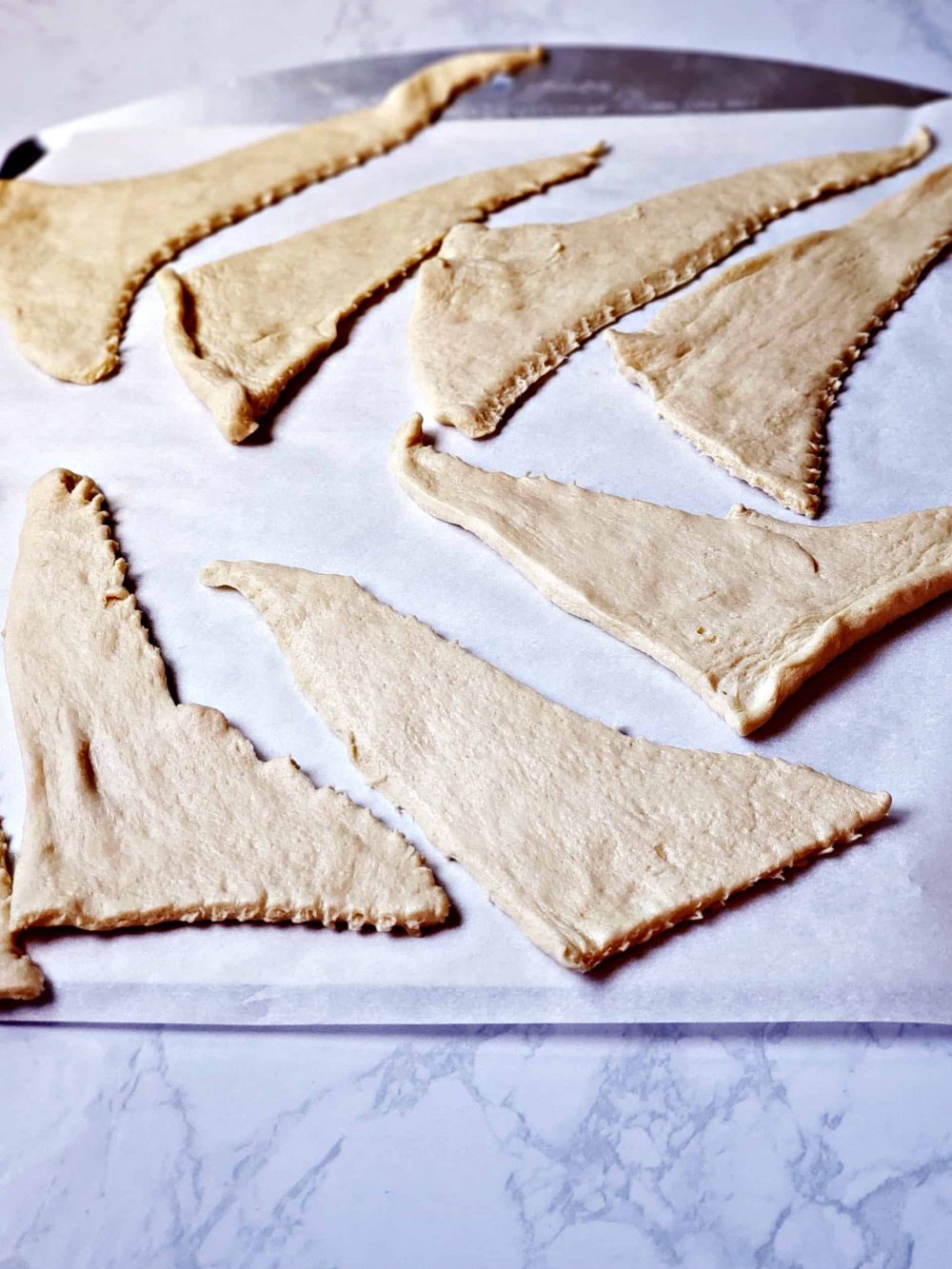 Unroll crescents and place on parchment. These represent the linen cloth being laid out for Jesus body.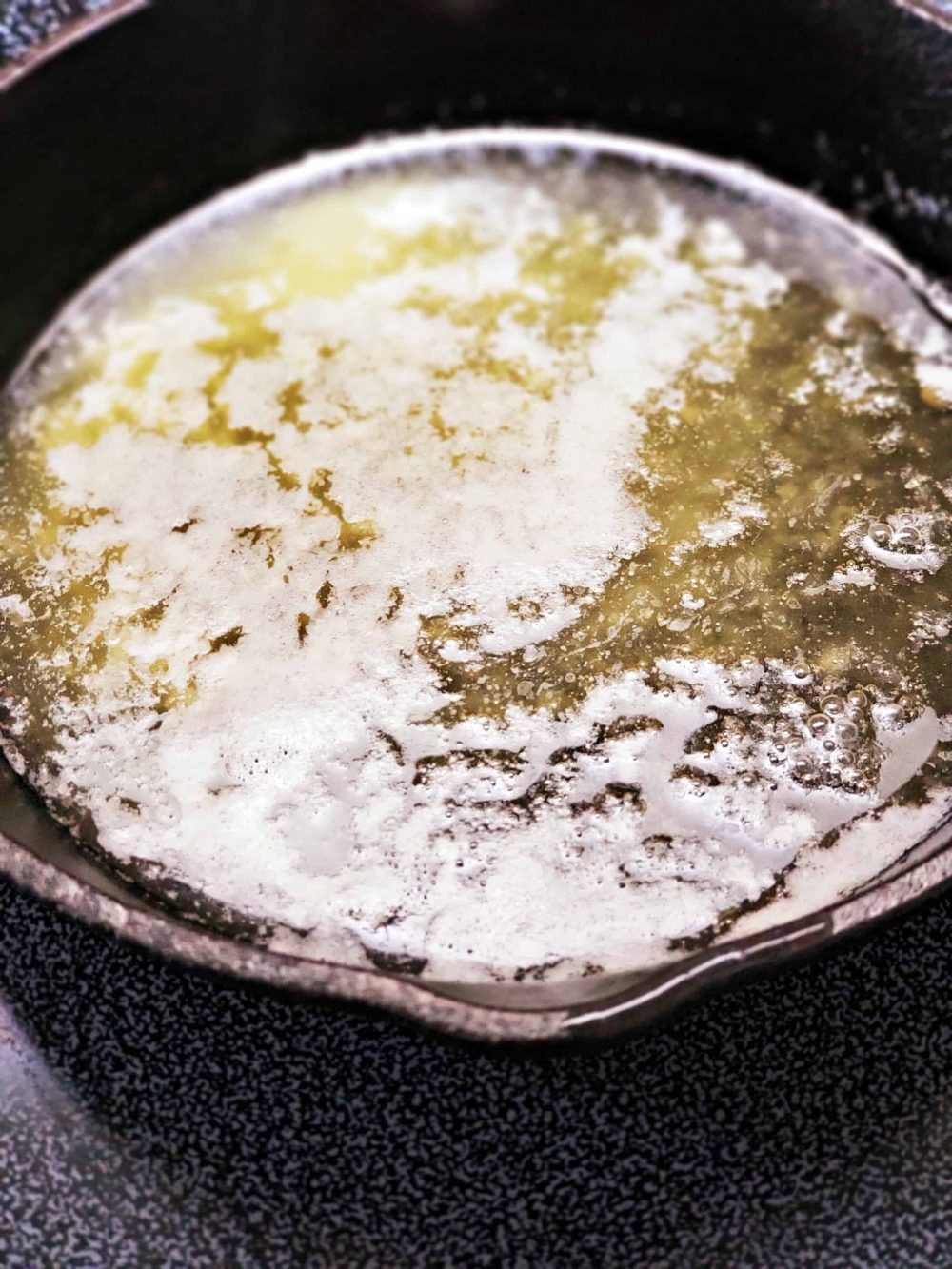 Melt butter in a skillet or microwave and pour into a small bowl.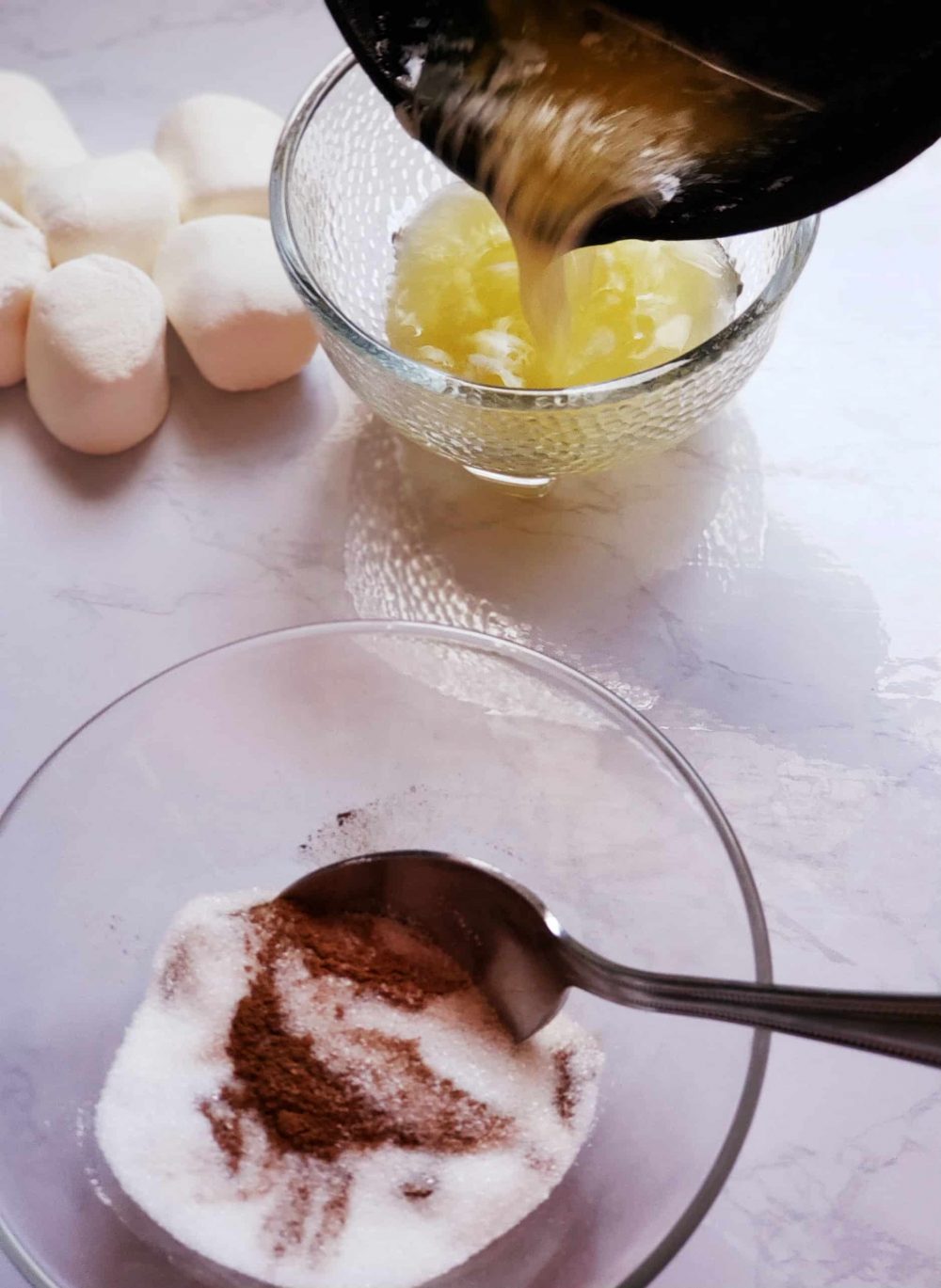 Combine sugar, cinnamon, and nutmeg in a small bowl.
Using a toothpick inserted into the end of a marshmallow or your fingers, dip the marshmallow into the melted butter and then roll in the cinnamon/sugar until thoroughly covered.
The marshmallow represents Jesus body being cleansed by oils for embalming and anointing with spices.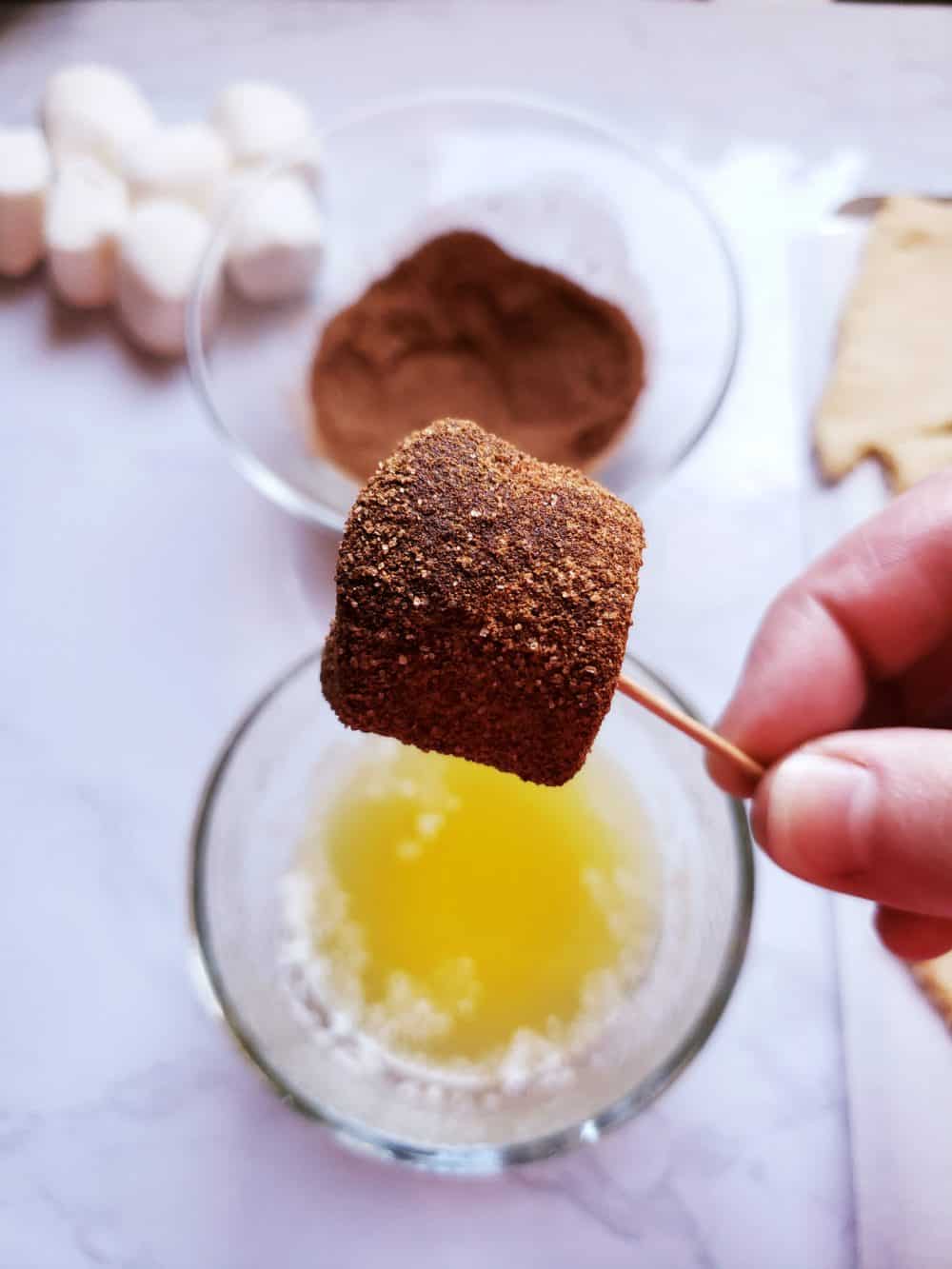 Place cinnamon/sugar covered marshmallow on center of crescent roll and carefully wrap completely.
The linen cloth is carefully wrapped around Jesus in preparation for burial.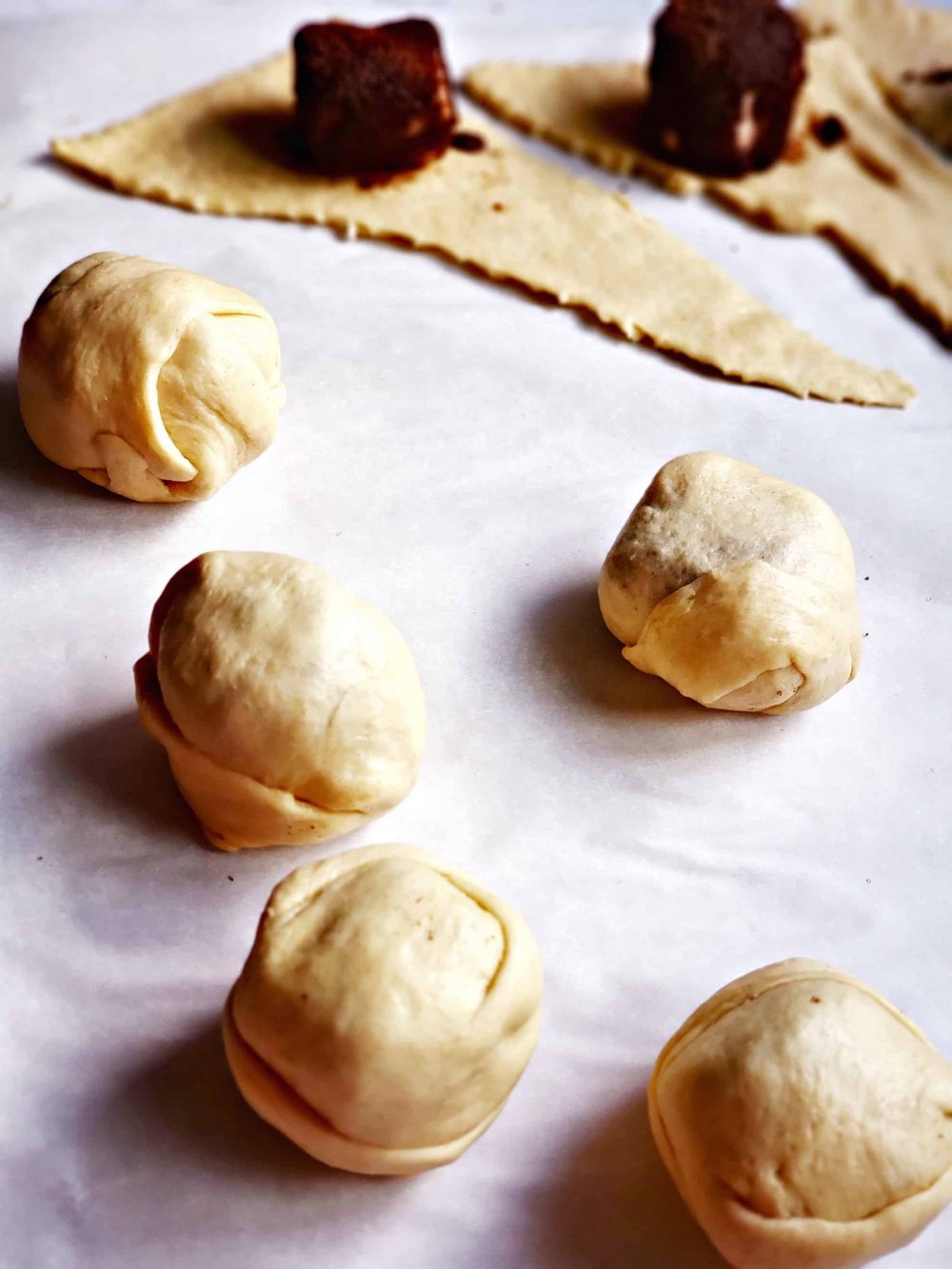 Repeat for all crescent rolls.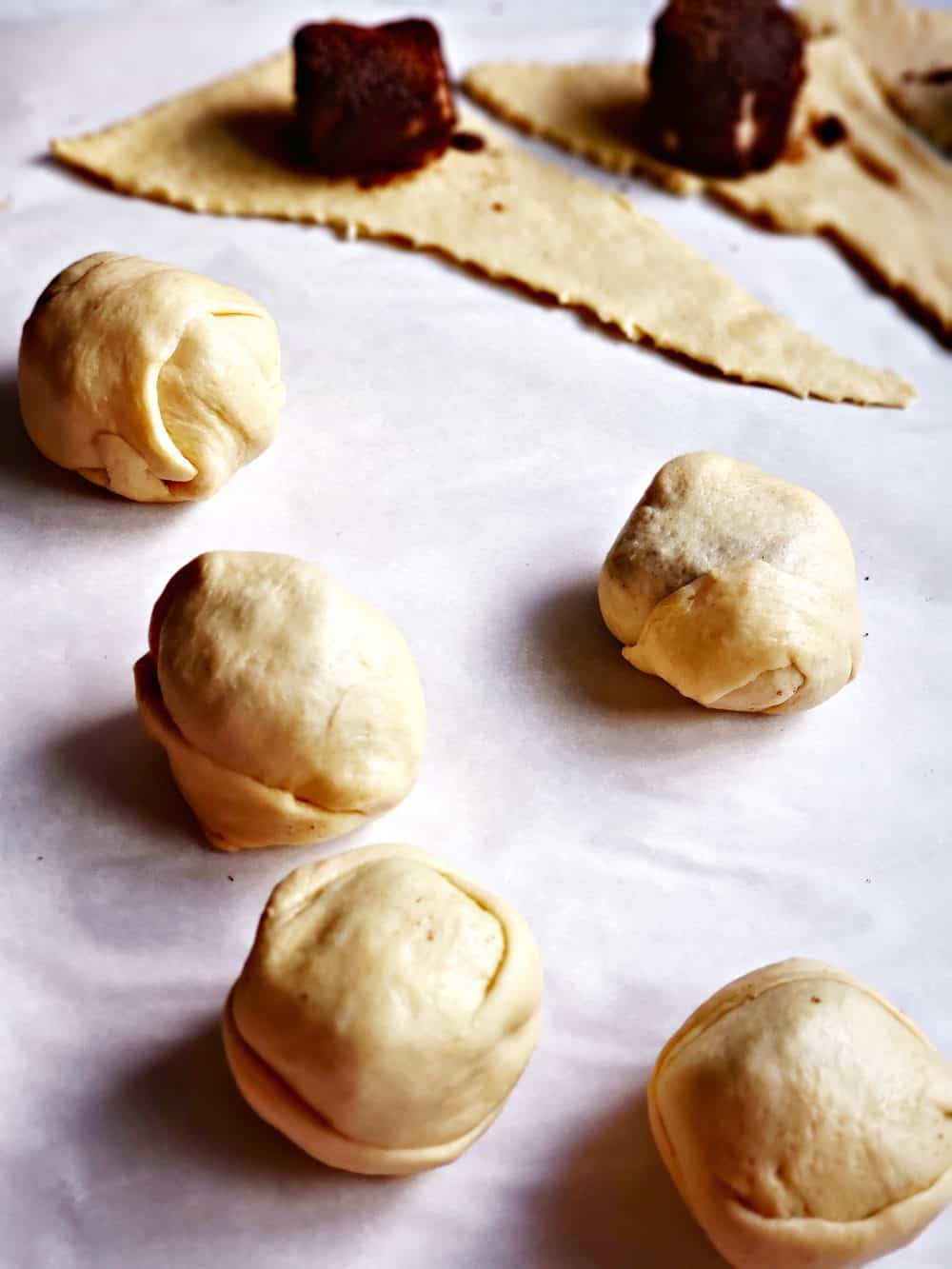 *If desired, drizzle the baked crescents with leftover melted butter and sprinkle with cinnamon/sugar or leave plain to add sifted confectioners sugar after baking.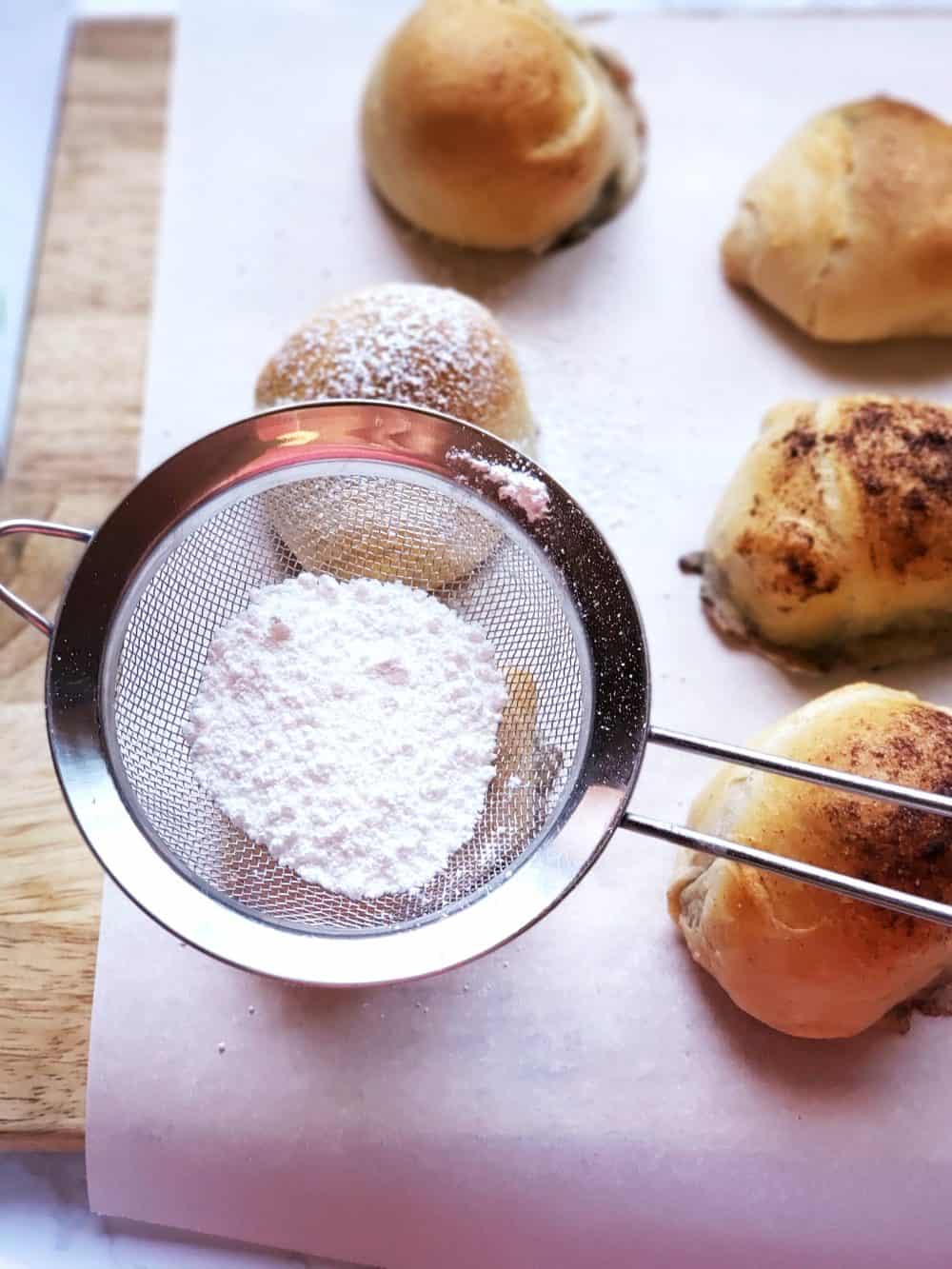 Bake approximately 10 minutes or until rolls are cooked and lightly browned. Jesus is placed in the tomb for 3 days. Read John 20:1-18
Cool slightly before serving.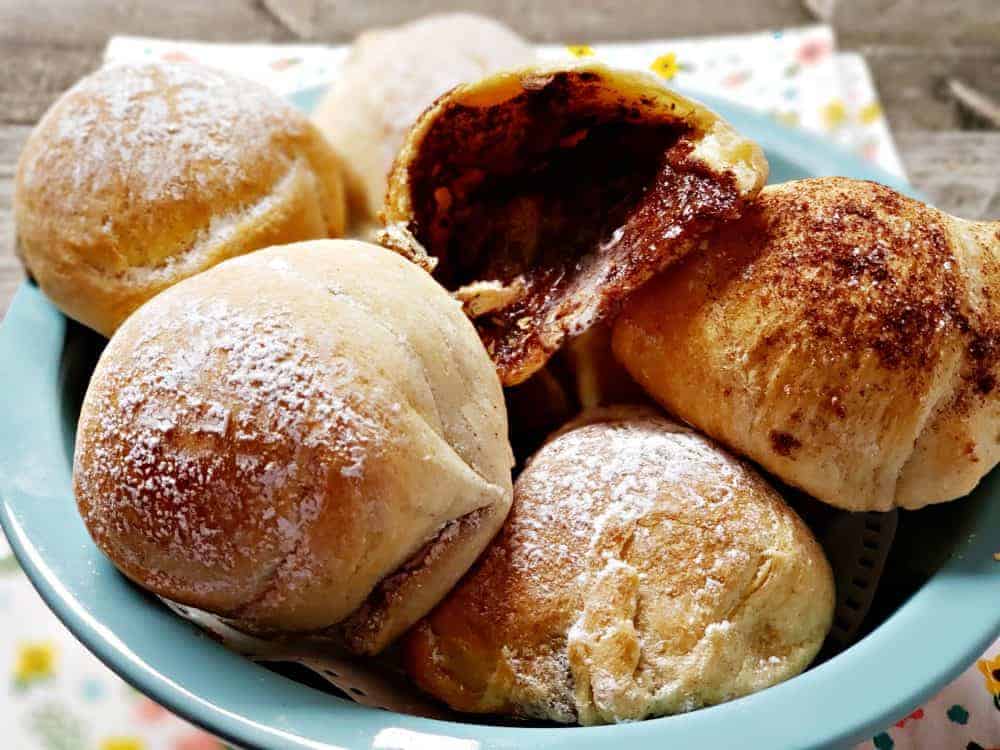 Open the tomb to reveal that Jesus Is Risen! Read John 20:19-31.
REJOICE! Read 1 Thessalonians 4:16-18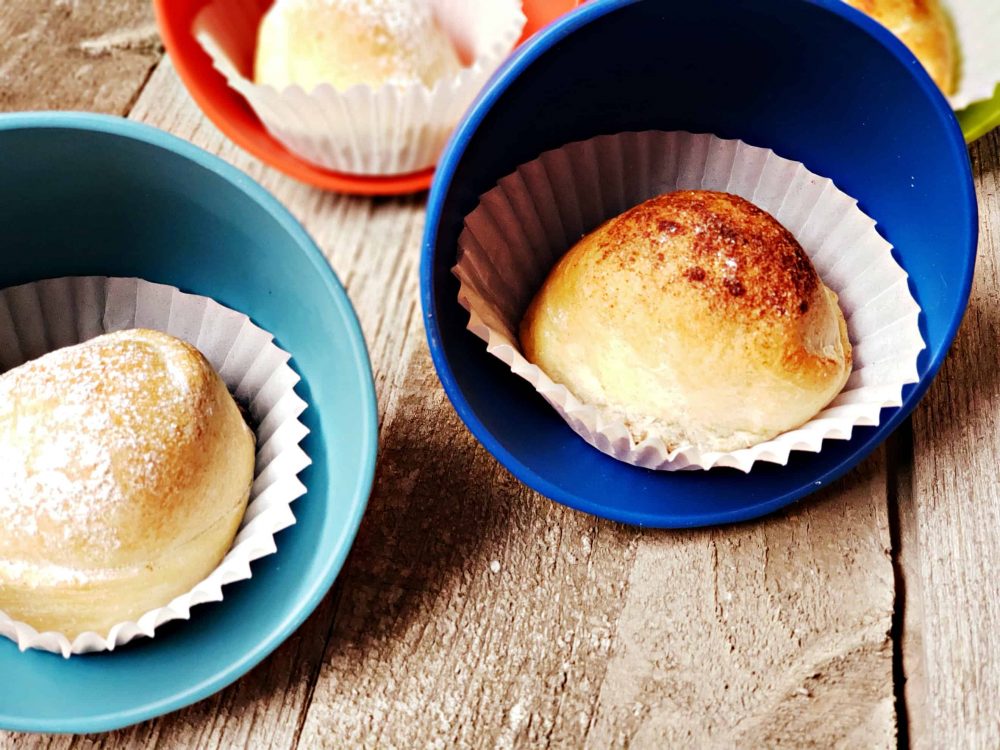 Notes:
For a more homespun rustic look, bake on a sheet pan.

The marshmallow will most likely ooze out of a few while baking, so parchment covered baking sheets are highly recommended.

Alternatively, bake in muffin cups inside muffin tins for a more uniform look.

When going through this with children, several rolls will have marshmallows oozing out, find the finished ones where there's no evidence or hole in the dough for a more impactful lesson.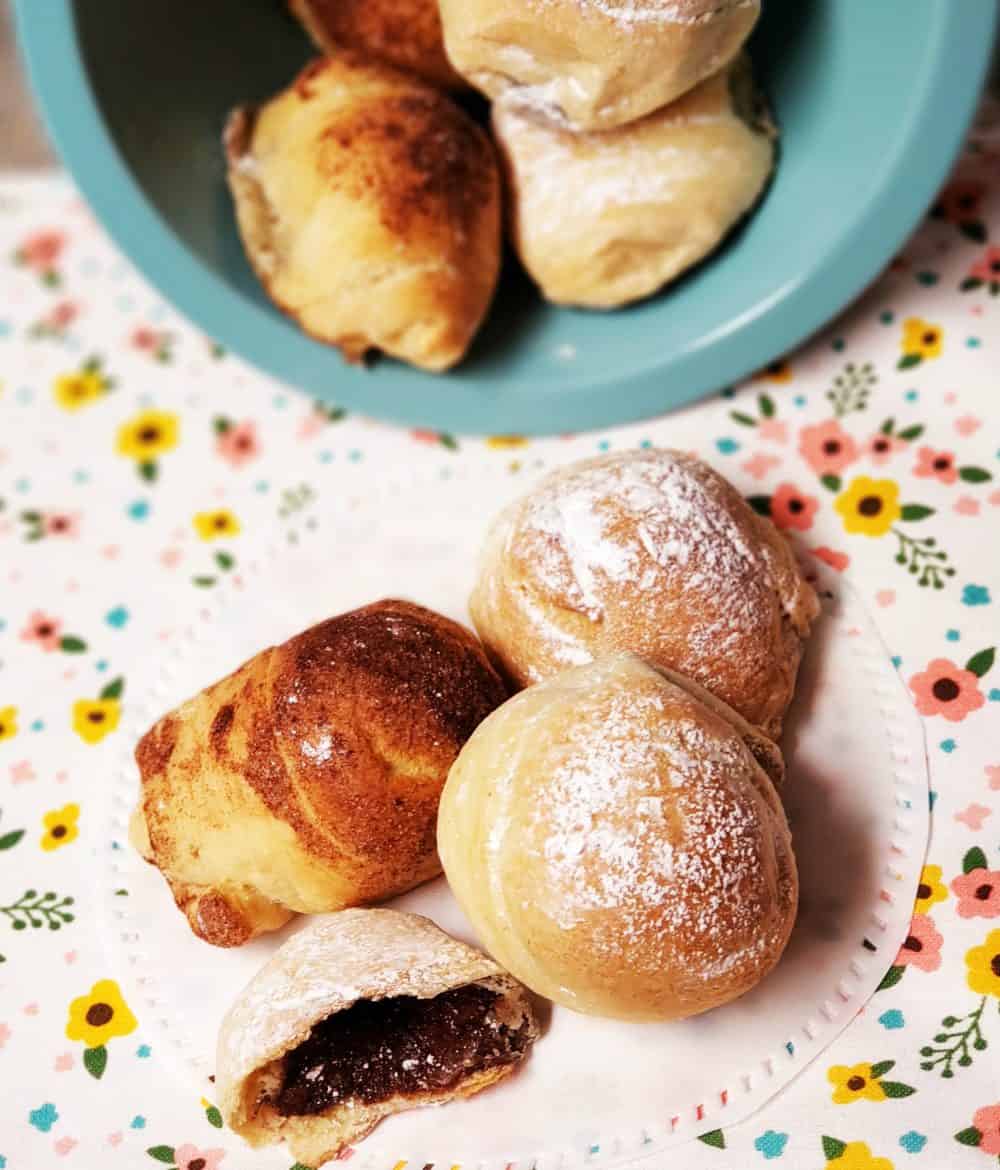 Resurrection Rolls Story
If reading from the bible is a bit too much for your little ones to follow along and understand.
You can also share the story with each step of making Resurrection Rolls by following the Resurrection Rolls Story below.
Preheat oven to 350 degree and proceed to follow the step below, while sharing the simple Resurrection Rolls Easter Story with your little ones.
Give each child a triangle from the cresent rolls
The cresent roll represents the cloth that Jesus was wrapped in
Give each child a marshmallow.
This represents Jesus and His purity.
Have child dip the marshmallow in melted butter.
This represents the oils of embalming.
Dip the buttered marshmallow in the cinnamon and sugar.
This represents the spices used to annoint the body of Jesus.
Wrap the coated marshmallow tightly in the cresent roll
(not like a typical cresent roll up, but bring the sides up and seal the marshmallow inside, otherwise the marshmallow will leak out.)
This represents the wrapping of Jesus' body after death.
Place in a 350 degree oven for 10 to 12 minutes.
The oven represents the tomb
When the rolls have cooled slightly, the children can open their rolls (cloths) and discover that Jesus is no longer there,
HE IS RISEN!
The marshmallow melts and the cresent roll is puffed up,
but like the tomb – IT IS EMPTY!
I found another recipe that is completely home made and doesn't use refrigerated cresent rolls. This may work better for those of you who already have the simple ingredients on hand. You can find the recipe here.
I think this is a great tradition to add to your Easter time celebrations that takes the focus off the eggs and chocolate bunnies for a while and puts it right where it belongs.