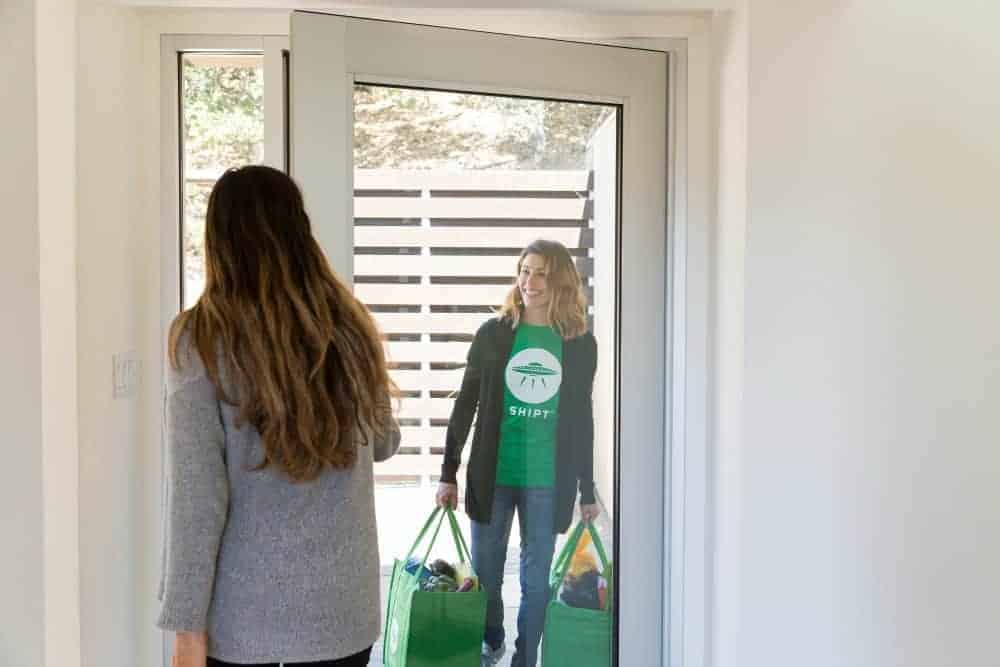 There's now an easier way to do you grocery shopping and have all your groceries delivered straight to your door.
Thanks to the Shipt grocery delivery service, you never have to stand in line at a grocery store again.

Shipt Grocery Delivery
You can try if FREE for Two Weeks!!
Or go ahead and grab a yearly membership before January 20th, and save $20 off the membership fee and an additional $20 off your first order!
If you haven't checked into this delivery service yet, here are some things you need to know about Shipt.
Shipt Personal Shoppers
Unlike some other grocery delivery services available right now, Shipt shoppers shop at your local stores.
The same stores you shop at on a regular basis.
So you get the same items and the same quality you are used to when you use Shipt to do your grocery shopping for you.
Shipt is Available in 30 Major Cities
Because the service actually operates in your area and isn't shipped from across the country, you can have your groceries delivered to you in as little as one hour.
Another advantage of the service being in so many cities is that you can order from your favorite stores as long as Shipt is available.
You just have to become a member in order to make use of the service.
Communicate With Your Personal Shopper
If your shopper sees that an item on your list is not available, they can easily get in touch with you via the Shipt app.
That way, you'll be able to instruct the shopper as to how to find a suitable substitute or decide to skip that product altogether.
Being able to be in touch with your shopper as they are filling your order means less chance of mistakes once it's delivered.
Save On Sale Items
The Shipt app has a "What's On Sale" category that includes more than a hundred ways for you to save on your purchases each week.
You can browse through the list and include the items that you wish to purchase.
Free Delivery On Orders $35 And Over
Shipt is a membership-based service that regularly costs $99 per year, but through January 20th, you can save $20 off the yearly membership fee.
Your membership comes with unlimited grocery deliveries to your home and you'll also get $20 off your first order!
And if your order comes to $35 or more, you can have your orders delivered to your home for free.
Thousands Of Products Available
No matter what grocery items are on your list, you can rely on Shipt to provide it for you.
You can opt to buy your home essentials, produce, pantry items, and even flowers via the app.
You'd be hard pressed to find something on your list that Shipt can't deliver for you.
Shipt Also Supports Communities
One thing worth noting about Shipt is that it supports the communities they serve.
The company has partnered with a number of local organizations such as the Cam Newton Foundation and Feeding America to help give back directly to the communities where they deliver.
Through all of these partnerships, Shipt is providing support to help end hunger in communities all over the country.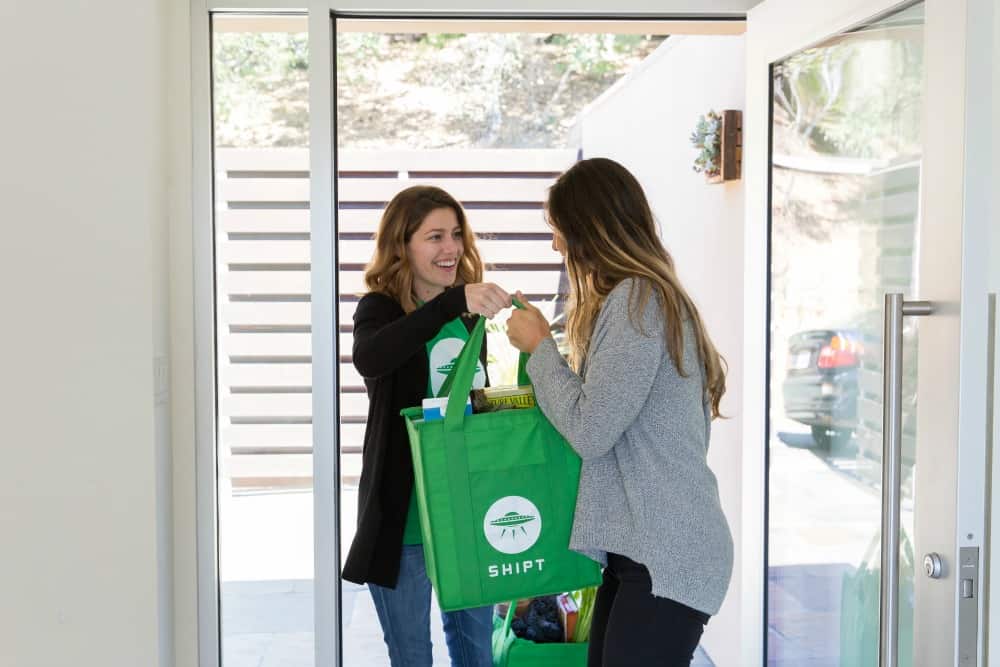 Today's lives seem busier than ever before.
Using Shipt grocery delivery service can give you some of that time back as well as help take the stress and hassle out of grocery shopping.
If you decide you love the time and money you are saving by not going to the store yourself, sign up for the yearly membership and save $20 off the membership fee and get an additional $20 off your first order!