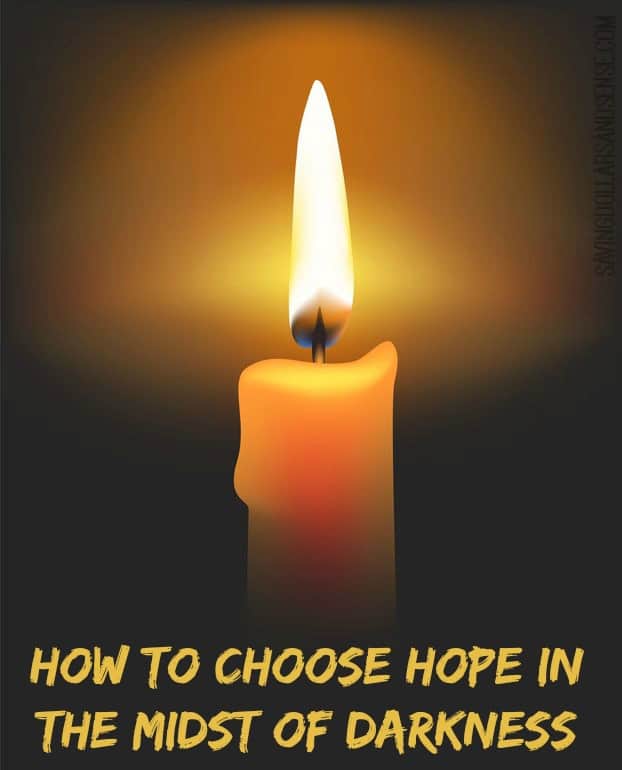 I've been trying to share this part of my journey with you for several days now.
I keep starting and restarting this post. It's hard to share my thoughts when my emotions are still so raw and I really don't want to be a Debbie Downer.
It seems like forever ago when I went for that first test and it came back that I had high-grade cells that could lead to cervical cancer someday.
You can catch up on my health saga by reading these posts if you would like to:
Cervical Cancer Stages Explained
Trying to Keep My Attitude in Check
Health Check
You Never Know How Things Will Turn Out
I Was Expecting the All Clear
Moms, Please Take Care of Yourselves

After a biopsy, I was told to have the LEEP procedure to remove most of my cervix because that should ultimately take care of removing all of the bad cells and give me clear margins. That's basically a fancy term for no more high grade (pre-cancer cells).
Unfortunately, I found out at my follow up appointment that I did not have clear margins, but I was told to wait 6 months for everything to totally heal because there was a chance that my margins would become clear during the healing process.
About 2 weeks ago, I went back for another check-up to see how things were looking after everything had healed.
I received the call that my results were in and they did not look good, just one day before we were set to leave for our long-awaited vacation to Florida.
I decided that I would not allow this dark cloud to ruin our time. I called and made an appointment for the day after we returned from vacation and then put it as far out of my mind as possible.
(I plan to write another post to tell you all about our vacation soon.)
The diagnosis:

High-grade squamous intraepithelial lesion encompassing severe dysplasia (CIN III) and/or carcinoma in-situ.
Some doctors consider this Stage 0 Non-Invasive Cervical Cancer.
Although my doctor refuses to call it that, she is taking it seriously. Because no matter what you call it, it could become invasive cervical cancer if left untreated.
The doctor suggested trying one more procedure called a Cervical Cone Biopsy to hopefully remove all of the high-grade cells and have a better look at how deep the bad cells have gone, and requested I come into the office to discuss our options since this would involve surgery in the hospital under full anesthesia.
After doing my own research I knew that the cervical cone may or may not actually work, and I could end up in the same situation again with unclear margins, at which time I would need to have a hysterectomy anyway.
When I met with the doctor, I explained to her that I was almost 40 years old and very satisfied with the kids I already have. My baby is almost 17 years old and I am at peace with the idea that I will not have more biological children of my own. I am ready to move on to a new season at this point in my life.
After discussing everything, I was sent home to make the decision on which surgery to have.
We have decided to skip the cervical cone and have the hysterectomy done instead.
This has been a long and exhausting road for me physically, emotionally, and mentally and to be honest I am just tired of feeling like I am going through life with this shadow of doom following me.
I know that many of you have been following along since day one of my journeys, and I have to tell you that your prayers have helped tremendously!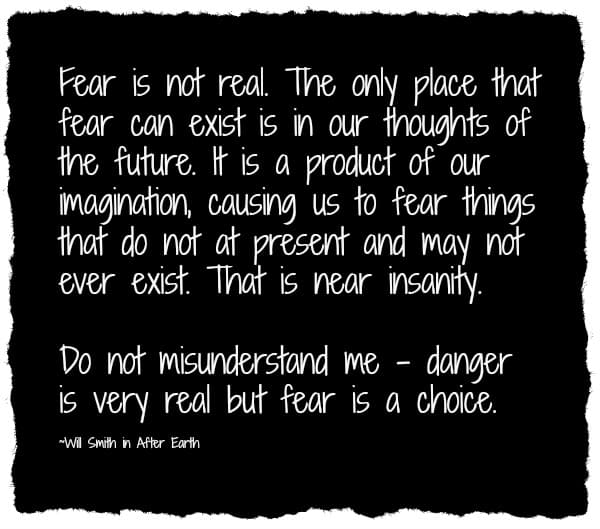 I'm secure in the fact that God is in control, but that doesn't mean I haven't had some dark moments when I have allowed fear to creep into my thoughts. It is in those moments that I believe your prayers have strengthened me and kept me from spiraling too far into depression.
Today I feel like I am almost at the end of a long period of testing. I am choosing Hope instead of Despair!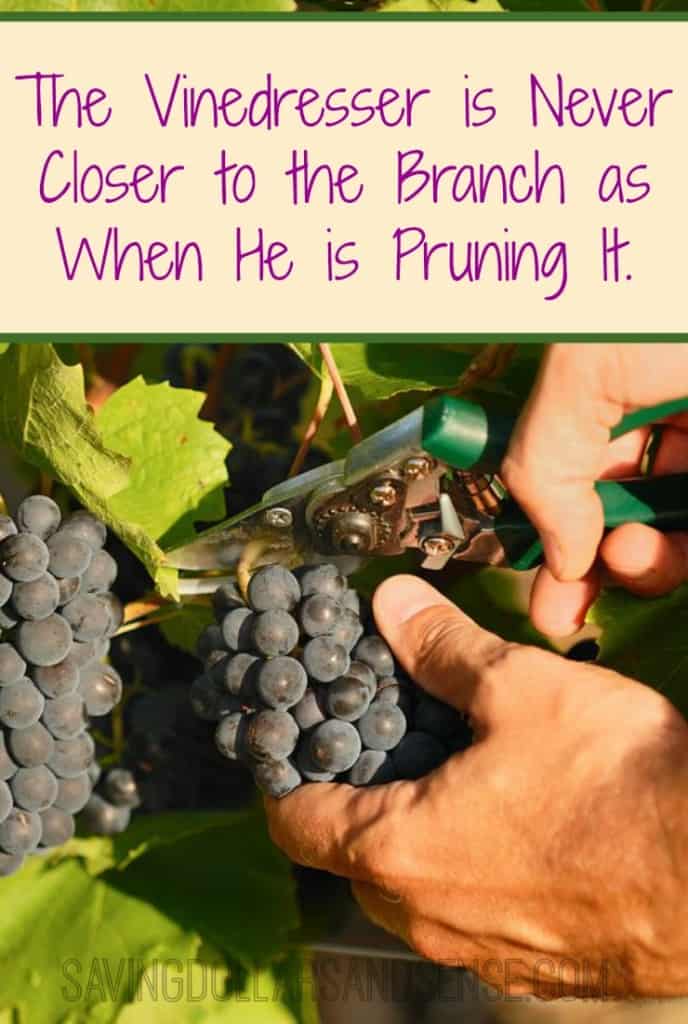 I heard a saying recently that I am holding onto very tightly that I would like to share with you.
How to choose Hope instead of Despair:
Take time to pray.
Ask for understanding so that you might see the reason behind the situation you find yourself in. I believe we go through trials for a reason, knowing the reason can help you cultivate hope that things will turn out the way they are meant to be no matter how bleak things may be now. Sometimes trials are meant to help you to grow stronger, sometimes they teach you to have compassion for others, and sometimes you are a pioneer that will be able to lead others down the same path you have traveled.
Remind yourself of all you have to be grateful for.
It's easy to get caught up in despair when you dwell on what's wrong instead of what is right. It might be difficult at first to change your perspective, but I promise you that once you start to look at the things that you have going for you, it will become easier to have a grateful heart for all that you have.
Choose to let go.
When you stop trying to control your circumstances you have no other option but to allow hope to grow within you. Hope is the bridge that connects what is with what will be. It is not an easy thing to do, but trust that things will turn out the way they should even if it is not the way you think they should.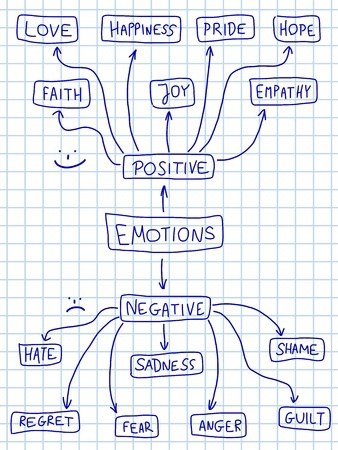 Use the diagram below to get a good idea of where you are with your emotions. Work to stay on the positive side of things whenever possible.
Related Articles: