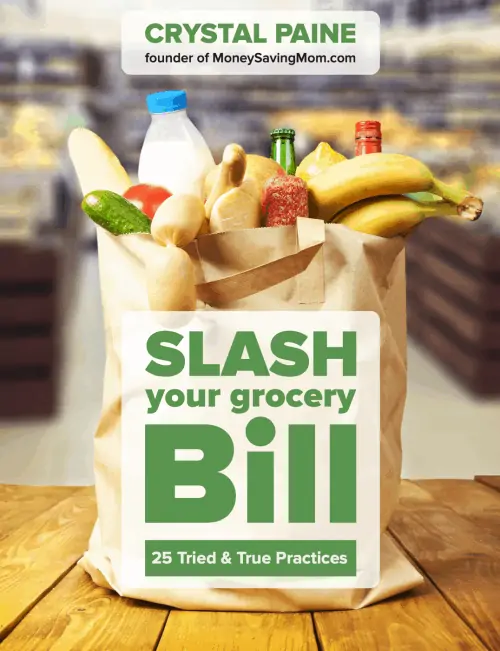 Years ago, I was drowning in debt and about to lose everything including my home.
In desperation I found myself searching the internet for ways to make money. I stumbled upon a website where a sweet blogger named Crystal, taught me how to find extra money in my grocery bill.
I learned how to grocery shop for my family of four and only spend $50 a week!
I was easily spending over $100 a week, so cutting my bill by more than half was amazing!
I used the extra money that I was no longer spending on food and used it to pay off bills and credit instead. Slowly but surely, we were able to save our home, pay off two car notes and several credit and doctor bills.
So when I saw that my friend Crystal had written a book on the very thing that saved us all those years ago, I knew I needed to tell you about it.
How to strategically plan a menu in just minutes each week
Multiple menu-planning methods that have worked well for me
How to set up a realistic grocery budget
How to determine a grocery budget that actually will work for your family
Why you should consider rotating the stores you shop at
How practicing the Buy Ahead principle can save you hundreds of dollars each year
How to stock your pantry on a limited budget
DIY and homemade mix ideas, short-cuts, and time-saving tips
Inexpensive and yummy snack ideas
Our favorite budget-friendly pantry meal ideas
And so much more!
I'm really excited to share this amazing resource with you! If you are looking for real help then I suggest grabbing this book today.
TWO DAYS ONLY, get it for just $7!