Summer vacation will be here in just a few short weeks!
Whether you have a long road trip or vacation on the horizon or want to make sure your kids do some reading this summer, these summer reading books for teens and tweens is perfect!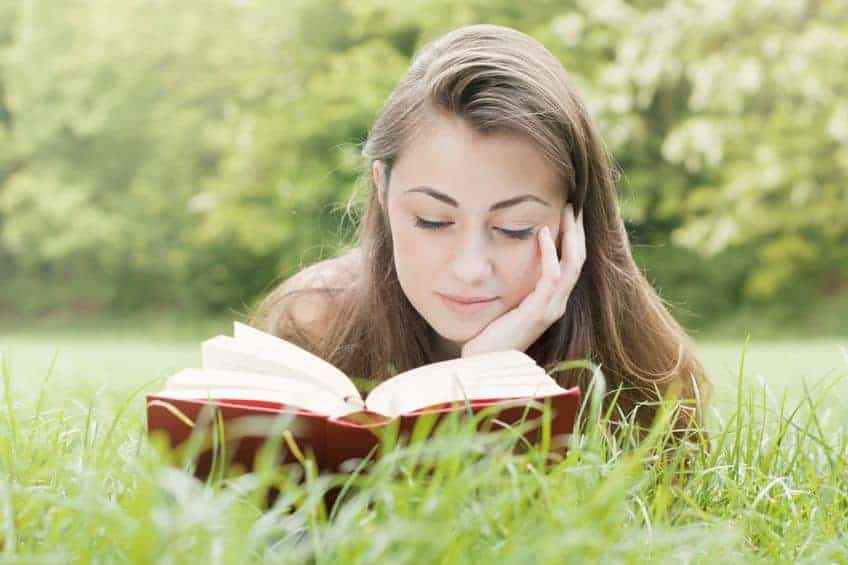 You might also want to check out this list of books to read for kids that are younger.
There are books for both boys and girls on this list, and they will get your kids hooked!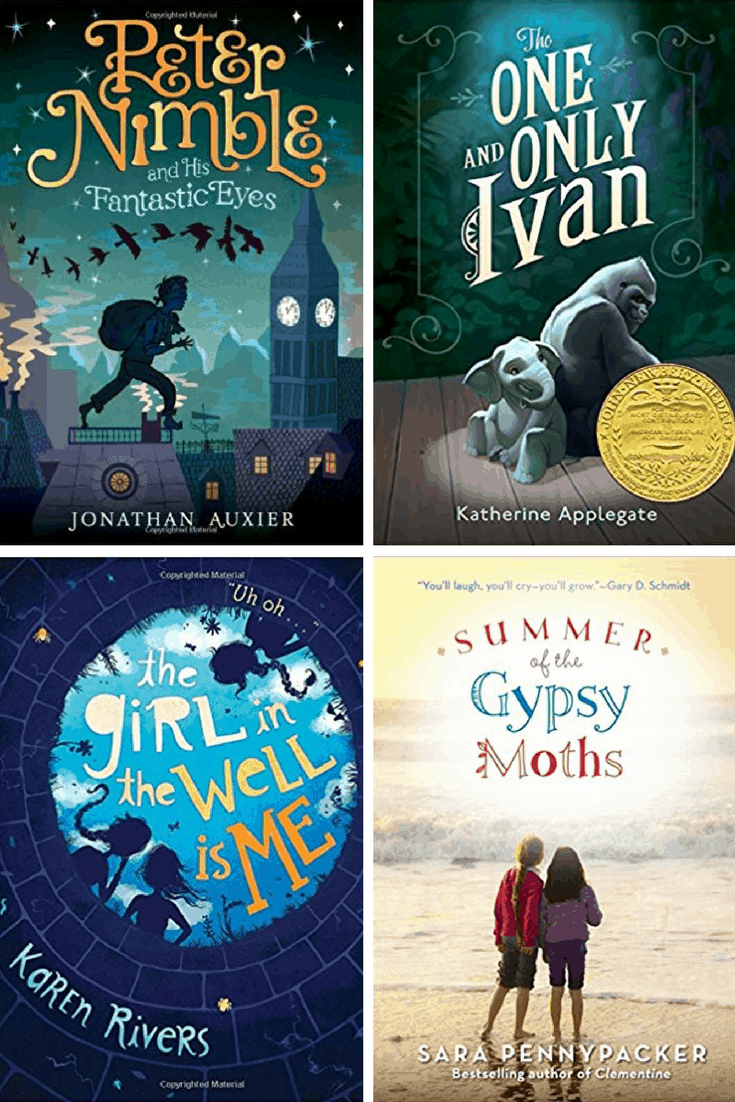 Plus take advantage of all of the Free Summer Reading Programs for Kids this year and give them some extra incentives to want to read such as free pizza, movies, books, cash and MORE!
Best Books for Tweens and Teens to Read Summer Reading List:
The Girl in the Well is Me

–

Sixth-grader Kammie Summers's plan to be one of the popular girls at school hasn't gone the way she hoped. She's fallen into a well during a (fake) initiation into the Girls' club. Now she's trapped in the dark, counting the hours, hoping to be rescued. (The Girls have gone for help, haven't they?)

Scar Island

Jonathan Grisby is the newest arrival at the Slabhenge Reformatory School for Troubled Boys–an ancient, crumbling fortress of gray stone rising up from the ocean. It is dark, damp, and dismal. And it is just the place Jonathan figures he deserves. Because Jonathan has done something terrible. And he's willing to accept whatever punishment he has coming.

Awkward –

Cardinal rule #1 for surviving school: Don't get noticed by the mean kids.

Cardinal rule #2 for surviving school: Seek out groups with similar interests and join them.

On her first day at her new school, Penelope–Peppi–Torres reminds herself of these basics. But when she trips into a quiet boy in the hall, Jaime Thompson, she's already broken the first rule, and the mean kids start calling her the "nerdy girlfriend." How does she handle this crisis? By shoving poor Jaime and running away!

Waste of Space




Tensions are running high when multi-billionaire Lars Sjoburg is poisoned and demands to go home and everyone is looking to Dash Gibson to solve the case in this third and final book in the

New York Times

bestselling Moon Base Alpha series.

Matthew Corbin suffers from severe obsessive-compulsive disorder. He hasn't been to school in weeks. His hands are cracked and bleeding from cleaning. He refuses to leave his bedroom. To pass the time, he observes his neighbors from his bedroom window, making mundane notes about their habits as they bustle about the cul-de-sac. Lost and alone in a forbidden forest, Otto meets three mysterious sisters and suddenly finds himself entwined in a puzzling quest involving a prophecy, a promise, and a harmonica.

Everyone says that it was an accident… that sometimes things "just happen". But Suzy won't believe it. Ever. After her best friend dies in a drowning accident, Suzy is convinced that the true cause of the tragedy was a rare jellyfish sting. Retreating into a silent world of imagination, she crafts a plan to prove her theory–even if it means traveling the globe, alone. Suzy's achingly heartfelt journey explores life, death, the astonishing wonder of the universe…and the potential for love and hopes right next door.

The journey begins at sea in 1766, with a boy named Billy Marvel. After surviving a shipwreck, he finds work in a London theatre. There, his family flourishes for generations as brilliant actors until 1900, when young Leontes Marvel is banished from the stage. Ally has been smart enough to fool a lot of smart people. Every time she lands in a new school, she is able to hide her inability to read by creating clever yet disruptive distractions. She is afraid to ask for help; after all, how can you cure dumb? However, her newest teacher Mr. Daniels sees the bright, creative kid underneath the trouble maker. With his help, Ally learns not to be so hard on herself and that dyslexia is nothing to be ashamed of. As her confidence grows, Ally feels free to be herself and the world starts opening up with possibilities. She discovers that there's a lot more to her—and to everyone—than a label, and that great minds don't always think alike. Every year, the people of the Protectorate leave a baby as an offering to the witch who lives in the forest. They hope this sacrifice will keep her from terrorizing their town. But the witch in the Forest, Xan, is kind. She shares her home with a wise Swamp Monster and a Perfectly Tiny Dragon. Xan rescues the children and delivers them to welcoming families on the other side of the forest, nourishing the babies with starlight on the journey. "Are you a gifted child looking for special opportunities?" Dozens of children respond to this peculiar ad in the newspaper and are then put through a series of mind-bending tests, which readers take along with them. Only four children–two boys and two girls–succeed. Their challenge: to go on a secret mission that only the most intelligent and inventive children could complete. To accomplish it they will have to go undercover at the Learning Institute for the Very Enlightened, where the only rule is that there are no rules. But what they'll find in the hidden underground tunnels of the school is more than your average school supplies. So, if you're gifted, creative, or happen to know Morse Code, they could probably use your help.

When robot Roz opens her eyes for the first time, she discovers that she is alone on a remote, wild island. She has no idea how she got there or what her purpose is–but she knows she needs to survive. After battling a fierce storm and escaping a vicious bear attack, she realizes that her only hope for survival is to adapt to her surroundings and learn from the island's unwelcoming animal inhabitants.

Life is quiet and ordinary in Amal's Pakistani village, but she had no complaints, and besides, she's busy pursuing her dream of becoming a teacher one day. Her dreams are temporarily dashed when–as the eldest daughter–she must stay home from school to take care of her siblings. Amal is upset, but she doesn't lose hope and finds ways to continue learning. Then the unimaginable happens–after an accidental run-in with the son of her village's corrupt landlord, Amal must work as his family's servant to pay off her own family's debt. Pax and Peter have been inseparable ever since Peter rescued him as a kit. But one day, the unimaginable happens: Peter's dad enlists in the military and makes him return the fox to the wild. At his grandfather's house, three hundred miles away from home, Peter knows he isn't where he should be—with Pax. He strikes out on his own despite the encroaching war, spurred by love, loyalty, and grief, to be reunited with his fox. Meanwhile, Pax, steadfastly waiting for his boy, embarks on adventures and discoveries of his own. . .

Eleven-year-old Stella misses her (unreliable) mom, but she loves it at great-aunt Louise's house. Louise lives on Cape Cod, where Stella hopes her mom will someday come and settle down. The only problem? Angel, the foster kid Louise has taken in. The two girls live together but there's no way they'll ever be friends.

How do you punish an immortal? By making him human. After angering his father Zeus, the god Apollo is cast down from Olympus. Weak and disoriented, he lands in New York City as a regular teenage boy. Now, without his godly powers, the four-thousand-year-old deity must learn to survive in the modern world until he can somehow find a way to regain Zeus's favor. But Apollo has many enemies-gods, monsters, and mortals who would love to see the former Olympian permanently destroyed. Apollo needs help, and he can think of only one place to go . . . an enclave of modern demigods known as Camp Half-Blood.

Having spent 27 years behind the glass walls of his enclosure in a shopping mall, Ivan has grown accustomed to humans watching him. He hardly ever thinks about his life in the jungle. Instead, Ivan occupies himself with television, his friends Stella and Bob, and painting. But when he meets Ruby, a baby elephant taken from the wild, he is forced to see their home, and his art, through new eyes.

Miles Murphy is not happy to be moving to Yawnee Valley, a sleepy town that's famous for one thing and one thing only: cows. In his old school, everyone knew him as the town's best prankster, but Miles quickly discovers that Yawnee Valley already has a prankster and a great one. If Miles is going to take the title from this mystery kid, he is going to have to raise his game. The Night Gardener, Peter Nimble and His Fantastic Eyes is the utterly beguiling tale of a ten-year-old blind orphan who has been schooled in a life of thievery. One fateful afternoon, he steals a box from a mysterious traveling haberdasher—a box that contains three pairs of magical eyes. When he tries the first pair, he is instantly transported to a hidden island where he is presented with a special quest: to travel to the dangerous Vanished Kingdom and rescue a people in need. Along with his loyal sidekick—a knight who has been turned into an unfortunate combination of horse and cat—and the magic eyes, he embarks on an unforgettable, swashbuckling adventure to discover his true destiny. Jonas's world is perfect. Everything is under control. There is no war or fear of pain. There are no choices. Every person is assigned a role in the community. When Jonas turns 12 he is singled out to receive special training from The Giver. The Giver alone holds the memories of the true pain and pleasure of life. Now, it is time for Jonas to receive the truth. There is no turning back.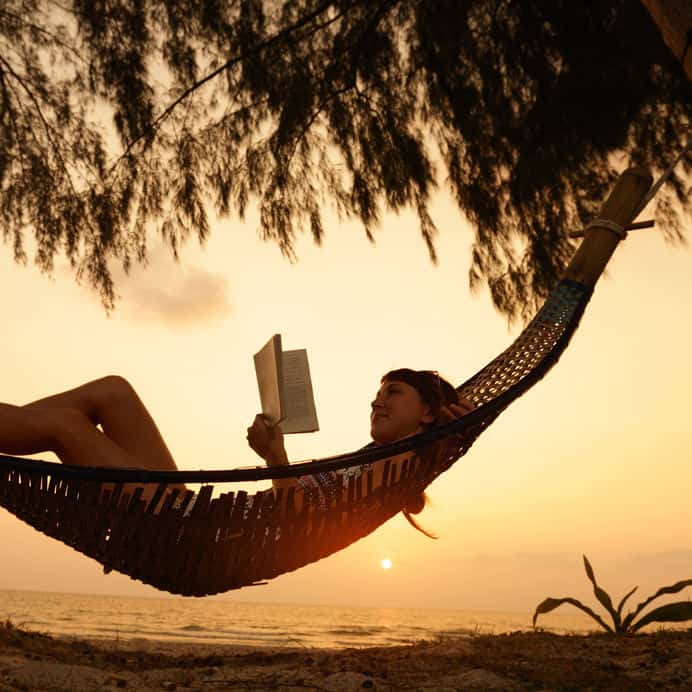 You might also want to check out the Book Adventure program where your readers can earn fund prizes just for reading!