It's easy to create a vibrant backyard garden using the Square Foot Gardening Planner and techniques you'll find below.
Square foot gardening is a popular raised bed technique. It adapts easily to any size area.
The FREE Square Foot Gardening Planner I am giving to you will help you easily plan out your garden to make the most of every square foot!
While many hesitate to follow through with their gardening dreams, square-foot gardens are a solution that fits any lawn issues and landscaping doubts.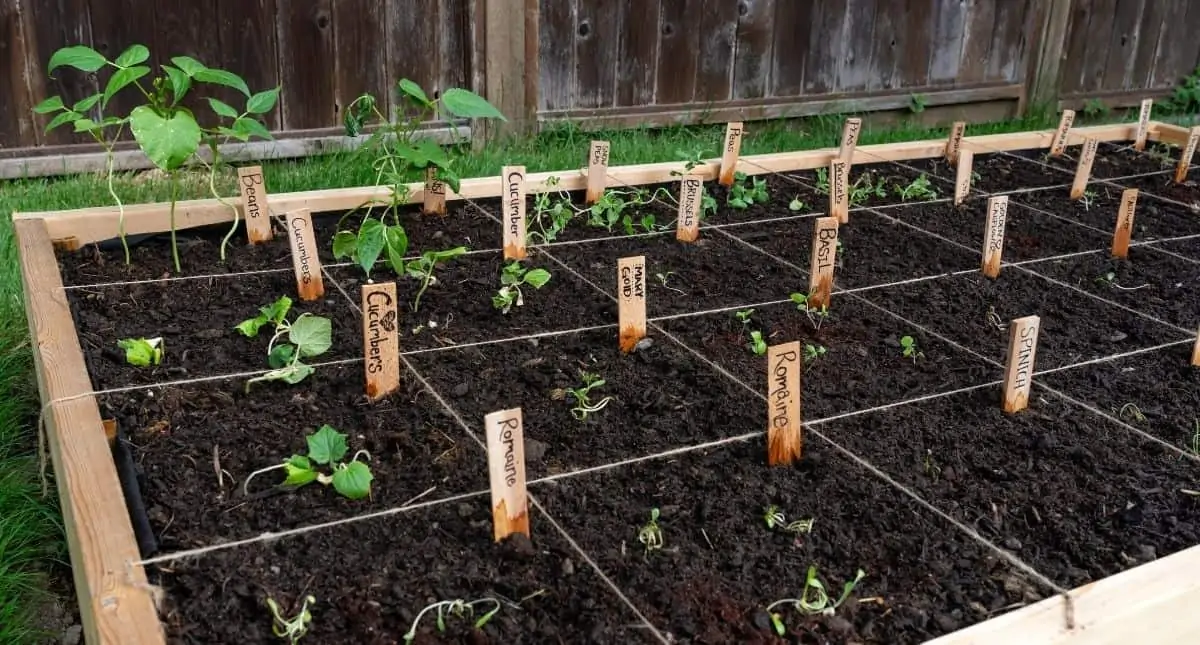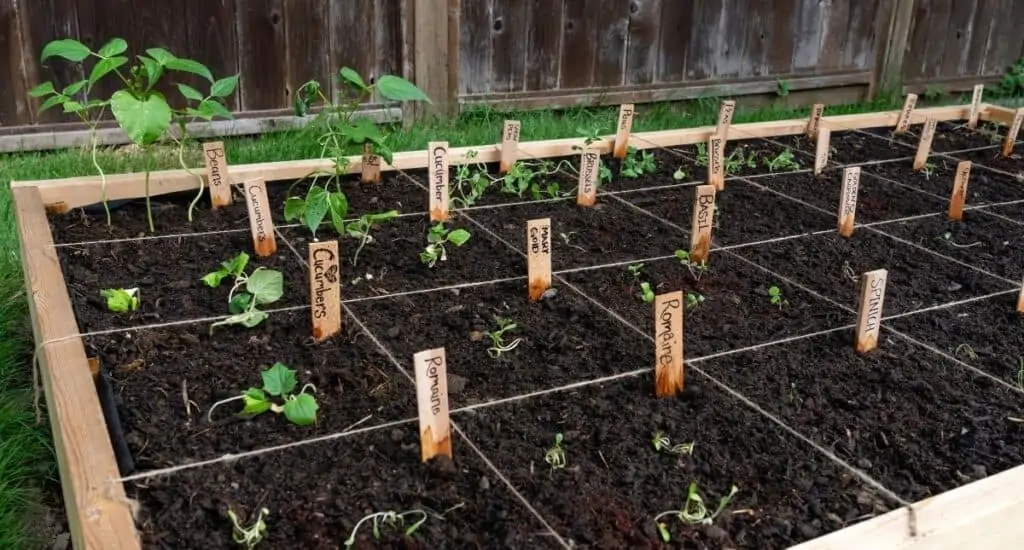 Gardening by Square Foot
Square gardening is designed to produce maximum produce in minimum space,
Square foot gardening, with its raised bed design and easy maintenance, works as a solution to some of the biggest obstacles for backyard gardeners:
landscaping
lawn damage
lack of gardening time
This technique goes beyond a simple garden layout to create a distinct gardening method.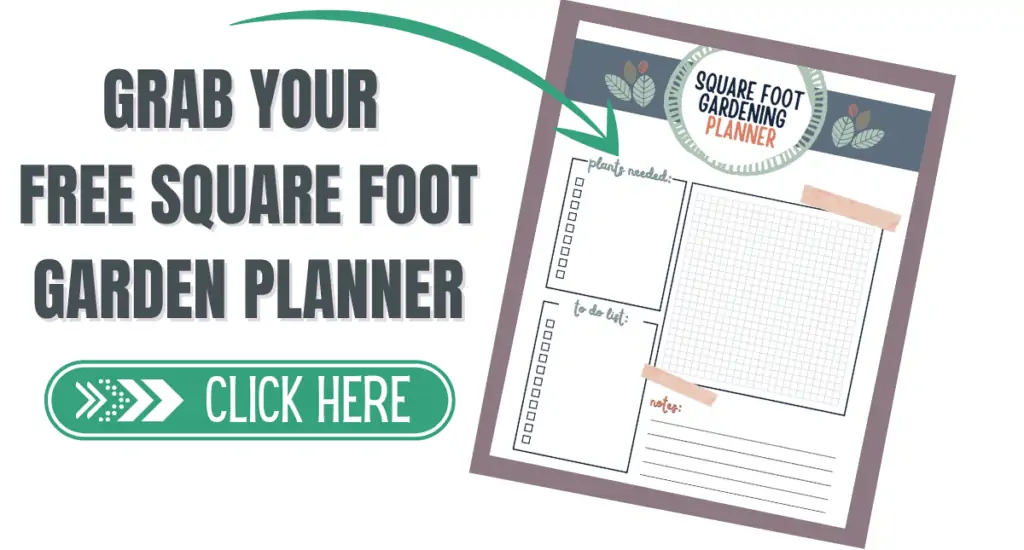 Landscape-Friendly Designs
This garden technique was traditionally designed as large four-foot squares.
The square foot technique involves dividing raised beds into smaller, one-foot square sections for growing concentrated produce.
Each section includes a distinct selection of plants, with the potential for up to sixteen different varieties per box.
The beds can really be designed in any shape and style.
This makes them an excellent choice for landscapers or suburban gardeners who have limited space to use for growin vegetables.
You can incorporate squares, rectangles, triangles, even circles into a geometric layout of landscaping easily.
You're free to design the size, shape, number, and arrangement of your boxes any way you like.
These raised gardens help solve the problems caused by weedy, untamed garden rows.
Leaving Lawns Intact
Square foot gardening boxes are typically built using untreated wood and built by hand.
Others are made with rock, cement blocks, or other materials.
A mixture of soil, compost, vermiculite, and organic nutrients are used to fill the beds.
This mixture will form the base for growing strong and healthy plants.
Using raised beds has a twofold benefit for suburban gardeners. It eliminates the labor of breaking up the ground and protects the lawn from unnecessary damage.
Easy Maintenance for Busy Gardeners
Designed to make weeding and watering easier, square foot gardens are a great solution for backyard gardeners with limited time.
Loose, quality soil and taller boxes make it easy to remove unwanted plants and pick ripe produce without bending and pulling or raking and hoeing dead leaves and weeds.
The box design also encourages the use of a sprinkler hose or a time-delay watering system as well.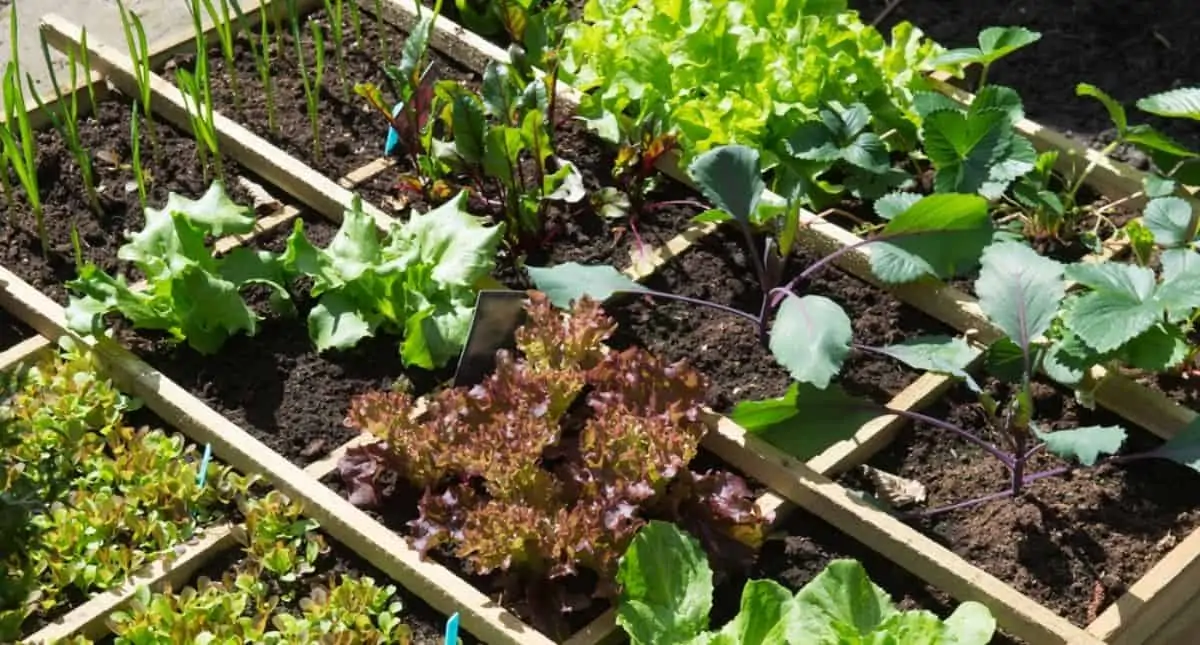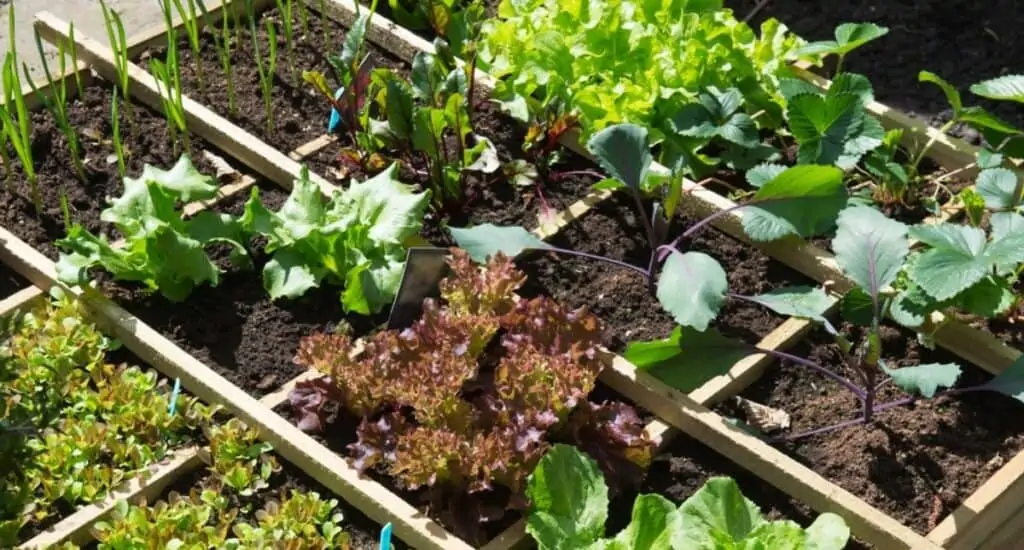 Backyard gardeners who enjoy the challenge of small-space planting may find square foot gardening one of the best methods for producing quality produce with minimal effort.
The best advice is to just get started!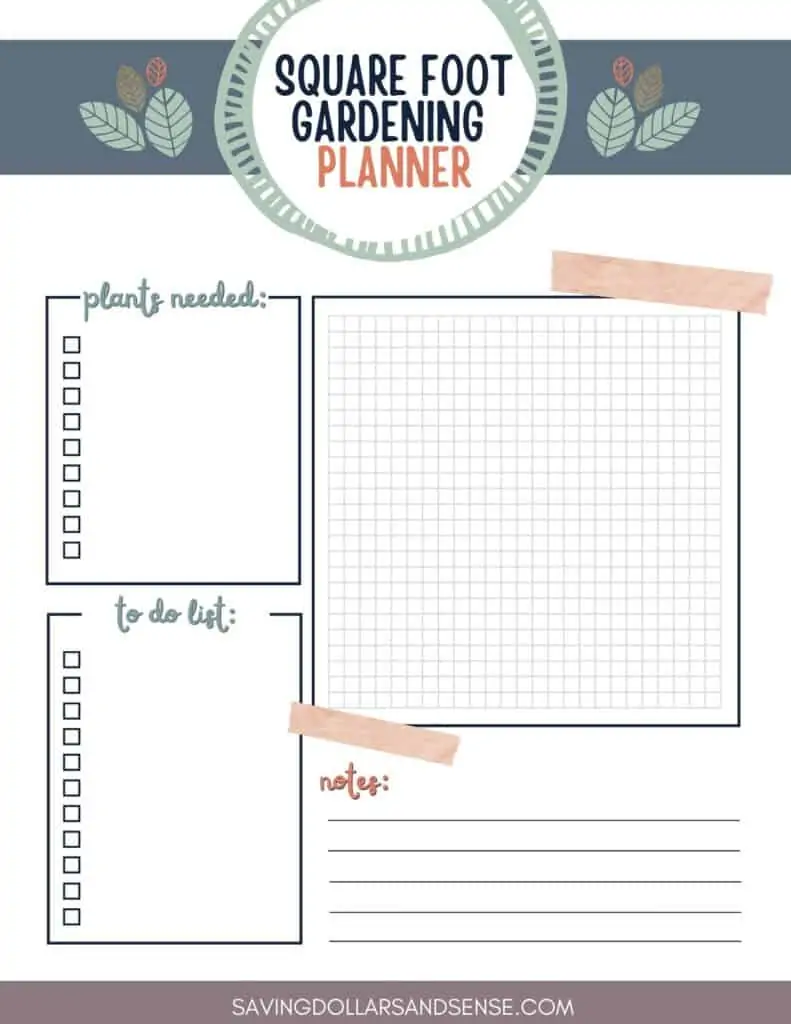 Be sure to grab this FREE Square Foot Garden Planner to help you plan out your most successful growing season yet!