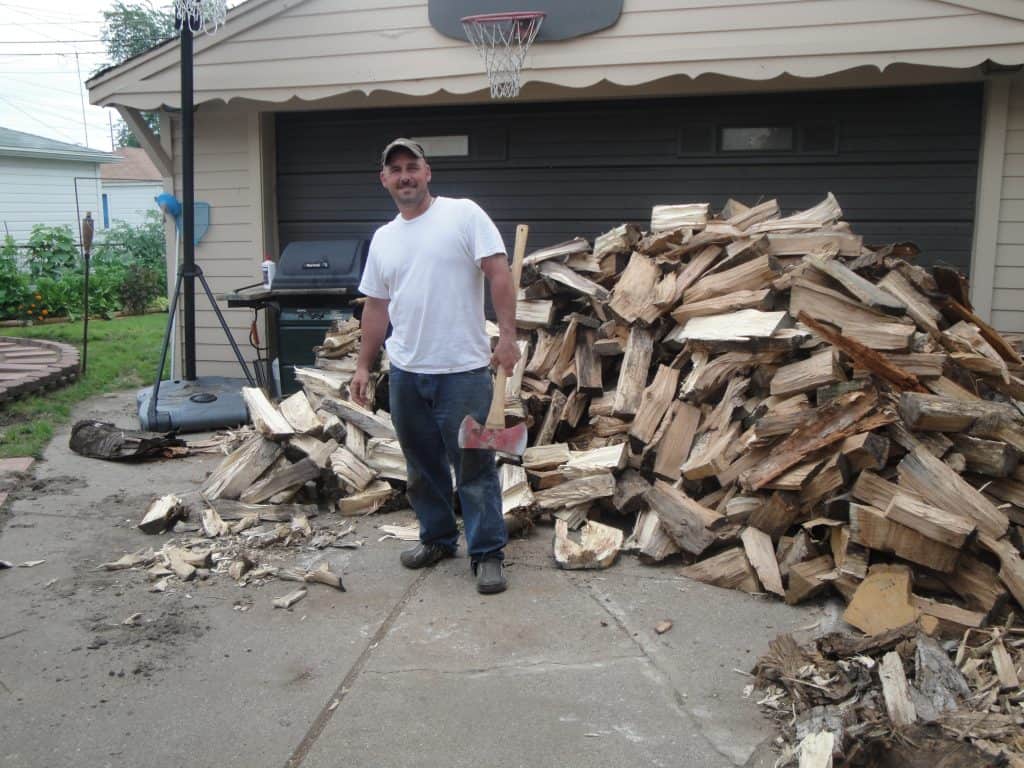 It may seem crazy to some but I spent this past Sunday splitting wood with my husband in preparation for winter.
While I realize it is only July, you can't imagine how good it feels to know that we have already accomplished such a huge task. We use a small wood burner to reduce our heating costs tremendously.
In fact last winter we saved an average of $100+ every month! So it is a frugal decision on our part to choose to burn wood.
Learning how to live on less has been a bit of a fun game for me and my family over the last couple of years.
What started out as a necessary action has evolved into more of a challenge. And since we are a tad bit on the competitive side, this is our kind of game.
I've also practically cut out using the heat at our house by replacing it with a wood burner.
We cut down a giant tree in our backyard this year which has given us enough wood for the next 2 years easily. Lots of slipper, blankets, and hot chocolate makes this a warmer choice for us in more than the physical realm.
We really just try to be creative and use what we already have.
It's amazing to me how much you don't need. And most of the things we want will go away if we just wait.
I think it's important to learn that if there is something you really want you can have it. But set that goal and work towards it.
It's important that we don't allow anything to master us, and that includes being frugal.
I love the sense of security that taking the time to prepare gives and this weekend just showed me how much easier life can be when we use our time to prepare rather than wait until the day is upon us.