If you're looking for the best Disney Costumes for Boys, you'll find all the best ones list here for you to choose from.
Disney is one of the most popular franchises on the market consisting of everything from classic cartoons to princesses and superheroes.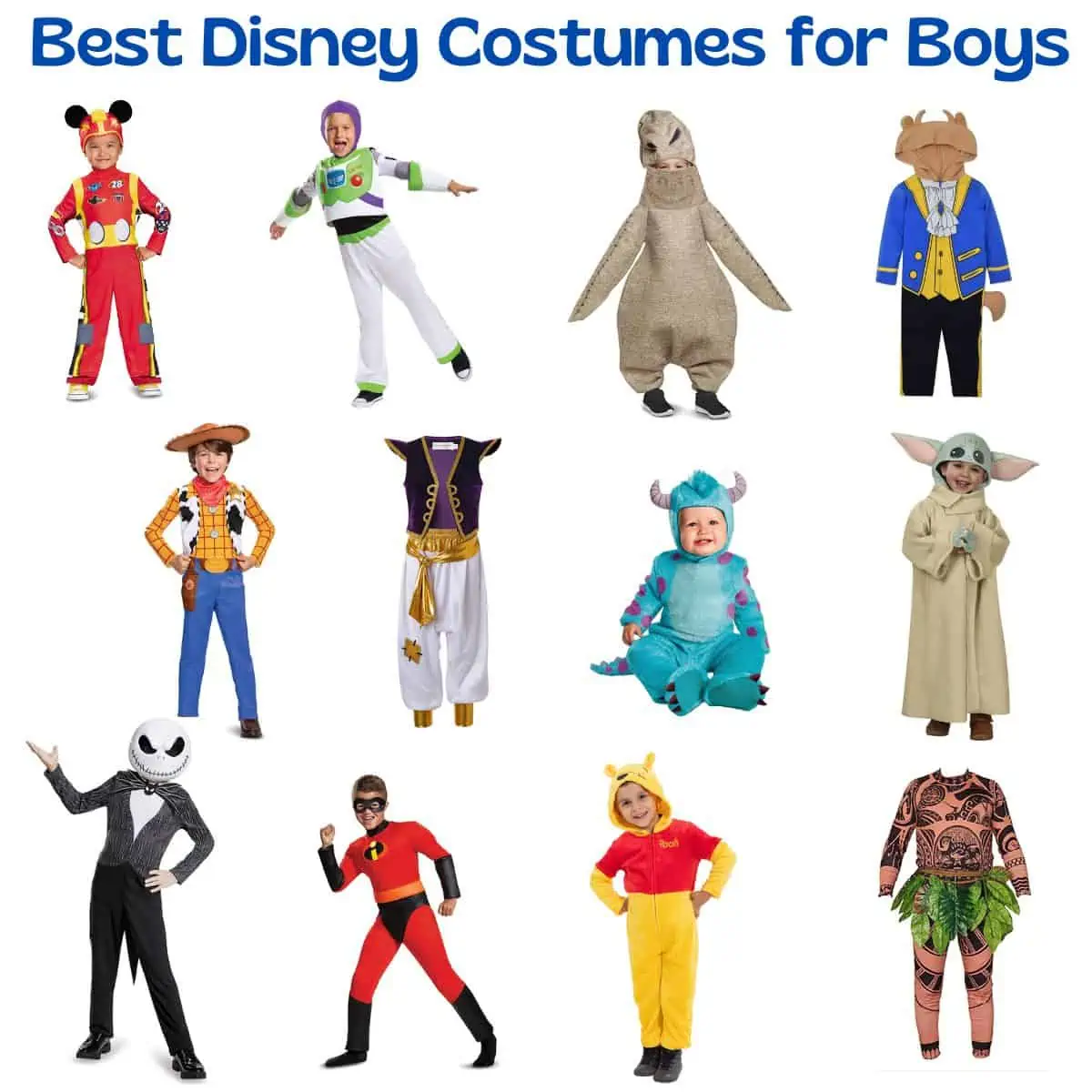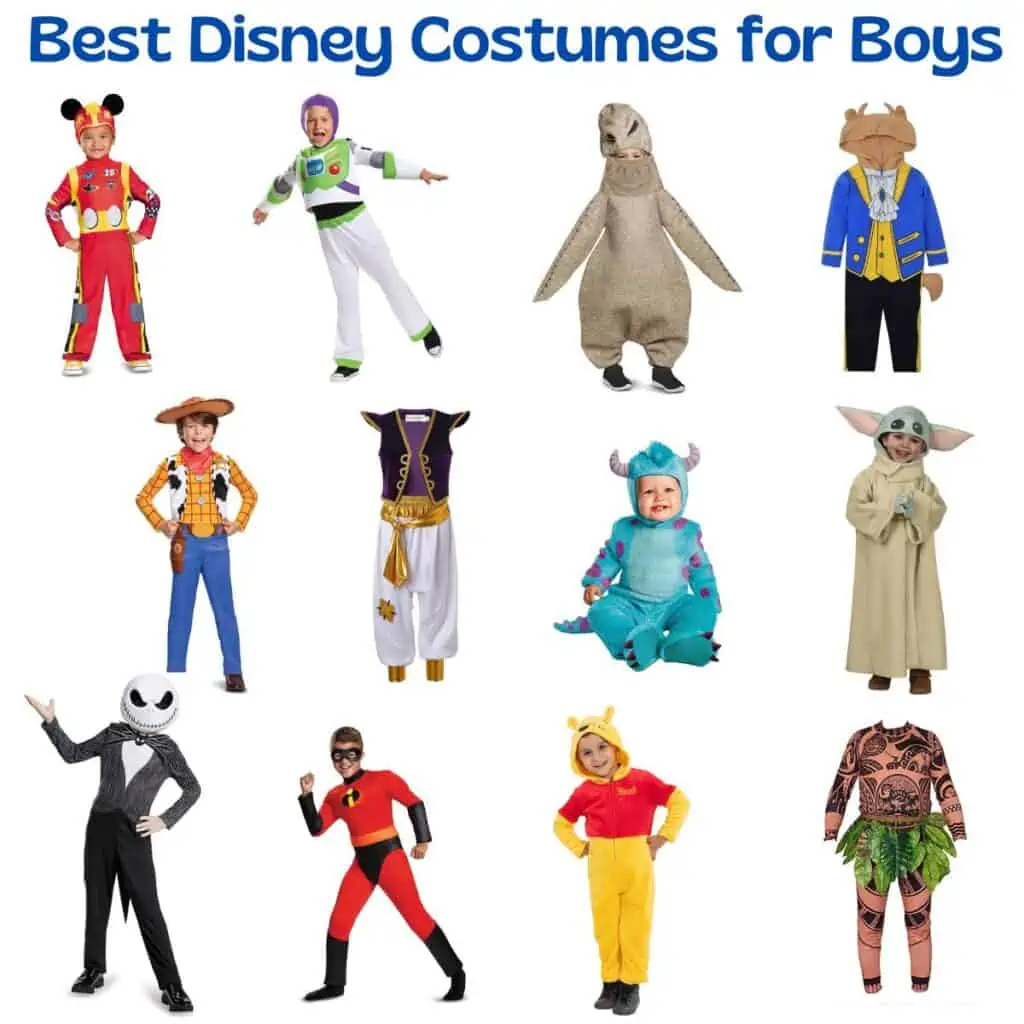 This means when you go looking for a Disney Halloween costume for your son you will discover that the possibilities are nearly endless.
These Disney Halloween costumes for boys will help make your little man smile.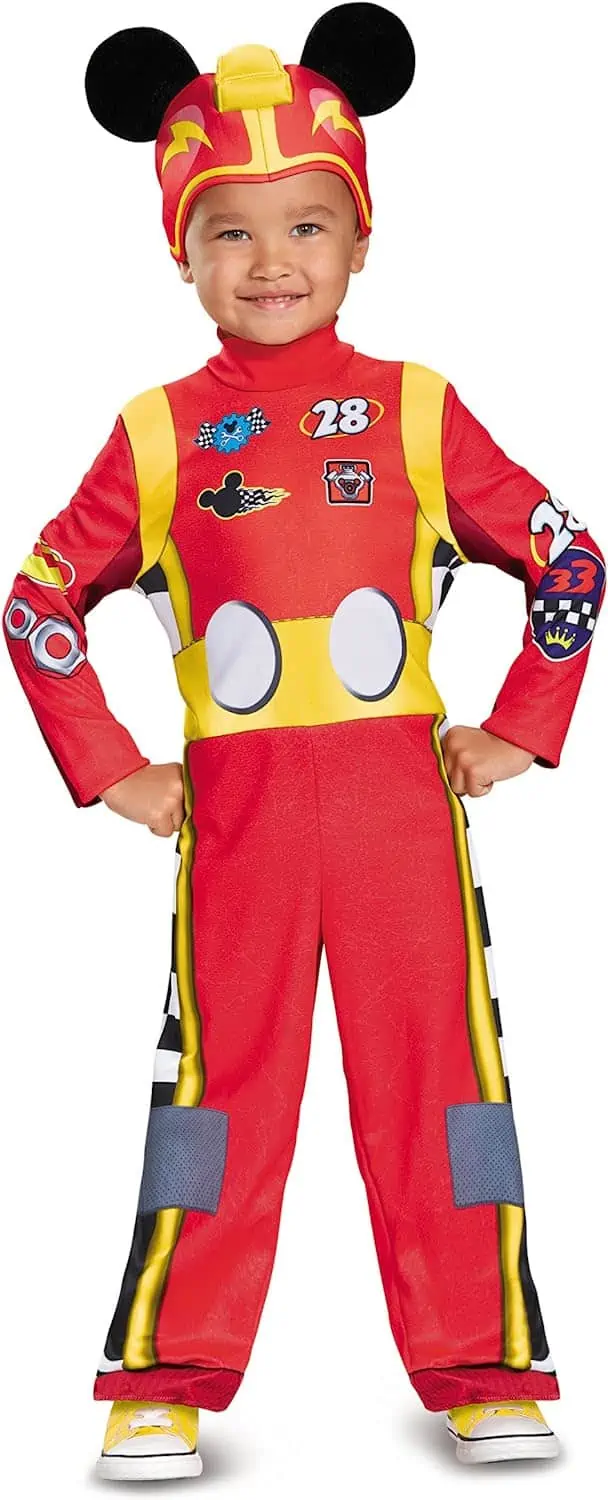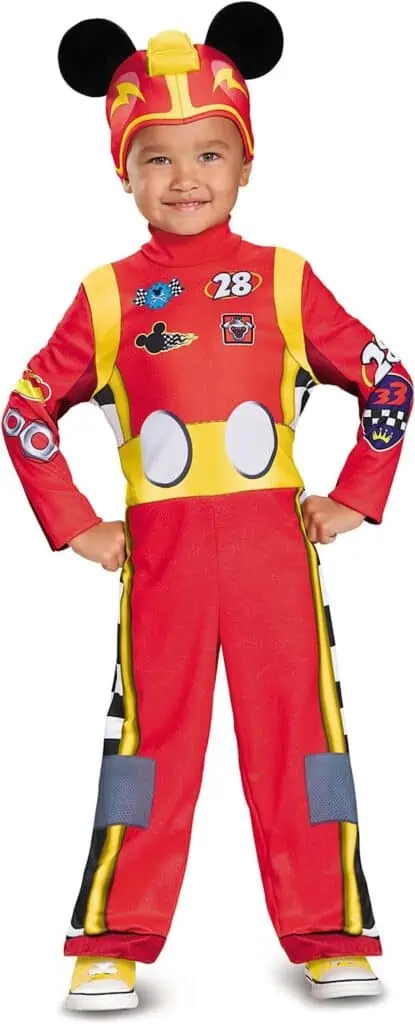 Micky Mouse Roadster Racer
Mickey Mouse has been a childhood favorite for generations.
The newest version of the Mickey Mouse cartoon is the Roadster Racers.
Boys love the really fun car-themed show and dressing up as a Mickey Mouse race car driver is a great way to fuel their imagination and dreams.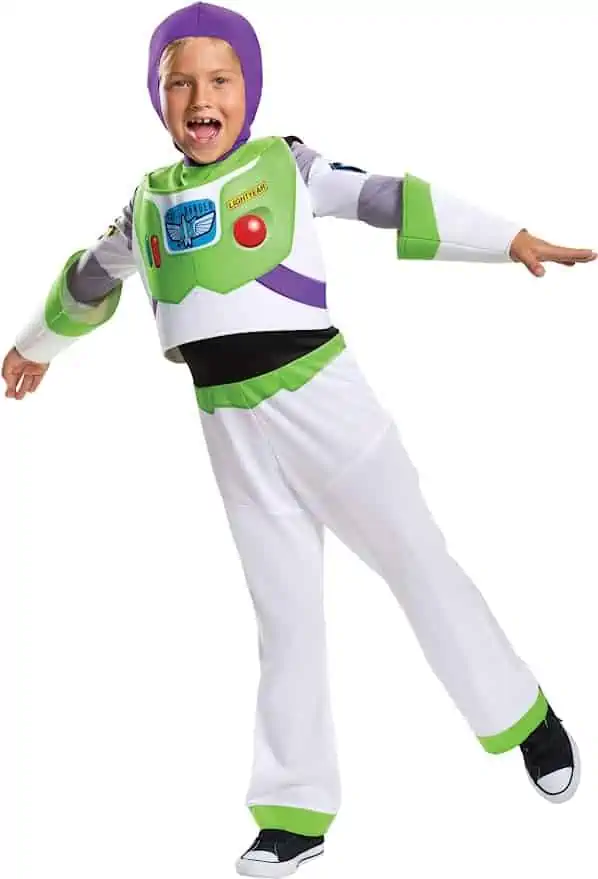 Buzz Lightyear
Every little kid knows about the Toy Story movies.
Buzz Lightyear is even more popular this year after the new movie all about him.
Take this classic Disney character to go on a wild adventure through space.
After Halloween, your child can pretend to be an astronaut traveling time and space to distant alien lands with this Buzz Lightyear costume.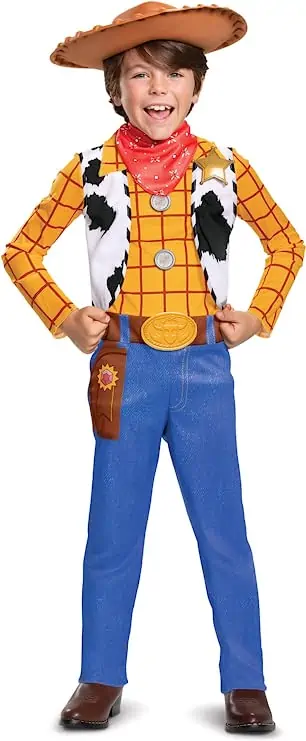 Woody
Of course, if your child is more of a fan of Toy Story your kids can have a lot of fun dressing up as classic Woody.
This is a great option for the little boy that wants to be a Disney Character but also has a love of the old west or dreams of being a cowboy.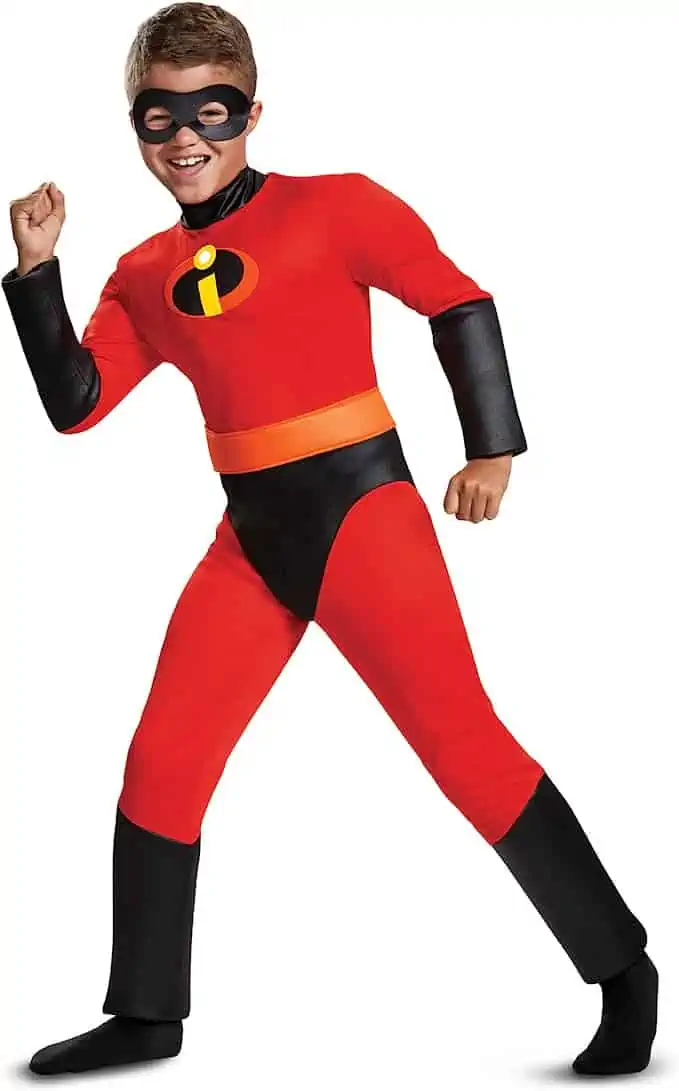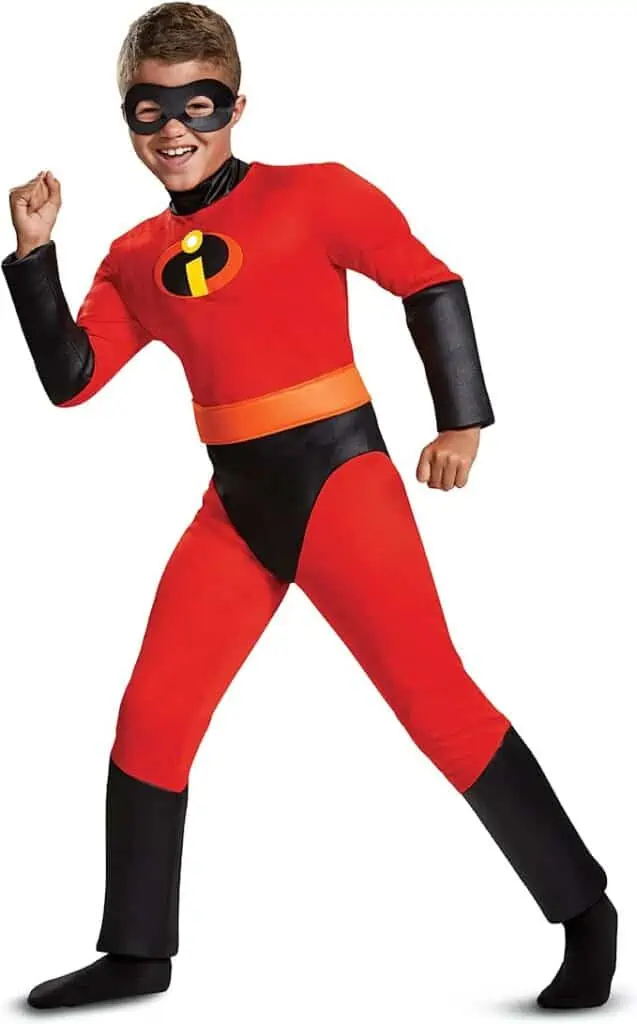 Incredibles
Does your child want to be a Disney superhero?
While you can find a lot of great user hero and villain costumes for boys sometimes you simply want to stick to Disney.
This Incredibles costume is a great option to dress up as Dash and enjoy speeding around or perhaps making your own Incredibles superhero using this incredible costume as a base.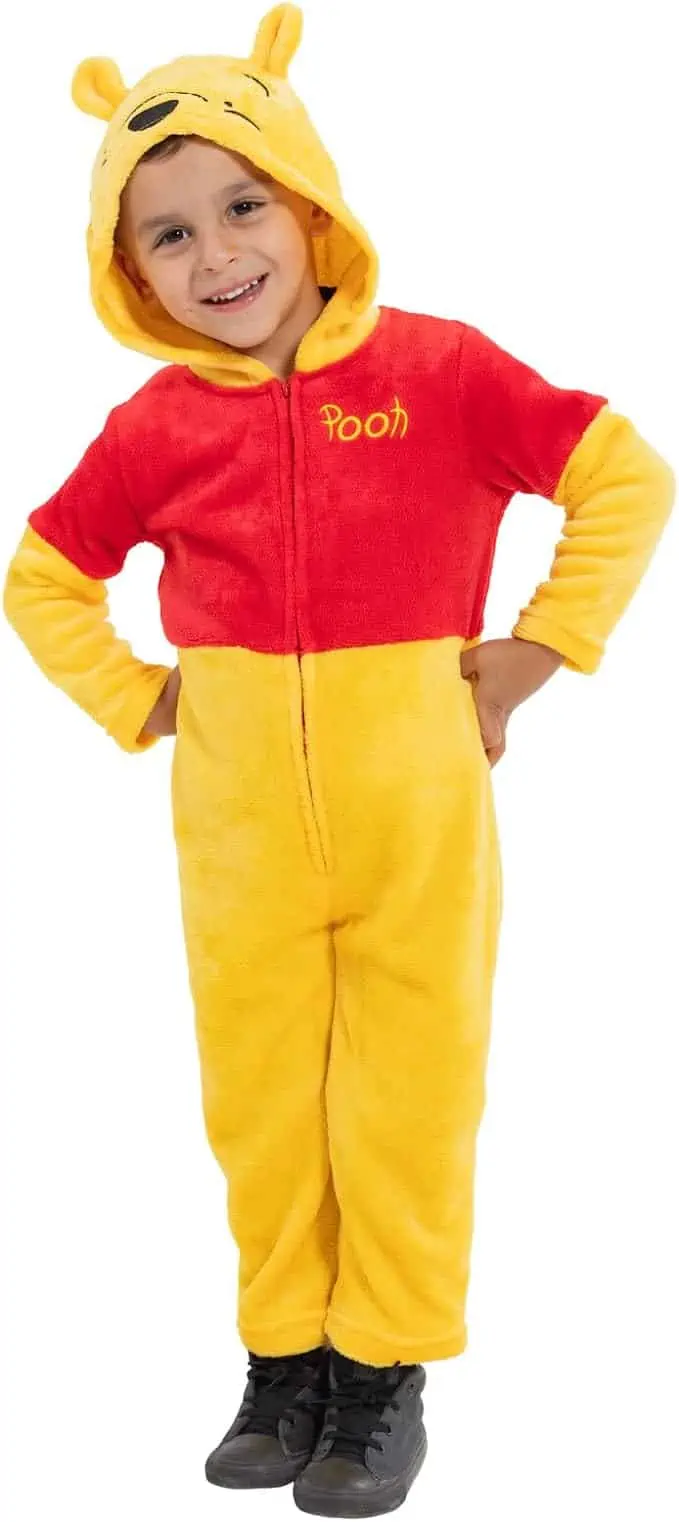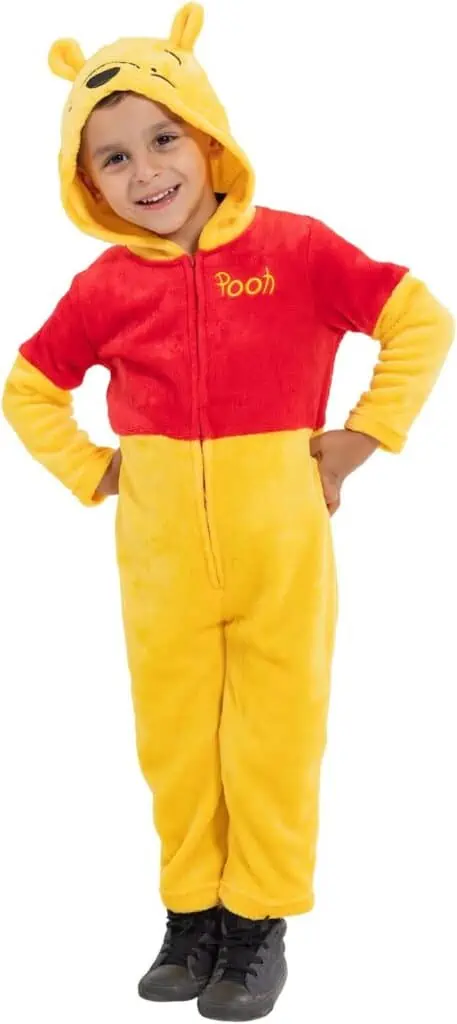 Winnie The Pooh
Dive into the hundred-acre wood with this Winnie The Pooh costume.
This is a great option for if you want a nice warm costume for your child.
It is easy to layer warm clothes under this costume.
Add a red balloon with a glow stick inside of it for visibility or add in a piglet stuffed animal to add a fun touch.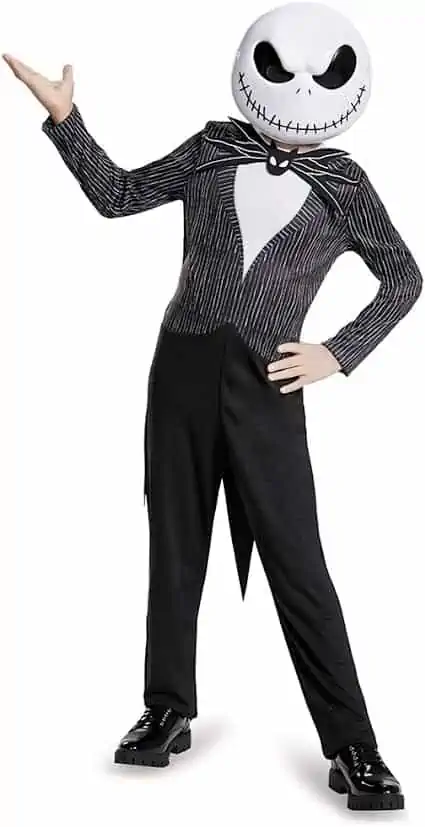 Jack Skellington
Nightmare Before Christmas is a popular movie for Halloween.
In fact, it is a classic that gets a lot of attention during this season.
Many boys want to dress up as Jack Skellington.
This warm costume is great for layering and comes with a mask that will help to keep your child's face warm.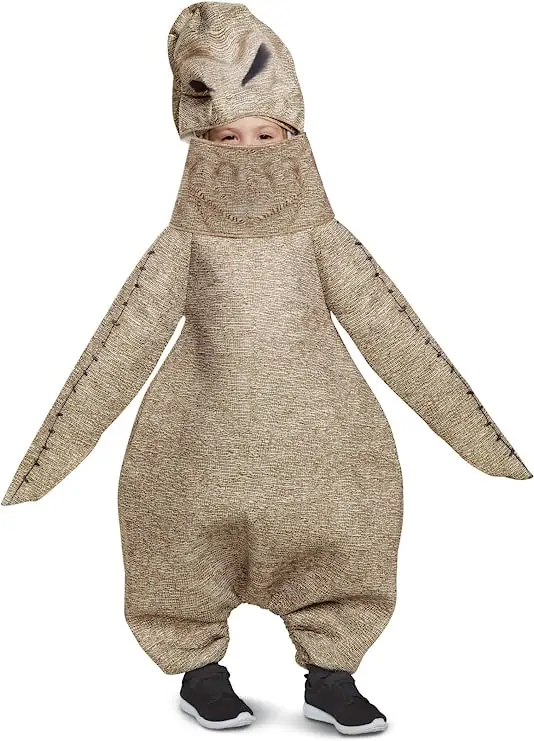 Oogie Boogie
Keep little ones warm with this Oogie Boogie costume.
This makes a great option for a younger brother of a child dressed up as Jack Skellington.
This costume is nice and warm and you can easily layer under it with no issues.
Try adding some fairy lights to your child's pumpkin trick-or-treat bucket to look like fireflies and add a bit of visibility to your little monster this Halloween.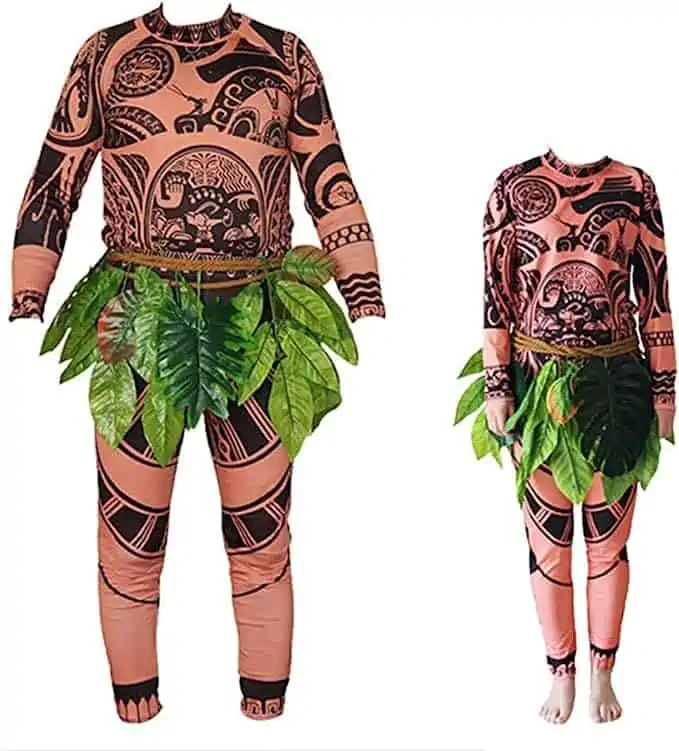 Maui
Maui is a popular Disney character that boys love.
They look up to and want to be like the rock so dressing up as a character he voices can be a fun way for them to get to be just a bit like their idol while having fun with a Disney costume for Halloween.
Add Maui's fish hook that lights up to make the costume even cooler and add some more visibility to help with keeping your child safe this Halloween.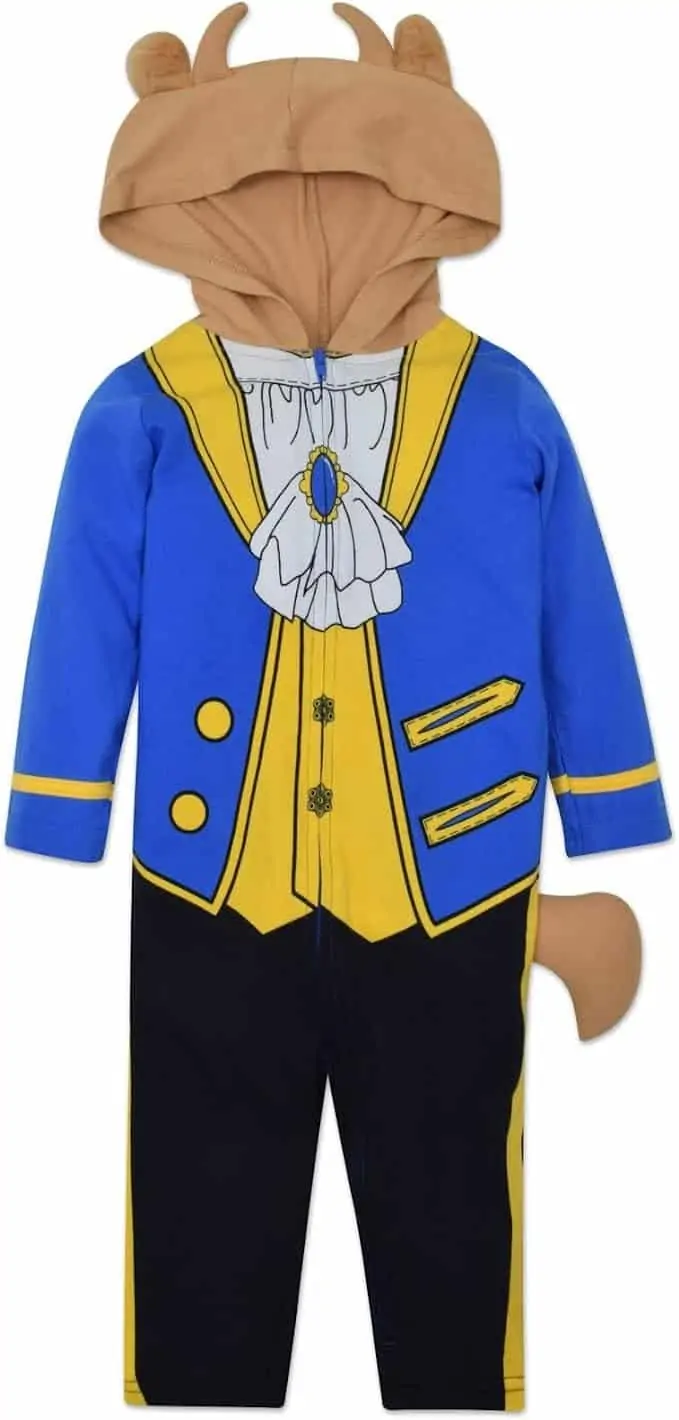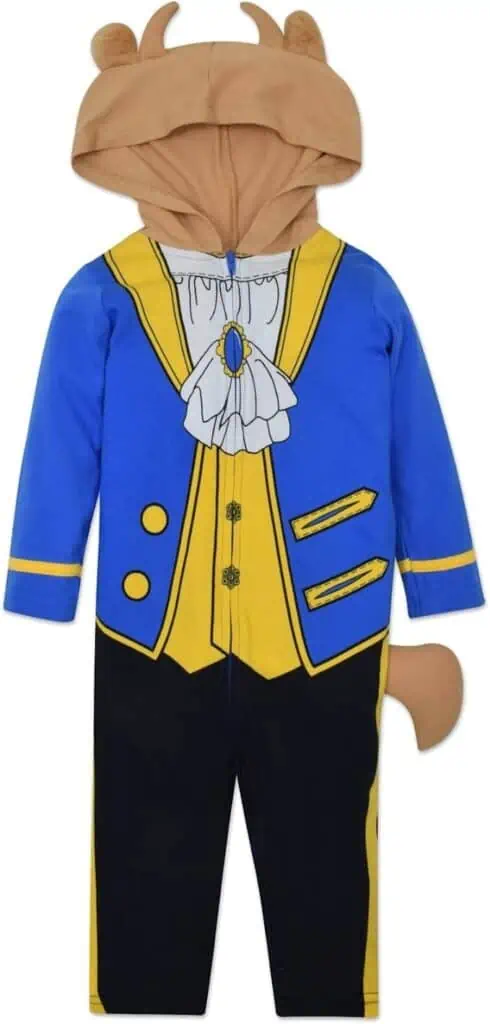 Beast from Beauty and The Beast
Beauty and the Beast is a great movie for kids about being kind to all and taking the time to get to know people before you pass judgment.
This adorable beast costume from Beauty and the Beast is a great option for Halloween and it is perfect with its hood for layering to help keep your child nice and warm.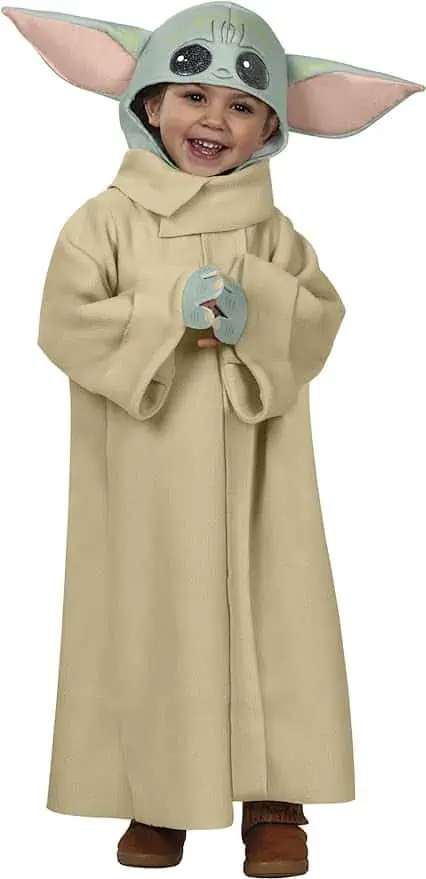 Baby Yoda
Everyone loves Baby Yoda. This Baby Yoda costume is sure adorable and a great option for helping to keep your child warm while you spend your time trick-or-treating.
This is a great costume idea for smaller kids like babies and toddlers because they look absolutely adorable and you can easily layer under it.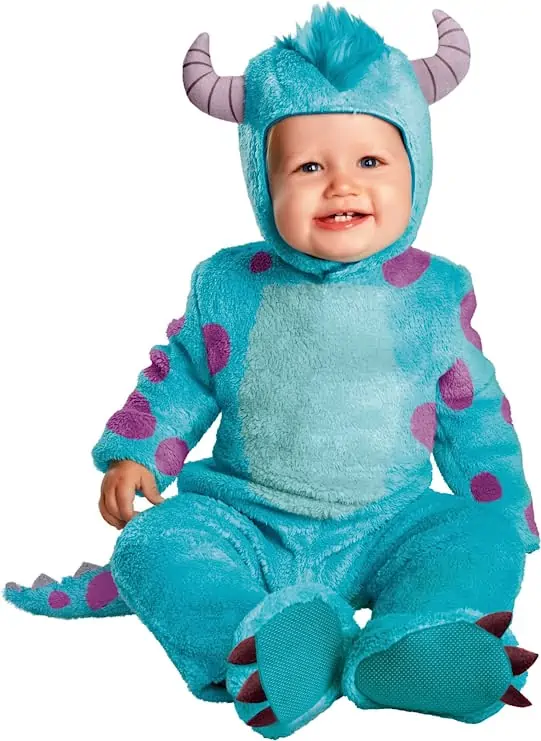 Sully from Monsters Inc
This super adorable Sully costume is the perfect warm baby costume.
This will turn your little monster into a fluffy ball of adorableness.
This is a great option for having fun with your little one if you want to do a family theme for your costumes.
Having the littlest one play the biggest monster just adds to the adorablensss.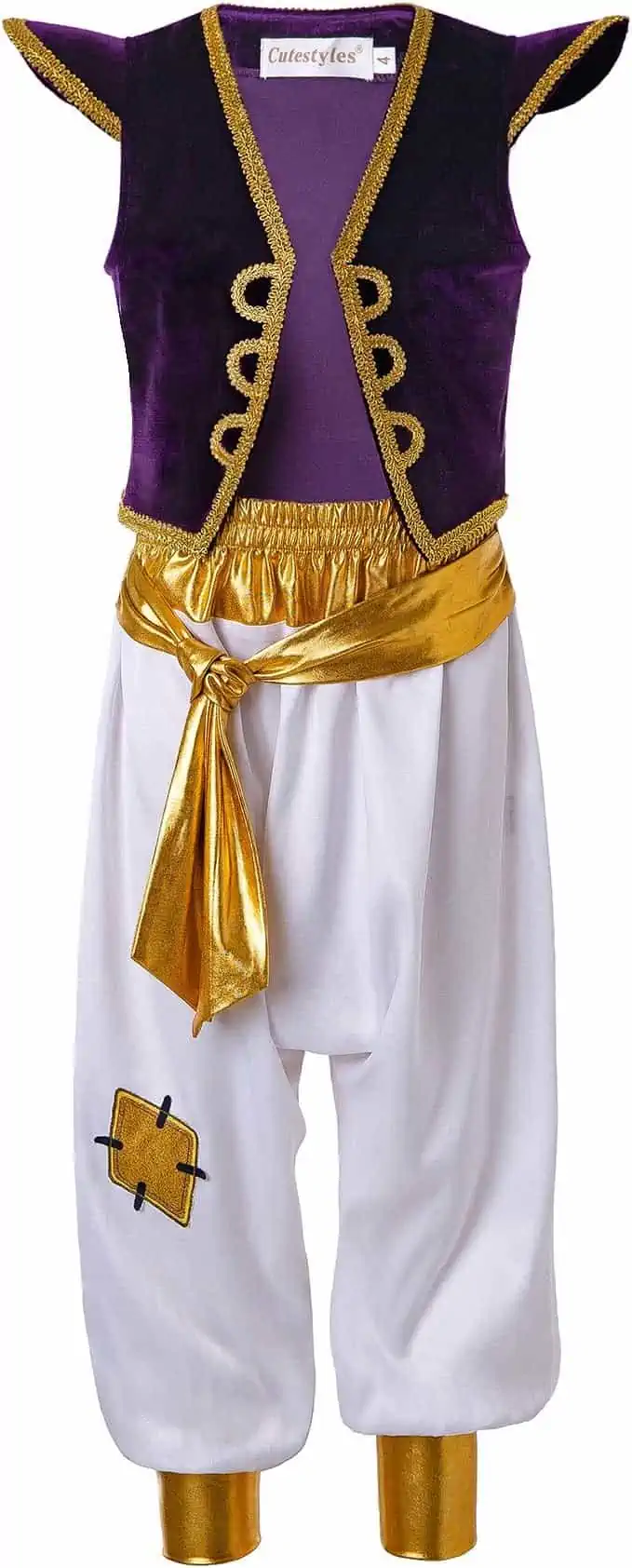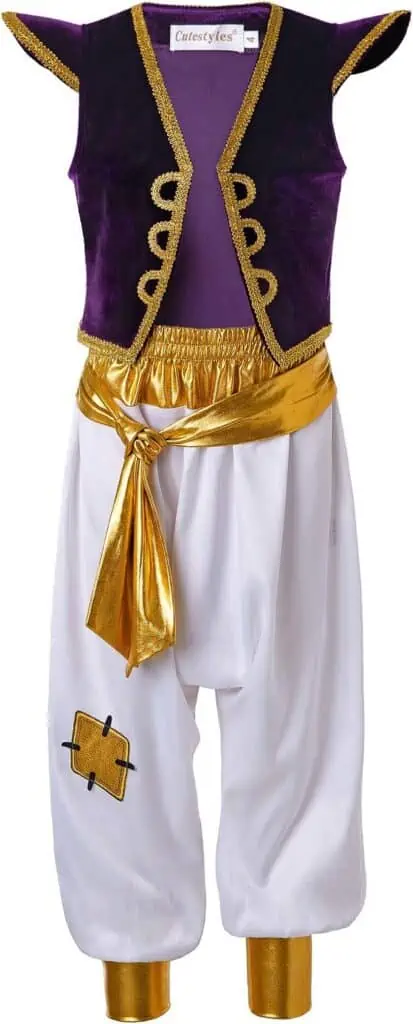 Aladdin
Aladdin is a fun costume option from the Disney lineup.
Start with the Aladdin costume and add a stuffed monkey toy or a magic lamp to take it up a notch for some fun.
This costume can be a lot of fun if you have multiple children that can dress up as different characters from the movie.
More Disney Costumes for Boys
Which costume will your child choose this year?
Check out this list of the Top Disney Costumes for Girls this year.