When it comes to Halloween, Disney Characters are by far one of the most popular categories of costumes.
Little girls don't just want to be a princess or a fairy.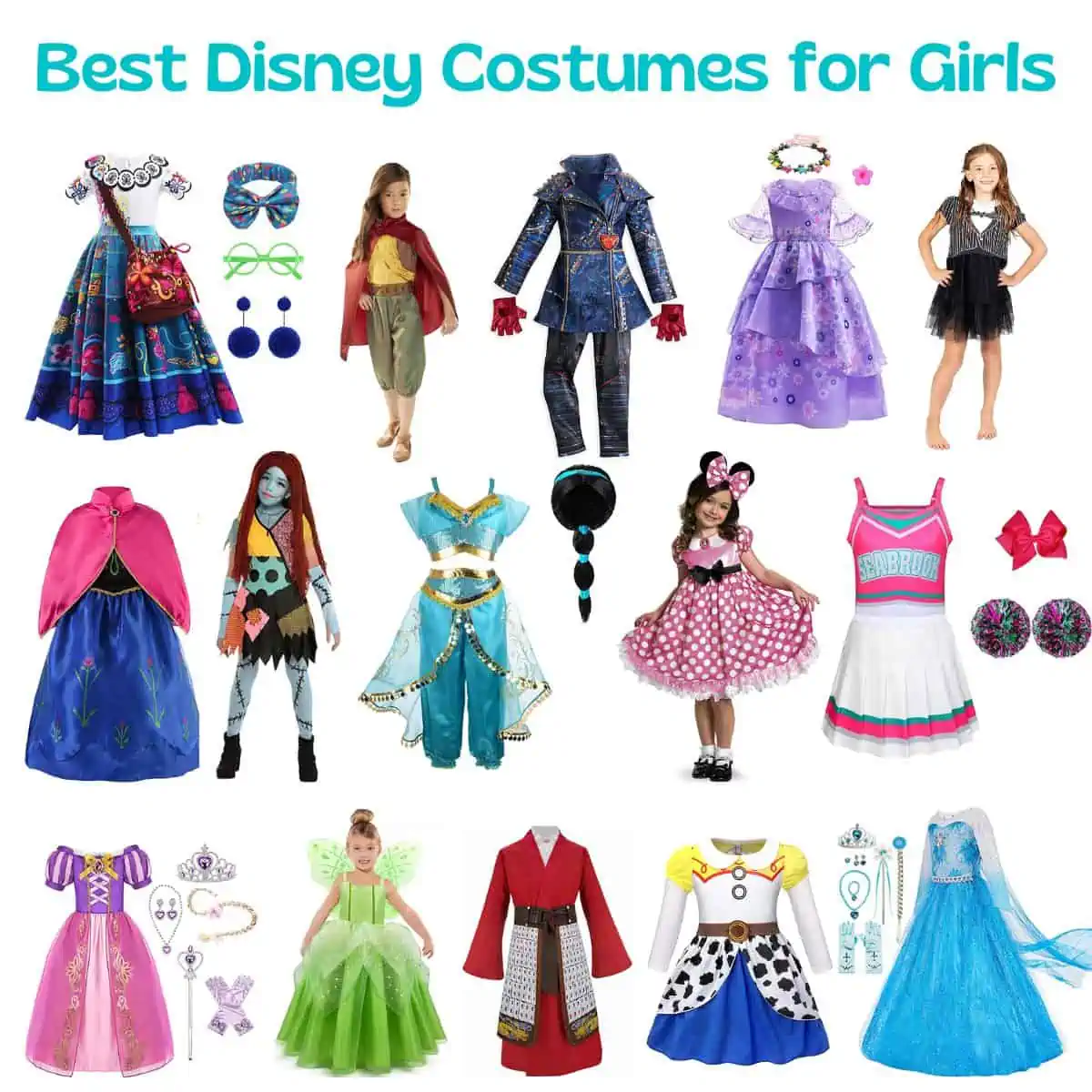 They want to be Elsa or Tinkerbell because these are what they are exposed to.
Finding fun Disney costumes is easy and there is a wide variety available for girls. Is your little princess more interested in being a hero or a villain?
These are the Top Disney Costumes for Girls this year.
Try this list of hero and villain costumes for girls.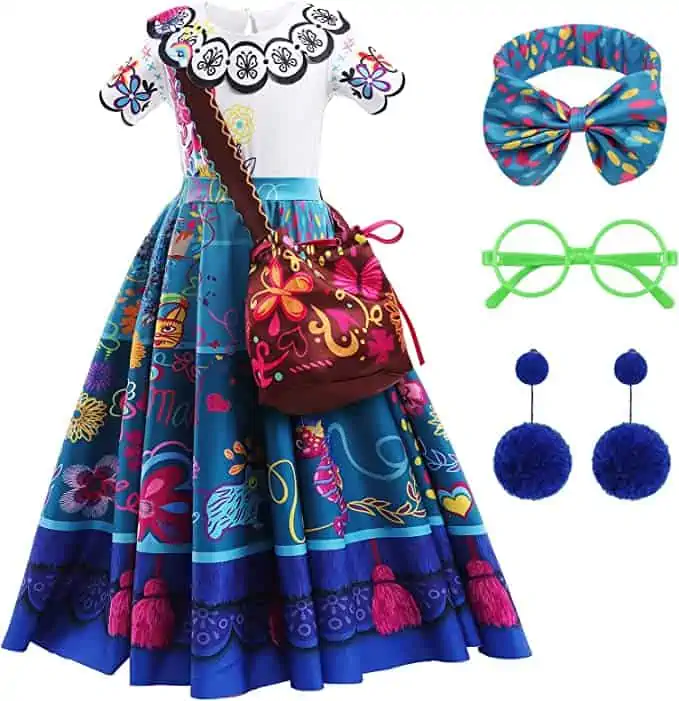 Maribel from Encanto
This year the most popular Disney costume for girls is likely to be Encantos Maribel.
This movie made waves this year as more and more kids found characters that helped to connect them see themselves represented.
Isabella
Maribel isn't the only easy-to-find popular Disney costume for girls from the Encanto movie.
This Isabella costume is perfect for the little girl that loves to dress up and feel beautiful.
Add a bouquet of fresh flowers to make it even more fun and complete the look.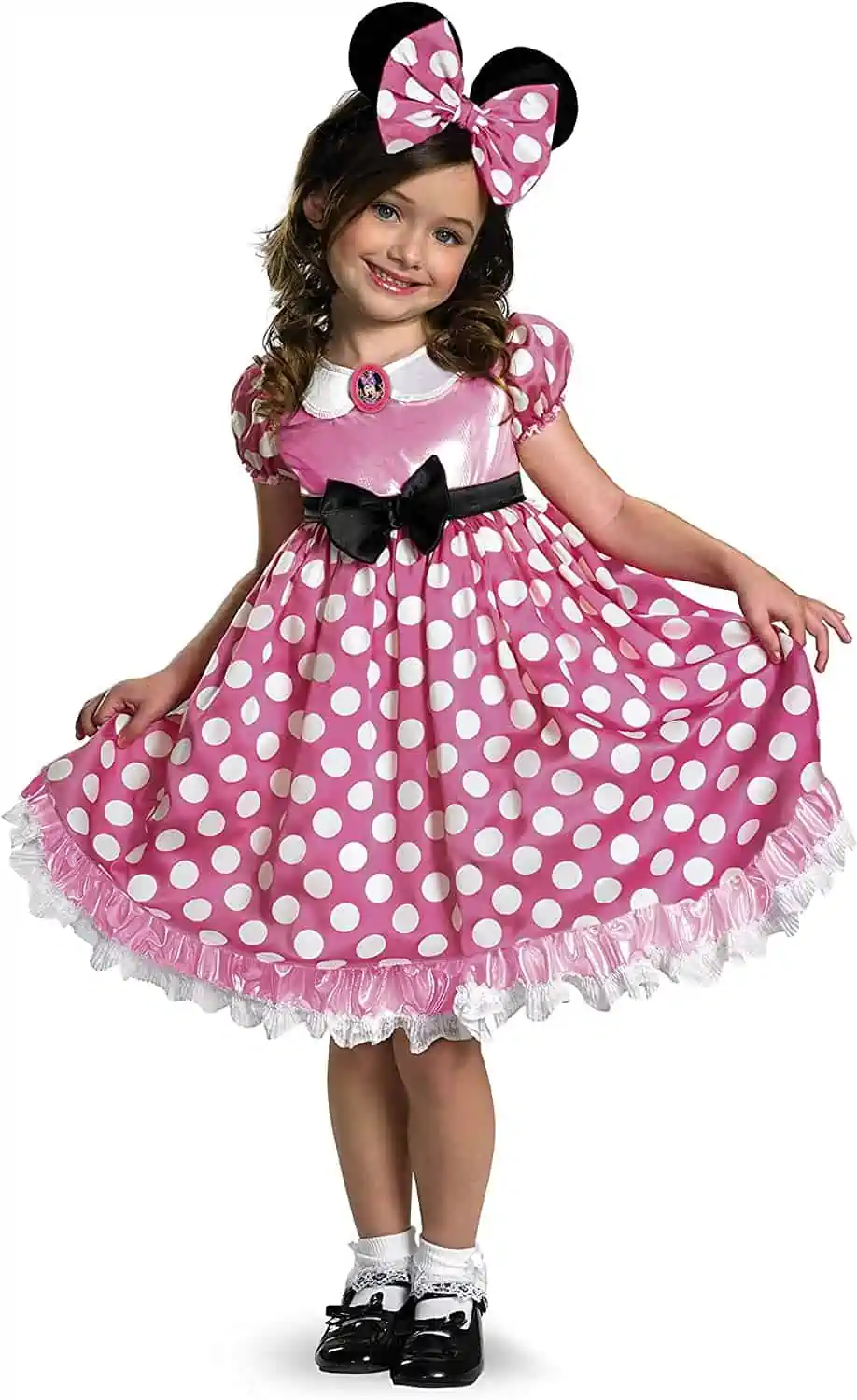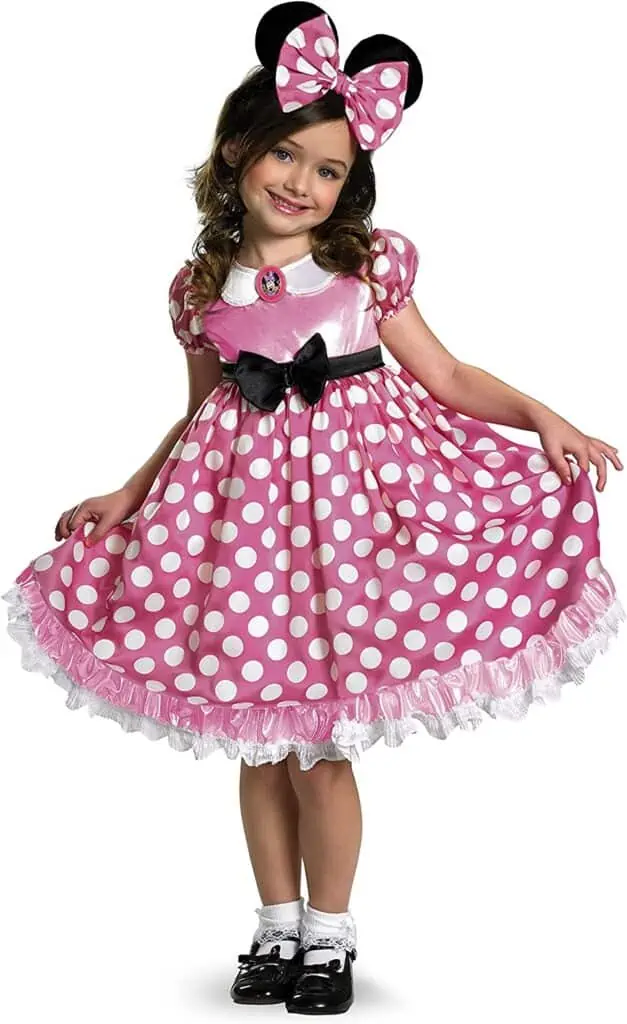 Minnie Glow in the Dark
Minnie Mouse is a favorite Disney character for many.
This fun Minnie Mouse costume glows in the dark adding an extra safety element to your holiday by making your little one easier for cars to see while you trick-or-treat.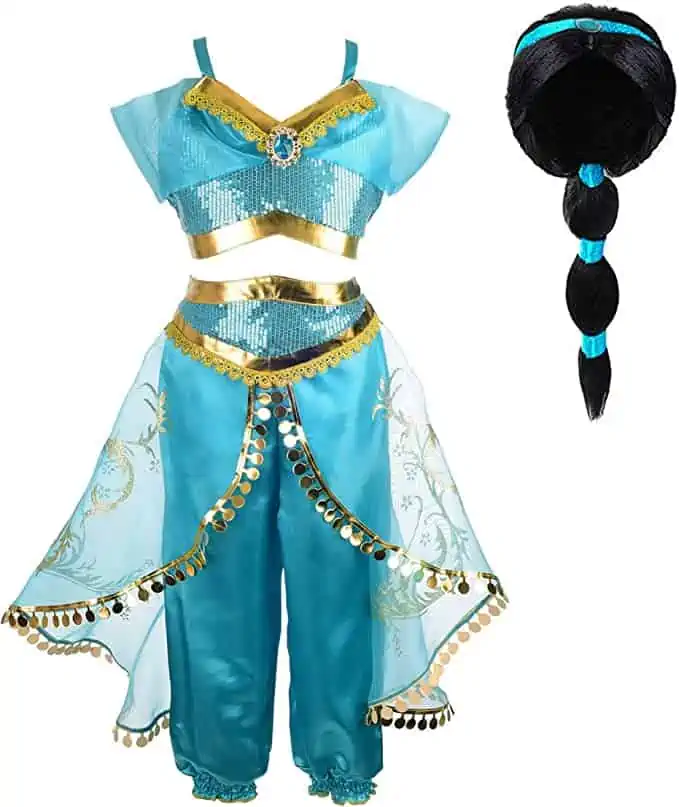 Jasmine
This classic Disney Character never goes out of style.
Go with the newer Jasmine style from the live-action movie and try adding in some fun princess Jasmine accessories that your little one can keep playing with long after Halloween.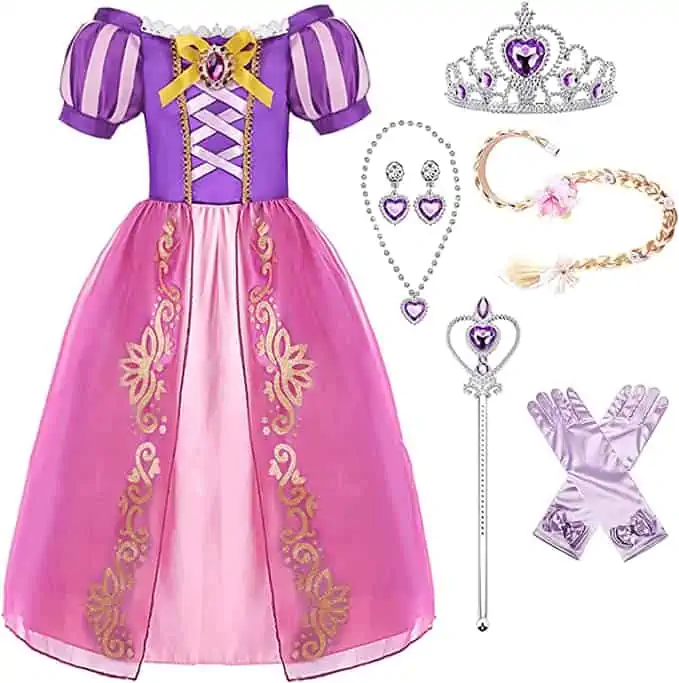 Rapunzel
If you want a classic Halloween costume that is fun to play with Repuzel is a great option.
Start with a rapunzel dress with accessories and spice it up with a log wig or braiding your daughter's hair.
Add a mini cast iron pan for a fun touch.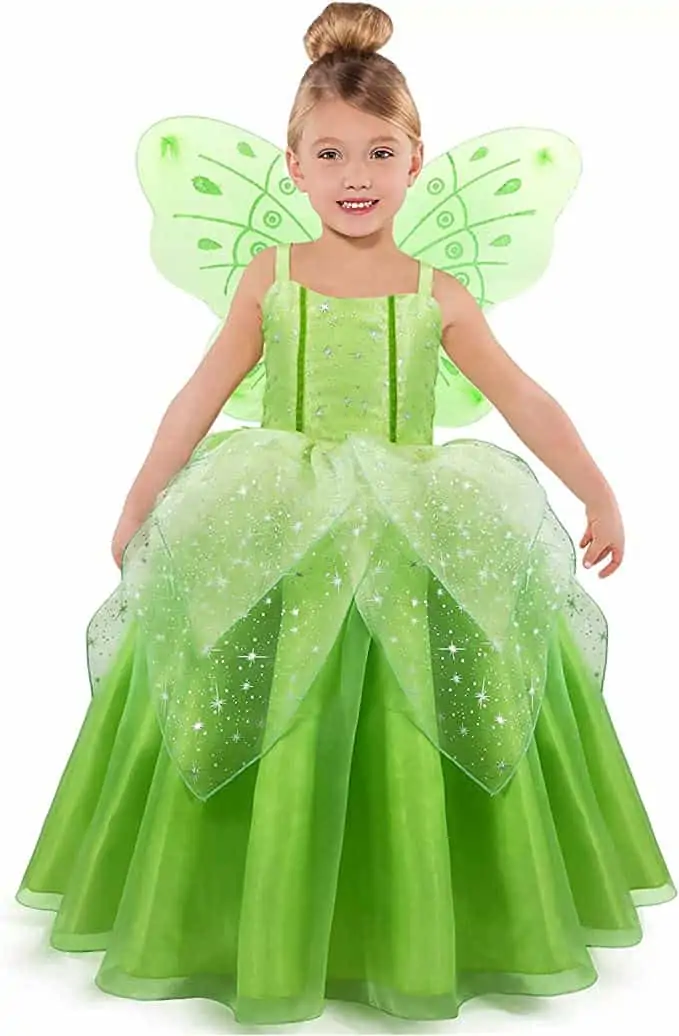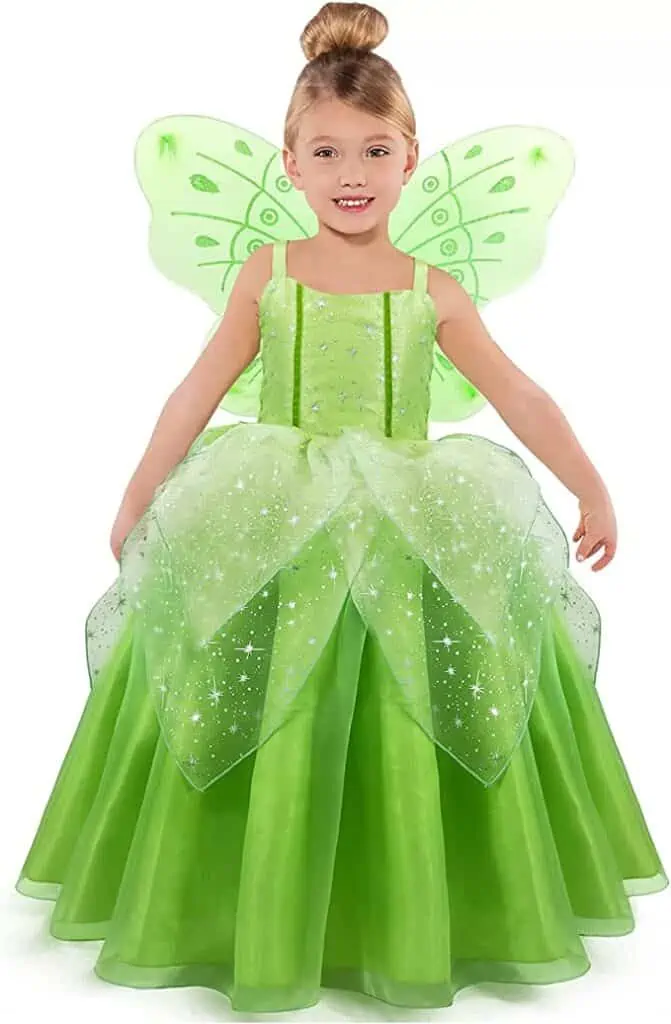 Tinkerbell
When little girls decide they want to be a fairy for Halloween most of the time the fairy they want to be is Tinkerbell.
After all Disney's Tinkerbell is the first fairy that comes to mind after the entire series of Tinkerbell movies are available on Dinsey Plus.
Tinkerbell is a particularly adorable Disney toddler costume.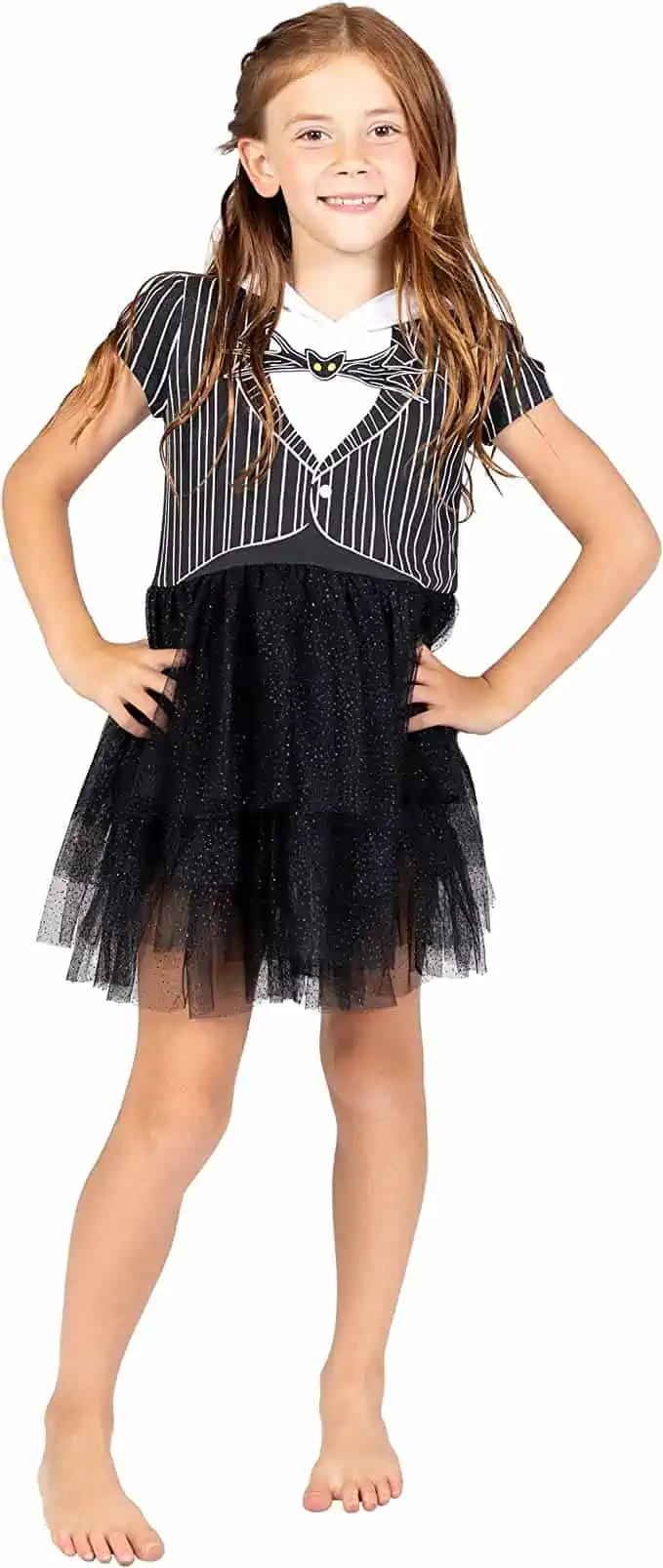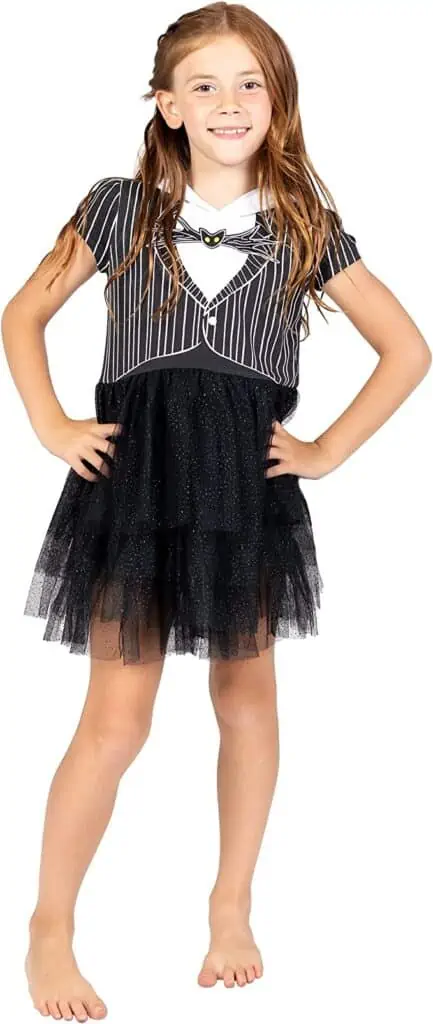 Jack Skellington
Nightmare Before Christmas is just a major part of Halloween.
For Disney fans it is a must. This Jack Skellington costume is perfect for girls that want to be Jack but are looking for a fun option that is still girly.
Pair this hooded dress with leggind and a long sleeve shirt under for the perfect cold weather option.

Sally
Not everyone wants to dress up as Jack Skellington.
The good news is that you can get a great Sally Costume to make the most of these iconic Halloween Disney movie.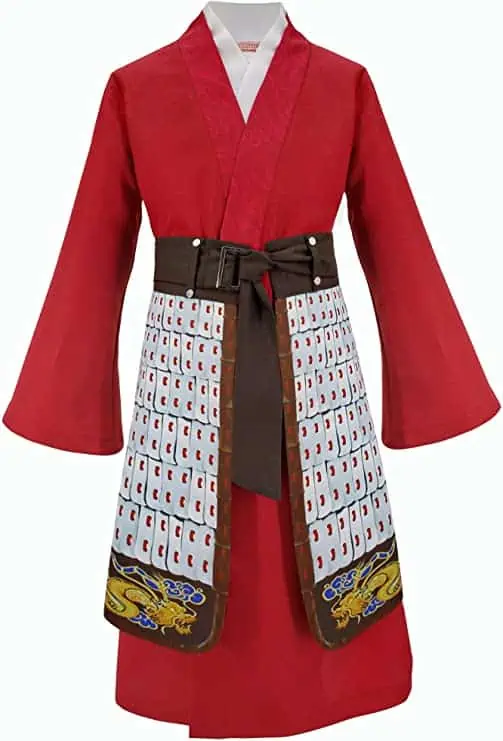 Mulan
Mulan is a great role model for girls.
Dressing up as her is a great way to give your little girl a boost of confidence.
Choose Mulan's normal dress or her warrior uniform for a tougher style.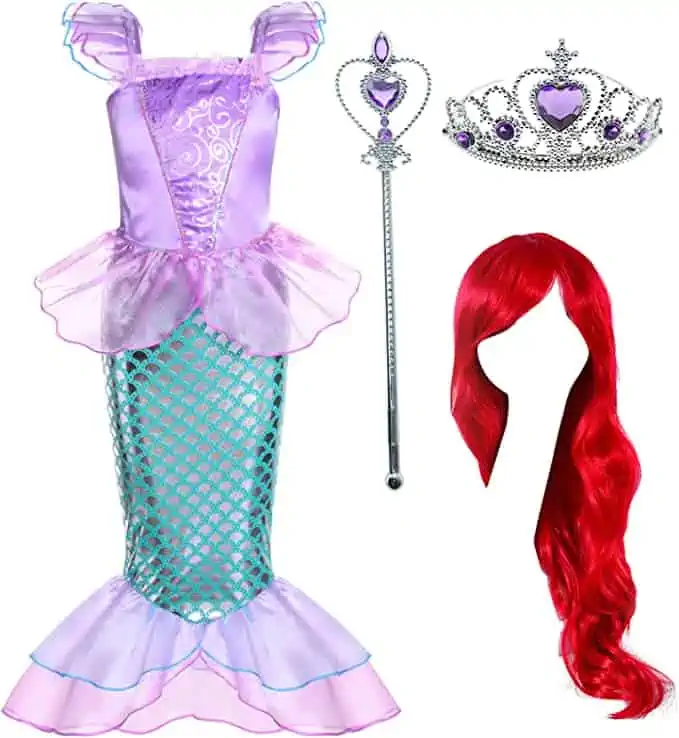 The Little Mermaid
With the new Little Mermaid moving coming out next year many girls are looking to dress up as Arial this year.
Choose a fun Arial dress and add a wig and stuffed Flounder Squishmellow for a fun touch.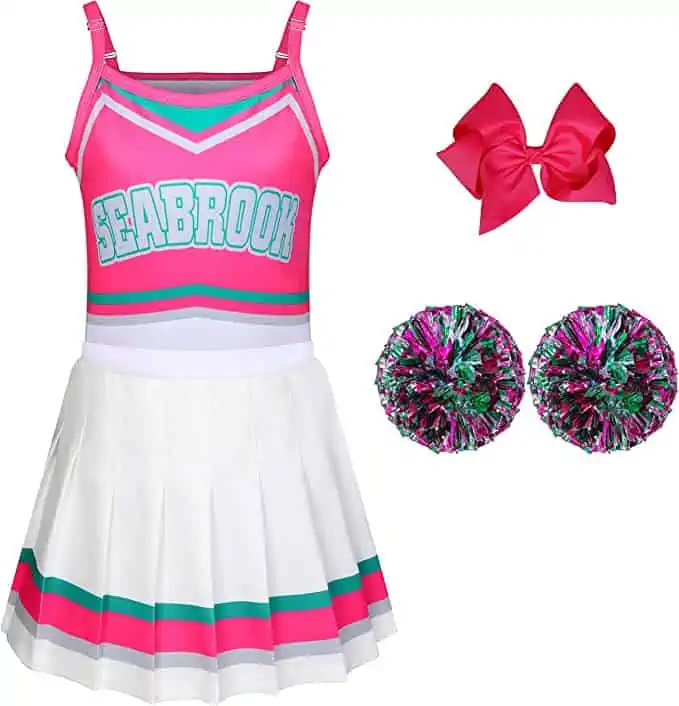 Zombies Cheerleader
Cheerleaders are a popular Halloween costume for girls.
You can take it up a notch this year and dress your daughter up as a cheerleader from Disney's Zombies one of the most popular movies on Disney Plus this year.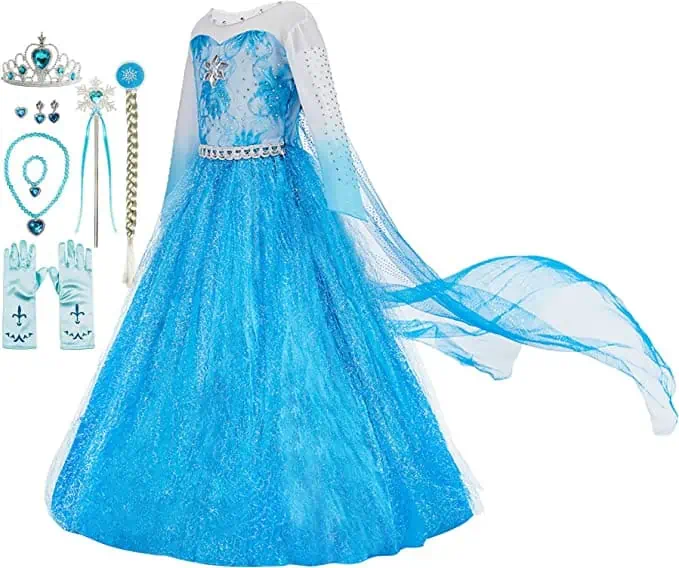 Elsa
As always Elsa is a favorite Disney Princess for dressing up on Halloween.
There are so many great Elsa costumes available on the market.
To make it fun choose an Elsa costume with accessories or add your own Elsa accessories.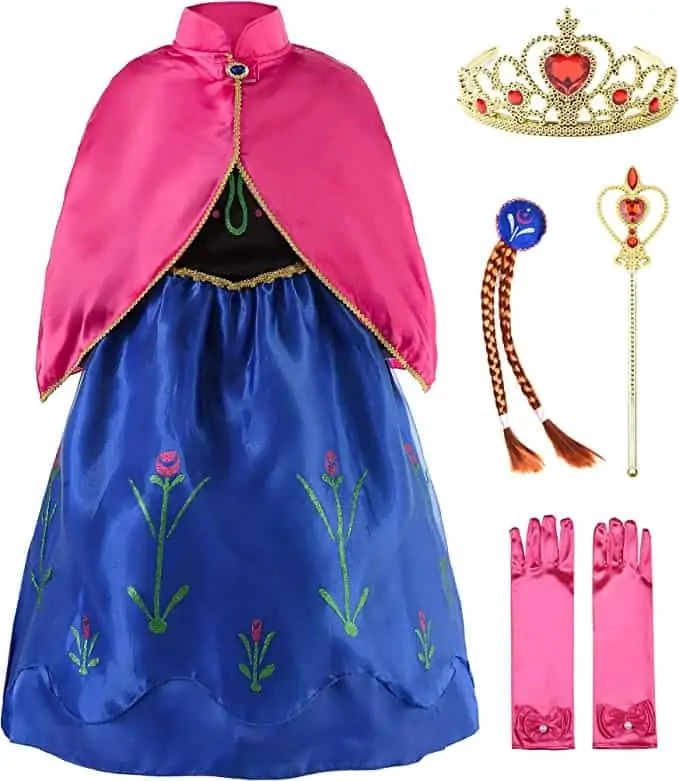 Anna
Like Elsa, Anna costumes are far from going out of style.
Choose a fun Anna costume complete with accessories and add a stuffed Olaf toy to dress it up and make it even more fun.


Raya The Last Dragon
Raya The Last Dragon is a great example for kids on friendship, trust, and learning to work with others even if you are not their biggest fan.
The fun cape with this one is great for playing superhero late on even if your little girl is not looking for a superhero or villain costume this year but still enjoys this category for playing pretend.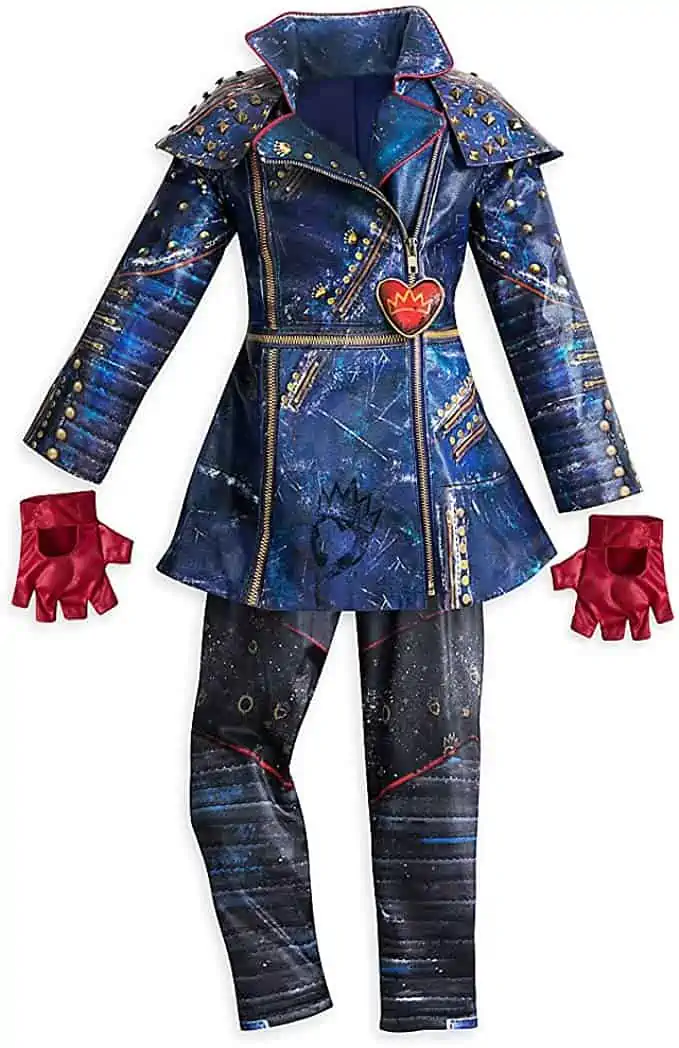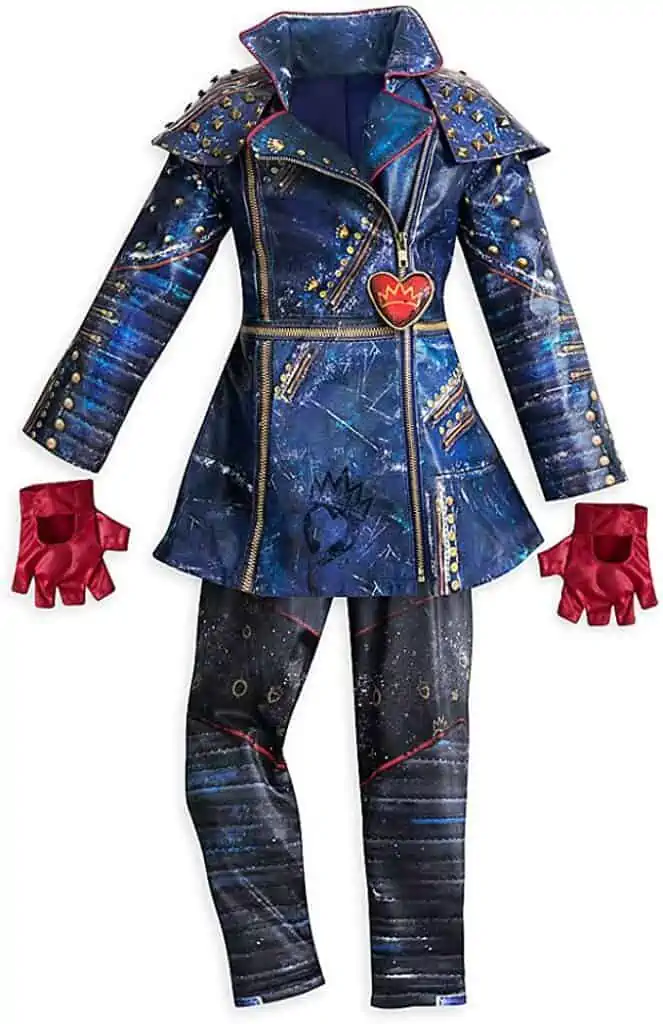 Evie
The descendants are still a popular option for girls costumes.
This Evie costume is a favorite for little girls that like the strong bold character and her unique and colorful style.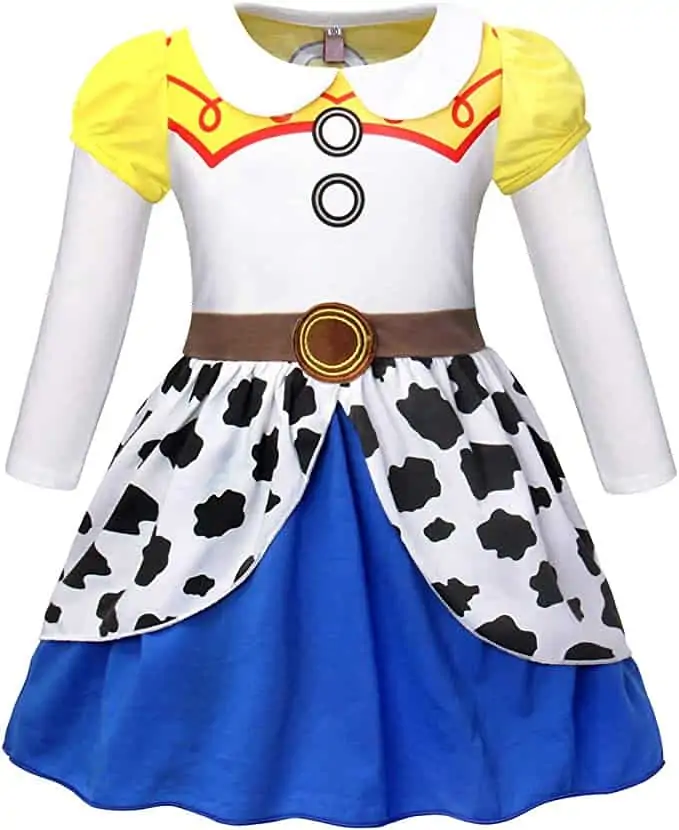 Jessie from Toy Story
Jessie from Toy Story is a great option for girls that way to dress up as a cowgirl.
This Jessie costume is fun and playful for the girls that wants to be a cowgirl.
The red hat makes a great addition to other cute outfits or as a decoration hung on her wall after the holiday.
More Disney Costumes for Girls
You might also be interested in the Top Disney Costumes for Boys.