Last year Rich and I took a dream vacation to Maui to celebrate our 25th wedding anniversary.
That meant I needed to find several of the Best Swimsuits for Women to take with me.
We treated this vacation like the honeymoon we never really go to have.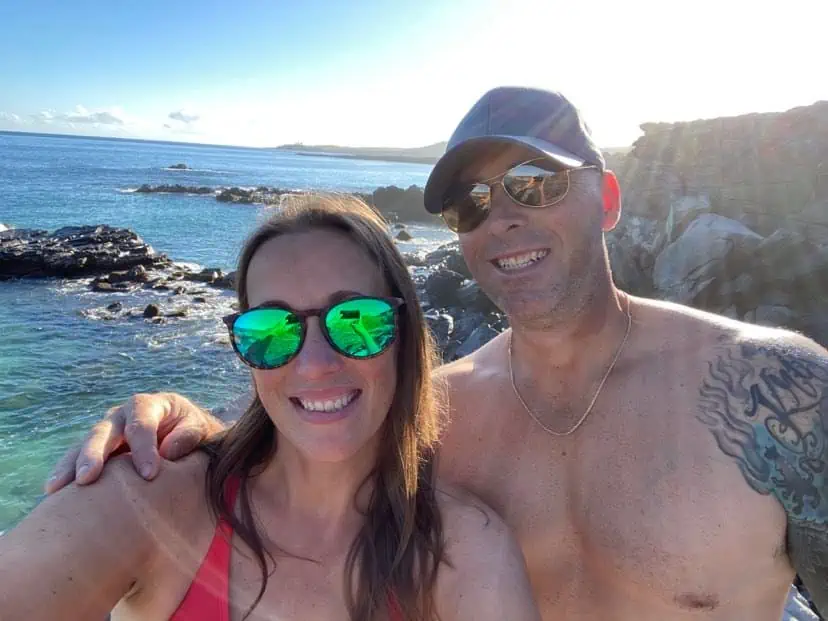 Swimsuits for Women
I knew that I would be spending my days in and out of the water and on the beaches, so I basically planned to wear swimsuits every single day that we where there.
I also had a couple pairs of shorts, a wrap skirt and some tank tops to go over the swimsuits.
Here are the swimsuits that I took with me: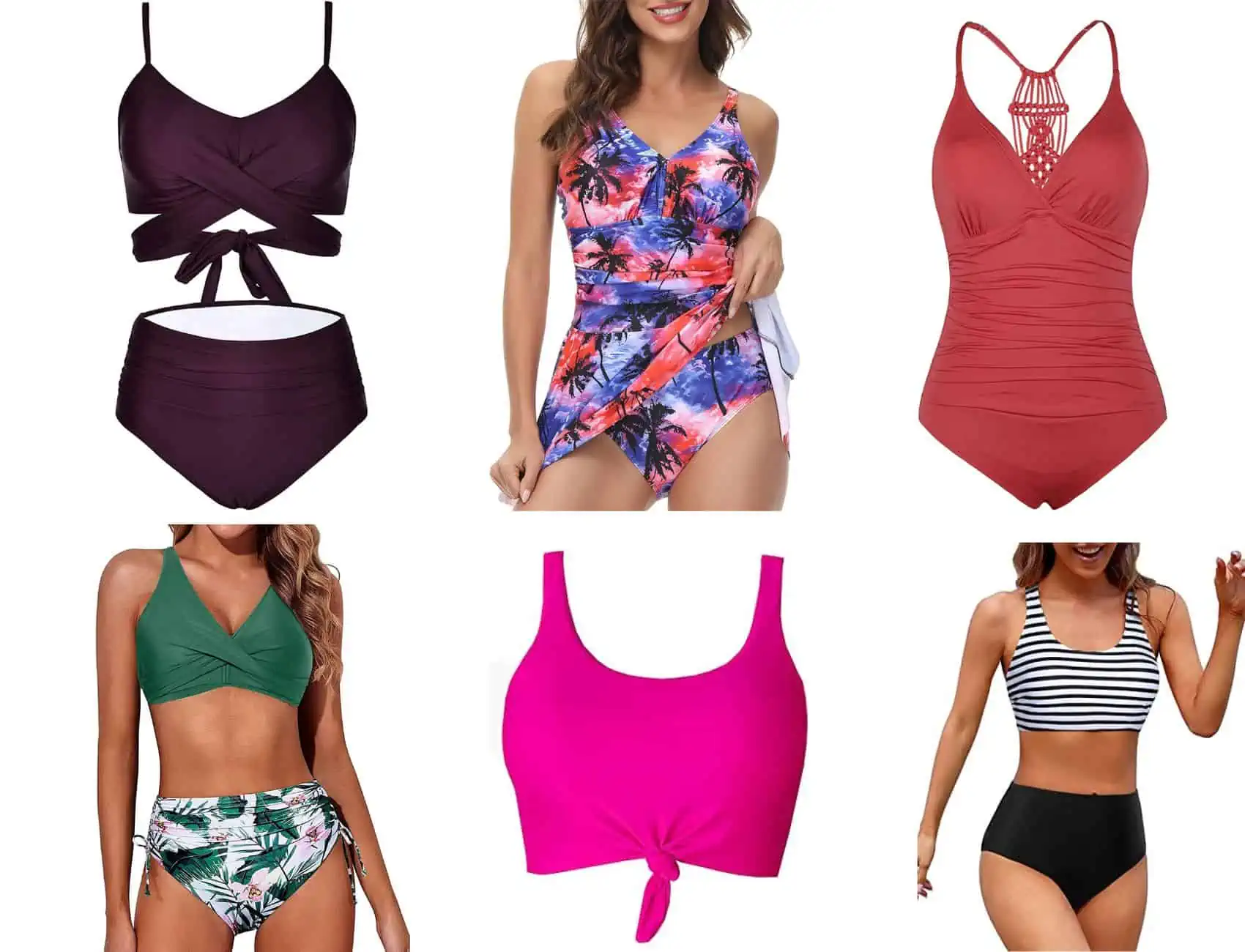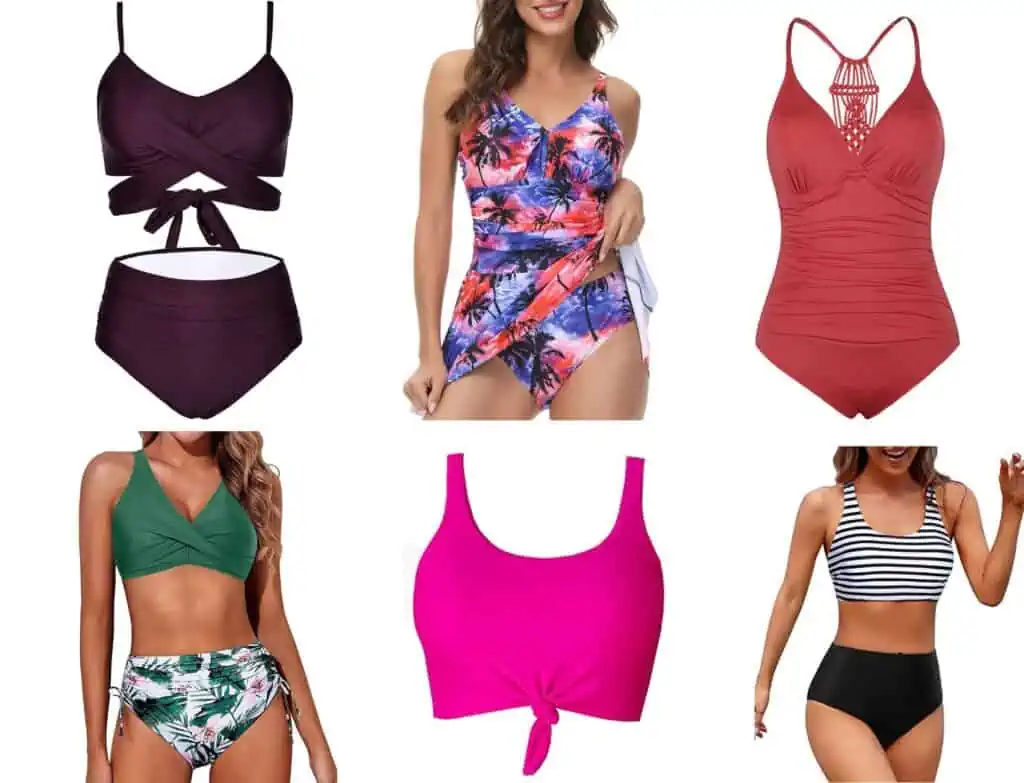 I should add that I ordered NINETEEN different swimsuits to try on, before I found the ones here that I felt were pretty much perfect.
I really wanted to be comfortable during this trip. I knew we had lots of adventures planned and the last thing I wanted to deal with was a faulty swimsuit or any feelings of insecurity.
I should also add that I usually wear a one piece swimsuit, but decided to try some 2-pieces for this trip and was so thrilled with the ones I chose!
I was looking for something that could hold everything in place, because we would be in the ocean a lot and the waves can be pretty crazy!!
I also preferred full coverage, and yes it's possible even in a 2-piece.
Here are the swimsuits I recommend: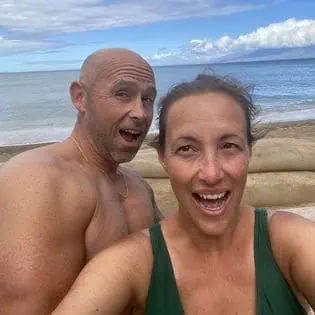 A Couple Things to Note:
The swimsuits listed in the Number 1 Spot and the Number 2 spot above were my favorites!!
Even though I realized I have almost zero photos (besides this small one above) of me wearing them, to share that actually show the swimsuits.
You'll just have to trust me that they both were awesome!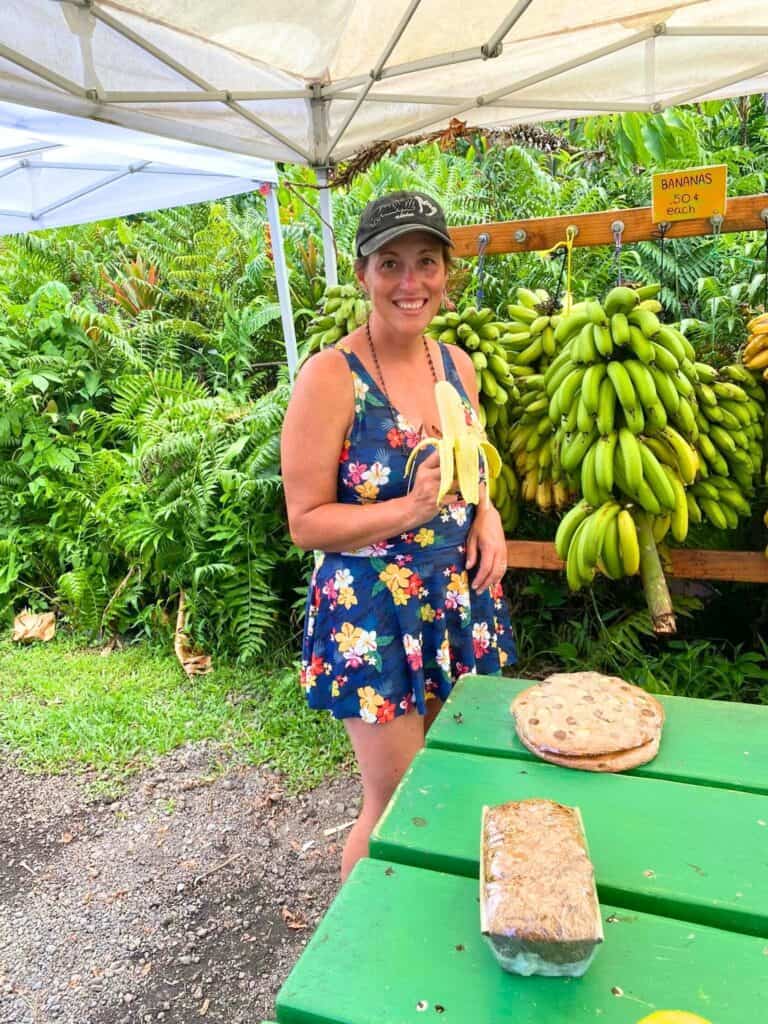 Swimdress
I wore this swimdress listed at number 3 spot during the entire day we spent driving The Road to Hana, which included lots of exploring, swimming and adventure.
It was perfect!! I didn't even feel like I was wearing a swimsuit.
Believe it or not, this swim dress is actually a 2 piece, which makes using the bathroom so much easier.
Unfortunately, they no longer carry the print that I have, but there are a couple other prints that I think are pretty cute too.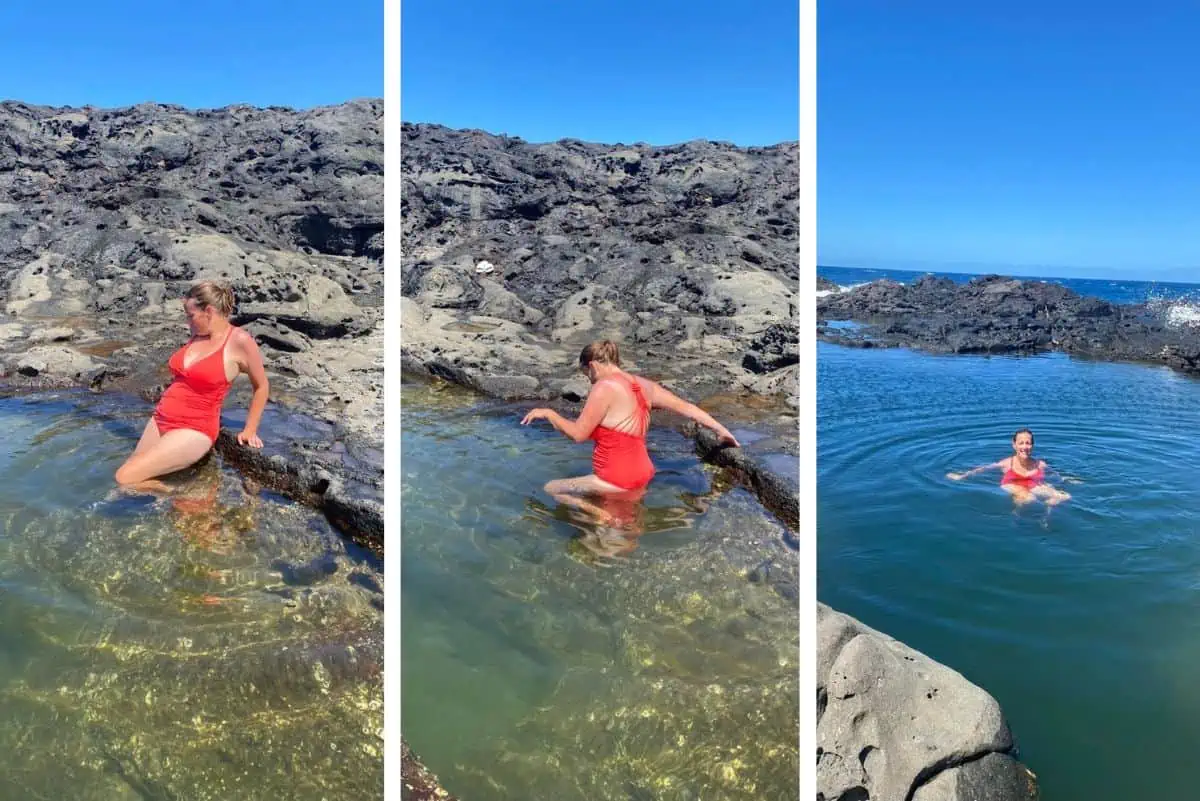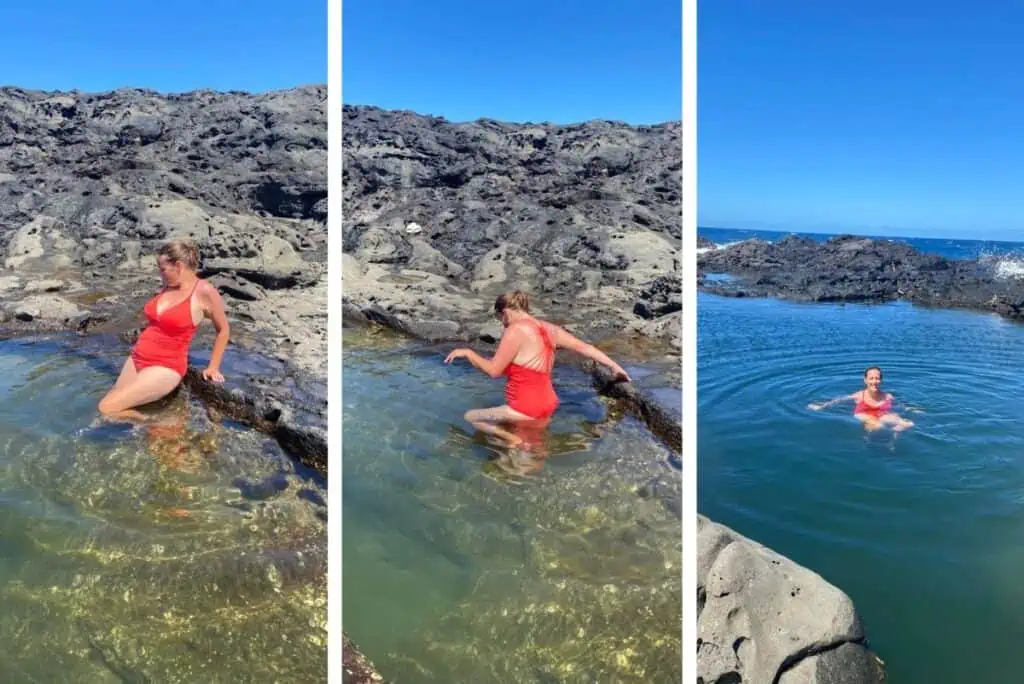 One Piece
The only one piece I wore the entire trip was also the swimsuit that offered the least amount of support.
Still, I just really loved the macrame detail on the back and thought it was so pretty.
Thankfully I wore it on our first full day, and although we did a ton of exploring, we didn't actually go in the ocean or have to deal with any waves.
We did go in the Olivine Pools, but there were no waves and the water was basically still.
I felt pretty comfortable wearing it with some pull on jean shorts and this UV resistant shirt while we spent the day exploring northwest Maui.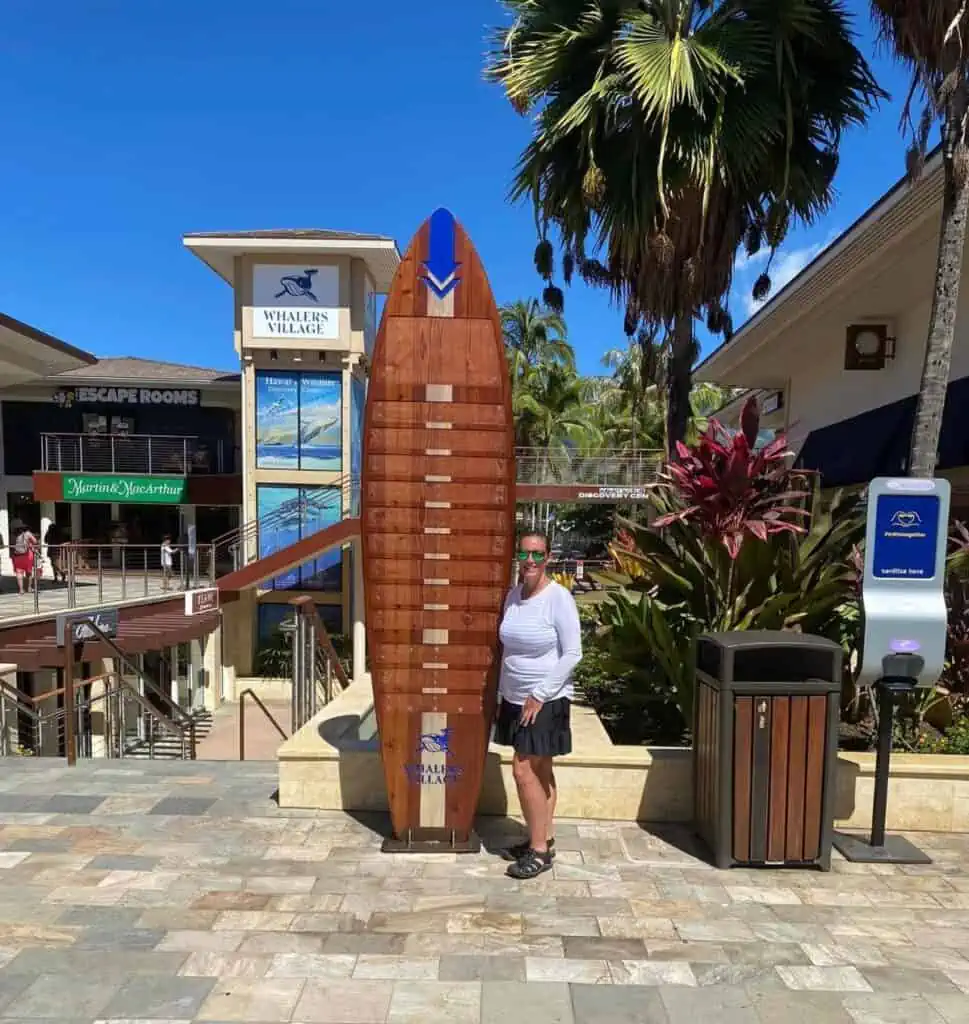 Sporty Swimsuit
The swimsuit listed in the number 5 spot offered me the most support and was perfect for the roughest beach days.
I wore it to Ka'anapali Beach and it was perfect for walking around the Whalers Village shopping area and swimming too.
Although this is not technically a swimsuit, I highly recommend it!
I wore it almost every single day at some point in the day. Just put it on over your swimsuit and throw on some cute sandals and you're ready to go!!
However I was pretty burnt on this day, so I stayed covered up whenever I was at the beach and wasn't actually in the water snorkling.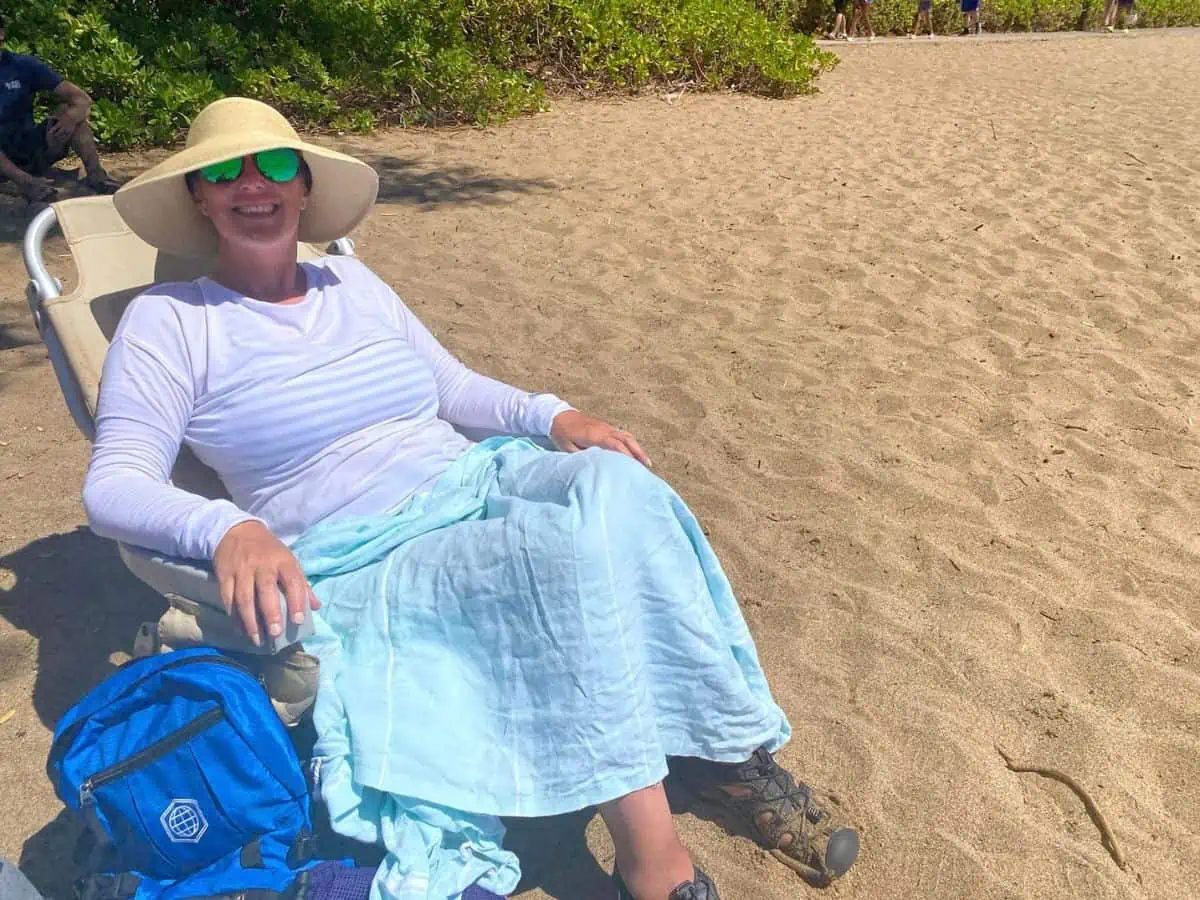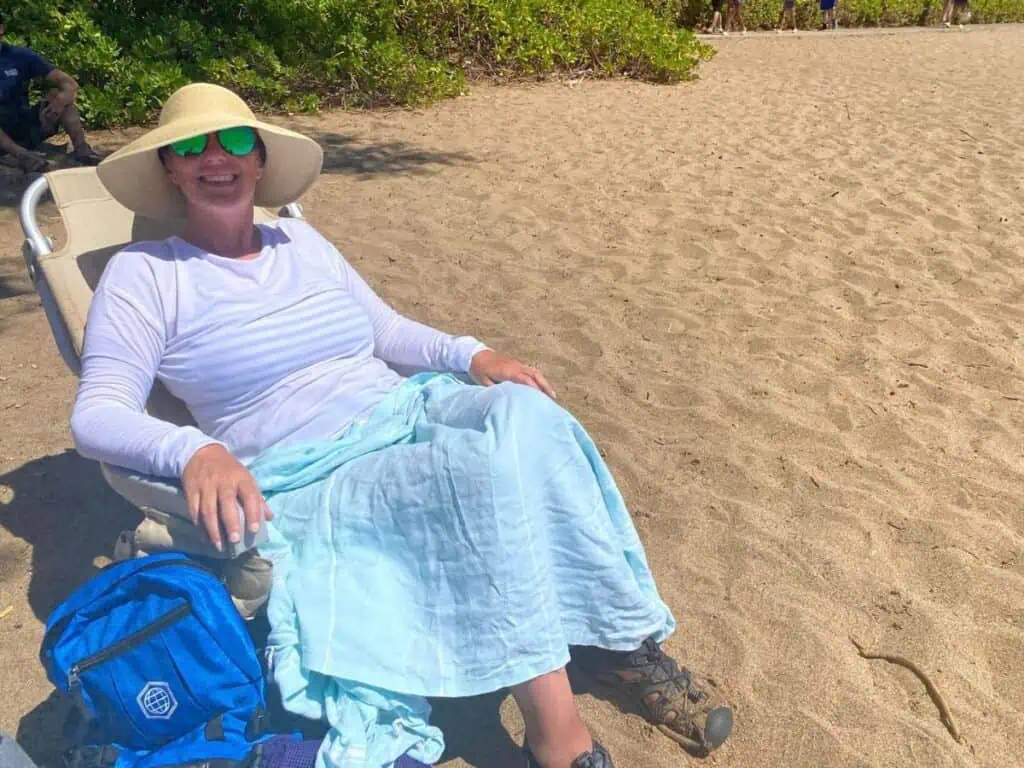 I chose to wear this swim top listed at the number 6 spot with the bottoms from the number 5 spot during our day trip over to another island called Lanai.
That place was magical!!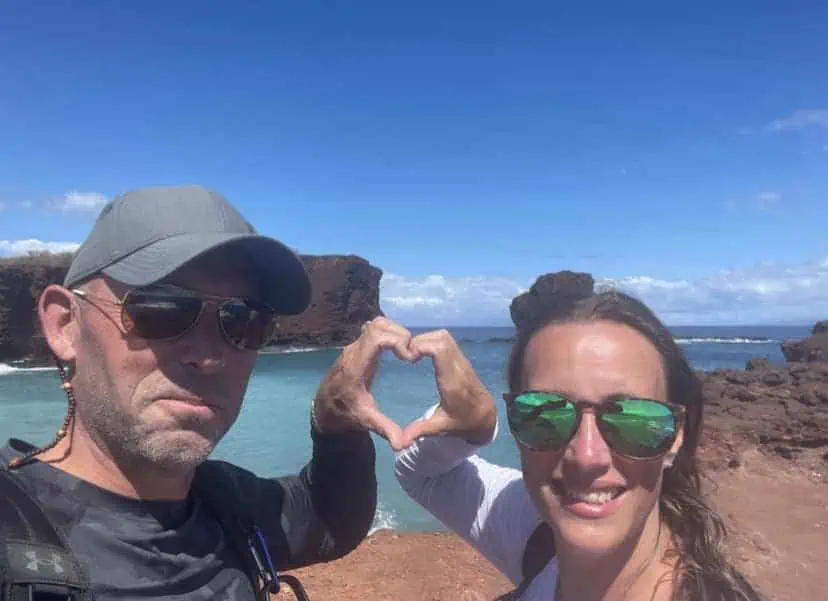 Lastly, these are the sandals that I wore everywhere.
They are very similar to the more expensive Keens that Rich got for this trip.
They are way less expensive, but what I really liked about them was they have a velcro strap that also goes around your heel that makes them so easy to get on and off and to adjust and to shake out the sand.
I hope this helps you decide which swimsuit will be perfect for you too!