This "Magic" Reindeer Food is such a fun activity to do with kids during the holiday season and would make a great edition to the 25 Days of Christmas Bucket List if you ask me.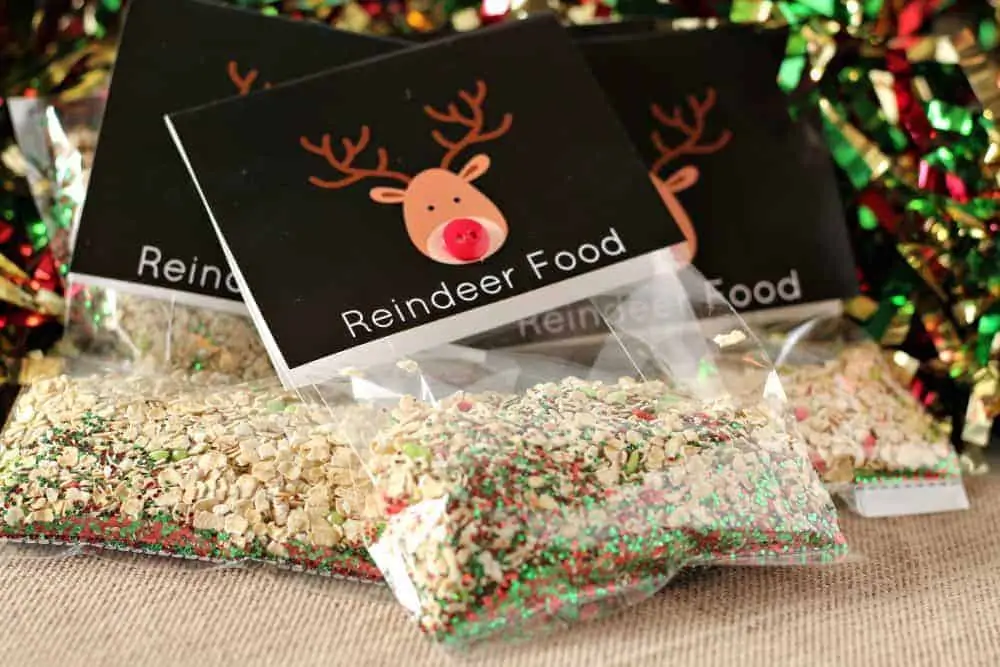 Using the printable Reindeer Food poem and some simple ingredients, you and your kids can whip up a batch of this sparkly reindeer food in no time!
It's fun to make several bags to share with friends this year too!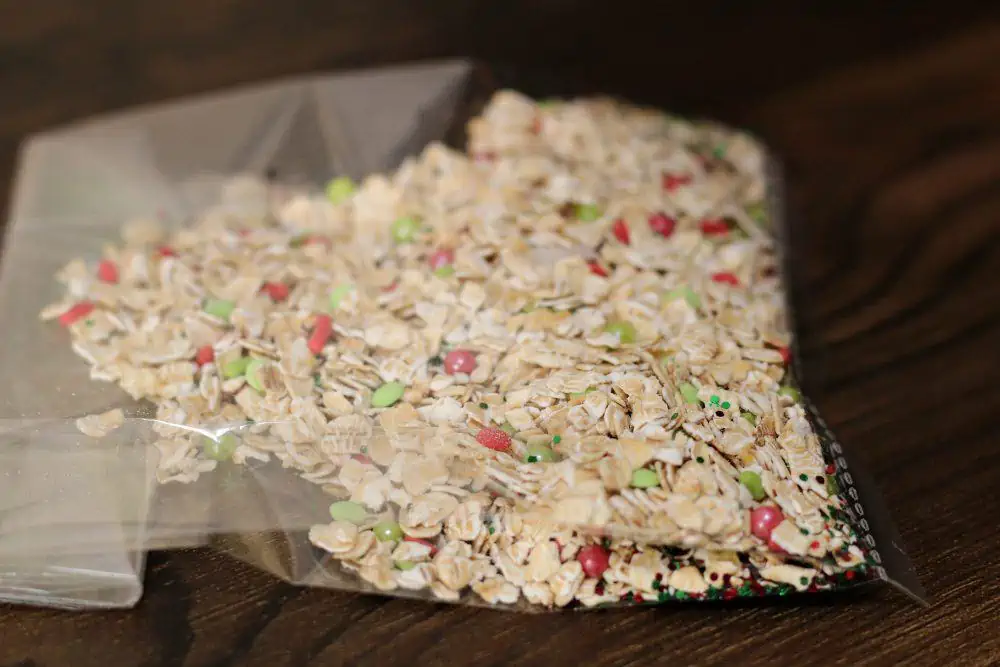 This mix is totally easy to make and only requires a few ingredients!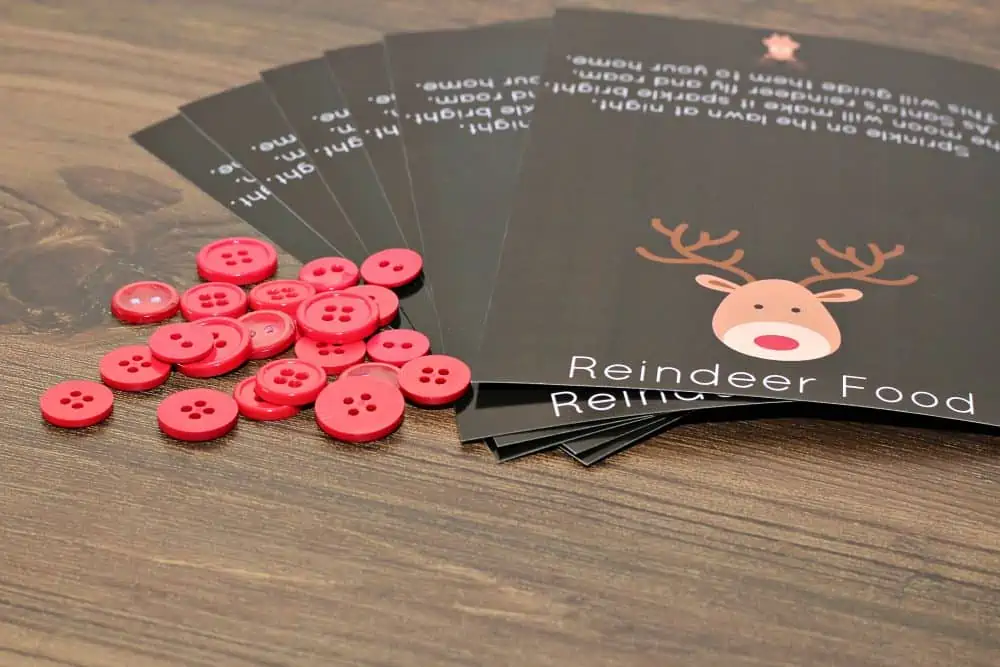 Reindeer Food Ingredients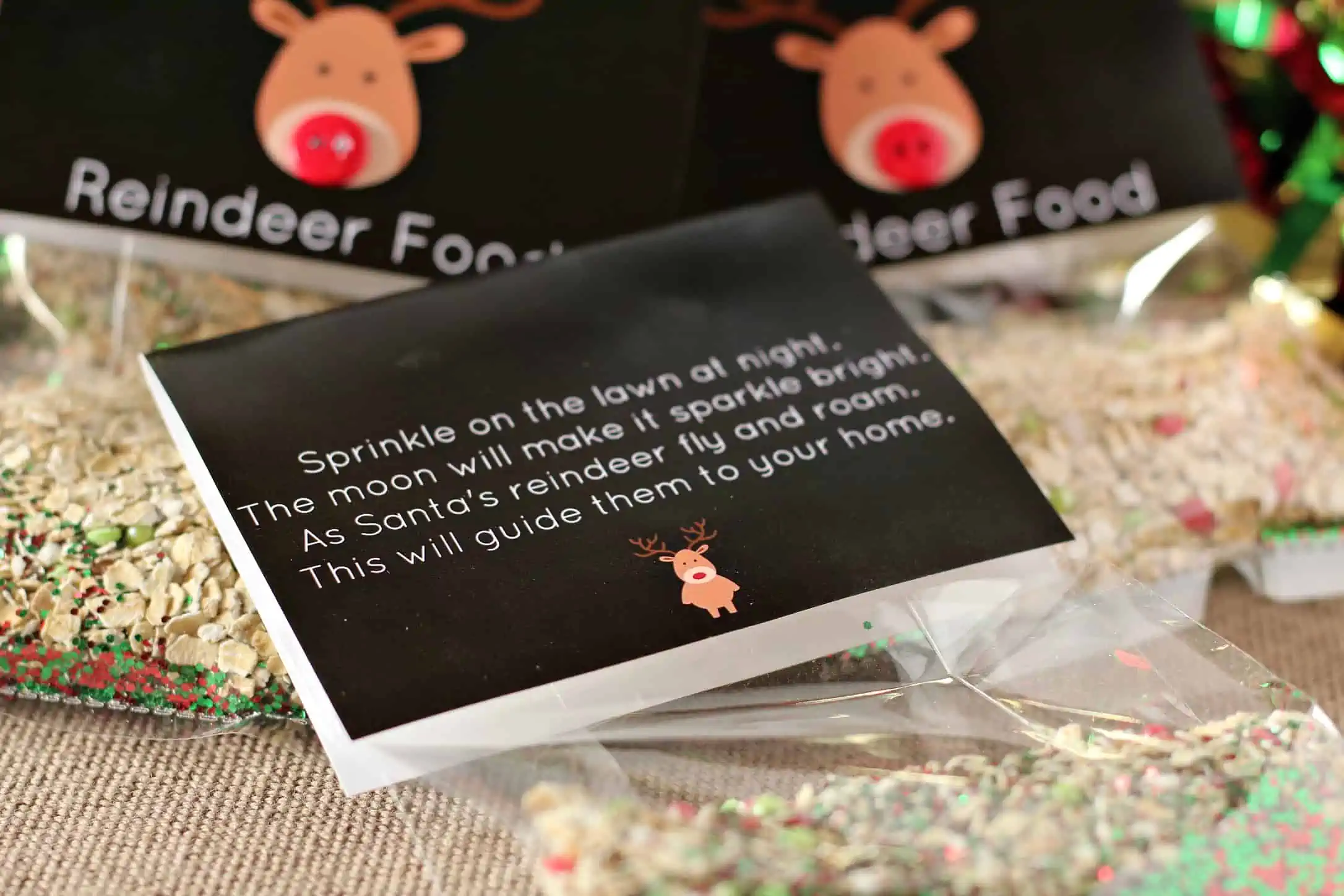 Reindeer Food Poem
Sprinkle on the lawn at night.
The moon will make it sparkle bright.
As Santa's reindeer fly and roam.
This will guide them to your home.

How to Make Reindeer Food
Get the Reindeer Food Poem here.
Print off as many as you need. Best if printed in 4×6.
In a large mixing bowl, mix your oats, sprinkles, and glitter.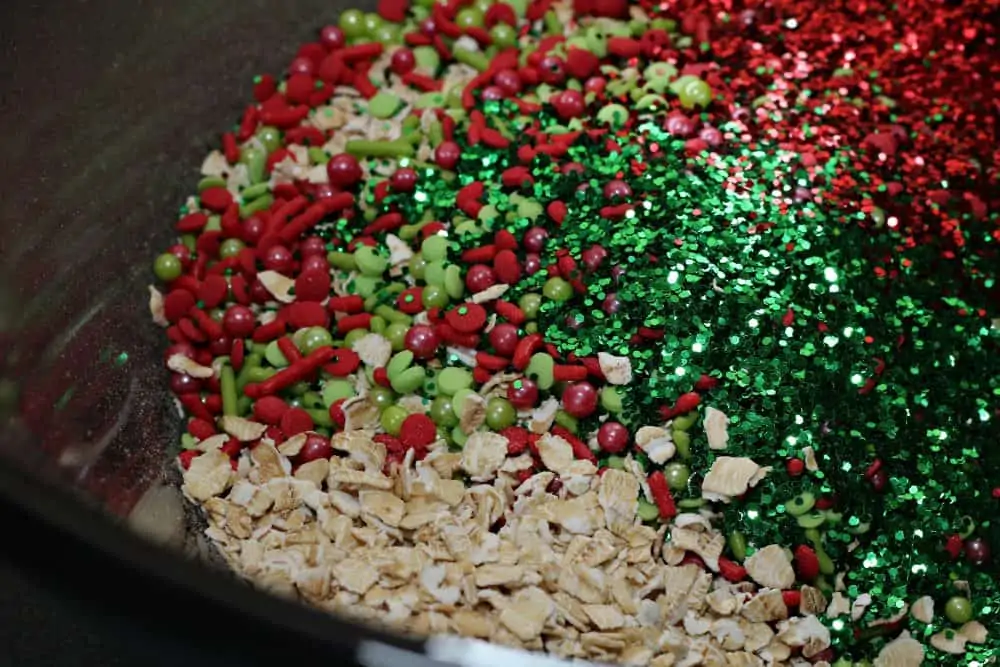 Put a scoop of the mixture into each bag.
Fold the top of the plastic bag down half way and tape it to secure.
Glue one red button on to the nose of the reindeer on each printable.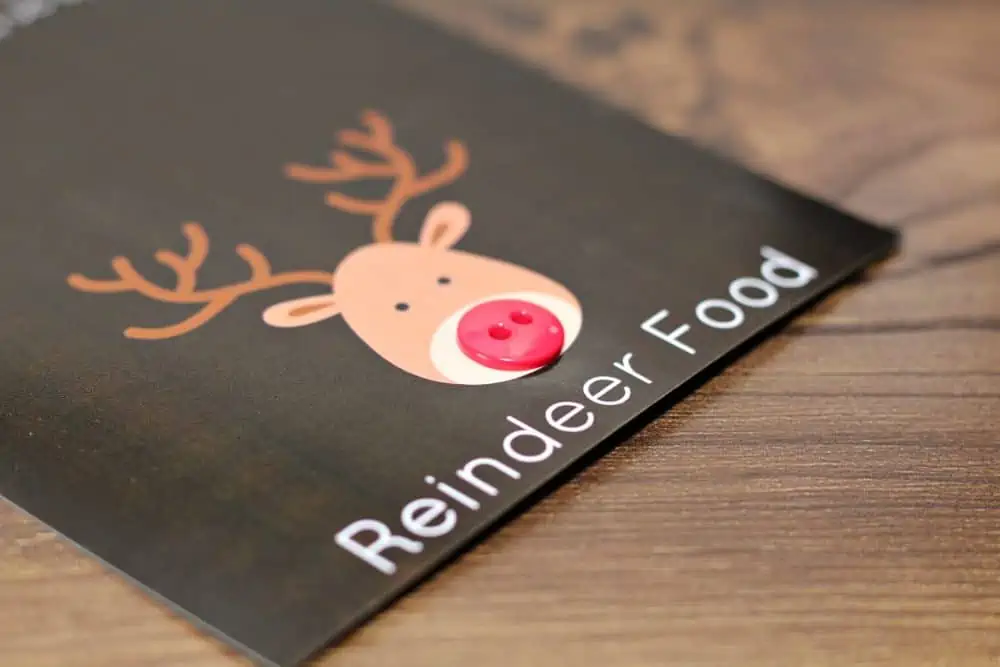 Flip your printable over and cover the backside with glue.
Lay the top of your bag down on the glue, about 1/2 up the printable.
Fold the printable in half, and press all sides down to secure.
Let glue dry completely.
Pass out treat bags and let the kiddos enjoy feeding the reindeer!