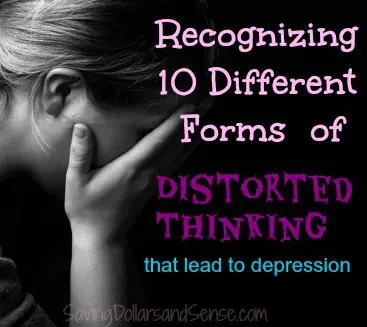 May I take a moment and get real transparent with you in this post today?
Beginning sometime last week, I struggled with a cloud of depression that slowly crept up on me and I quickly found that I just could not seem to just shake it.
There are a lot of things that I think might have contributed to the state I soon found myself in, and many of them were completely out of my control. But recognizing the cycle can be very helpful in knowing when to jump off the merry go round before it gets too fast to safely do so.
It happened to be that time of the month which meant my hormones were all out of whack, and I caught myself playing fairly close to the edge of The Pit of Compare several times.
I had many projects that needed to get completed and that meant many late nights working and early mornings rising which led to a state of exhaustion that only seemed to magnify the sadness that was left to fester inside.
I needed to take some time to recharge my emotional fuel tank, but I ignored the signs and just kept going until it was unavoidable any longer.
I was stuck.
What had started off as legitimate sadness over the things happening around me had become a pit of depression and hopelessness.
Sometimes it is hard to notice when you are slipping into the pit, but there are signs if you know how to look for them.
I am happy to say that I have found my way out of the pit I stumbled into, but it wasn't enough to just find my way out. I still had this heavy feeling on my heart, and whenever I get that feeling I know there is only one way for me to release it.
I needed to share what I was feeling with you here along with the things I used to get through the depression that had threatened to engulf me. It is my hope that even one person will read this and find what they need to get through it as well.
I heard it said once that the only way out of something is to go through it, and now that I am on the other side I pray that I can shine the light so you can find your way through it just a little easier too.
The first thing I needed to do was revisit the distorted forms of thinking that I learned years ago from my very close friend and mentor, Janine.
All-or-nothing thinking – You look at things in absolute, black-and-white categories.
Overgeneralization – You view a negative event as a never-ending pattern of defeat.
Mental filter – You dwell on the negatives and ignore the positives.
Discounting the positives – You insist that your accomplishments or positive qualities don't really count.
Jumping to conclusions – You conclude things are bad without any definite evidence. These include mind-reading (assuming that people are reacting negatively to you) and fortune-telling (predicting that things will turn out badly).
Magnification or minimization – You blow things way out of proportion or you shrink their importance.
Emotional reasoning – You reason from how you feel: "I feel like an idiot, so I must be one."
"Should" statements – You criticize yourself or other people with "shoulds," "shouldn'ts," "musts," "oughts," and "have-tos."
Labeling – Instead of saying, "I made a mistake," you tell yourself, "I'm a jerk" or "I'm a loser."
Blame – You blame yourself for something you weren't entirely responsible for, or you blame other people and overlook ways that you contributed to a problem.
List borrowed from Beyond Blue!
I spent an entire day just sorting out my thoughts. I was looking for which ones were real and which ones were distorted thoughts that the enemy has planned for evil to keep me trapped in my sadness and hopelessness.
It helps when I can logically take a look at things even if it doesn't take away the sadness right away because I have learned that I cannot trust all of my feelings all of the time.
Now I want to say that I do realize that there are times when medication is necessary, and I am not at all trying to discount real clinical depression.
But for myself, most of the time it is simply sadness that has gotten out of control and latched onto areas in my life where it does not belong. this is why it is good for me to take time to sort through my thoughts and logically decide which ones are real and which ones are distorted.
Ways to break free from the sadness:
Pray. Because honestly, it is the first thing I always do in any situation, especially those that seem hopeless. You know King David, a man after God's own heart, spent many verses in the Psalms being pretty real and honest with his depression. And God always saw him through it, and he wants to do the same for us too!
Reach out to someone you trust and share honestly how you are feeling. Just talking about how you are feeling and bringing the darkness into the light can release a lot of what tries to hold you in your pit. Fear and shame over what others will think if they knew how you felt or thought can be powerful when left unchecked.
Make sure you are taking care of yourself with enough sleep, exercise, healthy food, and proper hygiene. Getting ready each day from head to toe and spending some time outside can be very beneficial to your overall well being.
Limit the activities that cause undue stress. Obviously there are things you cannot limit, but all of the extras need to go when you are trying to come out of the fog. Learning to say no is a HUGE tool that we all need to practice using more!
Find activities that you love to do and help you relax. Maybe try taking a walk, reading a book, take a hot bath, listen to music, or watching a movie. Mine happens to be writing and gardening!
I hope you will find some of the tips in this post helpful, and I would love to hear your comments and which techniques you use to get through the cloud of sadness.
When you have tried to do all you can on your own, it might be time to reach out for professional help. You can find out more about that here.
Psalm 42:5
The Message (MSG)
5 Why are you down in the dumps, dear soul?
Why are you crying the blues?
Fix my eyes on God—
soon I'll be praising again.
He puts a smile on my face.
He's my God.