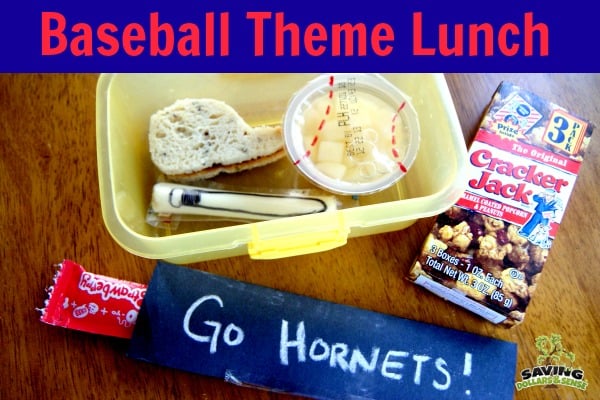 Whether your little one is a super fan for a professional team or plays baseball, softball or t-ball themselves this baseball themed lunch is sure to knock one out of the park for all-star mom.
My sharpie is my favorite lunchbox tool because there is so much you can do with it.
I used mine to make a baseball on a fruit cup, and a bat on a stick cheese.
I made a sleeve to slide his tube yogurt in from construction paper, and cheered on his team with chalk.
I am pretty sure it's some kind of law to have cracker jacks in anything baseball themed so I made sure to include those.
Check out these other Back to School Lunch Ideas!