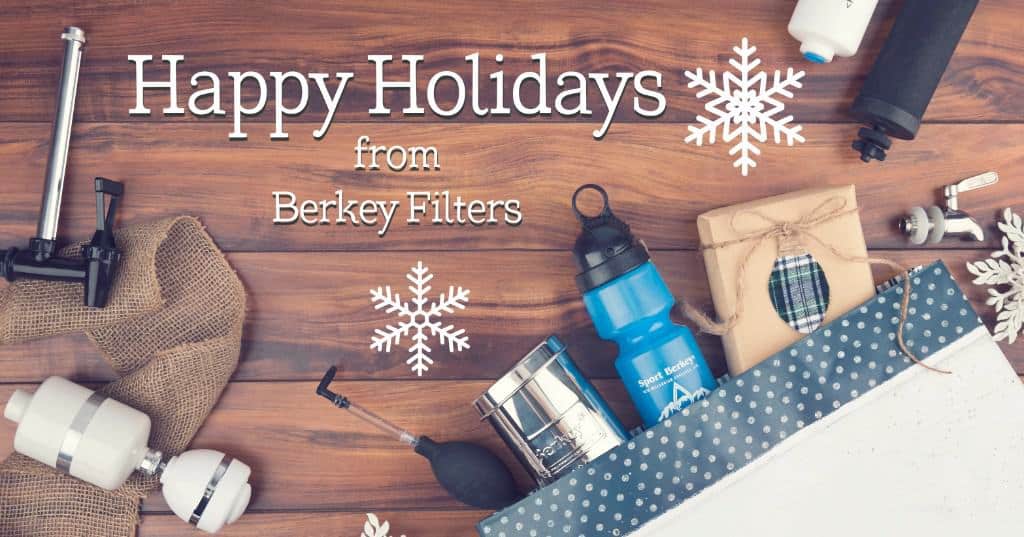 There is an AWESOME Berkey Black Friday Sale happening today that I have to tell you about!
I have been dreaming of owning my own Berkey Water Filtration System for a very long time.
I just got mine and cannot wait to get it up and running! Stay tuned for a review from me soon!!
Rich and I were talking the other day about how much money we have spent on filtered water ever since we moved into our new house. We moved from the city to an area that has well water that is so full of iron that it stains everything yellow if it weren't for our water softener.
But the softener doesn't help with filtration, so we have been buying those big water jugs and using a water cooler for almost ten years.
It costs around $13 for two big jugs and we need about 2 – 4 jugs a week. When we did the math, it came out to around $10,000!!!
The Berkey is a steal when you consider how much we've already spent just for clean water.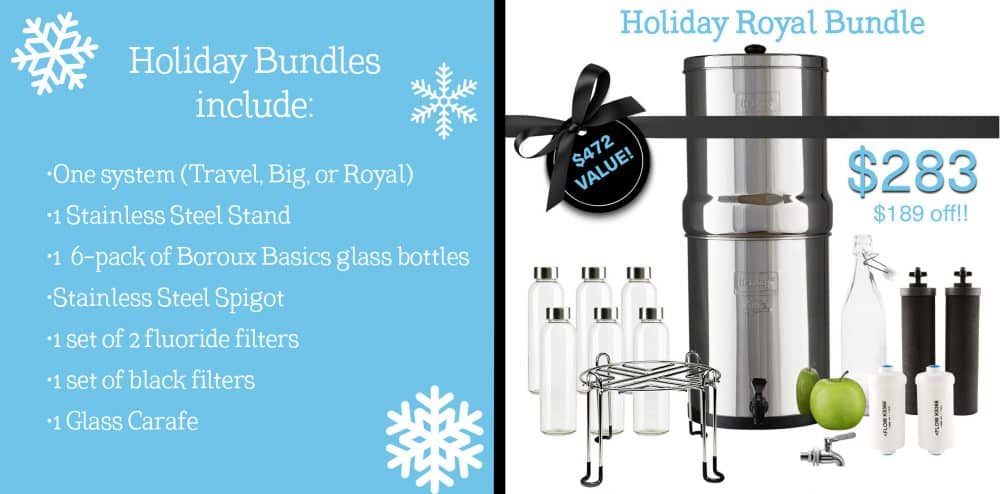 Here are a couple more Berkey Black Friday Deals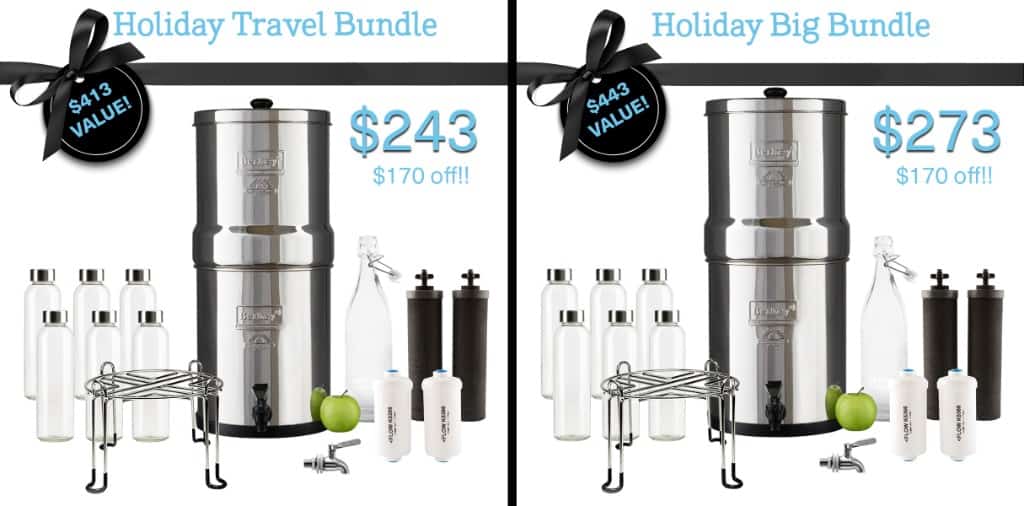 Just choose the Berkey Black Friday deal that fits your family's needs and budget and start saving on the cost of filtered water today!