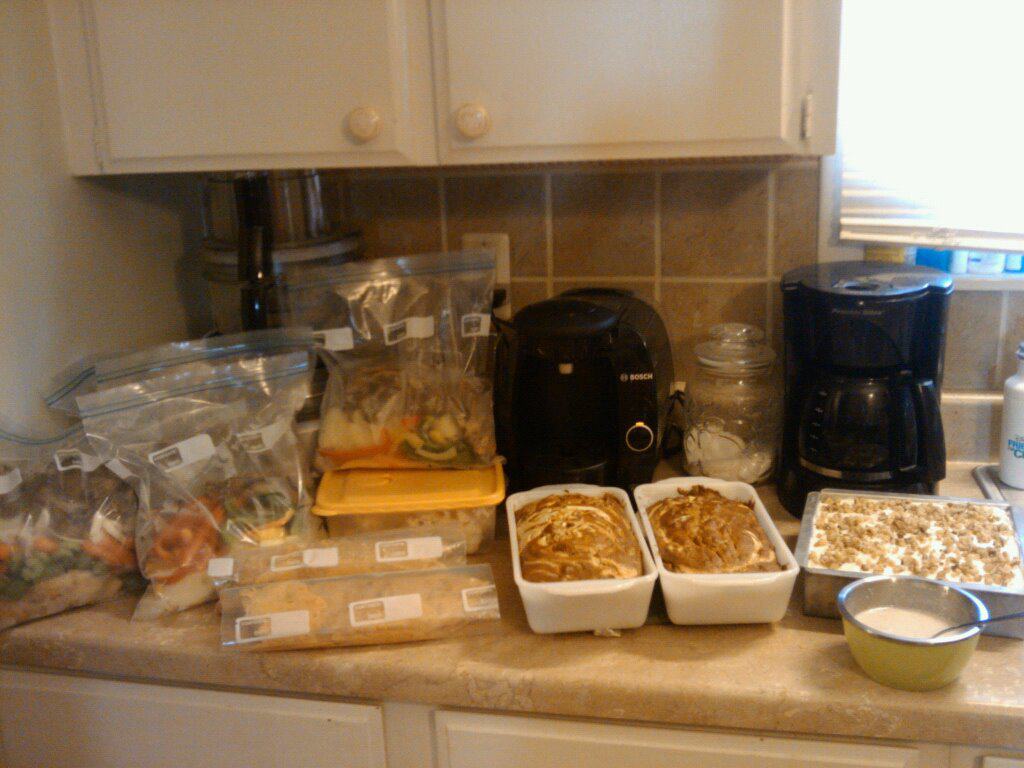 The other day (after weeks of failing domestically) I decided that I need to take control of what had become an out of control situation!
Living between two houses (one without a stove) has proven to be quite challenging for me. And I have to admit that I was doing a poor job of holding it all together.
Each week I would sit down and plan out my meals, but for one reason or another I never seemed to get around to making them.
My laundry pile was beginning to include those clothes that you only wear when everything else is dirty.
My house was a disaster!
Don't get me wrong we were doing all we could to keep up. But everyone has a busy schedule these days that keeps us away from this house so often that by the time we do get here all we can do is sleep.
One thing that I have learned is that when my house is a mess it begins to trickle over into other areas of my life. So, I made the choice to take 2 days off from anything other than home related!
I got caught up on laundry. I cleaned my house (almost completely). And I made sure we had enough meals for the next couple weeks!
I am going to share what I did, what worked and what didn't.
It took me about 6 hours to prepare 3 Beef Stew Crock Pot meals, 2 Pepper Steak Crock Pot Meals, 3 batches of Loaded Baked Potato Soup, 1 batch of Loaded Baked Potato Salad, 1 Batch of Parsley Baked Potatoes, 2 Batches of Chicken Mexican Crock Pot Bake, 2 Loaves of Pumpkin Cream Cheese Bread, 1 batch of Pumpkin Spice Cake.
I started my day by cleaning and cutting up potatoes, carrots, celery, onions, green onions, and peppers.
Then I bagged up some potatoes, carrots, celery, cubed beef, and onions into three meal sized portions. Then I did the same with beef strips, onion, and peppers.
I will still need to add a jar of tomatoes and make mashed potatoes to complete this meal.
Pepper Steak Recipe
I buy the cheapest steak at the grocery store for this. Usually you can find a good size package in the markdown section for a couple dollars.
Cut up onions and green peppers. Sometimes I add in some other color peppers for the color. Add the steak, peppers, and onions to a pan. Add a can of tomatoes. It doesn't matter which kind. Let cook on low for about 6 hours. Serve with mashed potatoes and dinner rolls. YUM!
I used the following recipes as a guide:
Chicken Taco Bake– I mixed up all the ingredients, and added in about 1/3 cup of sour cream that I had left over after making the potato soup & salad. I didn't add in any chicken because all of mine was already frozen. So when I am ready to add this to the Crock Pot I will also have to add in the chicken.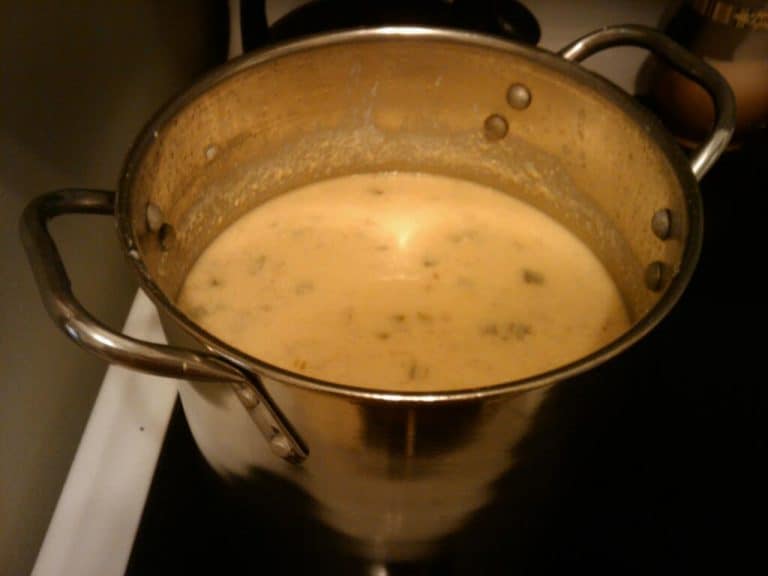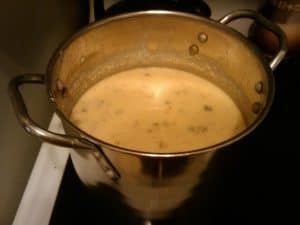 Loaded Baked Potato Salad – I followed this recipe to the letter. My husband believes it should have more bacon!
Loaded Baked Potato Soup – I followed this recipe completely. And I have to say it was delicious, even though it didn't look very appealing.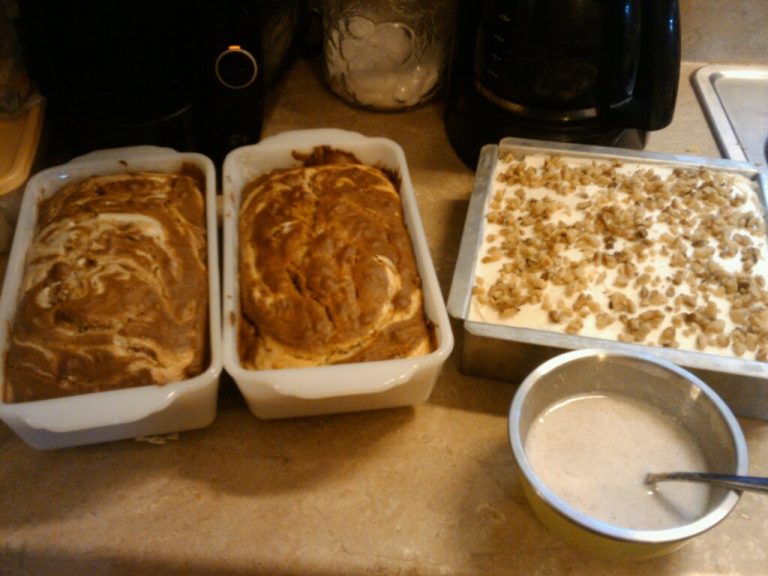 Pumpkin Cream Cheese Bread – This recipe makes 2 loaves of bread.The only thing I change was I used skim milk instead of half & half because it is what I had on hand. Everyone in my family is begging me to make this again! We finished off both loaves in 2 days. It is sooo good!
Pumpkin Spice Cake was made from a Betty Crocker mix, and the least liked thing I made. In fact it's been a couple days and more than half the cake still sits on my kitchen counter.
I have to say this was a huge success for me! I am planning to do this more often. Maybe not on such a large scale, but I'm definitely going to make double or triple batches anytime I do make dinner so I can put the extra batches in the freezer for days I don't have time to prepare dinner.
Leave me a comment below if you would you be interested in joining me the next time I plan to do this?
Here are a couple of resources I found to make batch cooking easier:
Don't Panic – Dinner's in the Freezer
Once-A-Month Cooking Family Favorites: More Great Recipes That Save You Time and Money from the Inventors of the Ultimate Do-Ahead Dinnertime Method
Make-Ahead Meals Made Healthy: Exceptionally Delicious and Nutritious Freezer-Friendly Recipes You Can Prepare in Advance and Enjoy at a Moment's Notice