Below you'll find the Best Kitchen Gadgets for cooks of all levels.
Whether you're a professional chef or just like to cook at home, you know that having the right kitchen tools can make all the difference.
And if you're looking for some new gadgets to add to your collection, we've got just the list for you.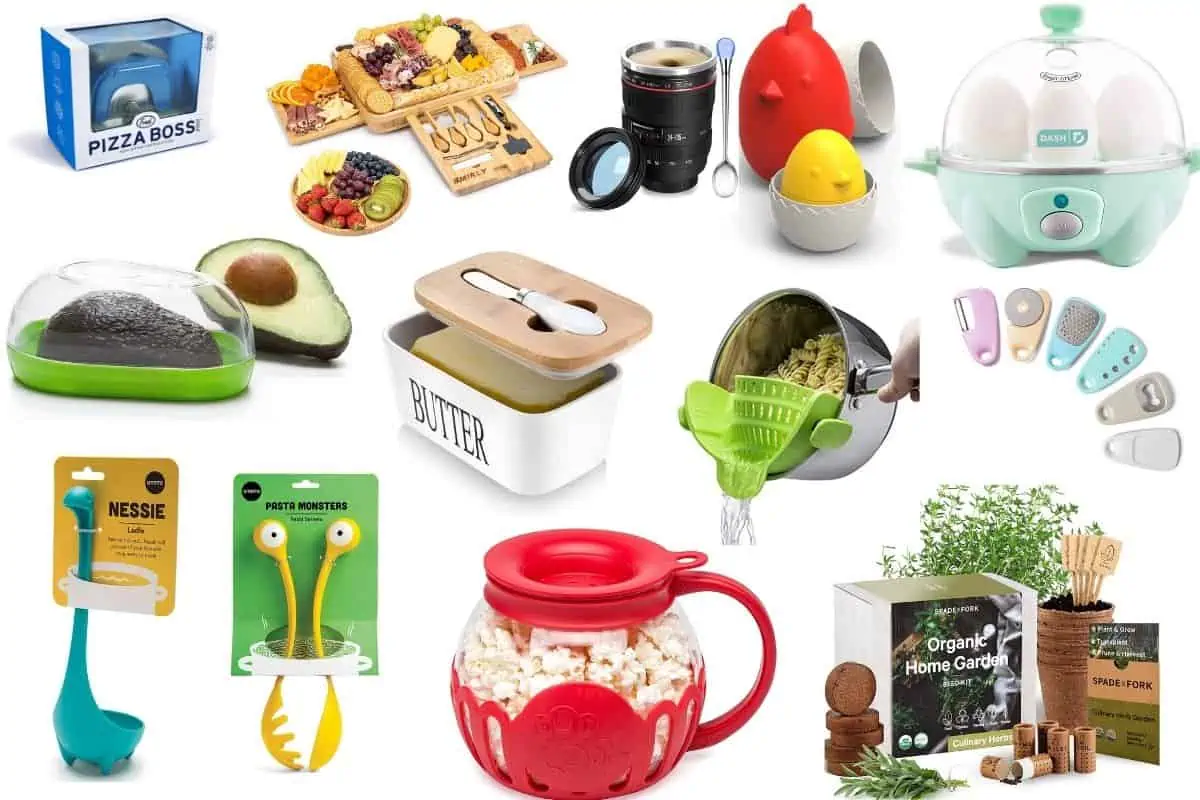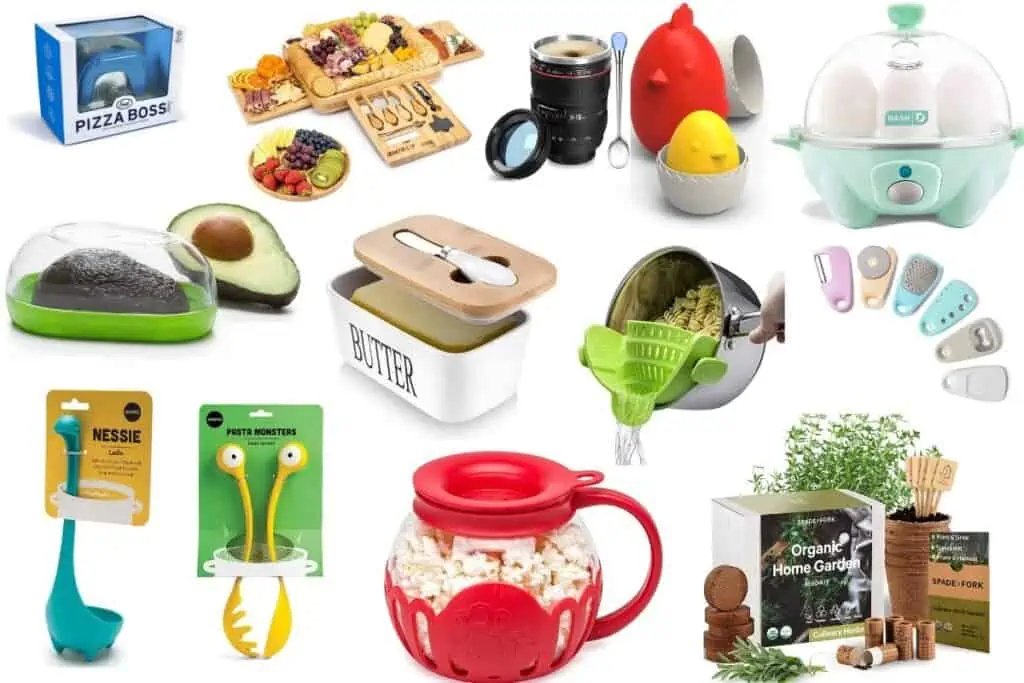 Best Kitchen Gadgets for 2022
We've gathered some of the best new kitchen gadgets that have hit the market recently, and we think you'll love them all.
Whether you're looking for some new goodies for yourself or a gift for your favorite chef, you're bound to find something that catches your eye.
Read on to discover all of the amazing new kitchen gadgets that are out there waiting for you!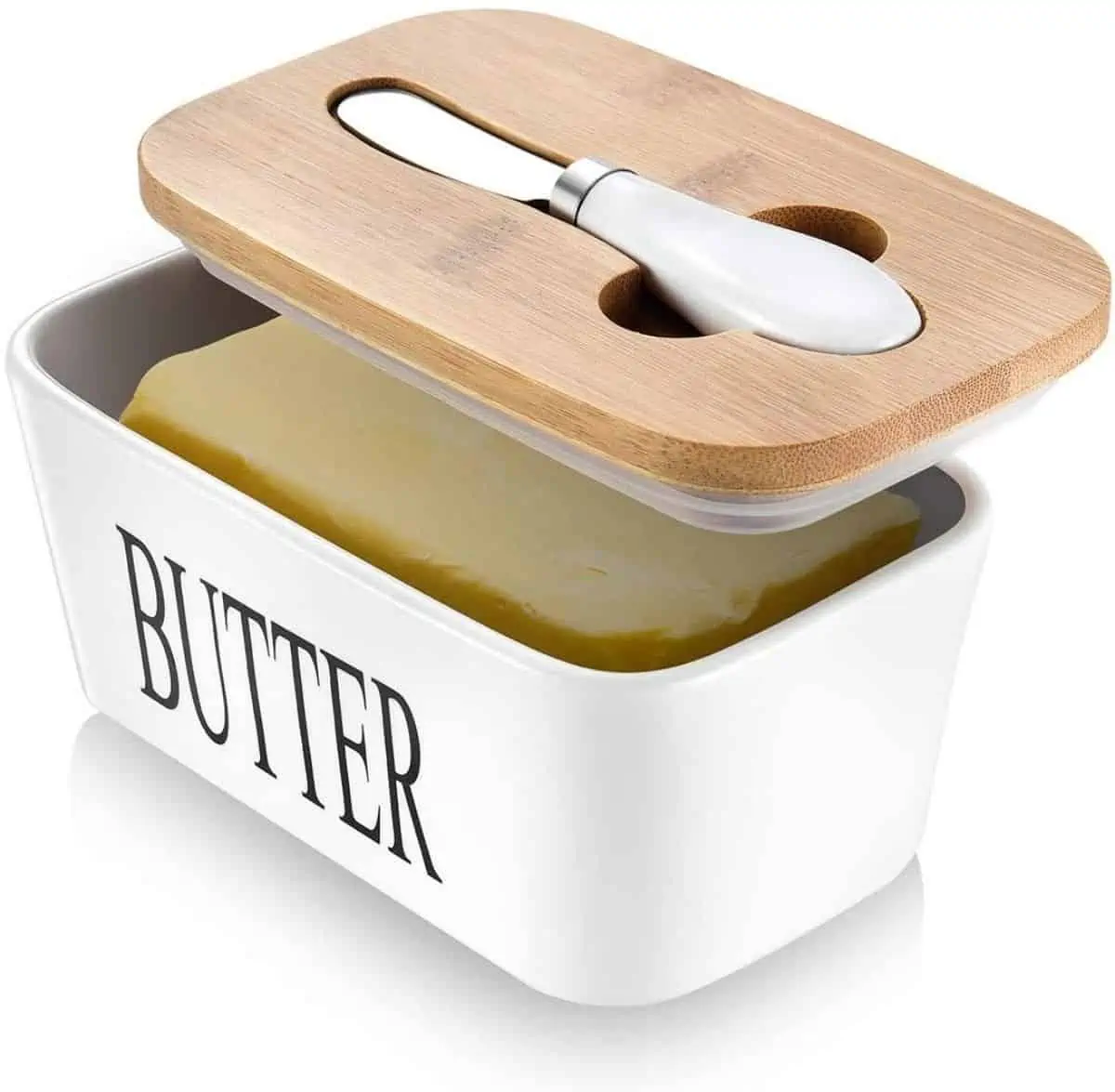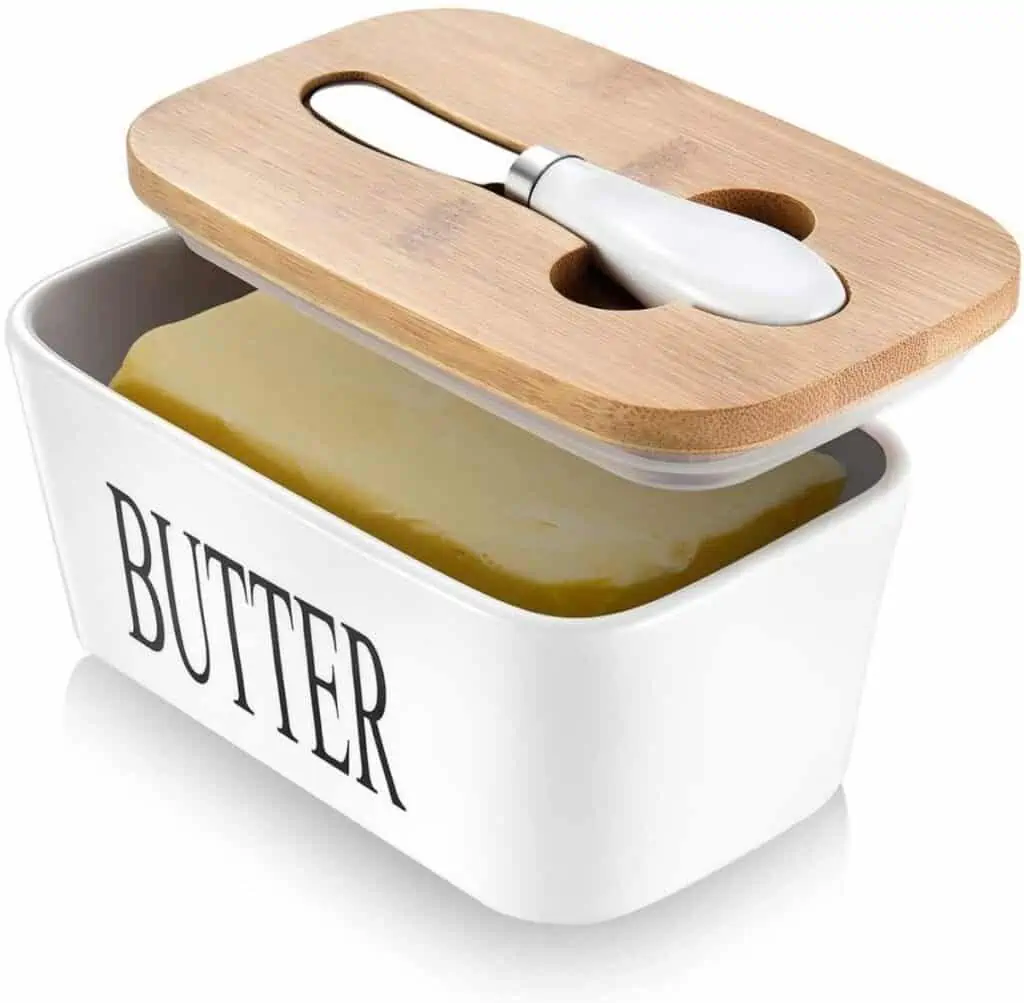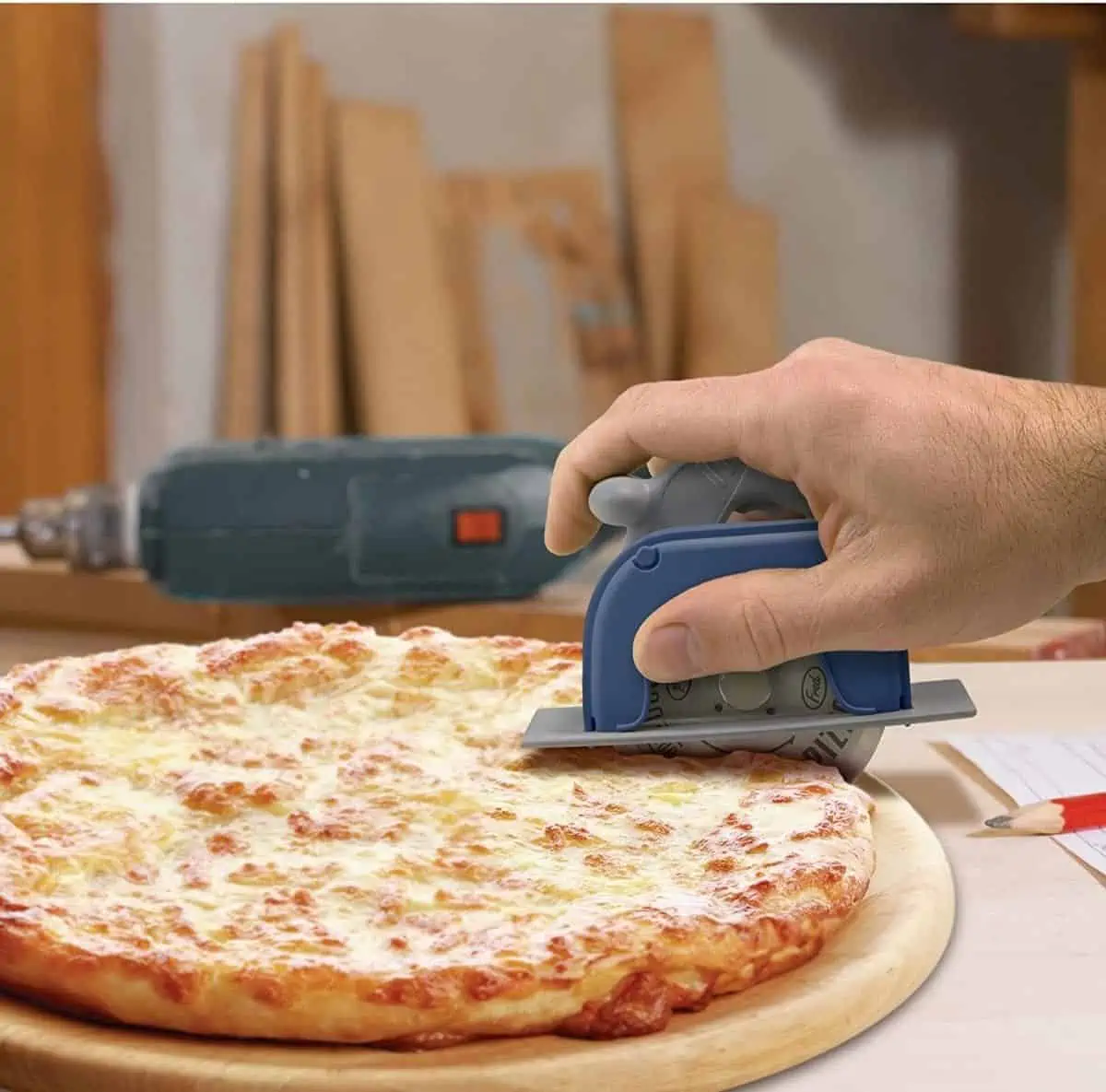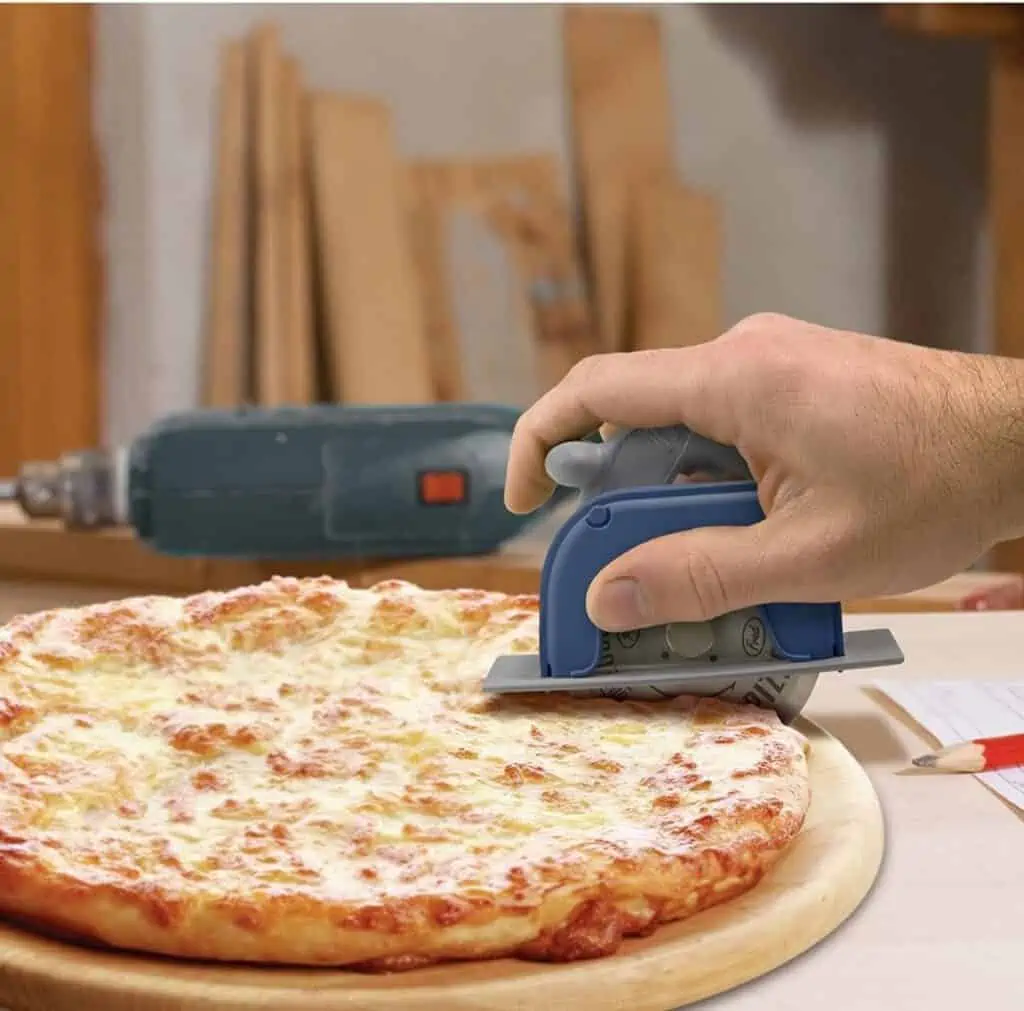 Circular Saw Pizza Wheel
The Pizza Boss 3000 is a uniquely designed pizza cutter that looks just like a circular saw.
It'll cut through pizza like a boss no matter what toppings you have on it. It's also easy to clean because the blade is removable.
It's a perfect upgrade from a regular old pizza cutter.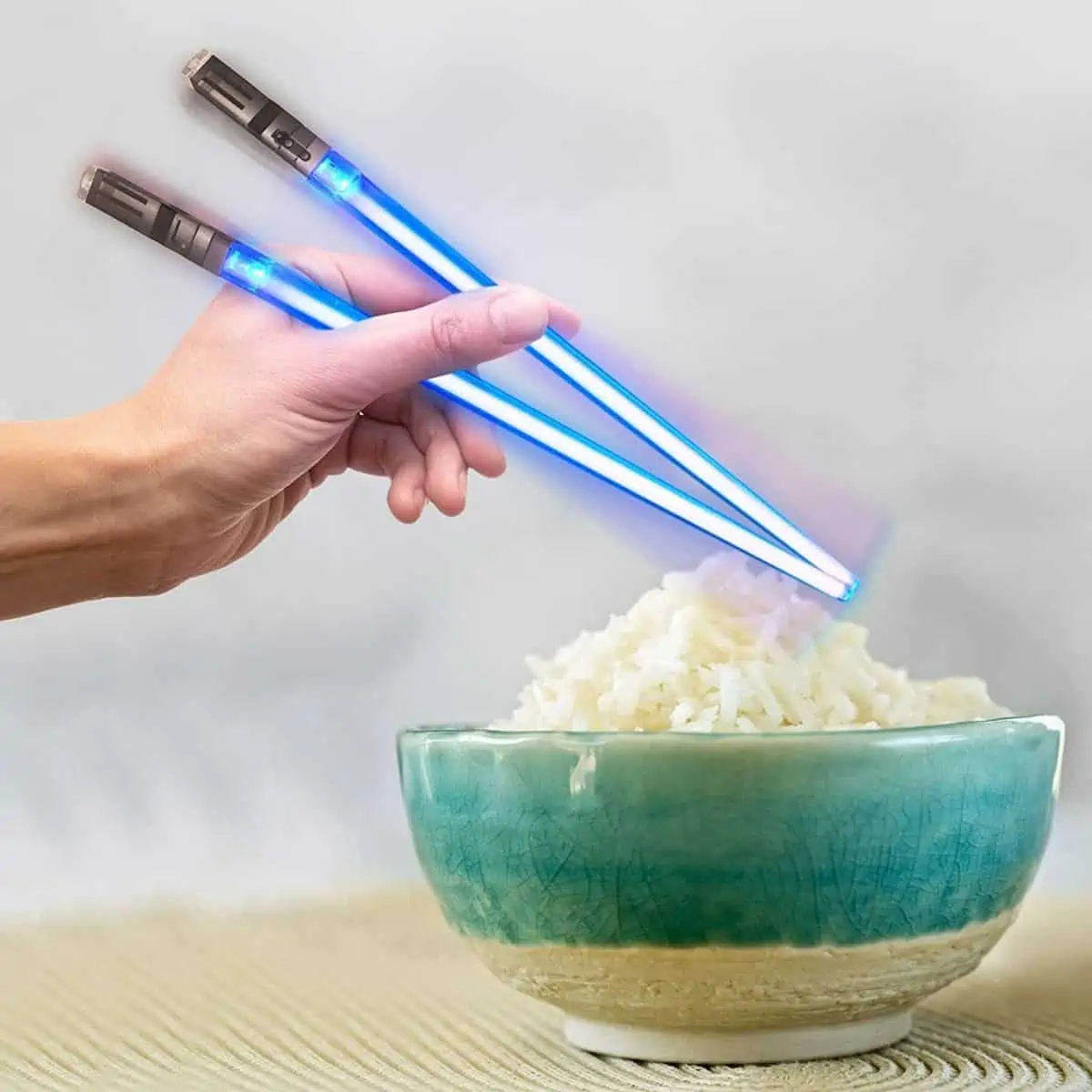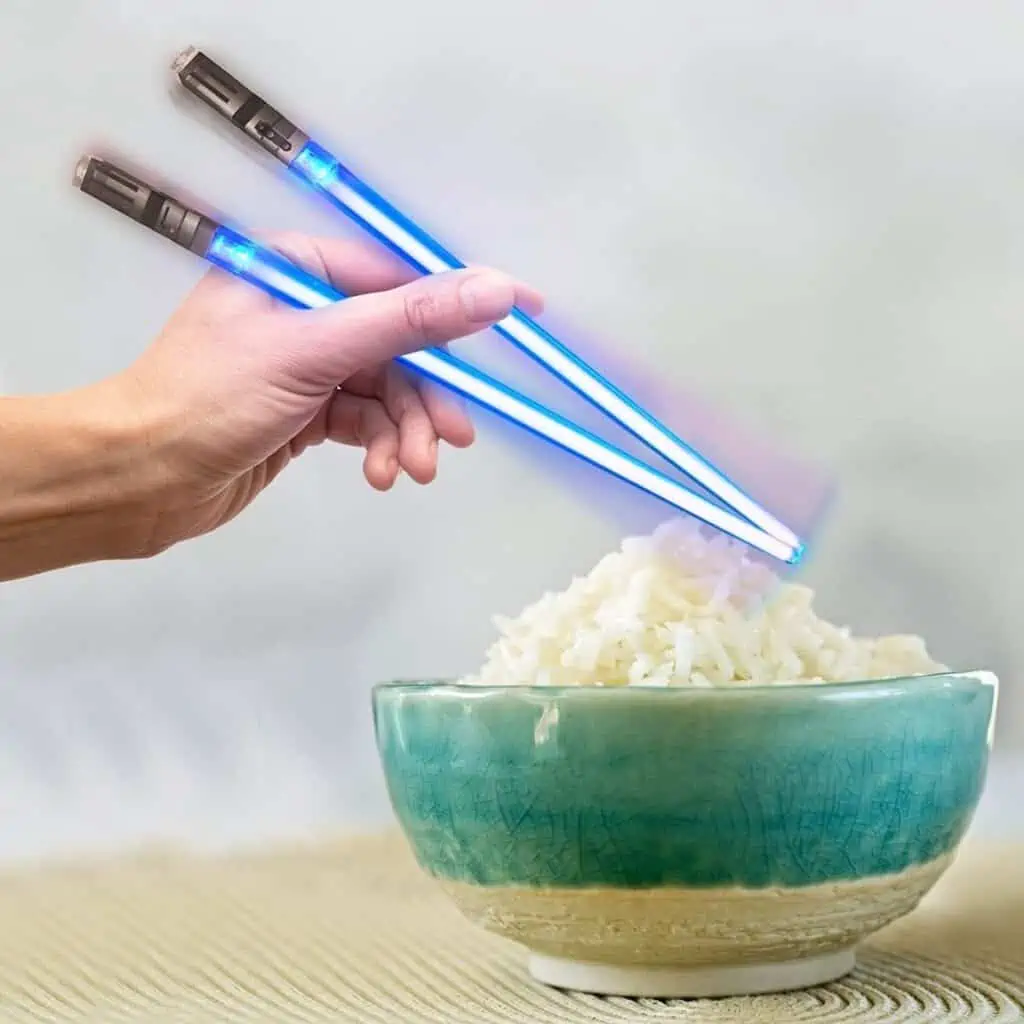 Light-Up Lightsaber Chopsticks
Love Star Wars? These chopsticks will delight you!
They look just like lightsabers from the movies and even light up. They come in several different colors and have a replaceable battery so you can enjoy them for a long time.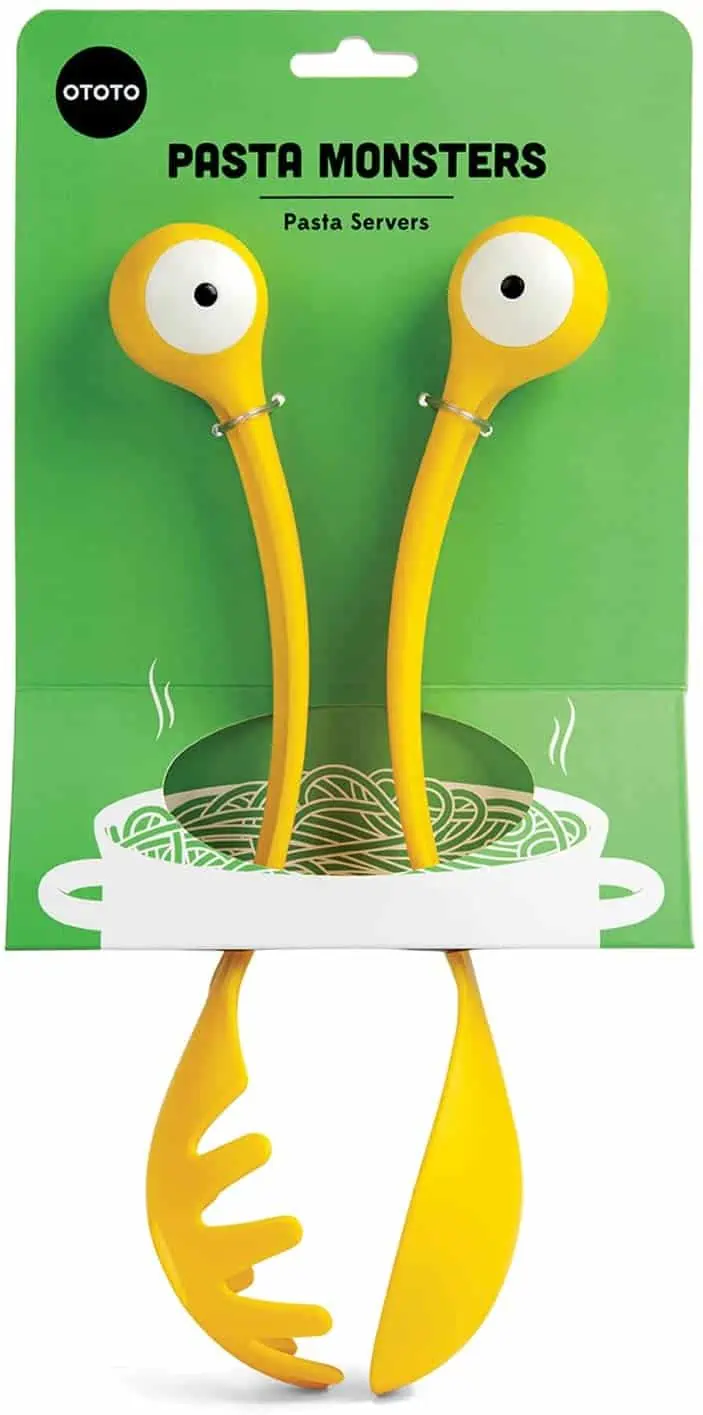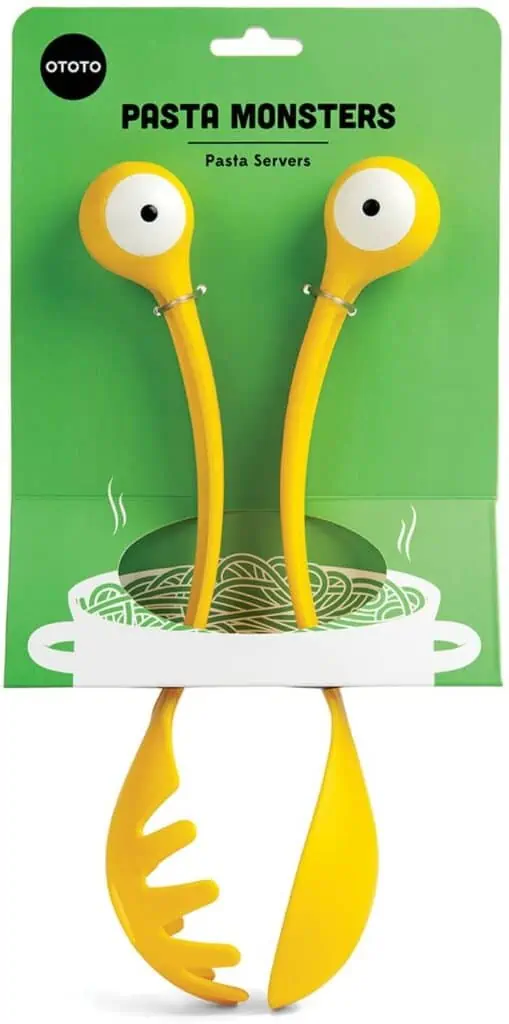 OTOTO Pasta Monsters
This set of pasta and salad servers looks like a loveable monster – it's so much fun! Made from highly durable materials, it's dishwasher safe and will last for years to come.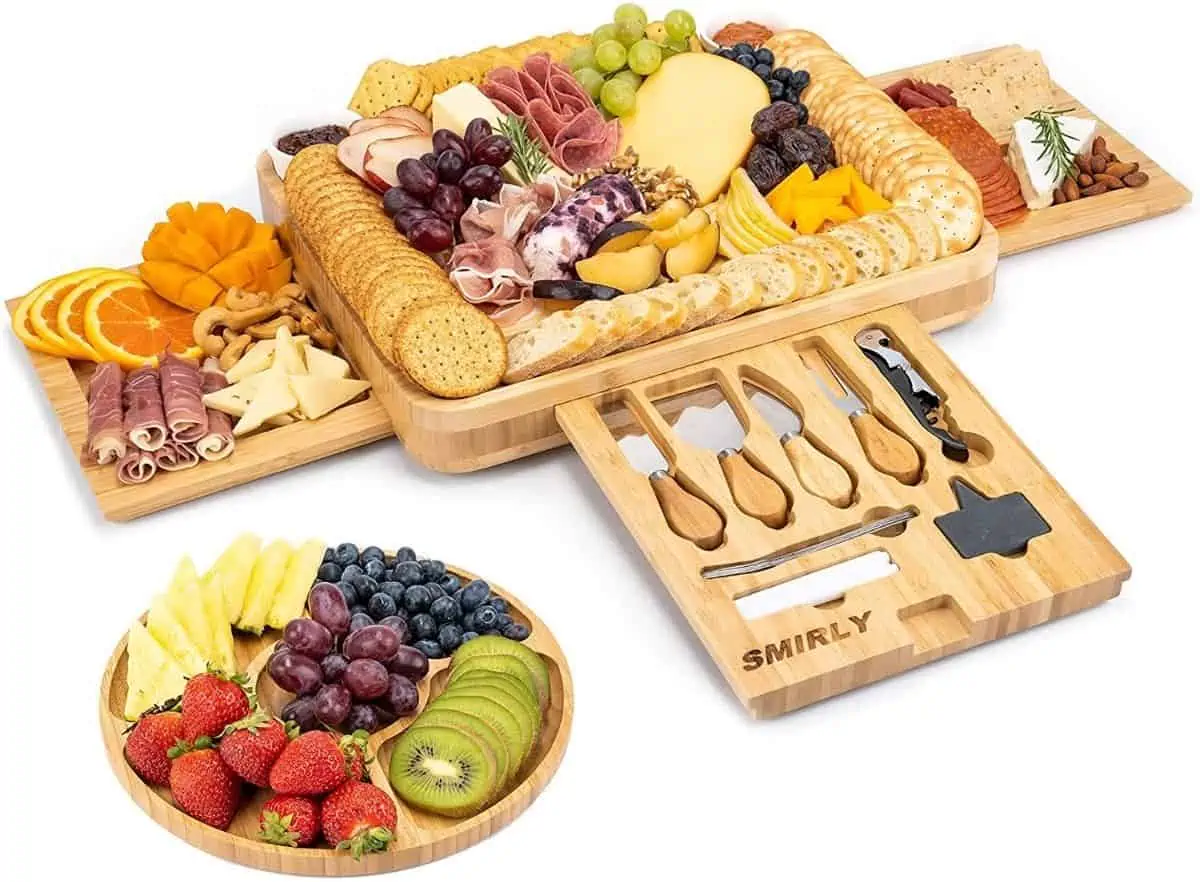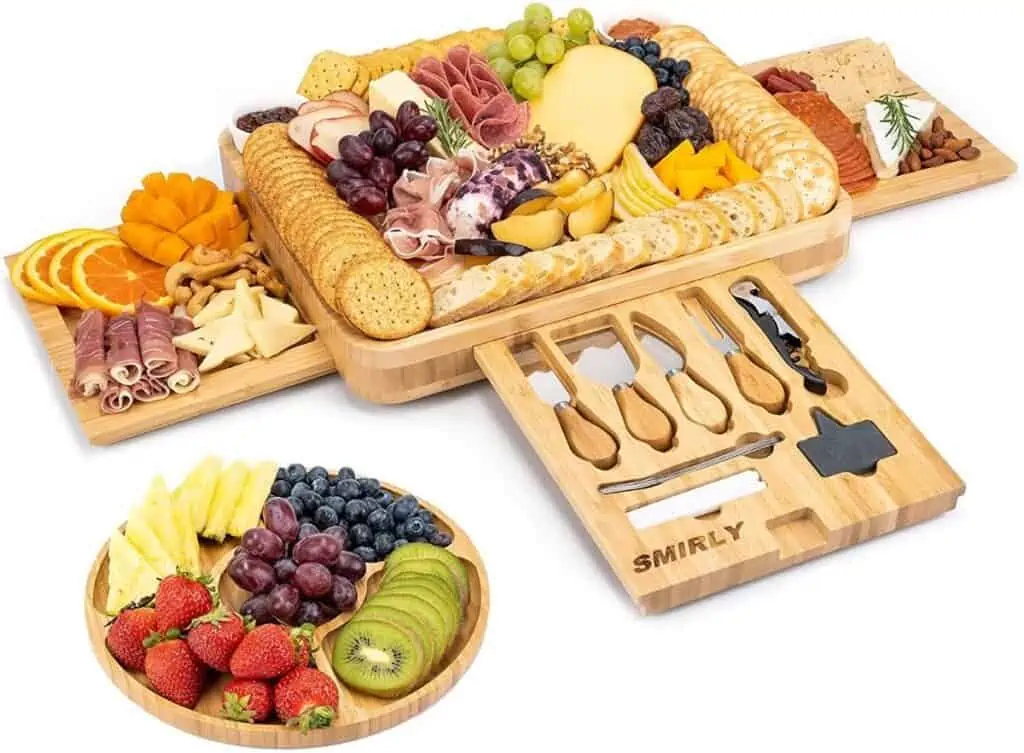 Simply Bamboo Cheese Board and Knife Set
If you're a fan of charcuterie boards, this set is for you.
The set folds out so there's trays for everything you could possibly want, including meat, cheese, crackers, fruit, nuts, dips, and more.
There's also a set of utensils for picking up items and spreading dips and sauces. It's a lovely item for entertaining.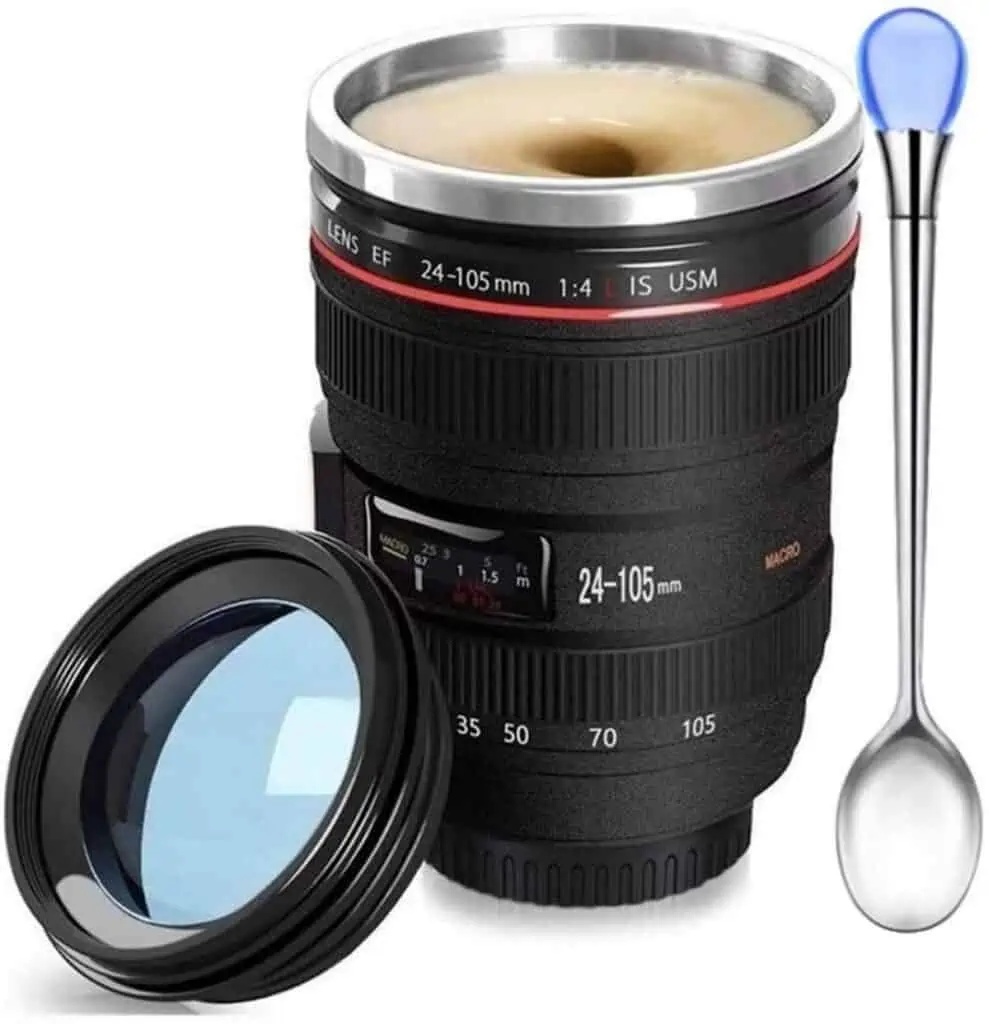 Camera Lens Coffee Mug
This camera lens coffee mug is the photographer's best friend.
It looks just like a professional camera lens, but it's actually a stainless steel mug!
It holds just over 13 ounces and will keep your coffee hot for hours.
If you want to use it for cold drinks, you can do that too.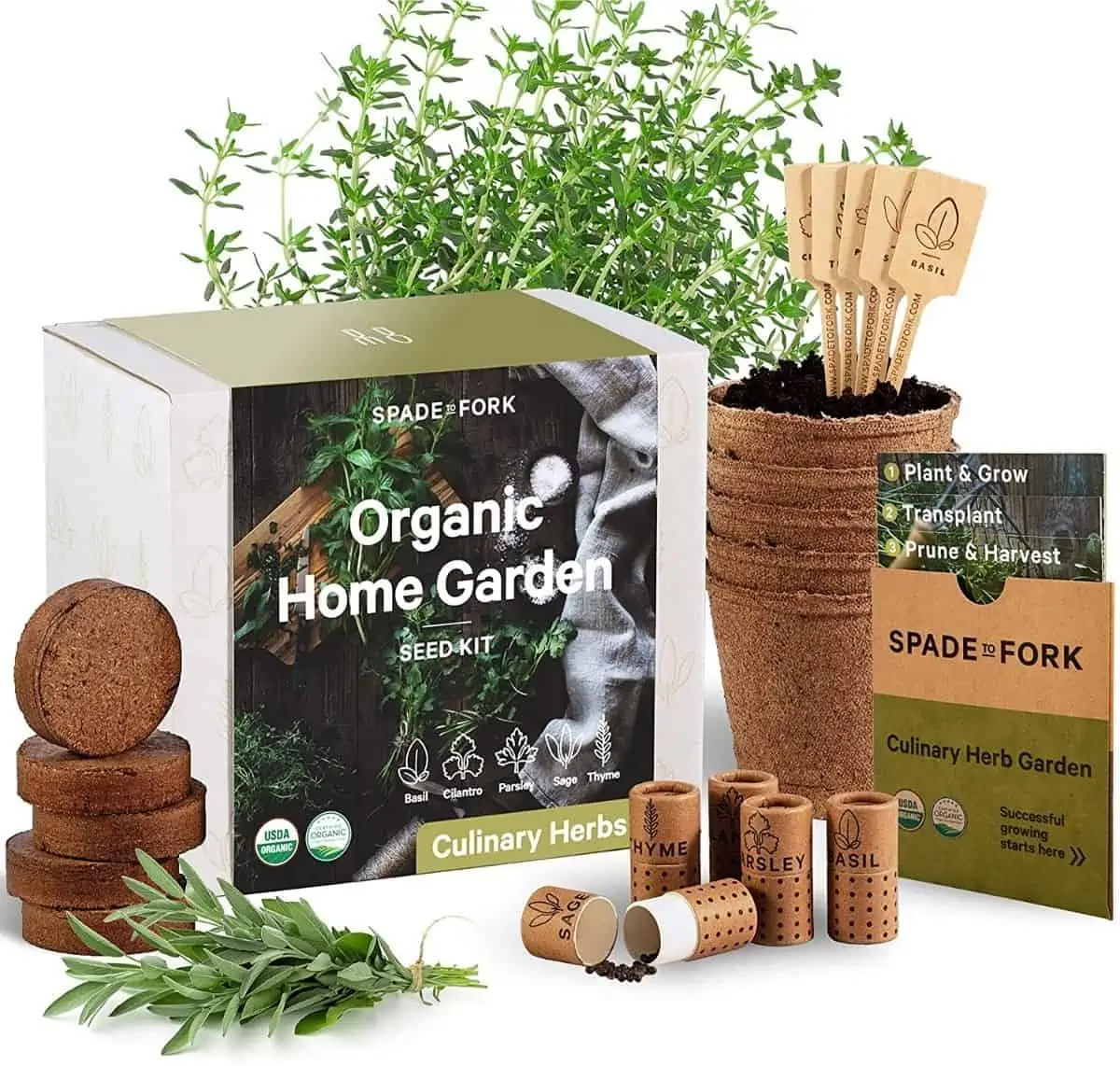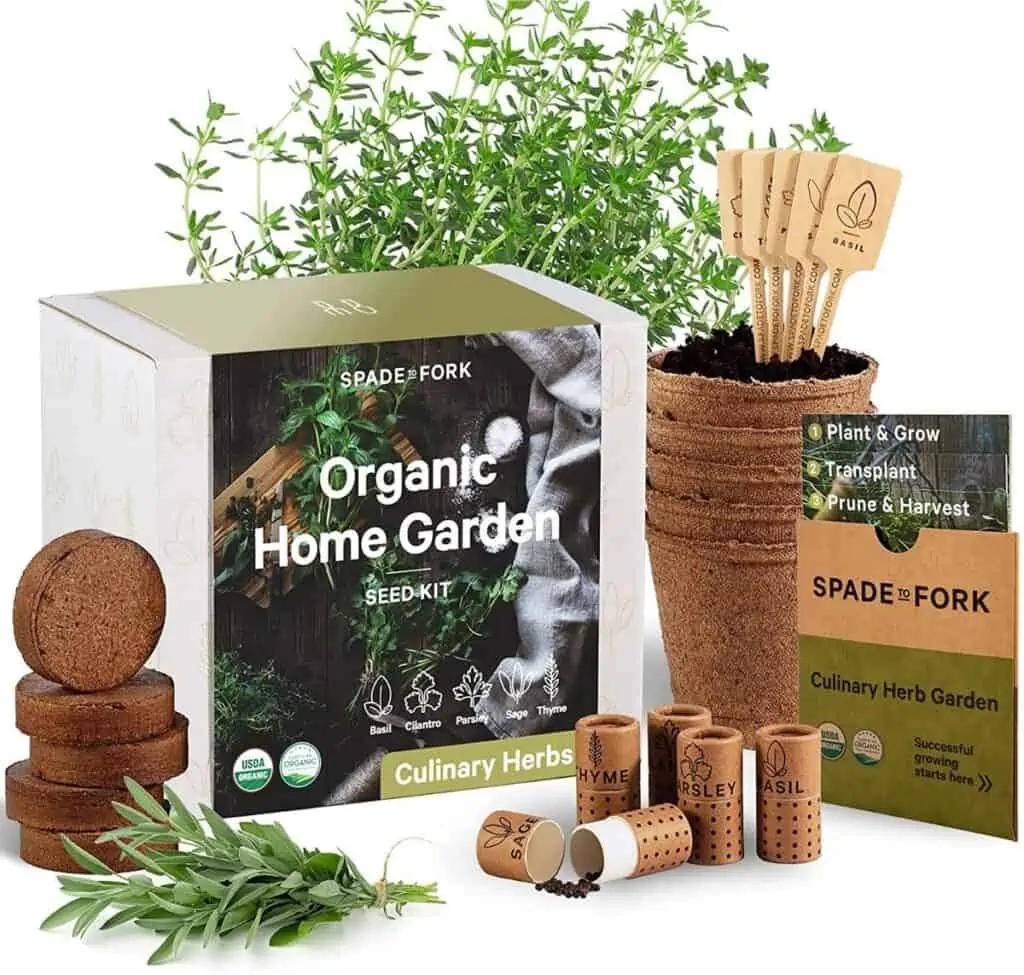 Indoor Herb Garden
Want to have fresh herbs available in your kitchen at all times?
Try growing an indoor herb garden. This kit makes it really easy.
You can grow a lot of different herbs quickly, including cilantro, basil, thyme, and more.
Just follow the instructions included with this kit that has everything you need.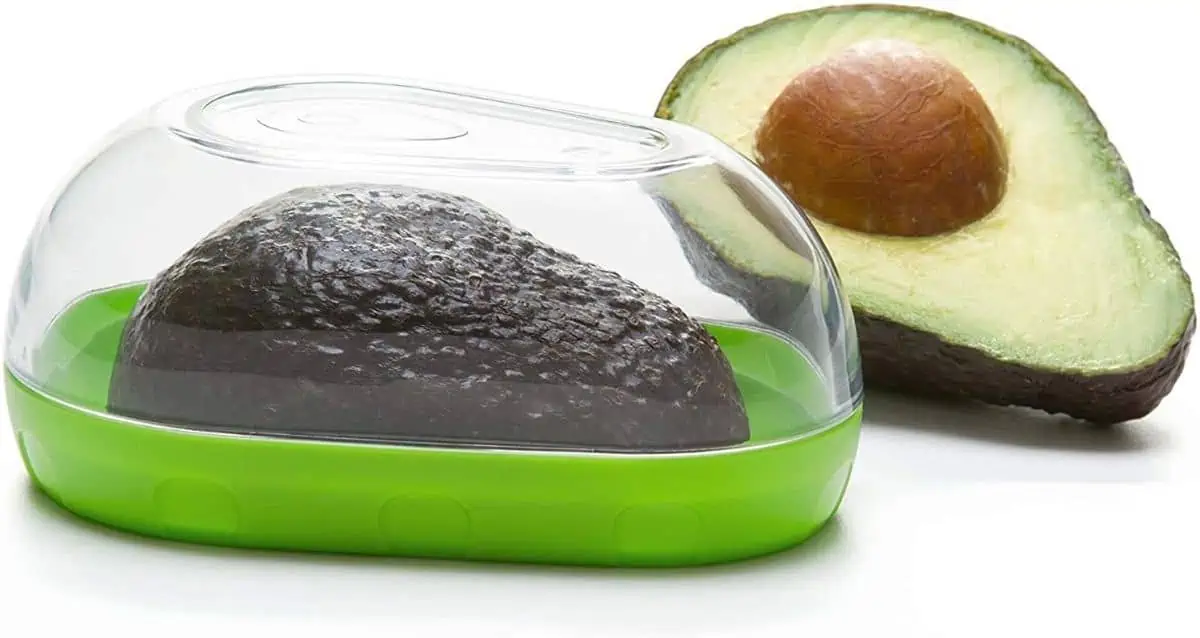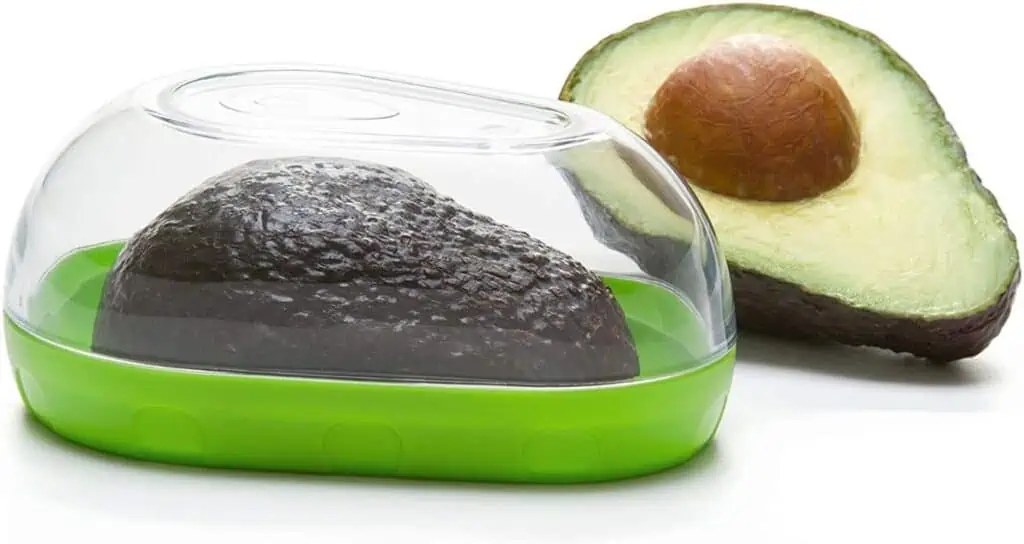 Avocado Keeper
We all know how quickly avocados go bad. It's such a shame to let them go to waste!
This awesome avocado keeper is perfect for keeping the other half of an avocado fresh for longer after you cut it open.
The design prevents air from reaching the exposed fruit inside, so it won't turn brown as quickly.
It's a must-have for anyone who loves avocado.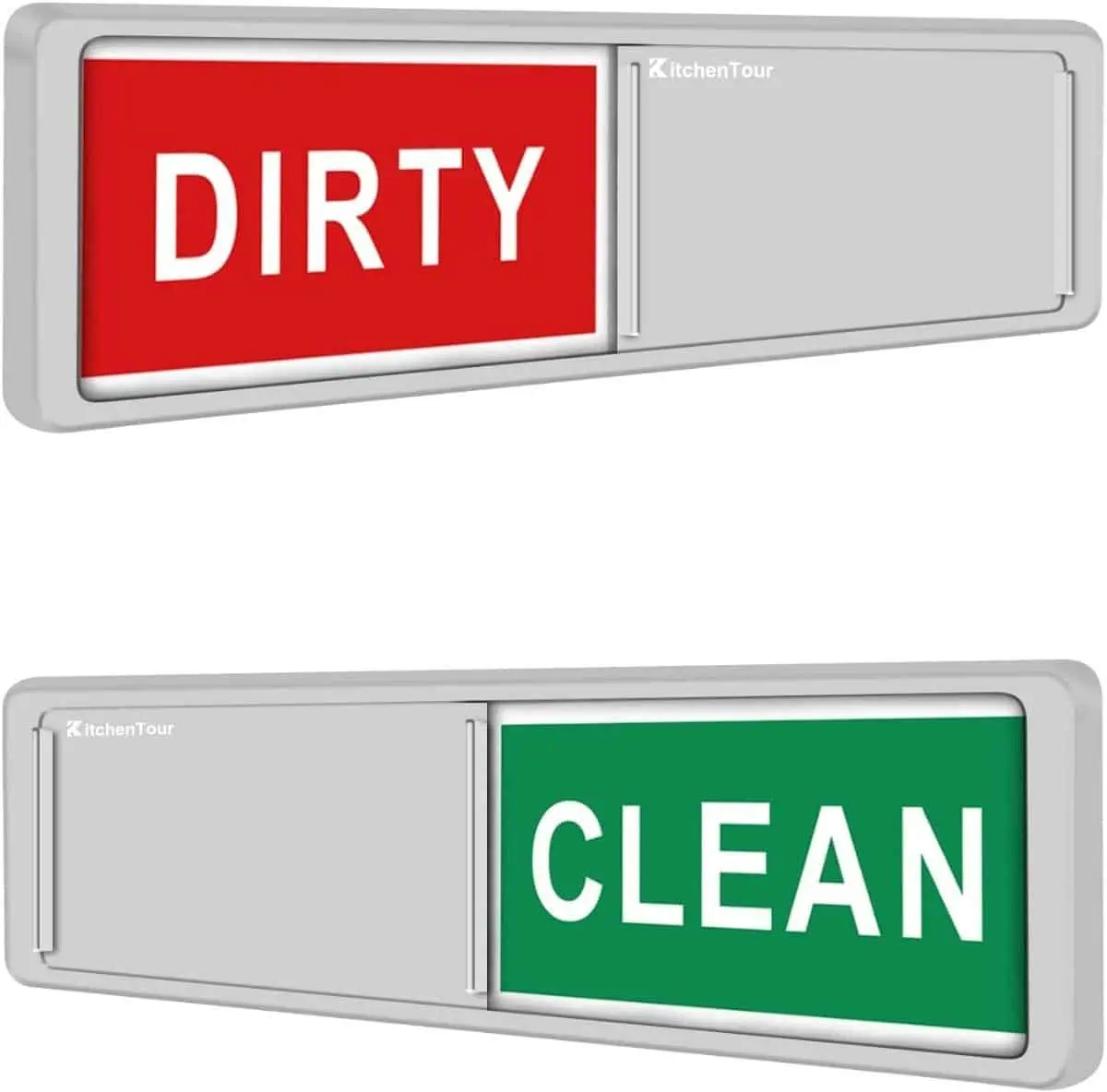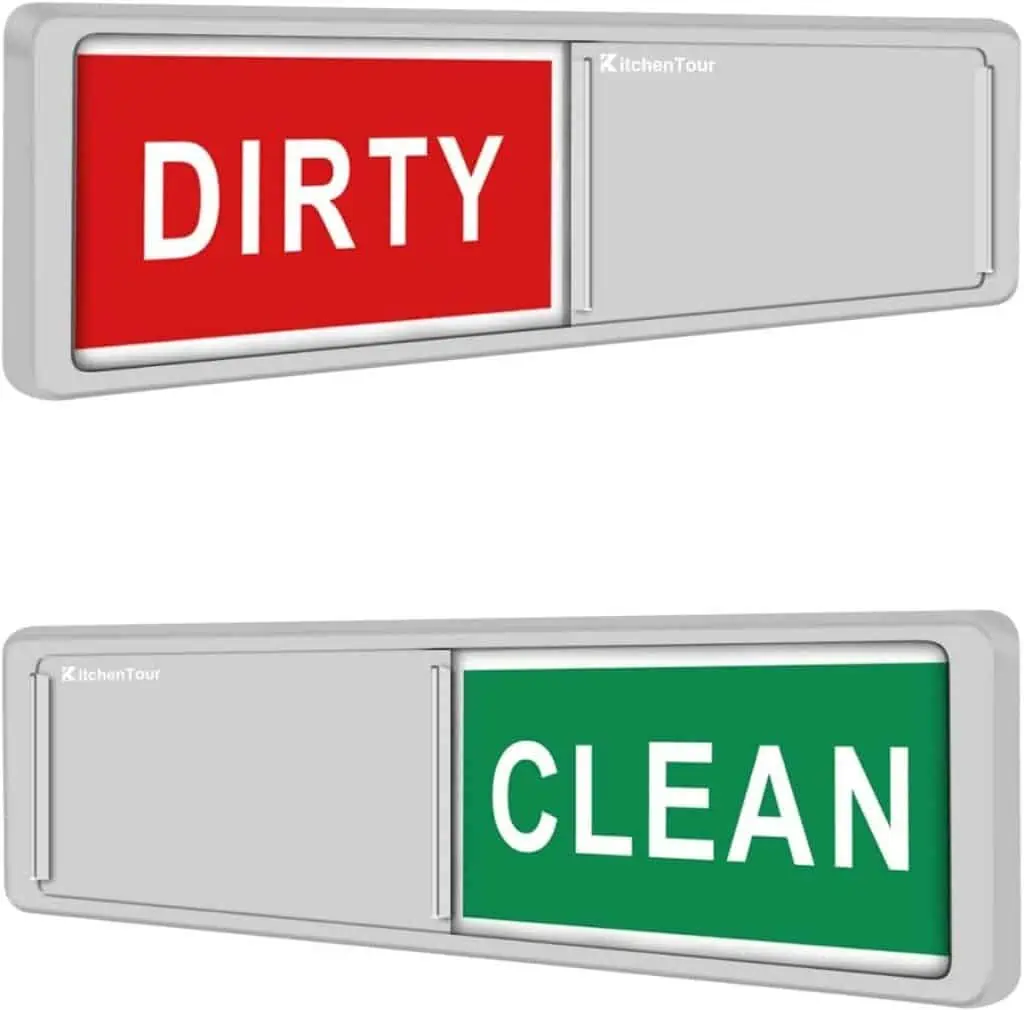 Clean/Dirty Magnet for Dishwasher
Take the guesswork out of loading and unloading the dishwasher with this handy magnet that signals to everyone whether the dishes inside are clean or dirty.
Flip it to "dirty" after unloading, and flip it to "clean" when you start the wash cycle.
You'll no longer have to worry about putting dirty dishes in with clean ones or rewashing dishes unnecessarily!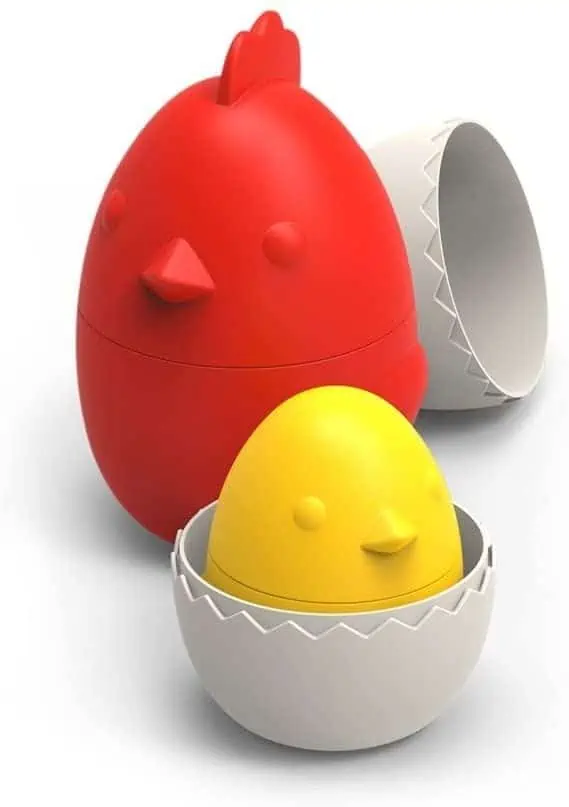 Nested Hen & Chick Dry Measuring Cups
These nested measuring cups are incredibly cute and save on space in the cupboard.
The set has every size you need for measuring dry ingredients in your baking and cooking projects.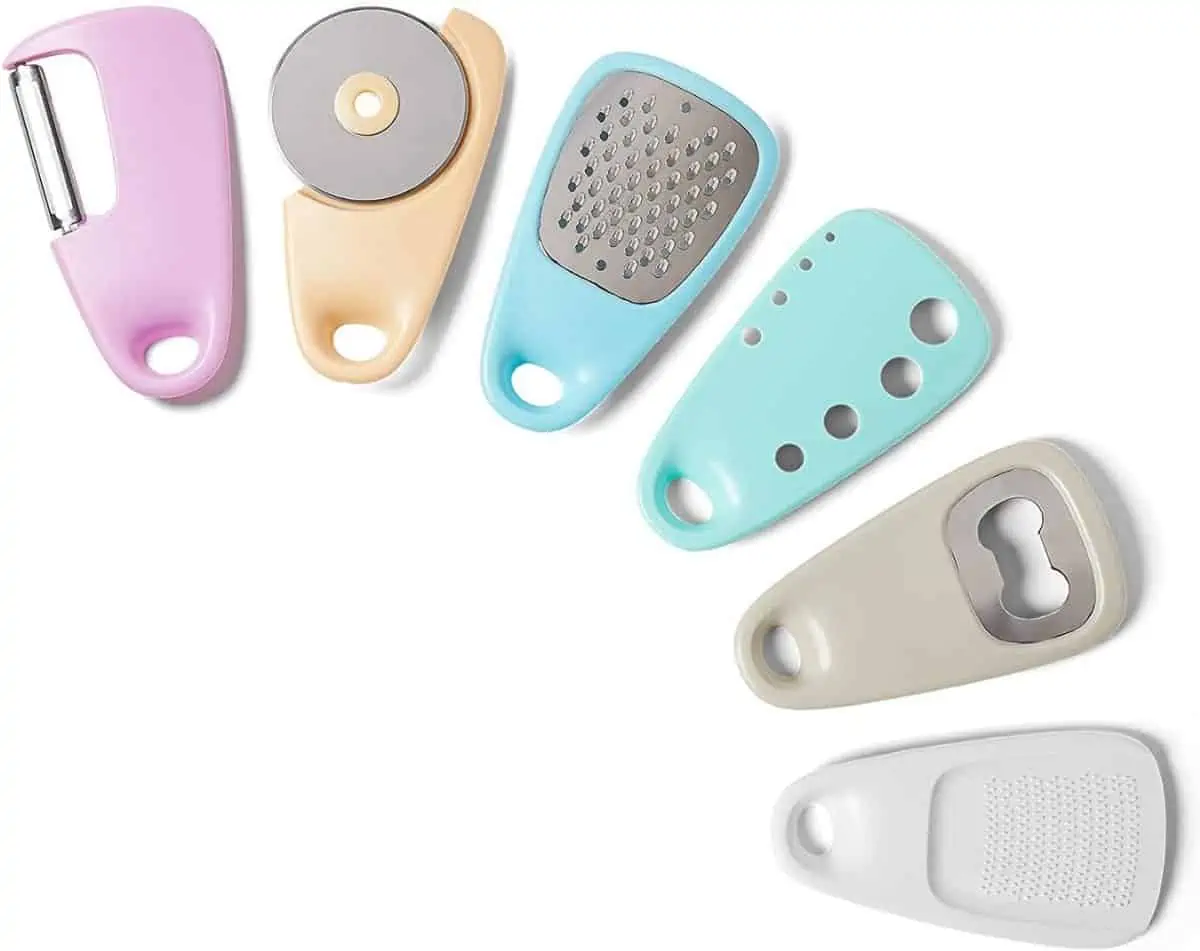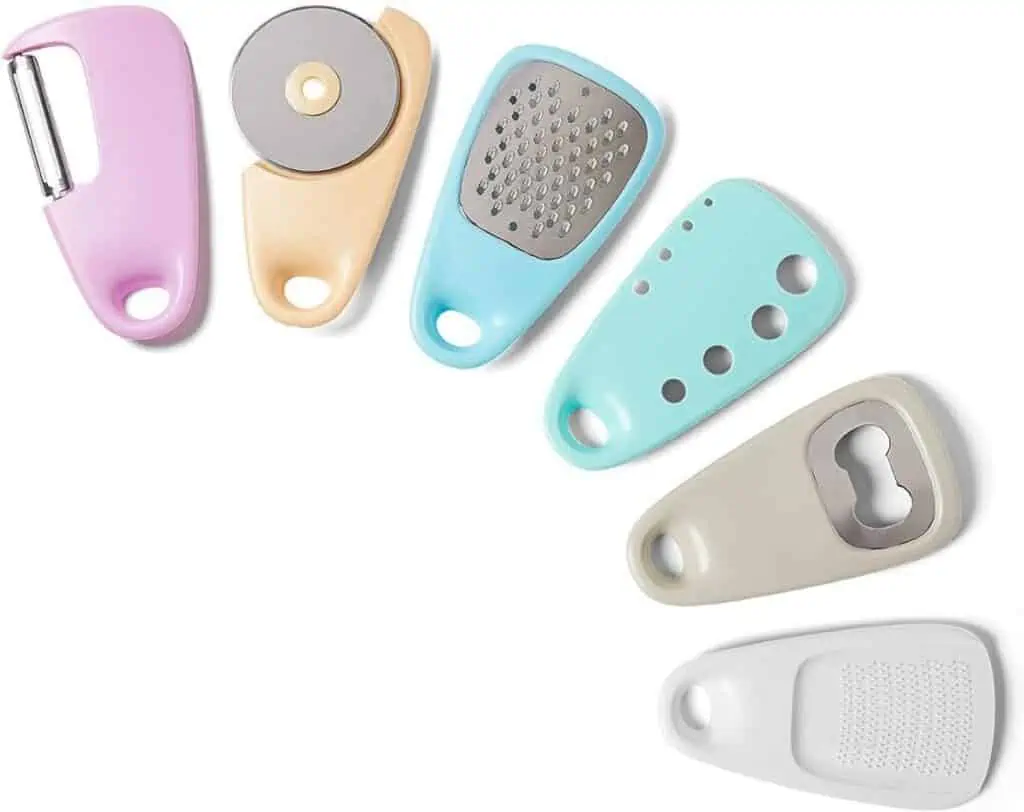 Space Saving Kitchen Utensils
Another space-saving kitchen gadget is this cute set of space-saving kitchen utensils.
If you have limited space or if you just like cute things, you'll love it.
The set includes 6 pieces: a grater, an herb stripper, a fruit and vegetable peeler, a bottle opener, a pizza cutter, and a garlic and ginger grinder!
The tools stack neatly together so they'll take up very little space in your drawer.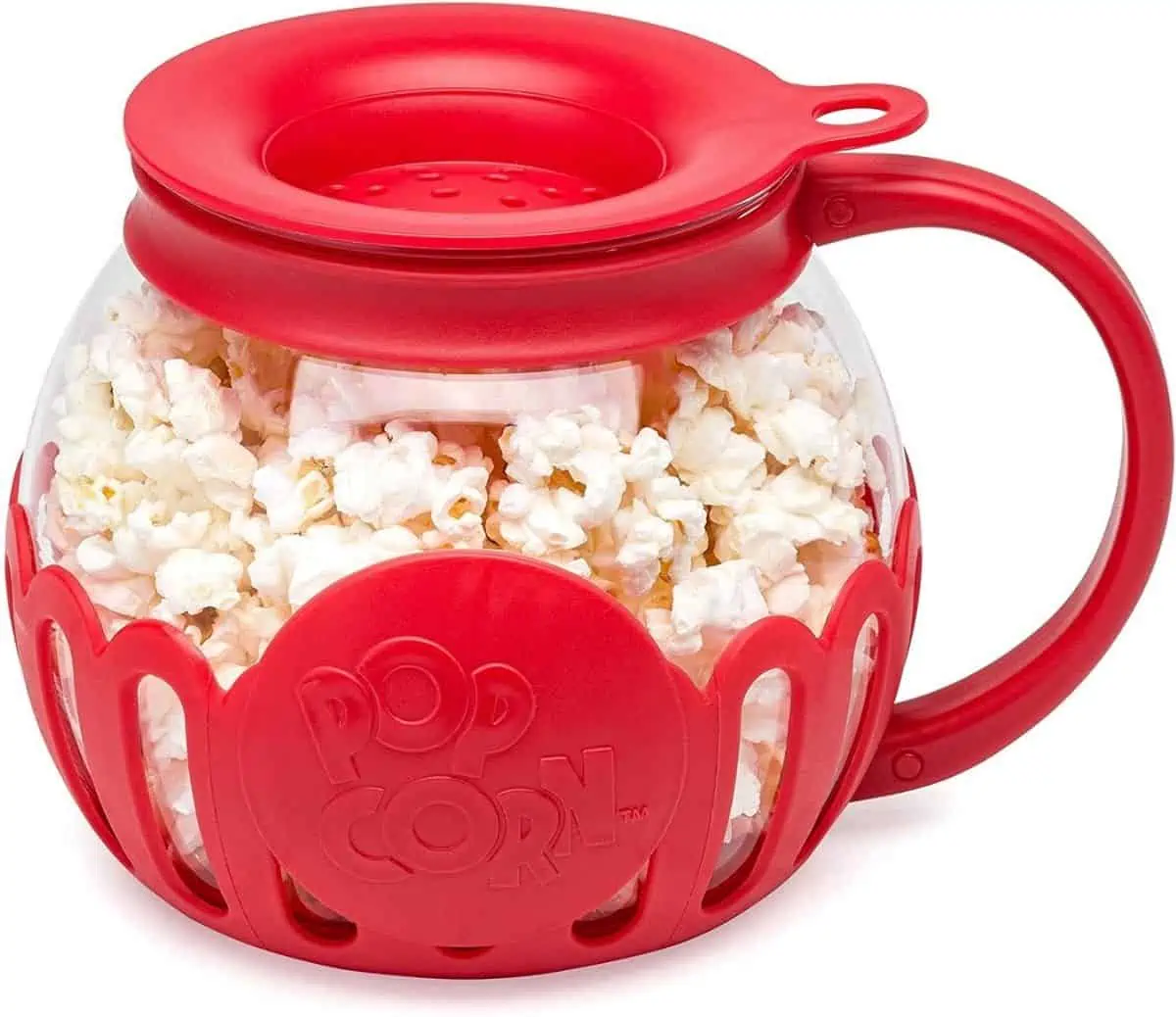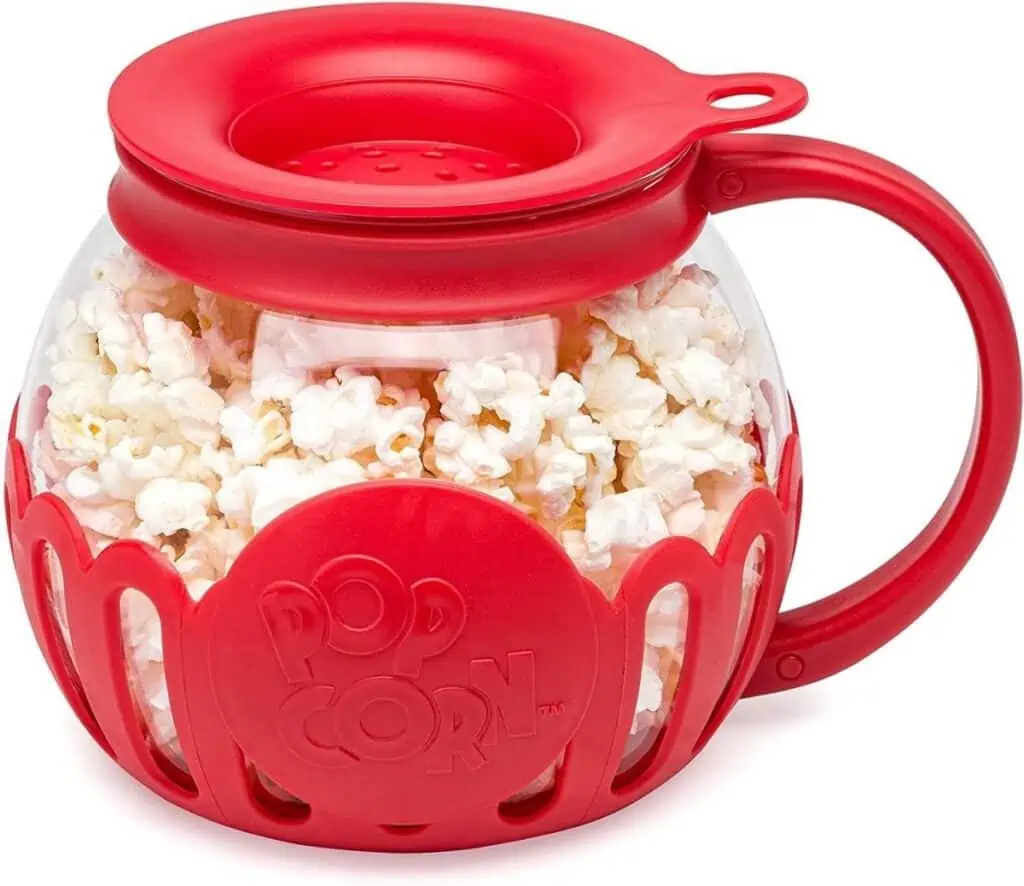 Microwave Popcorn Popper
Freshly popped popcorn is one of the best snacks there is, but it can be kind of a pain to pop it over the stove.
This handy popper goes right in the microwave so you can pop your favorite loose kernel popcorn the easy way.
You don't even have to add any oil or butter, so if you want the healthiest popcorn possible, this is a great device to have.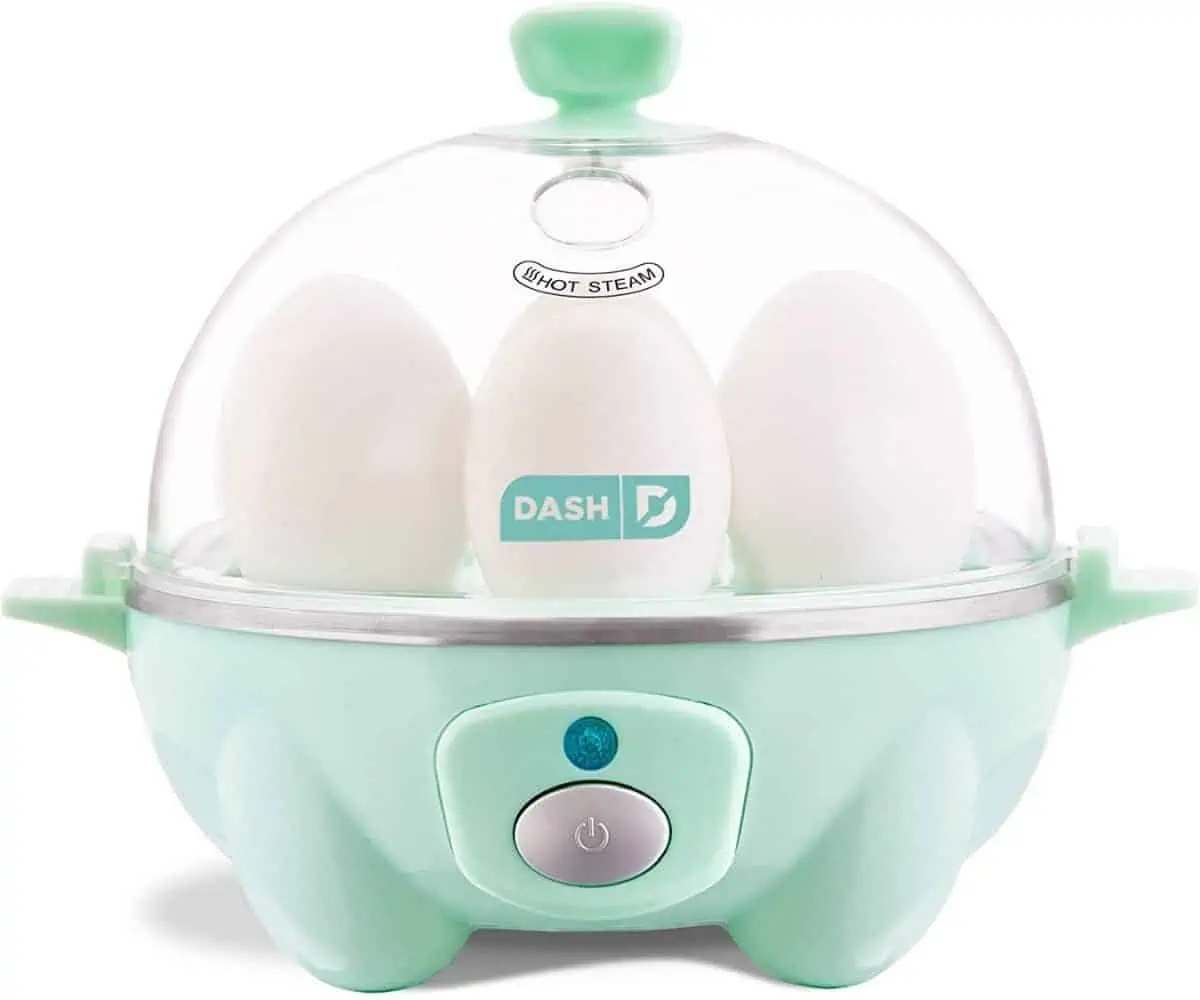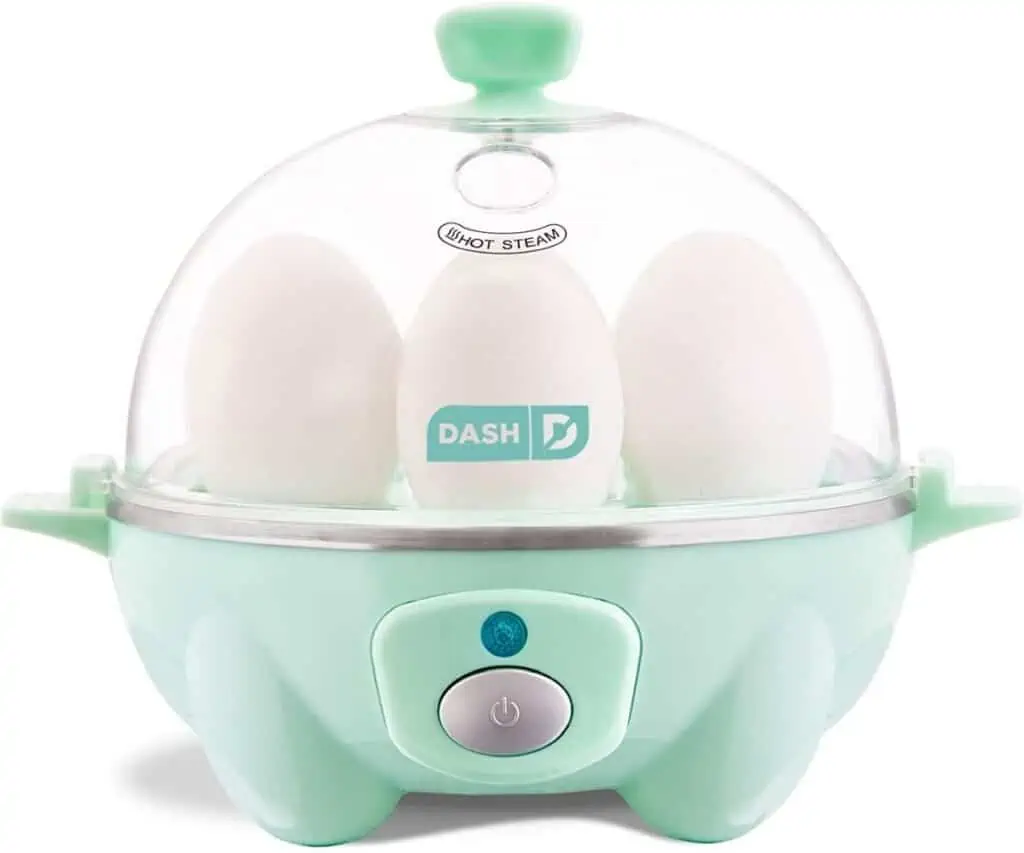 DASH Rapid Egg Cooker
The DASH Rapid Egg Cooker cooks up to 6 eggs just the way you like them – soft, medium, or hard-boiled.
They turn out perfectly every time! You can also use it to make omelets, scrambled eggs, and poached eggs.
It's a lightweight device that doesn't take up much space so it's a great appliance to have in a small kitchen or even in a dorm room.
It comes in a bunch of different colors, so you can get one that matches your kitchen decor.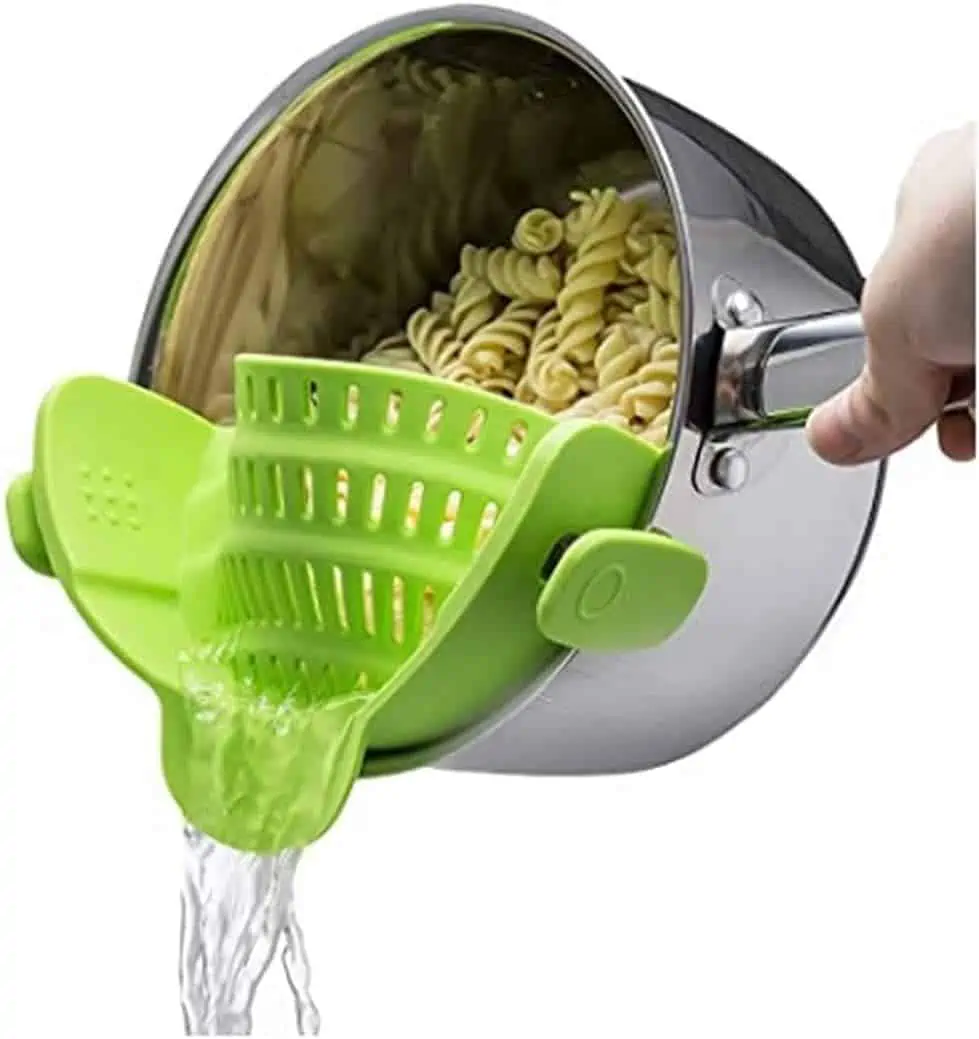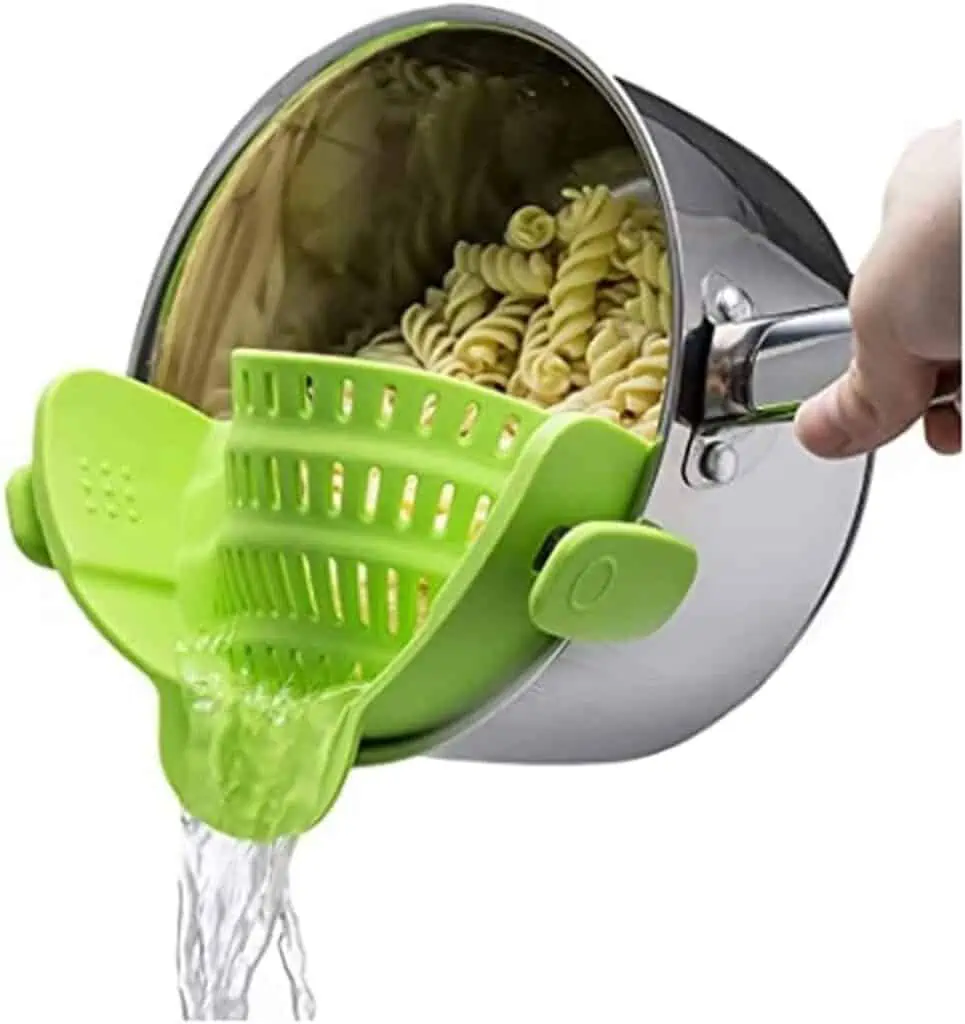 Snap & Strain Pasta Strainer
Straining pasta can be a little awkward, but this snap & strain gadget makes the process so much smoother.
It stores much more easily than most colanders and snaps onto pretty much any round pan.
Choose from lime green, orange, black, or purple.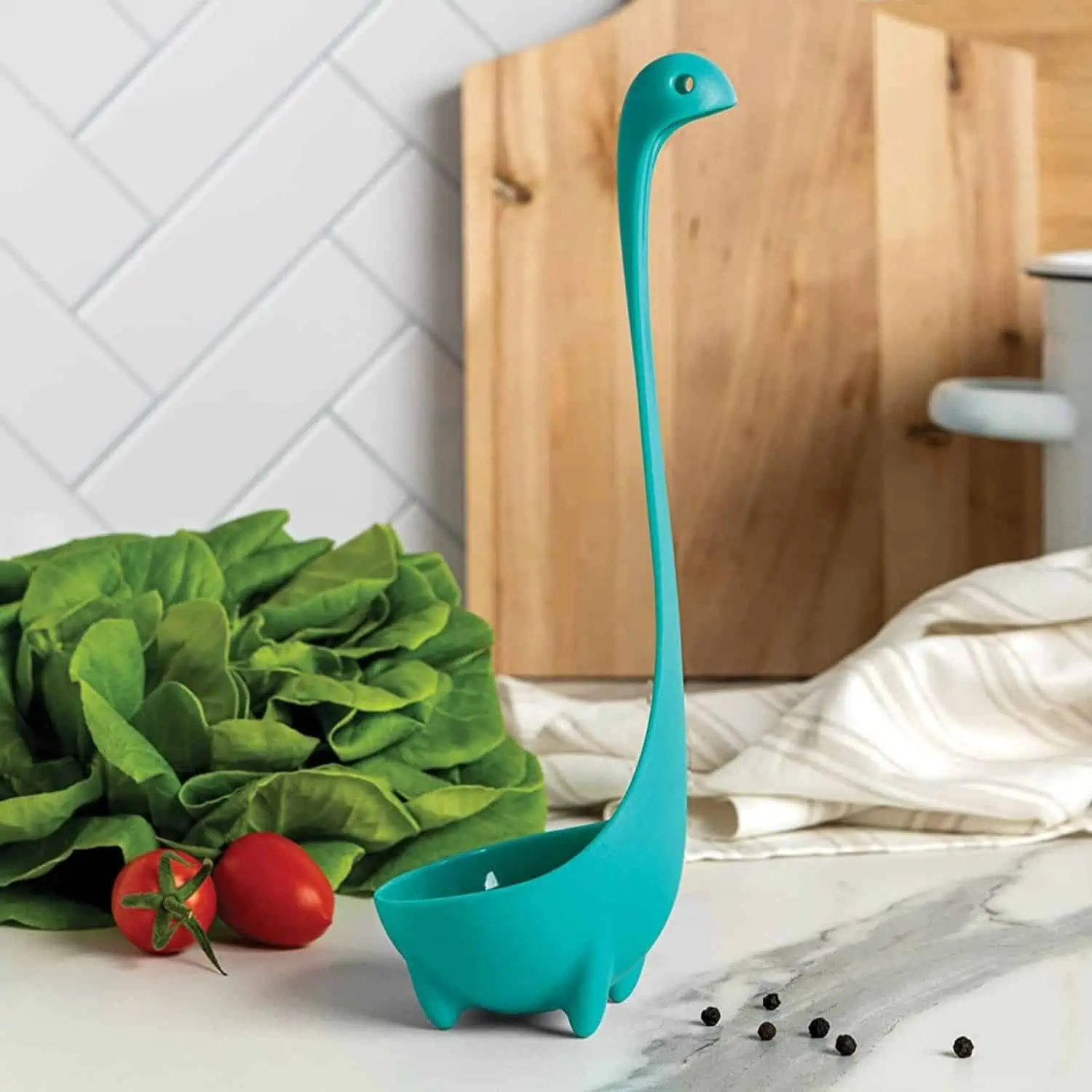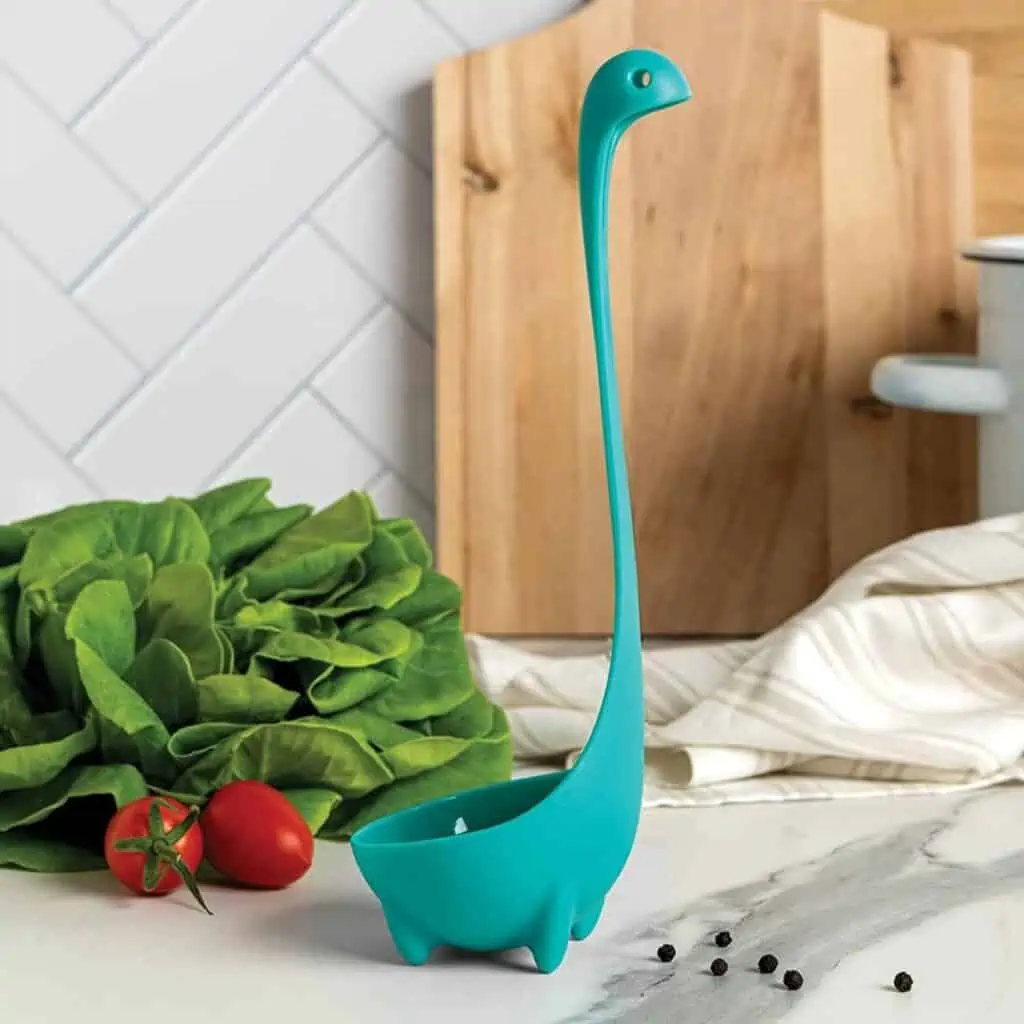 Nessie Ladle
The Nessie Ladle is sure to make you smile every time you see it.
Nessie can stand anywhere, including in your pot of soup as its cooking thanks to the high heat resistant materials.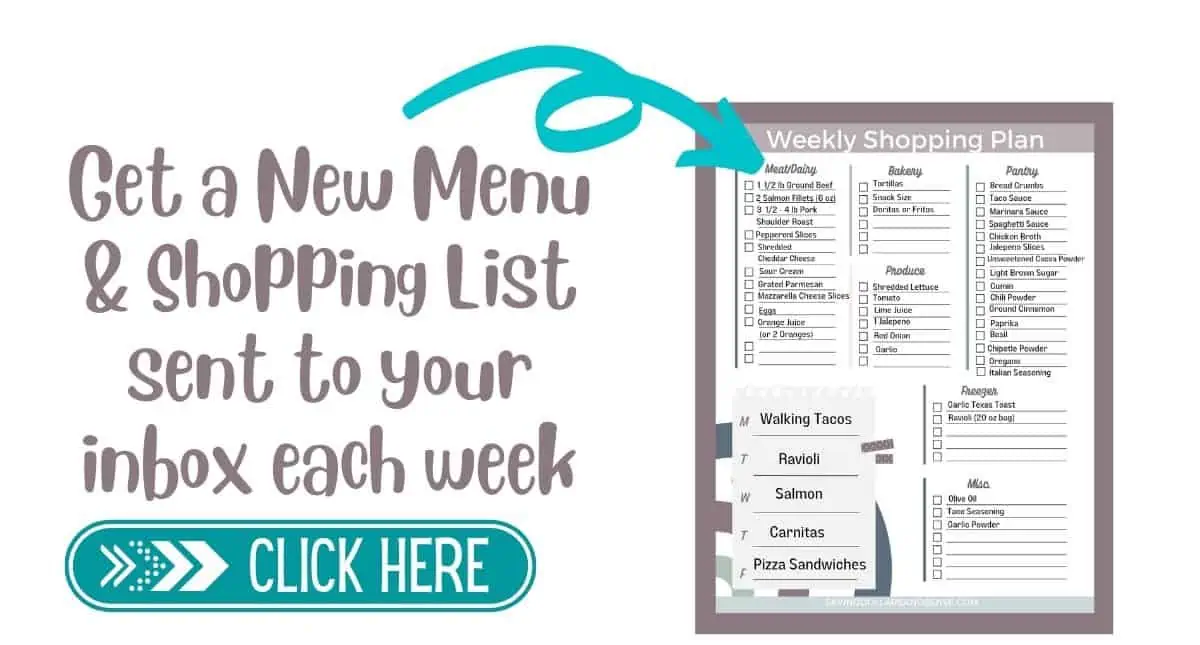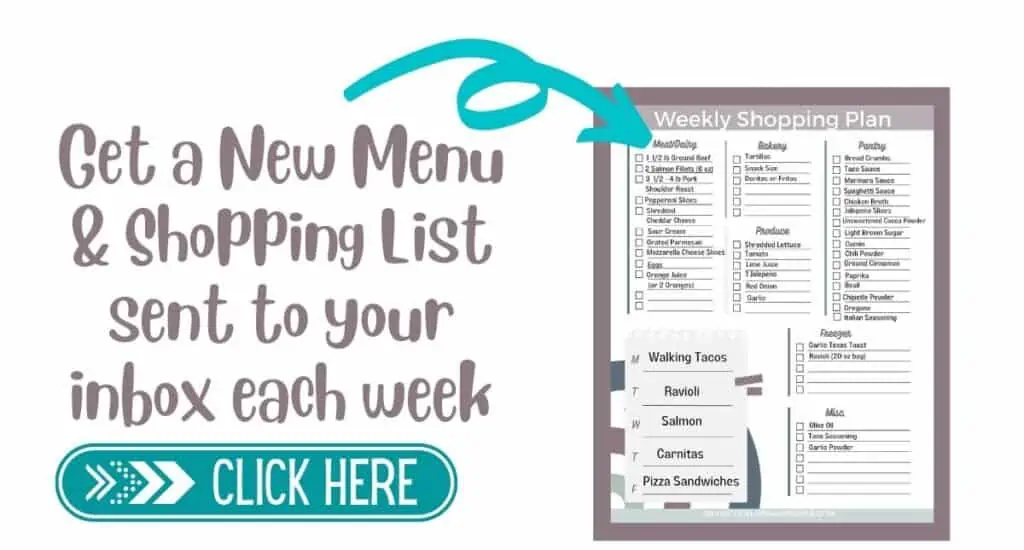 What are your favorite kitchen gadgets right now? Let us know in the comments!