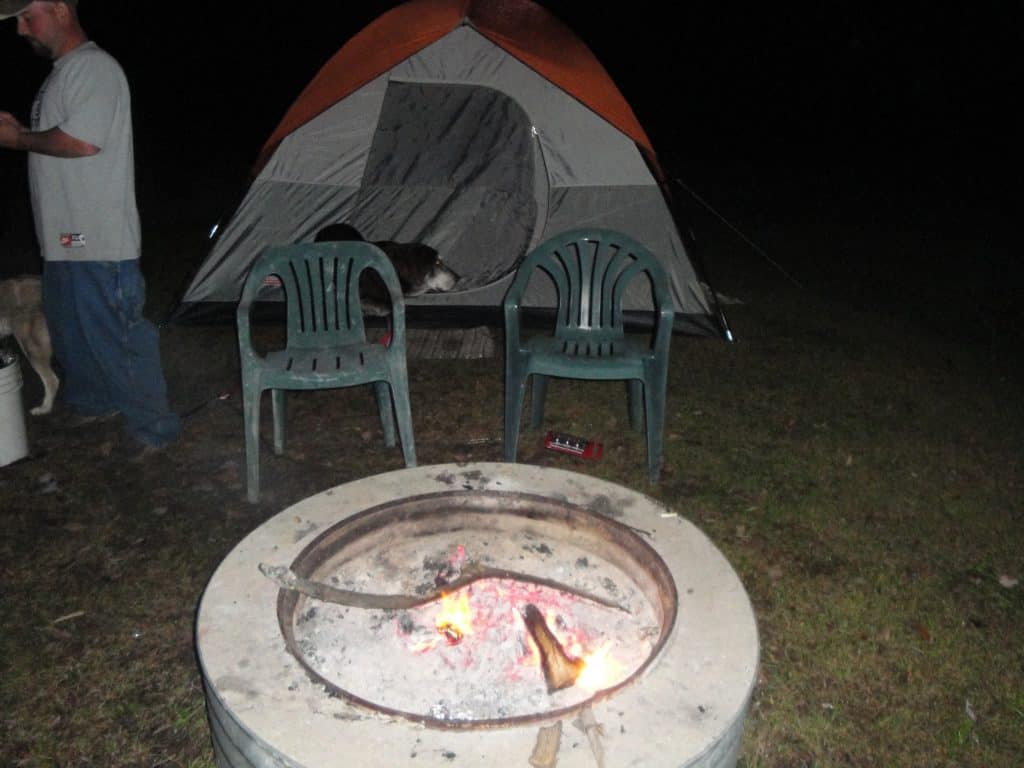 My husband and I had a neat opportunity to go camping overnight alone!
Our teens were heading to Cedar Point overnight with their youth group (and my sister & brother in law)so we thought that would be a great time for us to have a romantic campout for the two of us, and the dogs.
Coleman sent me just about everything we needed for a successful camping trip except for food!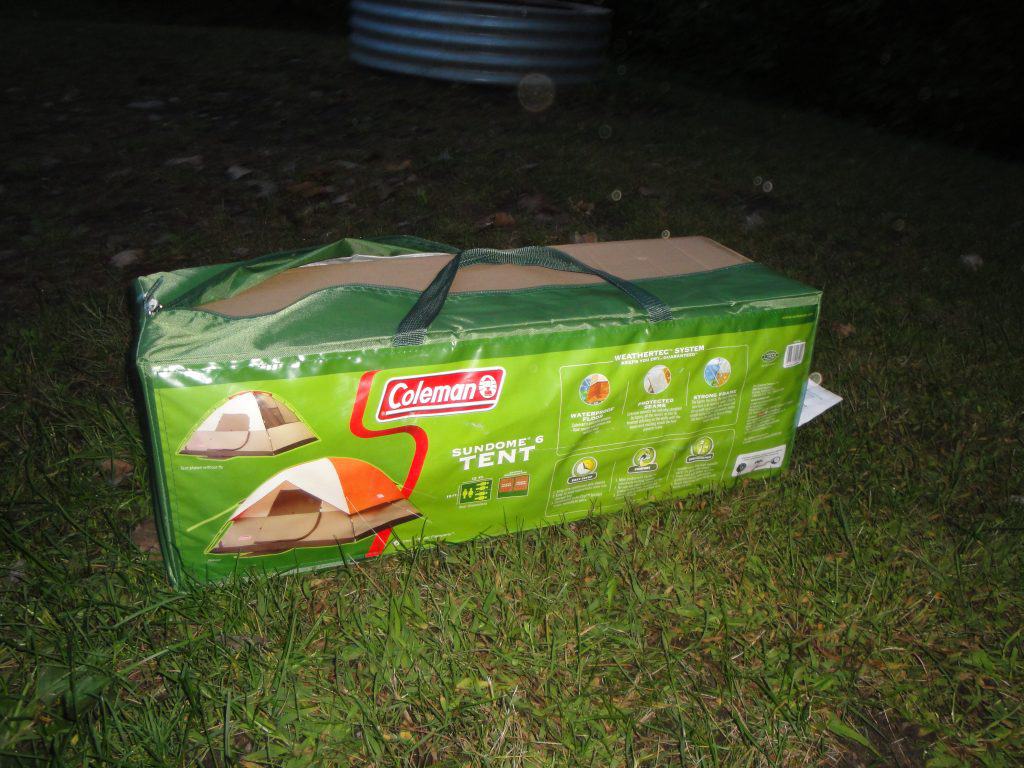 Tent– We were not able to get to the camp site until after 7:30. I was a little worried because I did not want to be trying to set up a tent in the dark. But that was not even an issue because this tent went up in under 10 minutes! It was so easy to set up and take down.
Sleeping Bag– my son claimed the sleeping bag as soon as it showed up! He loves it! He especially likes how easy it is to roll up and how small it can get while rolled up.
Lantern– This is THE coolest thing! Not only does it serve as a super bright lantern, but each of the sides can be removed. So while the lantern was sitting on the picnic table I was able to take a side with me to see inside of the tent.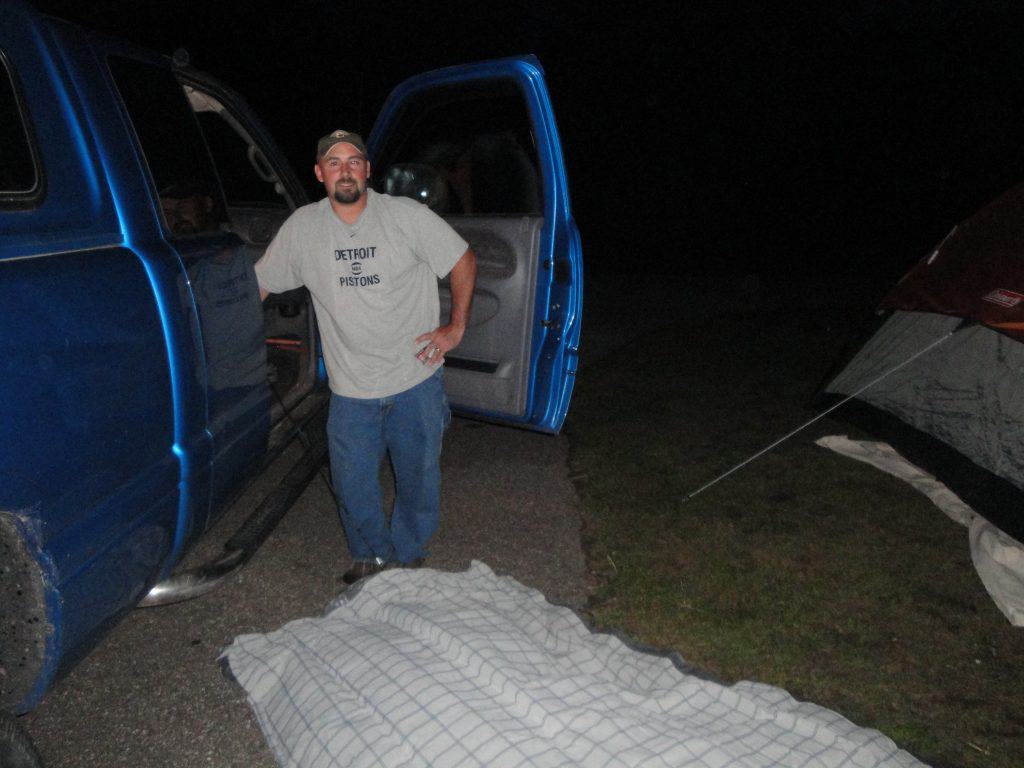 Air Mattress– Super easy and fast to set up and take back down as long as you have an outlet available. We have one in our truck. So plug it in and wait just a few moments and it is ready to go! You can also plug in in to remove all the air which makes folding it back up a snap!
Cooler– This cooler is the perfect size to fit everything we needed and the fact that it is also on wheels is great! This has quickly become my favorite cooler and I know I'll use it all the time!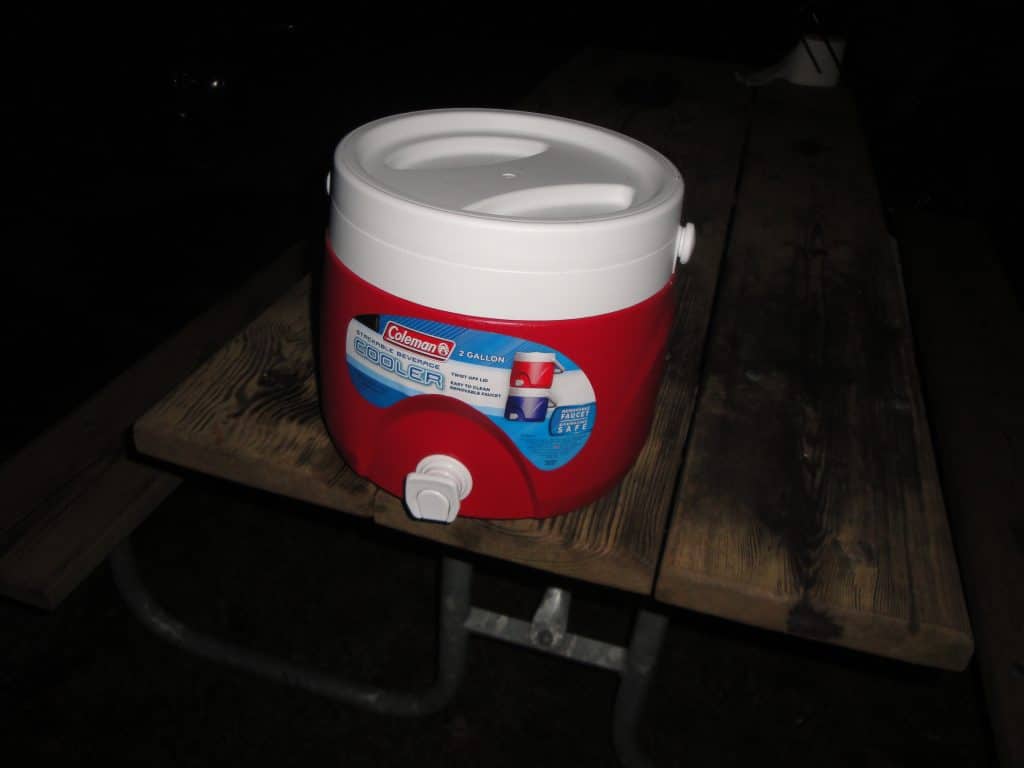 Stackable Jugs– we filled these with water and I did notice they leak from the spout just a little. Thankfully since we used them for water that was not really an issue anyways.
I love camping in the fall! It was such a nice time for us to just relax and sit around the campfire talking. Camping is such a great way to get back to the basics and enjoy an inexpensive staycation!
My only complaint was that it wasn't long enough! We only had one night to go, but next time we need to be able to stay for a few days!
Do you like to camp in the fall? Have you tried any of the Coleman line before?