I started last year with a goal to read 30 books in 2020.
Then the world turned upside down and I found it difficult to read for a few months. I ended 2020 having read 20 books.
These are my top 10 Books in no particular order: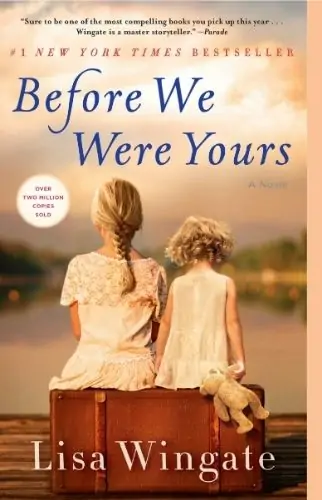 I highly recommend listening to the audio version of this book.
The narrator is so good and I couldn't stop until I had listened to the entire story of Rill and her fight to save her brother and sisters.
Memphis, 1939.
Twelve-year-old Rill Foss and her four younger siblings live a magical life aboard their family's Mississippi River shanty boat. But when their father must rush their mother to the hospital one stormy night, Rill is left in charge—until strangers arrive in force.
Wrenched from all that is familiar and thrown into a Tennessee Children's Home Society orphanage, the Foss children are assured that they will soon be returned to their parents—but they quickly realize the dark truth. At the mercy of the facility's cruel director, Rill fights to keep her sisters and brother together in a world of danger and uncertainty.
Aiken, South Carolina, present day. Born into wealth and privilege, Avery Stafford seems to have it all: a successful career as a federal prosecutor, a handsome fiancé, and a lavish wedding on the horizon.
But when Avery returns home to help her father weather a health crisis, a chance encounter leaves her with uncomfortable questions and compels her to take a journey through her family's long-hidden history, on a path that will ultimately lead either to devastation or to redemption.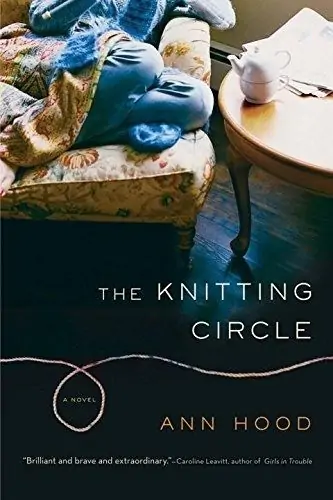 This book reminds me that none of us get to escape this world without experiences pain in one way or another.
After the loss of her only child, Mary Baxter finds herself unable to read or write, the activities that used to be her primary source of comfort.
She reluctantly joins a knitting circle as a way to fill her lonely days―not knowing it will change her life.
As they teach Mary new knitting techniques, the women in the circle also reveal their own secrets of loss, love, and hope.
With time, Mary is finally able to tell her own story of grief, and in so doing finds the spark of life again.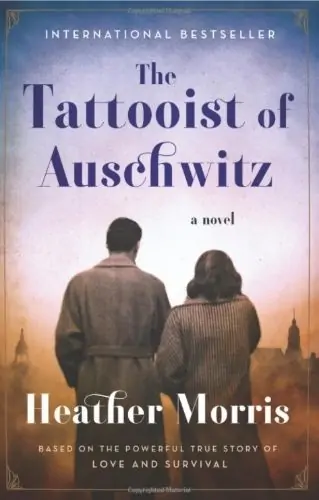 This is the last book I read in 2020 and I am still speechless…
In April 1942, Lale Sokolov, a Slovakian Jew, is forcibly transported to the concentration camps at Auschwitz-Birkenau. When his captors discover that he speaks several languages, he is put to work as a Tätowierer (the German word for tattooist), tasked with permanently marking his fellow prisoners.
Imprisoned for over two and a half years, Lale witnesses horrific atrocities and barbarism—but also incredible acts of bravery and compassion. Risking his own life, he uses his privileged position to exchange jewels and money from murdered Jews for food to keep his fellow prisoners alive.
One day in July 1942, Lale, prisoner 32407, comforts a trembling young woman waiting in line to have the number 34902 tattooed onto her arm. Her name is Gita, and in that first encounter, Lale vows to somehow survive the camp and marry her.
A vivid, harrowing, and ultimately hopeful re-creation of Lale Sokolov's experiences as the man who tattooed the arms of thousands of prisoners with what would become one of the most potent symbols of the Holocaust, The Tattooist of Auschwitz is also a testament to the endurance of love and humanity under the darkest possible conditions.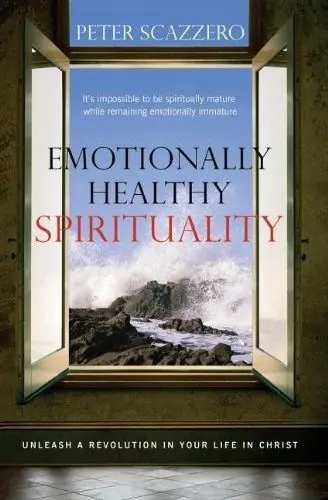 Peter Scazzero learned the hard way: you can't be spiritually maturewhile remaining emotionally immature. Even though he was pastorof a growing church, he did what most people do:
Avoid conflict in the name of Christianity
Ignore his anger, sadness, and fear
Use God to run from God
Live without boundaries
Eventually God awakened him to a biblical integration of emotional health, a relationship with Jesus, and the classic practices of contemplative spirituality. It created nothing short of a spiritual revolution, utterly transforming him and his church.
In this book Scazzero outlines his journey and the signs of emotionally unhealthy spirituality. Then he provides seven biblical, reality-tested ways to break through to the revolutionary life Christ meant for you. "The combination of emotional health and contemplative spirituality," he says, "unleashes the Holy Spirit inside us so that we might experientially know the power of an authentic life in Christ."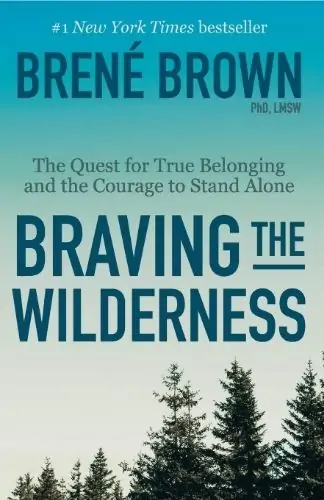 "True belonging doesn't require us to change who we are. It requires us to be who we are." Social scientist Brené Brown, PhD, LMSW, has sparked a global conversation about the experiences that bring meaning to our lives—experiences of courage, vulnerability, love, belonging, shame, and empathy.
In Braving the Wilderness, Brown redefines what it means to truly belong in an age of increased polarization.
With her trademark mix of research, storytelling, and honesty, Brown will again change the cultural conversation while mapping a clear path to true belonging.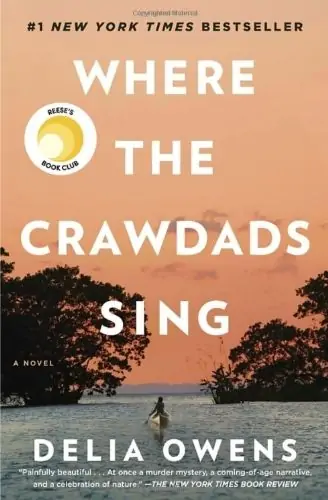 For years, rumors of the "Marsh Girl" have haunted Barkley Cove, a quiet town on the North Carolina coast. So in late 1969, when handsome Chase Andrews is found dead, the locals immediately suspect Kya Clark, the so-called Marsh Girl.
But Kya is not what they say. Sensitive and intelligent, she has survived for years alone in the marsh that she calls home, finding friends in the gulls and lessons in the sand.
Then the time comes when she yearns to be touched and loved. When two young men from town become intrigued by her wild beauty, Kya opens herself to a new life–until the unthinkable happens.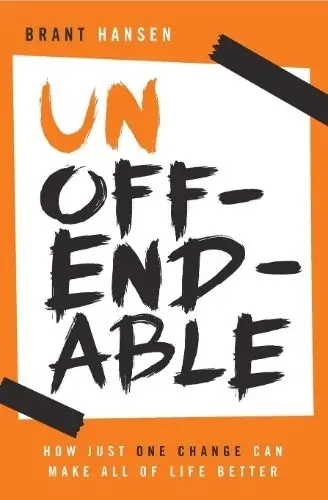 It turns out, giving up your "right" to be offended can be one of the most freeing, healthy, simplifying, relaxing, refreshing, stress-relieving, encouraging things you can do.
It's a radical, provocative idea: We're not entitled to get offended or stay angry. The idea of our own "righteous anger" is a myth. It is the number one problem in our societies today and, as Dallas Willard says, Christians have not been taught out of it.
In Unoffendable you'll will find things of immeasurable value:
a concrete, practical way to live life with less stress
adjusting your expectations to fit human nature and
replacing perpetual anger with refreshing humility and gratitude.
Unoffendable seeks to lift religious burdens from our backs and allow us to experience the joy of gratitude, perhaps for the first time, every single day of their lives.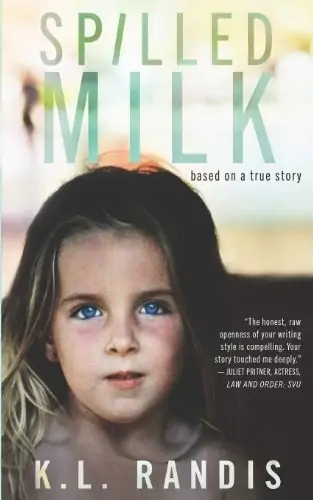 Brooke Nolan is a battered child who makes an anonymous phone call to social services about the escalating brutality in her home.
When they jeopardize her safety, condemning her to keep her father's secret, it's a glass of spilled milk at the dinner table that forces her to speak about the cruelty she's been hiding.
In her pursuit for safety and justice Brooke battles a broken system that pushes to keep her father in the home, and she risks losing the support of family, coming to the realization that some people simply do not want to be saved.
Spilled Milk is a novel of shocking narrative, triumph and resiliency.
Secrets of the Millionaire Mind reveals the missing link between wanting success and achieving it!
Have you ever wondered why some people seem to get rich easily, while others are destined for a life of financial struggle? Is the difference found in their education, intelligence, skills, timing, work habits, contacts, luck, or their choice of jobs, businesses, or investments?
The shocking answer is: None of the above!
In his groundbreaking Secrets of the Millionaire Mind, T. Harv Eker states: "Give me five minutes, and I can predict your financial future for the rest of your life!" Eker does this by identifying your "money and success blueprint."
We all have a personal money blueprint ingrained in our subconscious minds, and it is this blueprint, more than anything, that will determine our financial lives.
You can know everything about marketing, sales, negotiations, stocks, real estate, and the world of finance, but if your money blueprint is not set for a high level of success, you will never have a lot of money—and if somehow you do, you will most likely lose it!
The good news is that now you can actually reset your money blueprint to create natural and automatic success.
Alaska, 1974. Ernt Allbright came home from the Vietnam War a changed and volatile man. When he loses yet another job, he makes the impulsive decision to move his wife and daughter north where they will live off the grid in America's last true frontier.
Cora will do anything for the man she loves, even if means following him into the unknown. Thirteen-year-old Leni, caught in the riptide of her parents' passionate, stormy relationship, has little choice but to go along, daring to hope this new land promises her family a better future.
In a wild, remote corner of Alaska, the Allbrights find a fiercely independent community of strong men and even stronger women. The long, sunlit days and the generosity of the locals make up for the newcomers' lack of preparation and dwindling resources.
But as winter approaches and darkness descends, Ernt's fragile mental state deteriorates. Soon the perils outside pale in comparison to threats from within. In their small cabin, covered in snow, blanketed in eighteen hours of night, Leni and her mother learn the terrible truth: they are on their own.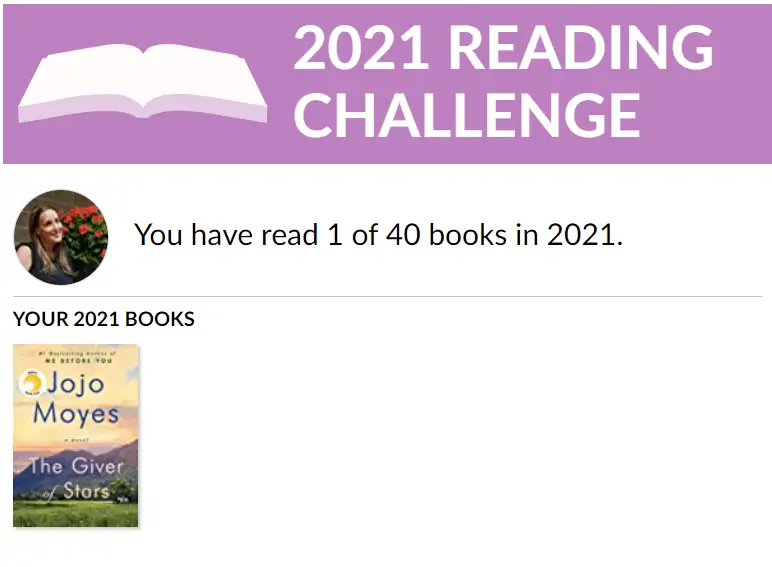 I have set a new Reading Challenge Goal of 40 books this year.
I've already finished my first book, The Giver of Stars, and it was SO GOOD!!
I'm currently working on American Dirt after a friend recommended it and finding it hard to stop and do anything else. I just have to know what will happen to Lydia and Luca.
I would love to hear your recommendations. Are there any books that you just loved to get lost in?
Leave a comment below to let me know and I can add it to my Libby App.