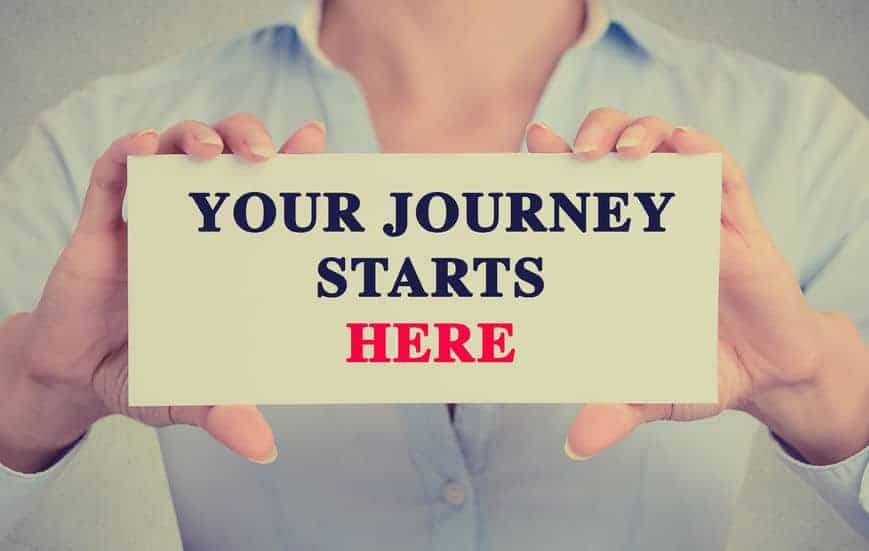 It is not secret to those of you who have been reading this blog for a while that I didn't start off living the way I am today.
I lived in a state of constant spending….even spending money we didn't have.
Until one day we had a coming to Jesus moment where we both agreed we needed to make some really tough choices in order to save our marriage and give our kids a life neither of us had known, except through friends homes or television.
Both my husband and I have fought to crawl out of a pit of debt. I know exactly how it feels to cringe every time the phone rings because the likelihood that it will be a bill collector is so high, you know it really is the only time your phone rings anymore.
I used to turn my ringer off just so I could go a whole day without being reminded that I had gotten myself into what I thought was a complete an utterly hopeless situation.
I felt so alone and ashamed that I never even thought to ask for help. Besides who would I ask anyway, everyone around us was in the same boat (some just better at hiding it for longer than we could).
I know it is hard, really I do. I've been there, facing foreclosure with thousands of dollars of debt and what appeared to be no way out is a feeling I wish on no one because I know what it feels like.
I wanted to write this to you, the ones who feel hopeless like I used to feel.
Shame will keep you from being honest about your situation. It will also keep you spending when you have nothing left to spend.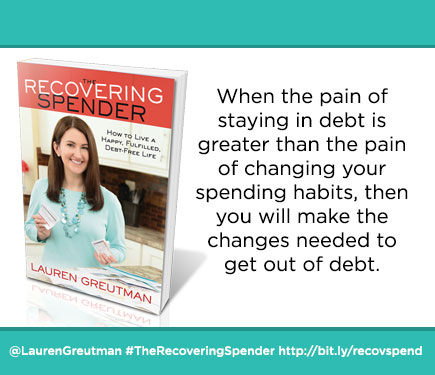 My friend Lauren has just released a new book, The Recovering Spender, that I believe every person can benefit from reading, it's that good!
I love how transparent she is in this book, sharing how she found herself completely ensnared by debt and the lie that being "successful" means having lots and lots of things.
She used her training as a drug and alcohol counselor to create a 12 step plan to becoming a recovering spender so you can finally have the financial freedom we all desire so much!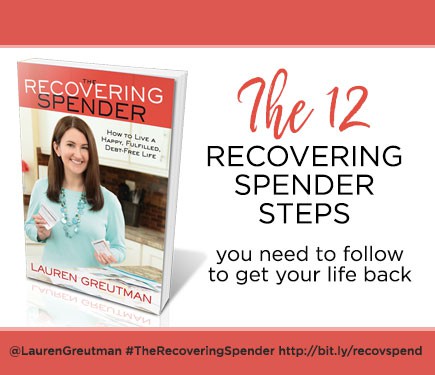 If you find yourself struggling to get your spending under control and are tired of feeling like this is just not something you can do, I highly recommend reading The Recovering Spender!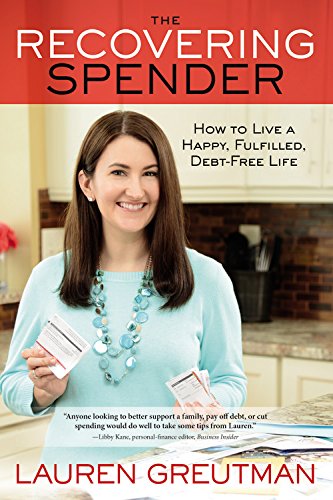 Here is an excerpt from the book:
If you are tired of creating budgets only to crash them, if you are sick of being broke all the time, or if you simply want to know how to start getting out of debt, then you are speaking my language. This book is not for savvy spenders who have it all together financially, are masters of their credit cards, and have robust Roth IRAs and stock portfolios. I am writing this book for you – the American Spender.
Lauren will walk you through what it takes for a Chronic Spender to go into "recovery" with their money and find real lasting financial freedom that empowers you to live a meaningful and abundant life once and for all.
Some of the action chapters in the book are:
Take an Inventory of Your Spending
Declutter Your Finances
Do an Expense Audit
Curb Your Spending and Define Your Values
Lauren exchanged the overrated, stressed-out American dream for a new one-a happier life filled with family, friends, and financial freedom-and now you can do the same!