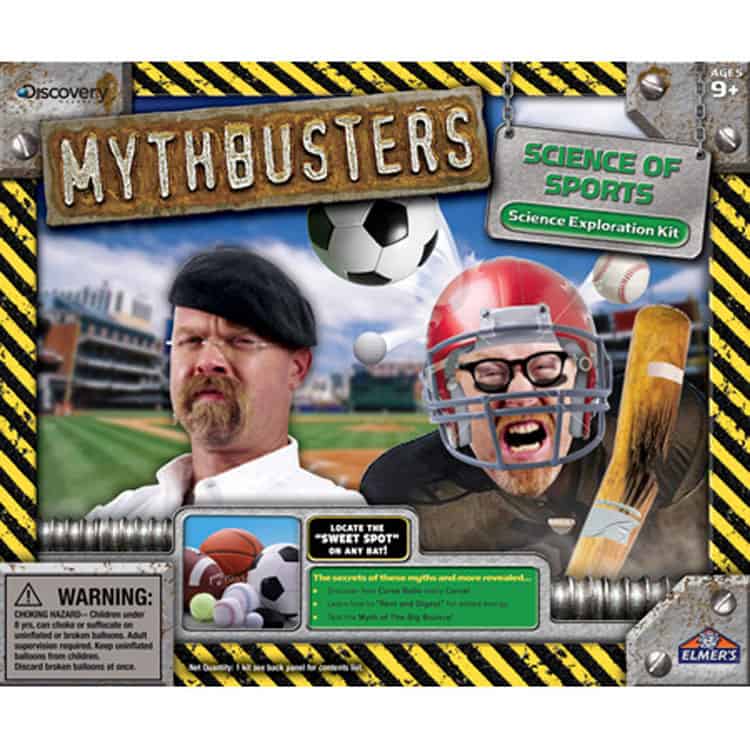 It has never been a problem to get my son interested in science. He has been drawn to scientific things since he was a baby. He has an awesome questioning mind that drives him to find out how things work.
To keep his love for learning science alive I use more than just the greatest homeschool curriculum.
Recently I discovered the Myth Busters Science Kits and let my son loose with them!
The first one he tried out was the Mythbuster's Weird World of water. It had some neat experiements in it, and you can read all about it in our review here.
My son couldn't wait to get started with it and he spent his entire afternoon working through each of the experiments included in the kit.
Here is a list of the things covered by this kit:
Discover how curve balls really curve
Learn how to rest and digest for extra energy
Test the myth of the black eye
Scientific Explorer science kits Fun for Boys and Girls endless creation possibilities in each kit
Scientific Explorer science kits Incorporate learning and exploration into play
What a fun way for kids to learn about science!
"This is a great kit that will allow kids to explore the world of science as it pertains to sports. They will be able to test common myths and develop a passion for exploration and experimentation at the same time! It might seem that the outcome in sports comes down to which team has the most luck or which athlete has the most talent. And sure, both of those things are important. But science plays a major role in sports as well you couldn't score a goal or hit a home run or throw a touchdown without it!"