This Teenage Mutant Ninja Turtles Playset Review is part of the new 2015 Hottest Toys series that I will be sharing here on Saving Dollars and Sense that will highlight each of the hottest toys for the 2015 holiday toy season.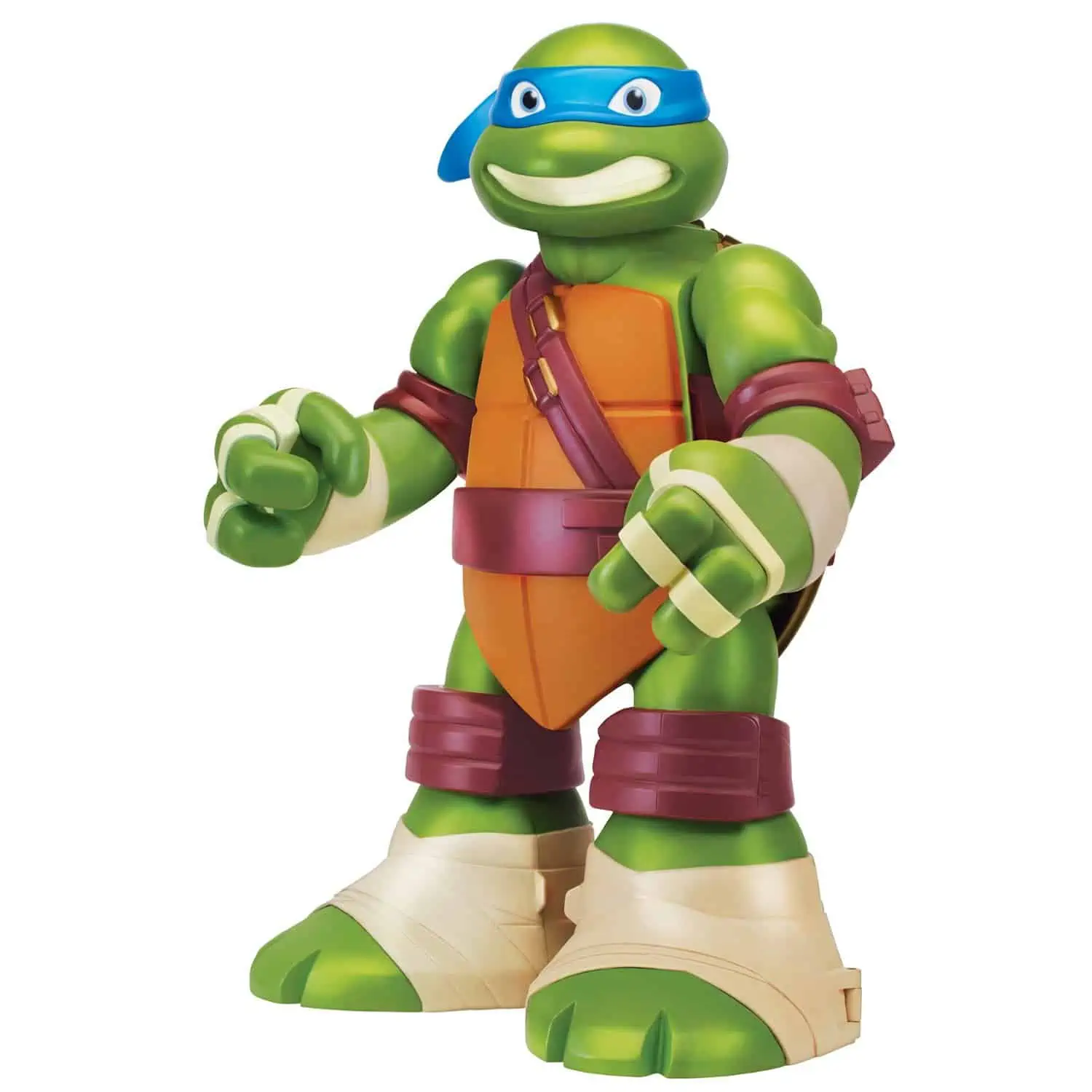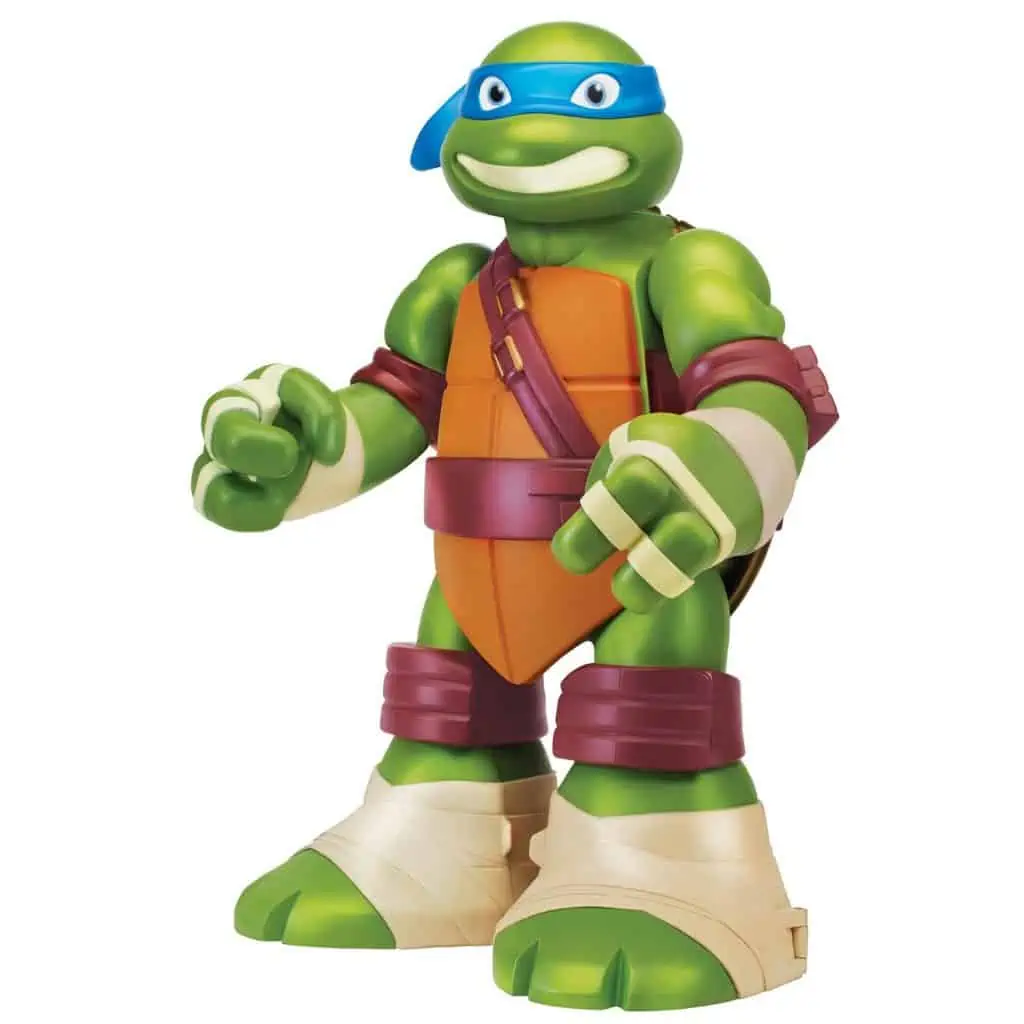 The Teenage Mutant Ninja Turtles have always been popular, and their playsets have long been sought after items. However, the Giant Leonardo playset is in a different league altogether!
Leonardo stands two feet tall and cuts an imposing figure, before breaking down into a multi-level sewer playset that will keep children engrossed for hours on end!
With 30 features including a skate park, a street-level view, the turtle computer, jail cells and turtle trap doors galore, the Giant Leonardo playset is everything any child would need to create their own amazing turtle adventure!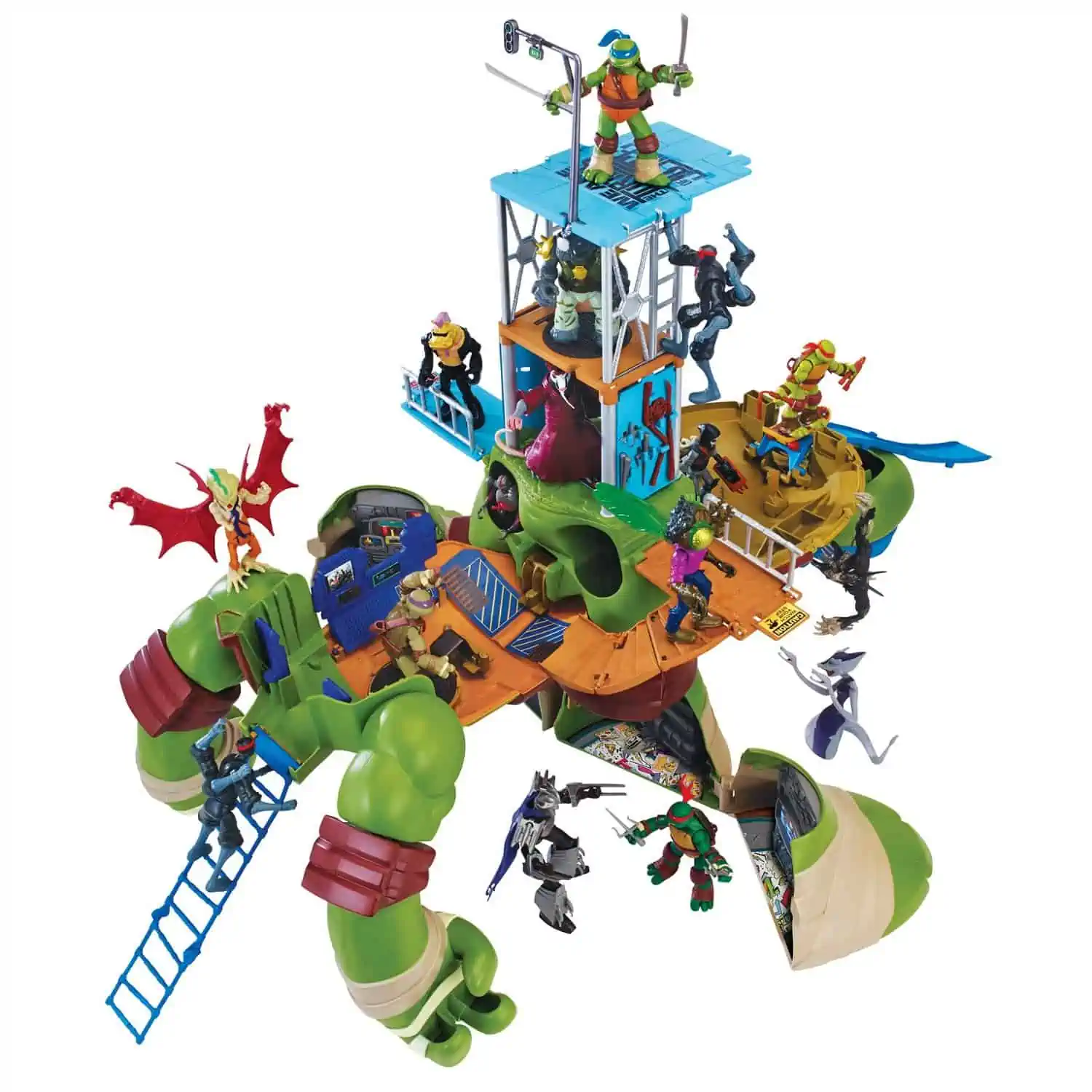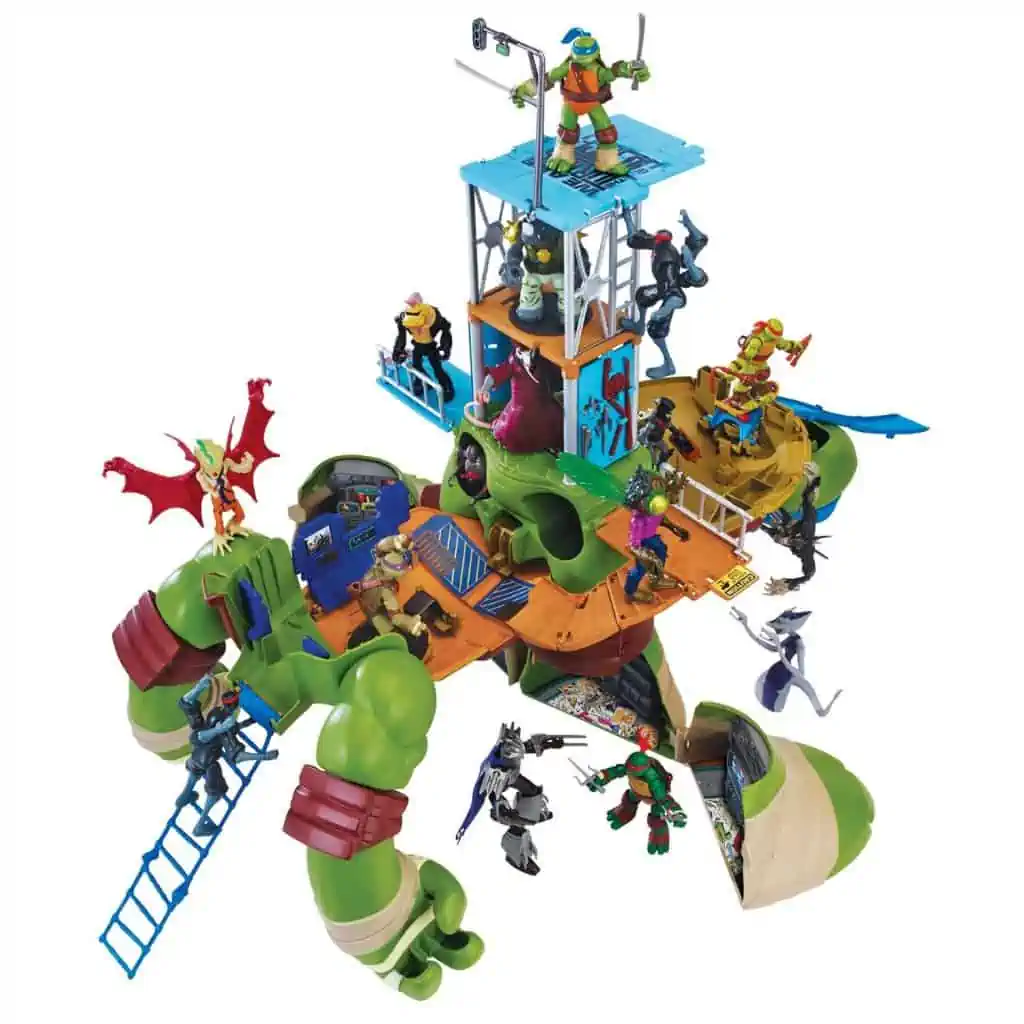 Features of the Teenage Mutant Ninja Turtles Playset
24 x 16.5 x 13.5 inches
Ages 4 and up
Includes 9 different rooms and over 30 features
Dual play modes
33 stickers and skateboard included
Is the Teenage Mutant Ninja Turtles Playset Worth Buying?
The most striking element of the TMNT Giant Leonardo Playset is, unsurprisingly enough, the giant Leonardo. At two feet tall, Leonardo is an impressive figure.
For his sheer size in this format, Leonardo is sure to be used in different kinds of creative and imaginative play. The real fun, however, comes when Leo transforms into the sewer lair playset!
There is so much going on with the fully expanded playset that it can be easy to get lost in an imaginative narrative. From Donatello's workshop to the lookout tower, a jail cell or the skate park, every inch of Leo's frame is used to give some added value and extra playing space.
This is a remarkable use of available space, and it is a testament to the design just how much they have managed to fit in the design.
Transforming from Giant Leonardo into the playset is not overly difficult, but there are a couple of slightly trickier sections that young children could struggle with.
However, on the whole, the transformation is relatively simple. Most of the special features require nothing more than to be folded out, while the secret trap doors and Launchpad are a simple click and play buttons.
The idea of this playset is that children will already have the toys, and this playset is just a platform on which to play. That being said, this is not a cheap toy.
It is slightly disappointing that there are no figures included in the set. Even assuming most children will have existing turtle figures to play with, the inclusion of a couple of foot soldiers would be the icing on the cake.
Regardless, the TMNT Giant Leonardo Playset does exactly what it says it does, and does so extremely well. For that reason, it's hard to find fault.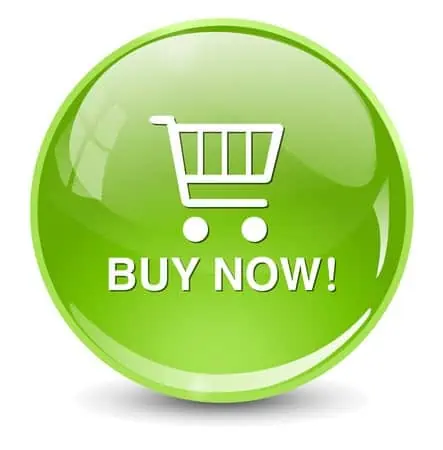 Read all of the 2015 Hottest Holiday Toy Reviews to learn which toys are the right choice for you.