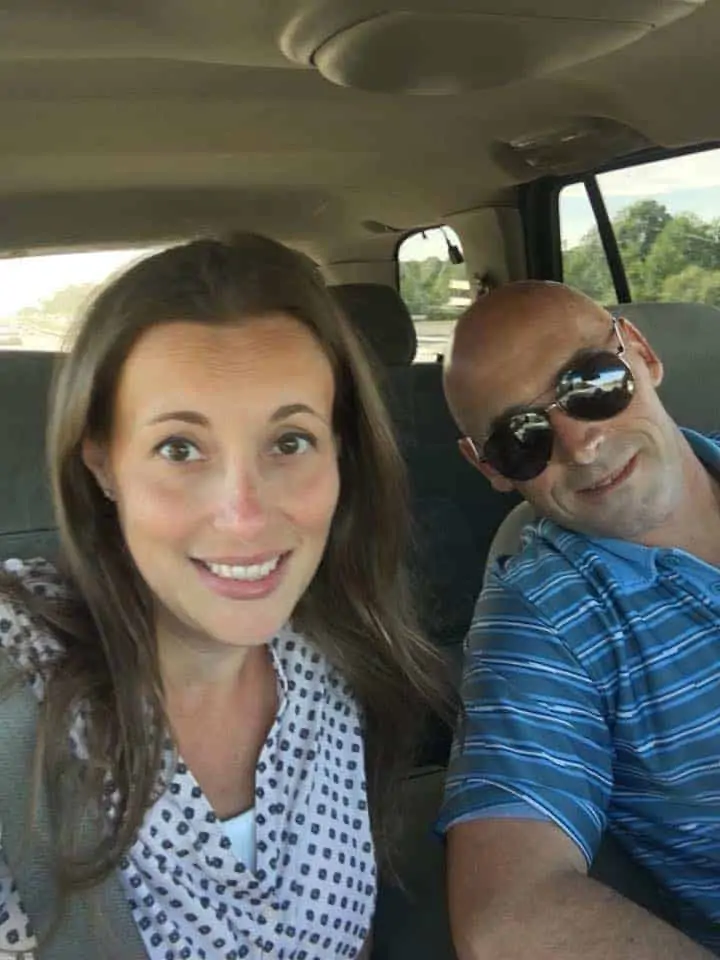 When I was asked if I wanted to attend an advanced screening of the new Skyscraper Dwayne Johnson movie that comes out in theaters this Friday AND bring a guest, I didn't hesitate to reply back YES!
I knew my husband would love an action movie and this one did not disappoint!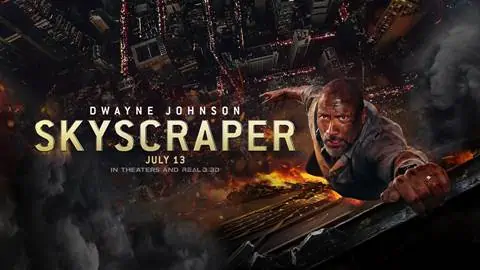 I don't want to give away too much, so I will just say that while Dwayne Johnson was exactly what you would expect from him…okay there ARE a few unexpected things that make him even tougher, but I won't give it away. You'll just have to head to the theater this weekend to see for yourself why he is a leg above all the others.
Global icon Dwayne Johnson leads the cast of Legendary's Skyscraper as former FBI Hostage Rescue Team leader and U.S. war veteran Will Sawyer, who now assesses security for skyscrapers. On assignment in China he finds the tallest, safest building in the world suddenly ablaze, and he's been framed for it. A wanted man on the run, Will must find those responsible, clear his name and somehow rescue his family who is trapped inside the building…above the fire line.
Neve Campbell was just as awesome. In fact, it was so refreshing to see a movie with such a strong female lead character. She proves that moms really can do it all in this movie.
Rich and I shared our thoughts about the show in a video on Facebook and Twitter as soon as we got back to our vehicle.
Dwayne "The Rock" Johnson saw that video and liked it so much that he shared it with all 13M of his fans on Twitter.
I'm still totally fangirling over here!
Maybe now my kids will actually think we are cool…Ha!! (Probably not lol)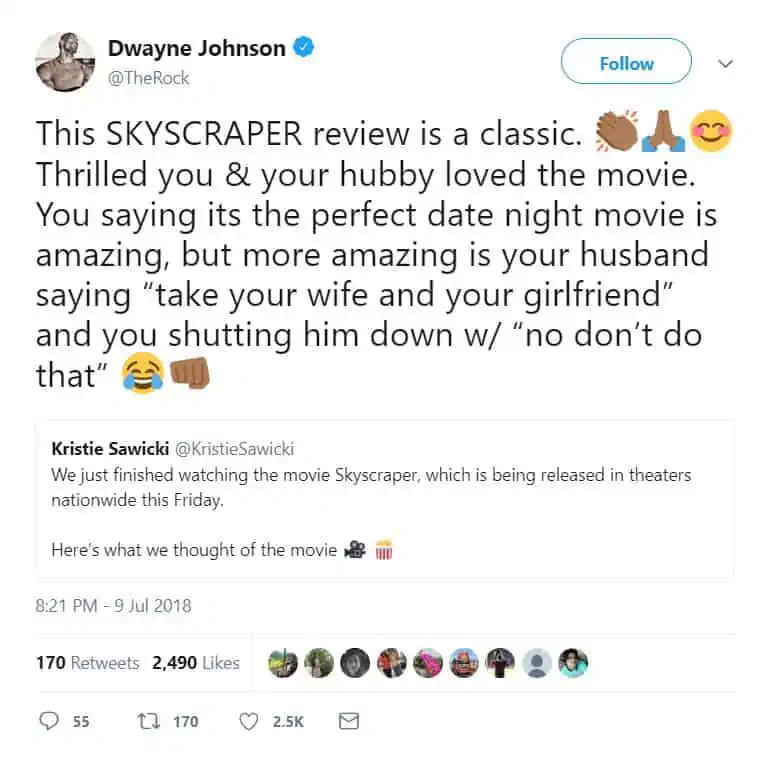 Be sure to check out this movie in theaters beginning TODAY! Trust me, this one will be SO much better watched on the big screen.