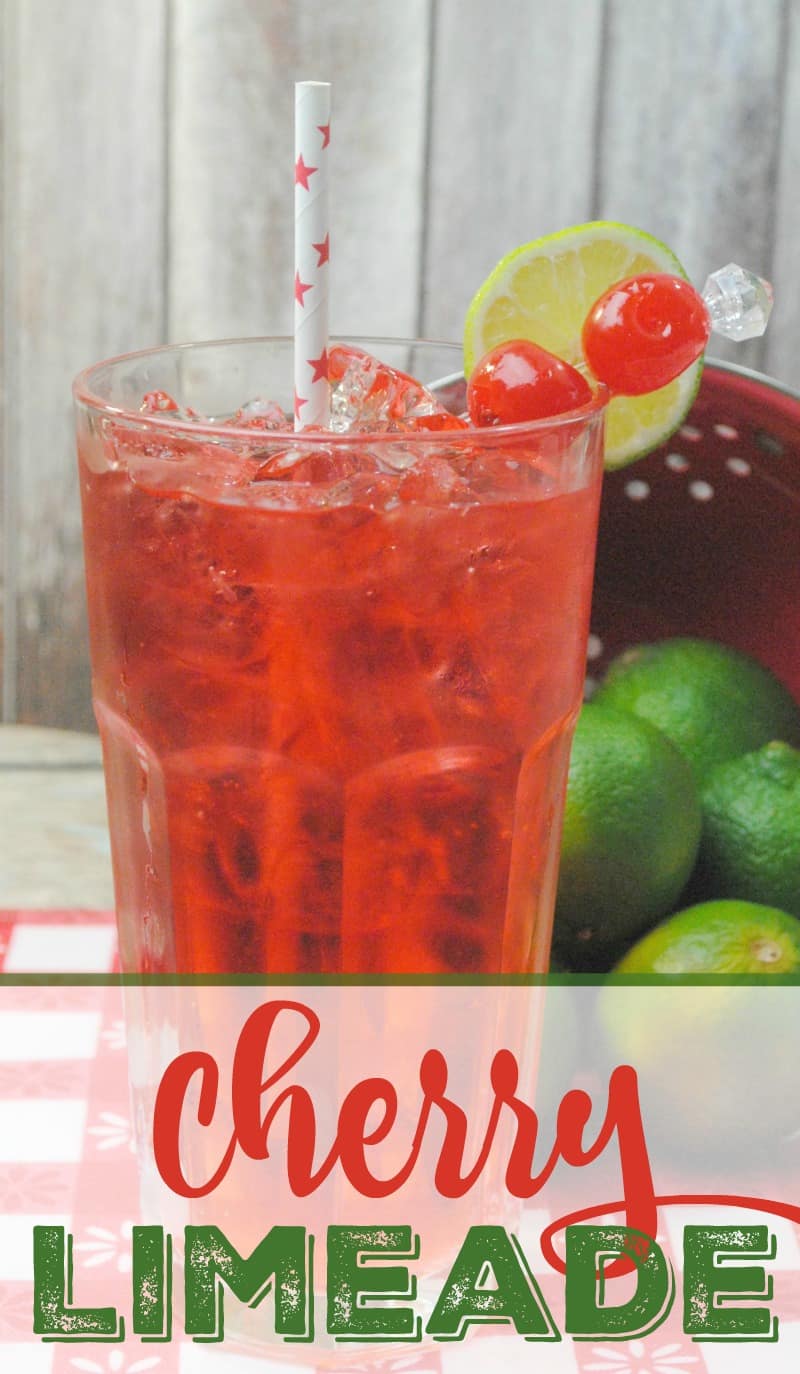 My family knows that I absolutely LOVE a cold glass of Cherry Limeade. This recipe is SO close to the real thing that I really cannot tell the difference.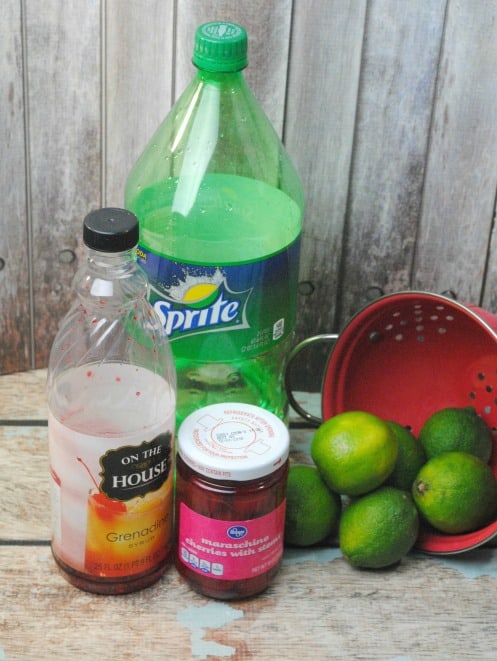 **This recipe makes a gallon pitcher.
Ingredients
3/4 of a 2 liter of Sprite
1/2 Cup of Grenadine
1 Cup of fresh lime lime juice (5 limes)
Ice (crushed to be more authentic)
Maraschino cherries (10 in the pitcher)
Lime wedges of 2 limes.
Directions
Fill a pitcher with ice.
Get the juice from 5 limes with the seeds removed.
Add Sprite, grenadine and lime juice to your pitcher.
Cut your limes into wedges add to your pitcher.
Stir to mix well.
Fill with several cherries.
Pour and enjoy!!