This Floating Citronella candle is so easy to make yourself. It is very effective in repelling annoying bugs this summer, while also creating a fun ambiance to your outdoor areas.
Citronella has been used for over 50 years as a repellent used for various insects such as mosquitoes, biting flies, and fleas.
Spruce up your yard with this beautiful DIY citronella candle. It is not only easy to make, but it will change the look of any table and it actually WORKS!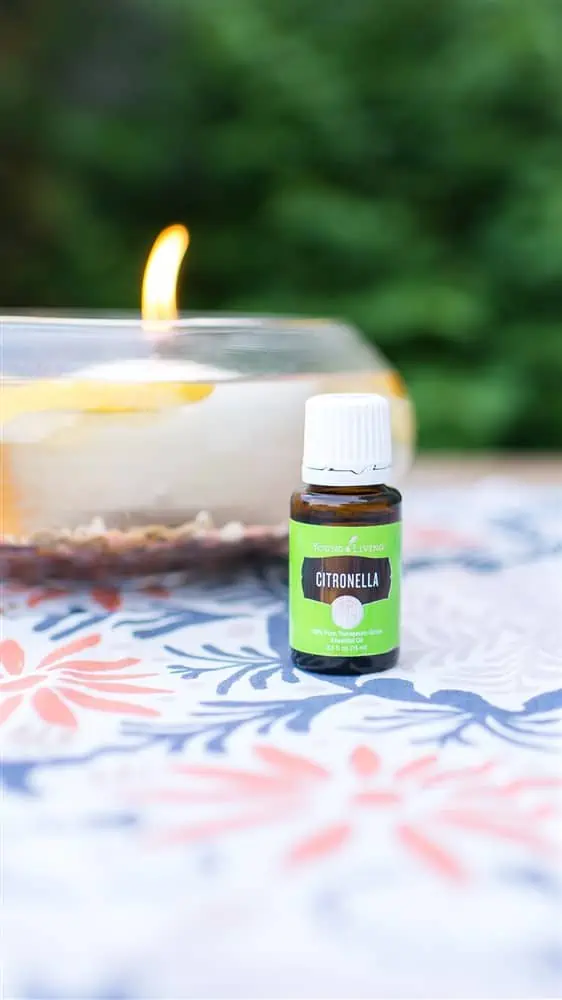 Did you know that many of those store-bought citronella candles don't actually contain citronella oil? 
Instead, the candles are often just citronella 'scented.' BIG difference.
When you make your own using a high quality Citronella essential oil you will be able to notice the difference in how much better it actually works.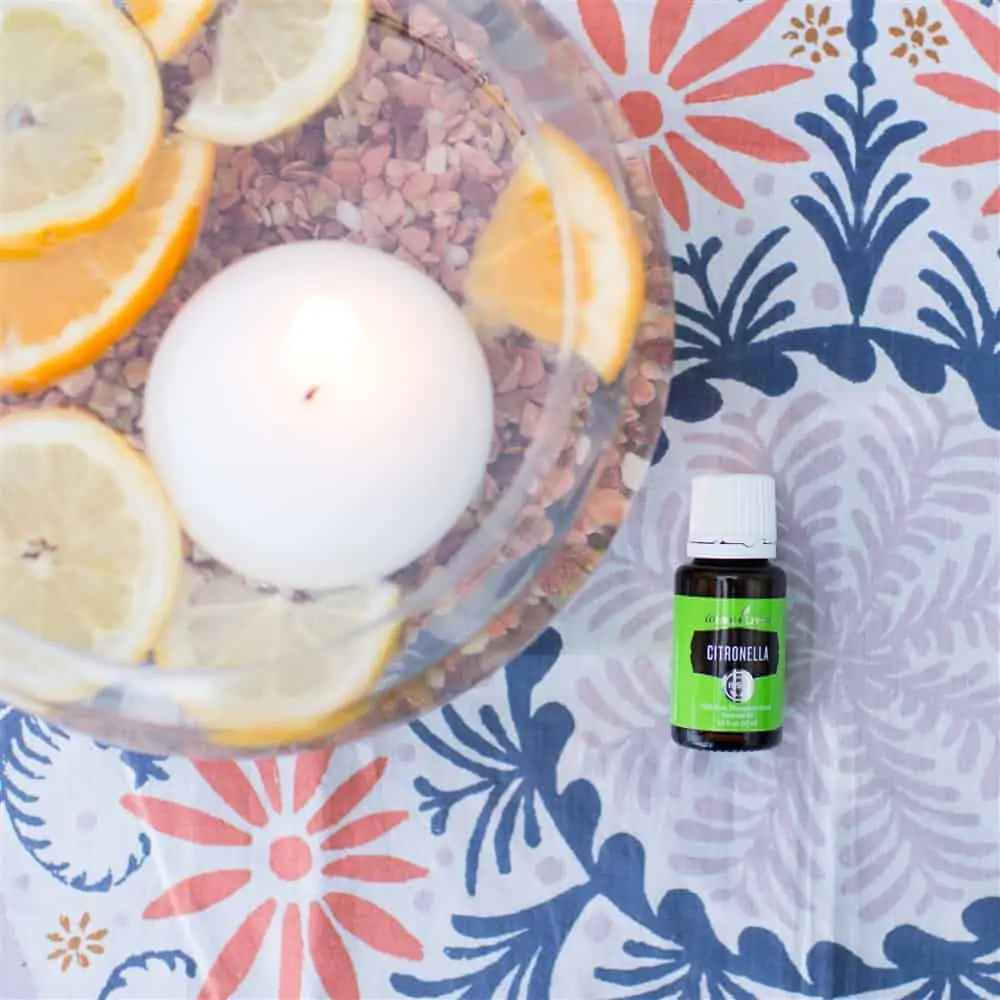 What do you need to make a floating candle?
*Saving Dollars and Sense Tip: I have also had great success just using unscented tealight candles that I had on hand.
How to make a Citronella Floating Candle
Gather decorations and arrange in a bowl. I recommend cutting them into two-inch pieces so they don't bunch at the top of the bowl or cause it to overturn.
Add Witch Hazel, Citronella, and Lemongrass Essential Oil to the bowl.
Fill in the remaining bowl space with water.
After placing your bowl outside, top it off with the floating candle and light it to create a cozy, aromatic ambiance you and your guests can enjoy throughout the evening.
I always use and recommend these high quality essential oils when using them on your skin. Other "essential oils" could contain added chemicals or fillers oils that I am trying not to expose myself to when I can help it.
These Essential Oils are THE BEST and I've had great results with them.
Plus since they aren't watered down they actually work better and last longer.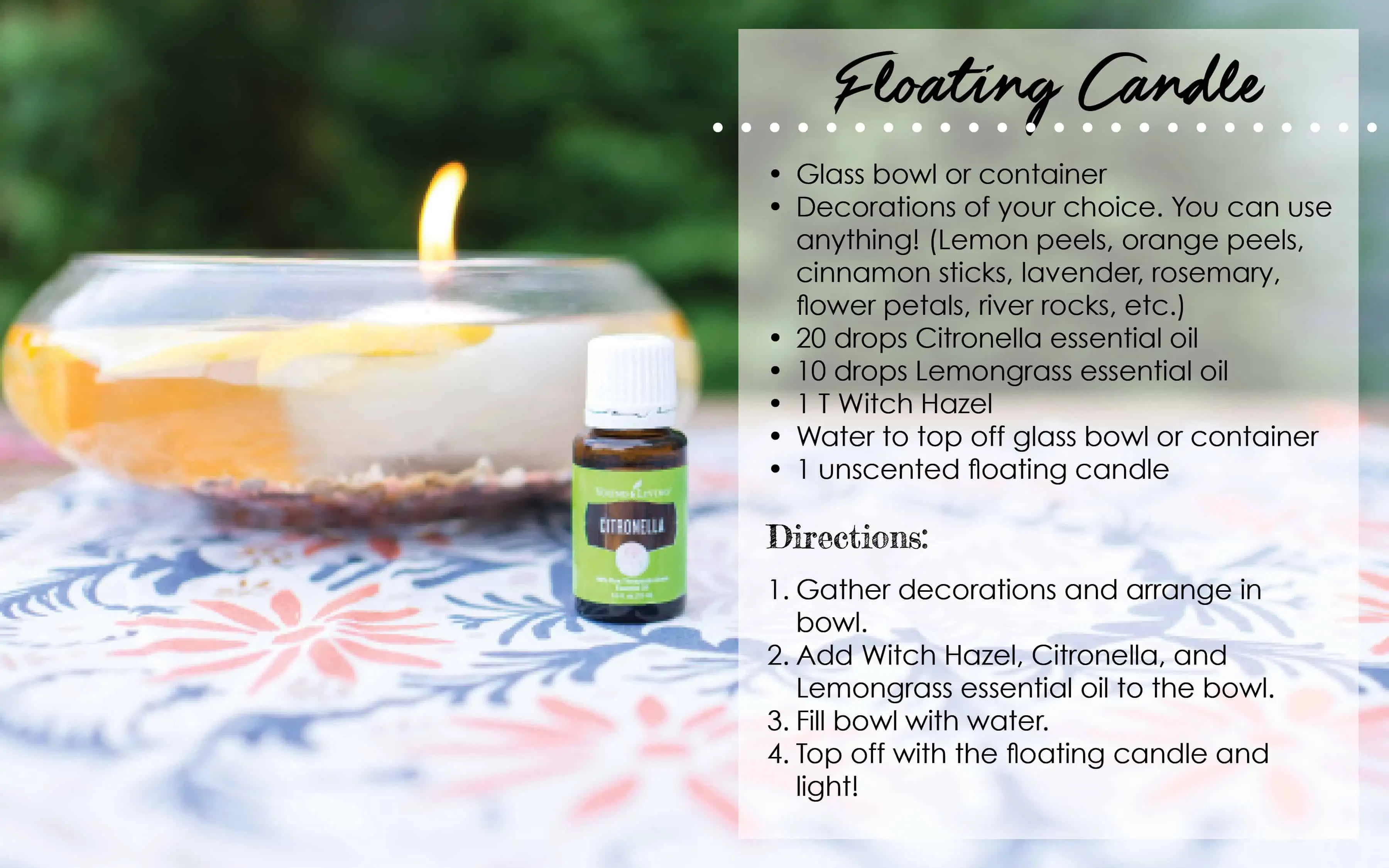 You might also be interested in my Homemade Citronella Bug Spray Recipe.