How much would you pay someone to create your weekly menu plan AND make your grocery list AND give you the recipes?
How about $1.13?
Sounds like a good deal to me… and that's exactly how much you'll pay if you take advantage of the coupon code before the sale ends!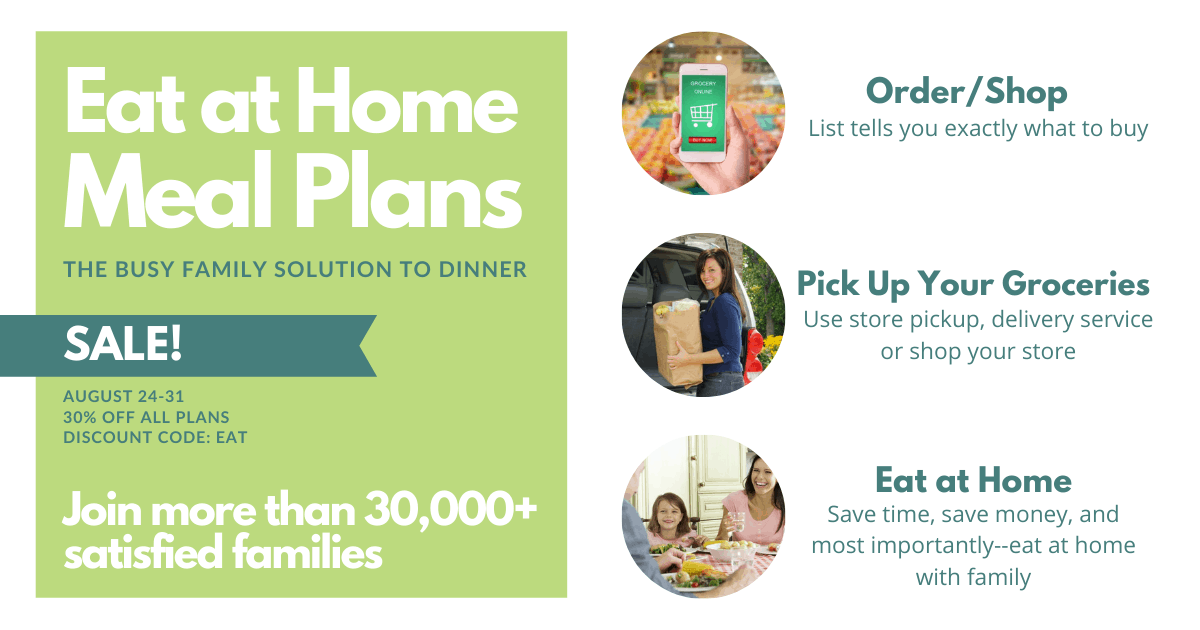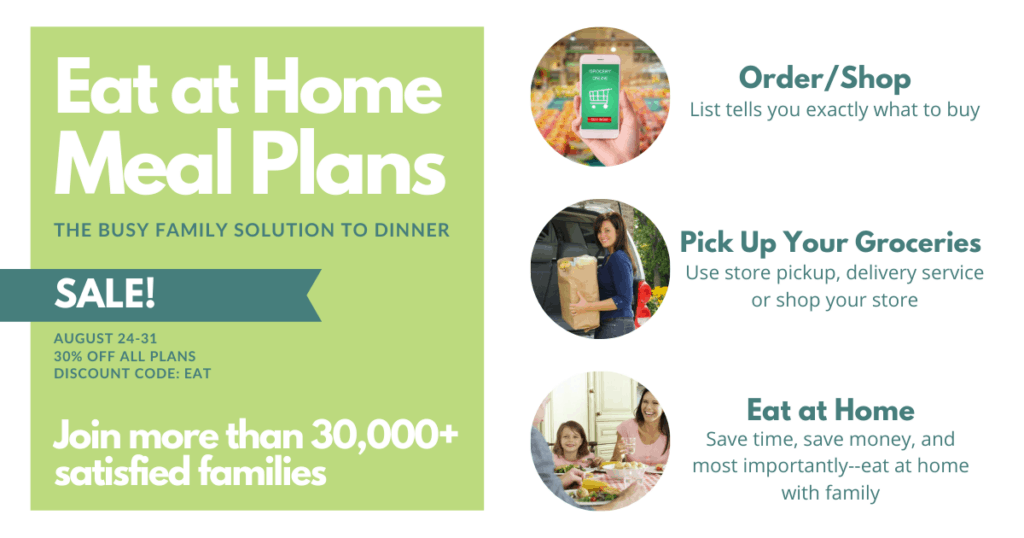 If you love a deal, this is for you!
I love Eat at Home Meal Plans, because they make dinner so easy that eating out is no longer tempting.
Eat at Home Meal Plans:
Four monthly menu plans to choose from (you get access to ALL FOUR: Traditional, Slow Cooker/Instant Pot, Wholesome and No Flour/No Sugar)
1-Hour Freezer Stash Menus – fill your freezer with 6 meals in 1 hour!
15-Minute Meals for your busiest nights
Small family and large family recipes
Color-coded grocery lists to make shopping a breeze
Printable menus
And more!
One dinner out with your family can cost you upwards of $50 – and you don't even have to go anywhere fancy to rack up that kind of bill.
And because all the recipes use common, everyday ingredients the cost of making these meals keeps your budget happy too!
Eat at Home Coupon
Need a dinner time strategy? Using these family-approved meal plans makes dinner time a success no matter what your schedule is!
Use the coupon code EAT today and save 30% off all of the meal plans for as long as you choose to keep them!
You'll get shopping lists and access to all of the plans – Traditional, Wholesome Traditional, Slow Cooker/ Instant Pot, No Flour No Sugar.
I am using the Slowcooker/Instant Pot menu plan this week to make sure I get dinner on the table every night.
You can also sing up for the FREE Eat at Home Challenge and watch me do some FB Lives, so you can see how easy these meals are to make!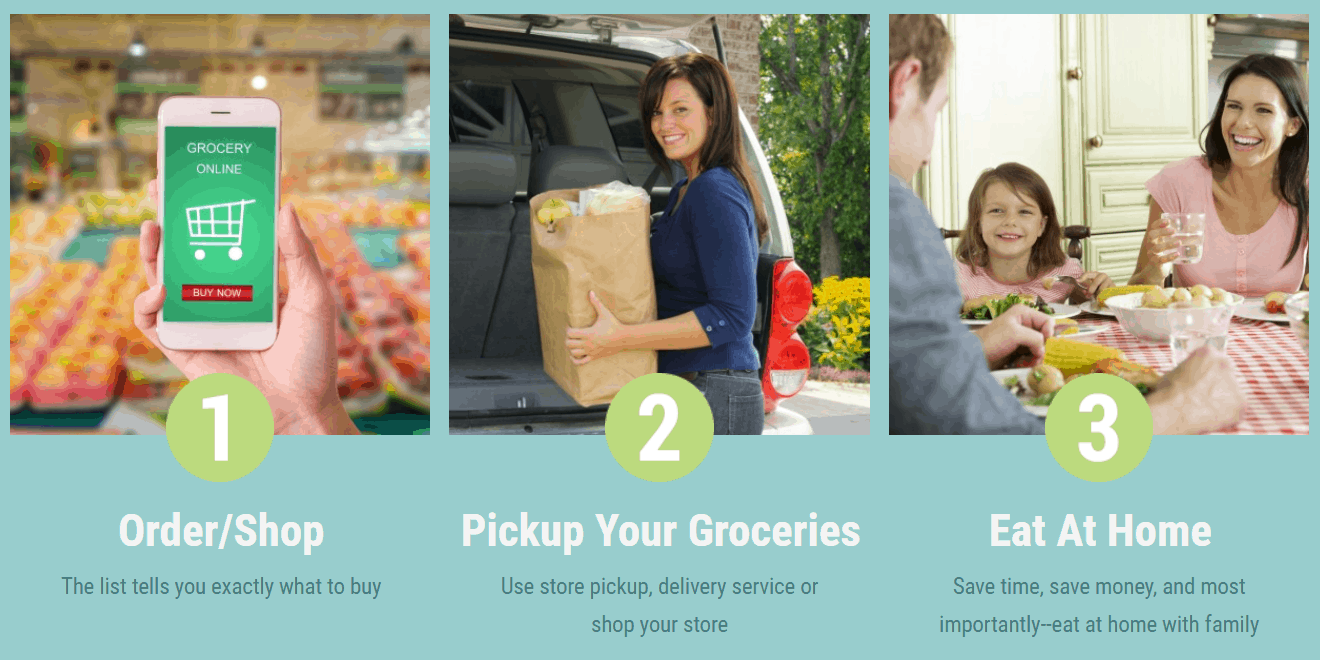 If you aren't satisfied in the first month, let them know and you'll receive a FULL refund.
You can also cancel your monthly or quarterly membership at any time, just by sending an email to help@eatathomecooks.com.
Get yours here while you can save 30% off, for the next couple of days only.