This Printable Kitchen Conversions Chart is such a helpful tool for anyone that spends any time cooking or baking.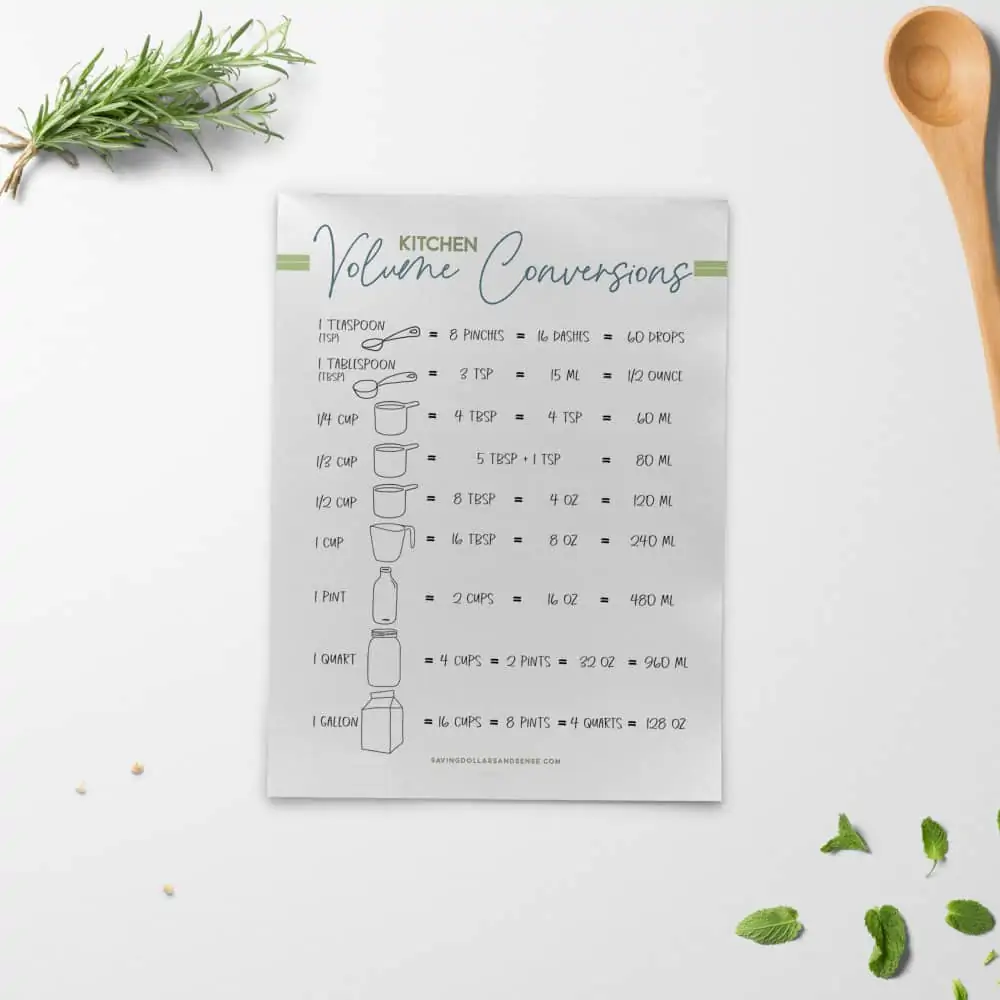 I cannot tell you how many times I have found myself grabbing my phone or checking my computer to look up how may tablespoons are in a cup or how many cups in a gallon.
It is so nice to be able too see all of the kitchen measurements and their conversions in one place. I suggest sticking it on your fridge or in some other easy to see area in your kitchen.
You can download and print this Kitchen Conversions Chart FREE!