This is an activity that I did with my own kids every year during the holiday season.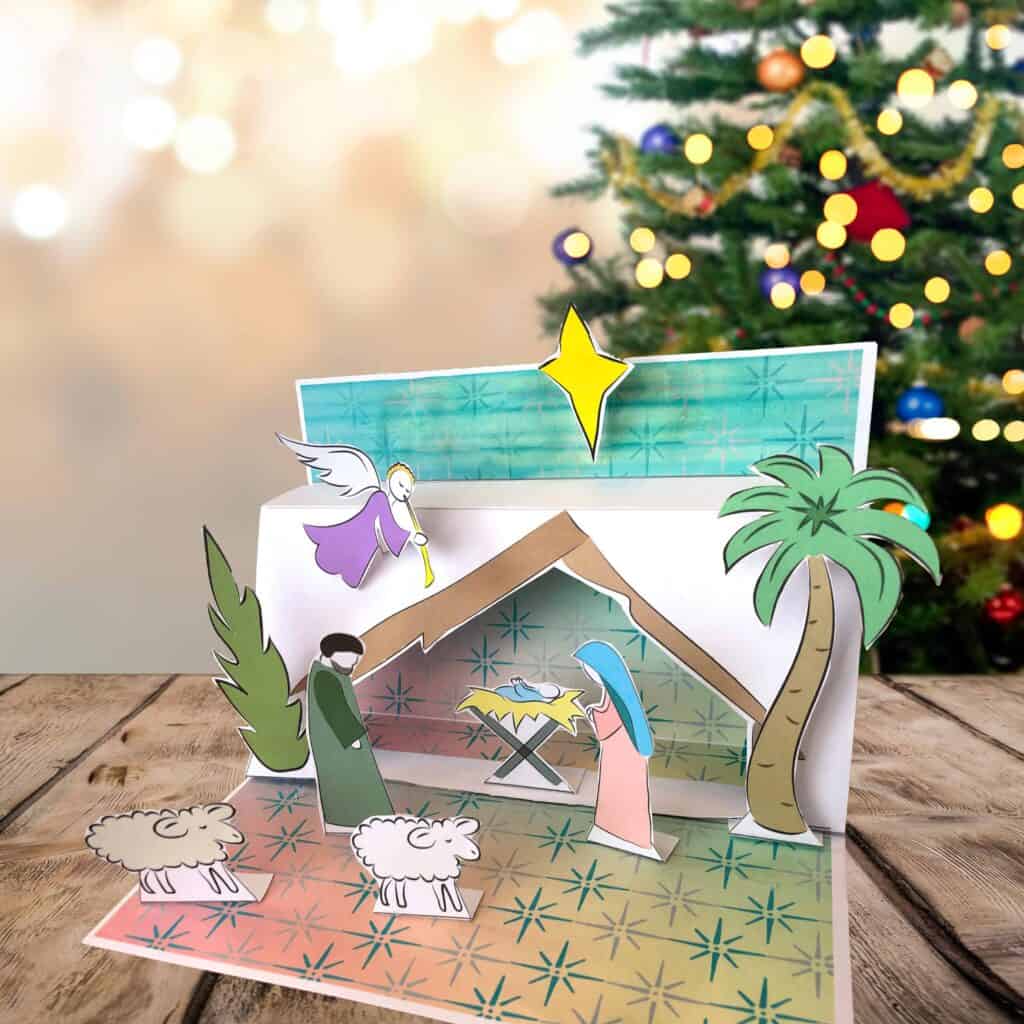 Easy Nativity Craft for Kids
My family and I always enjoyed making our own free printable nativity scene and I thought yours might enjoy it too!
Plus this one is super easy too!
My kids would work together to cut out all of the manger pieces.
Then they would color and assemble the nativity.
Two Nativity Scenes to Choose From
This Nativity gives you two options.
You can choose to color your own pieces or print the manger pieces out already colored in.
I loved that they did it together, however this is a project that all of your kids can do themselves because it really isn't difficult at all.
The most challenging part might be cutting the pieces out.
You might need to help younger kids with the cutting part.
A Simple Nativity Christmastime Tradition
I love the idea of each kid having their own nativity to display in their bedrooms during the holidays.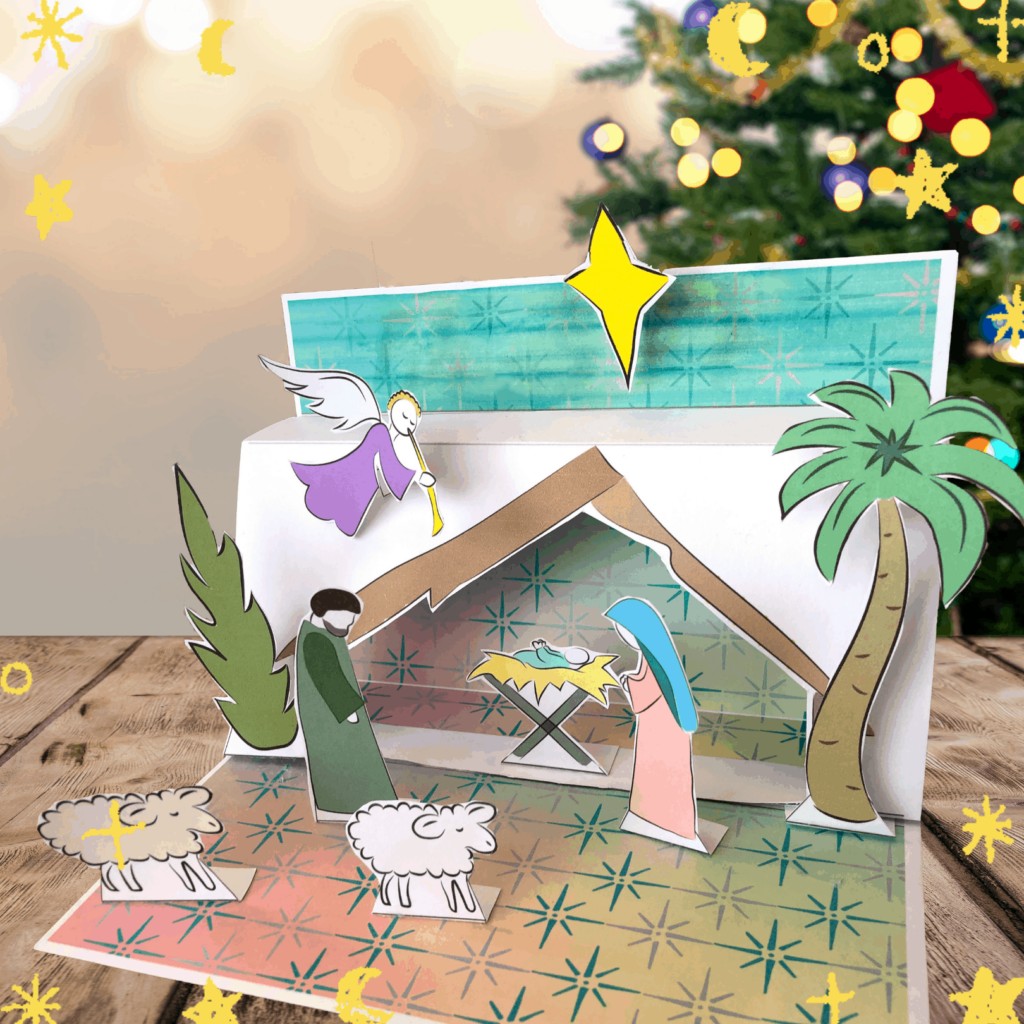 3D Nativity Craft Instructions
Decide if you would like to color your own Nativity figures or use the ones that are already color-filled.
Print the sheets onto card stock.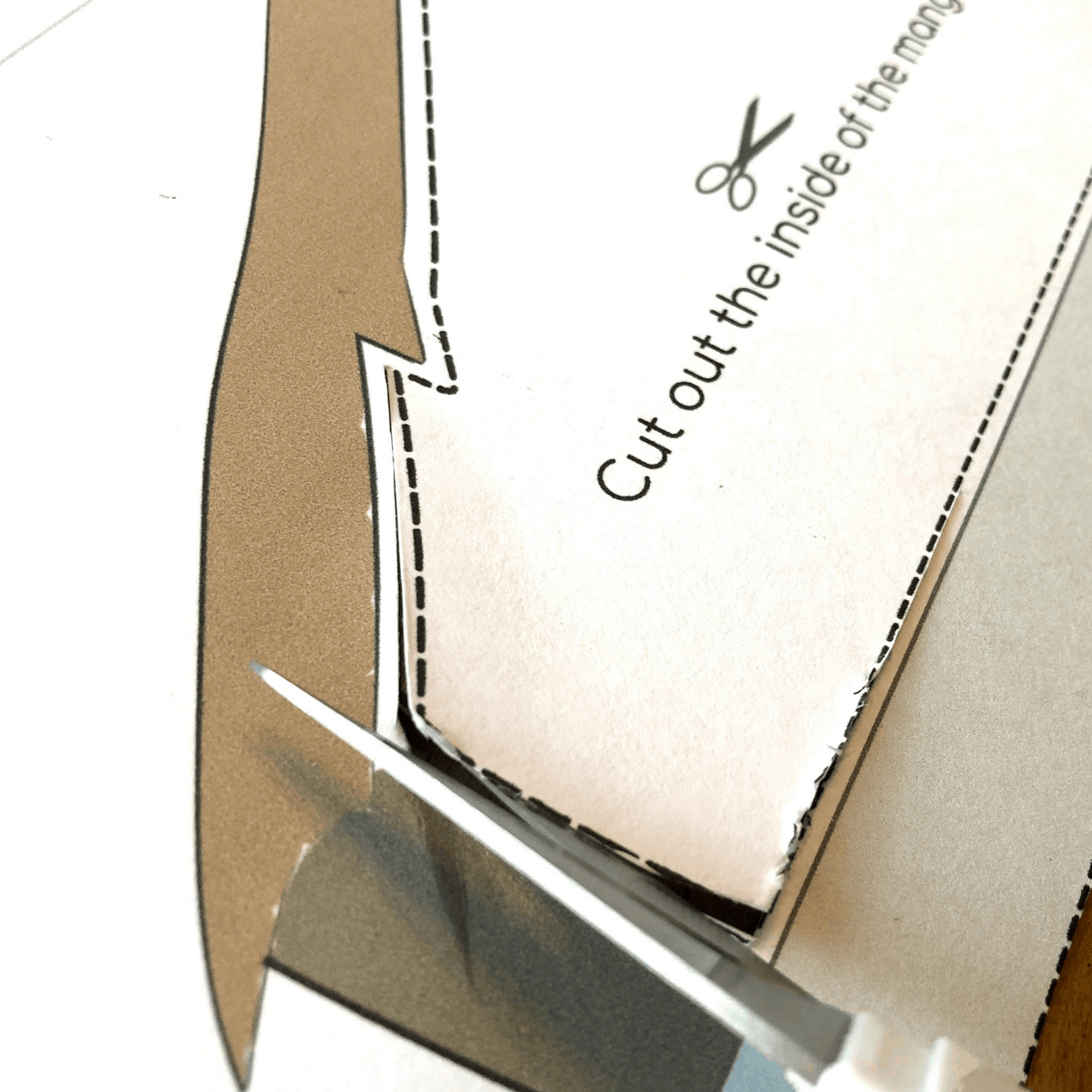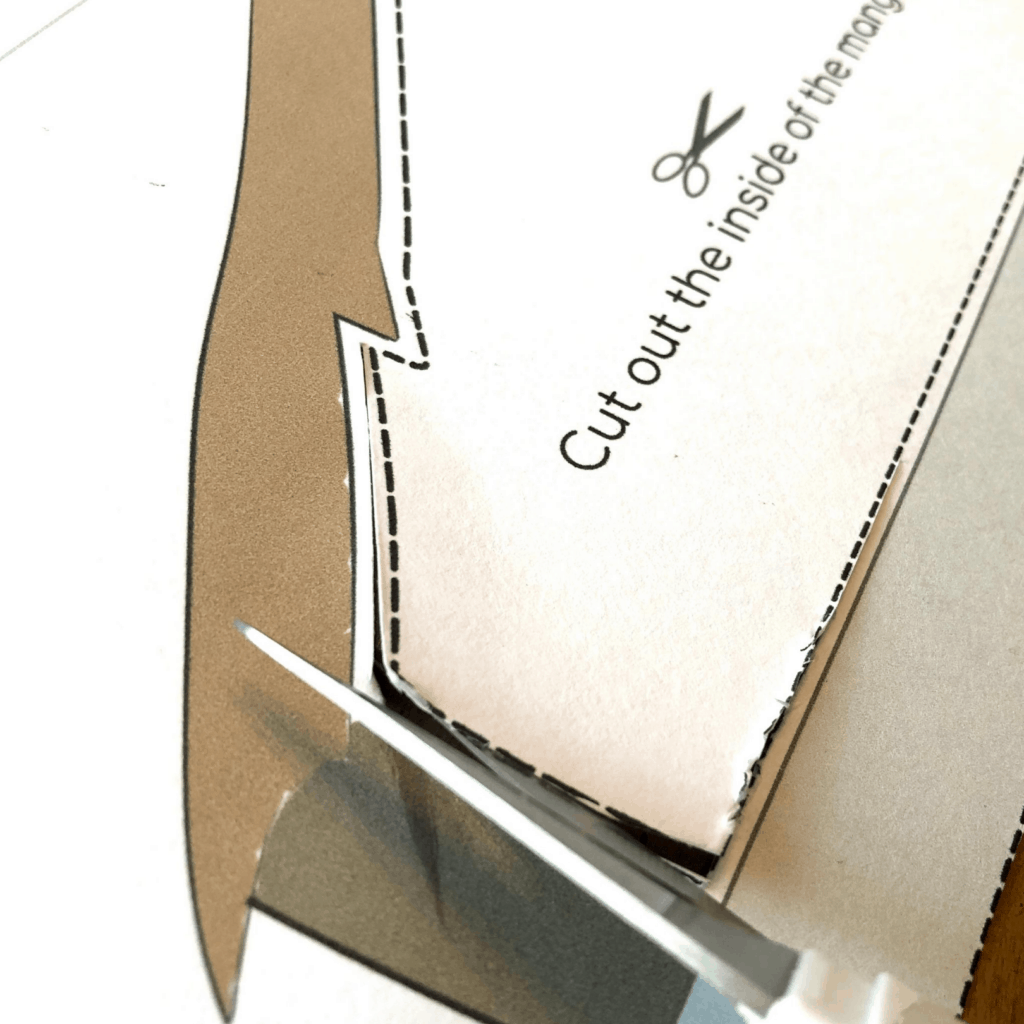 Cut along the dotted lines on the sheet with the manger. Also, carefully cut out the inside of the manger along the dotted lines.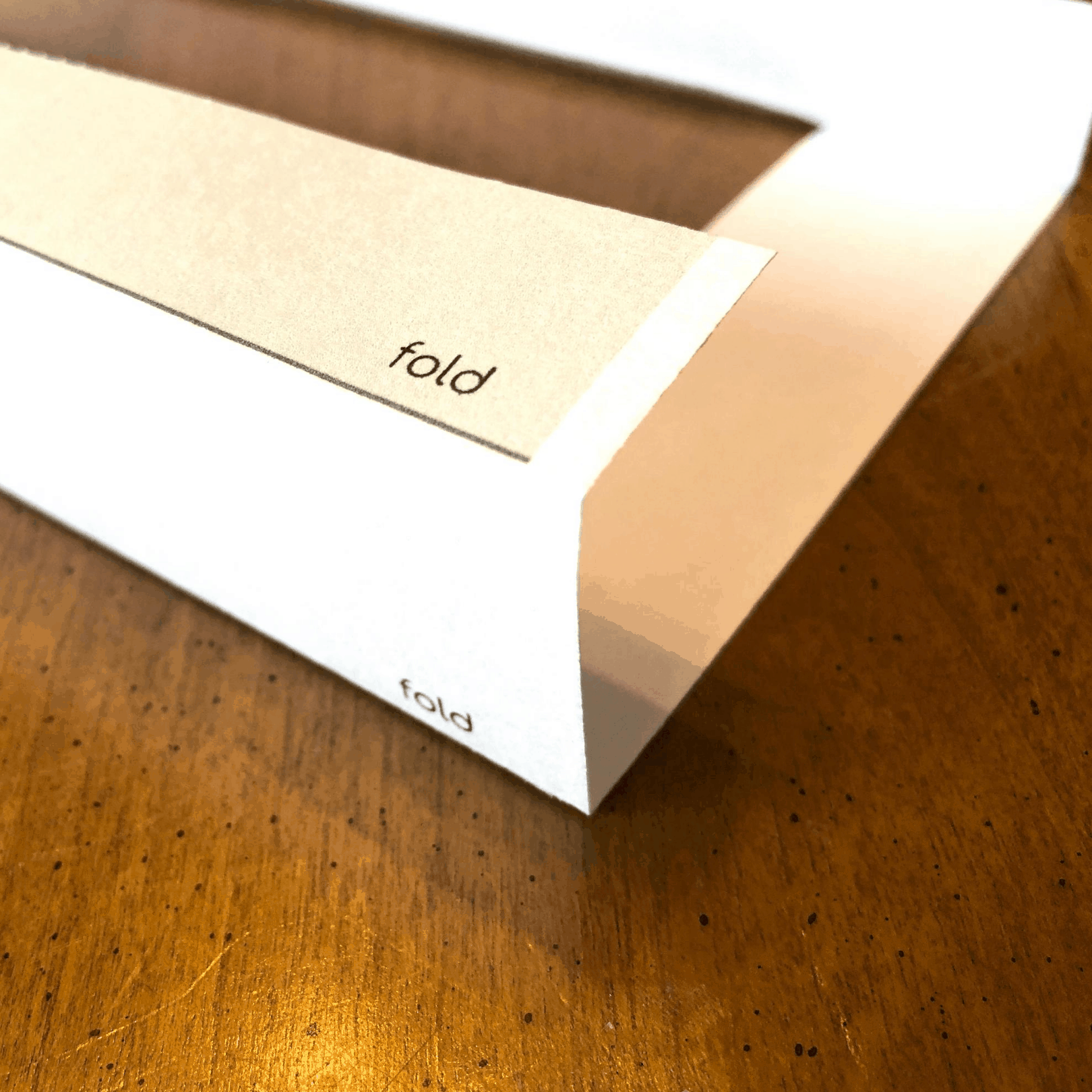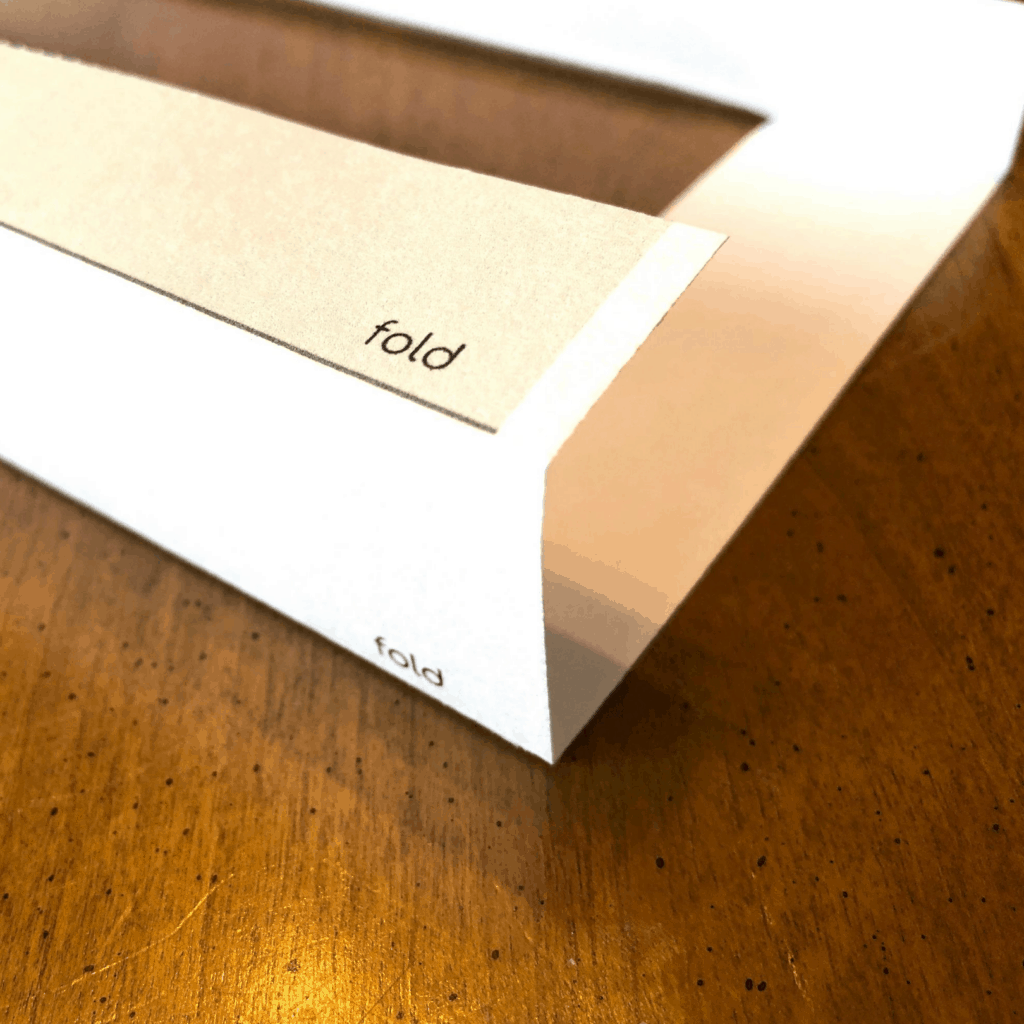 Fold and crease the solid lines of the manger sheet.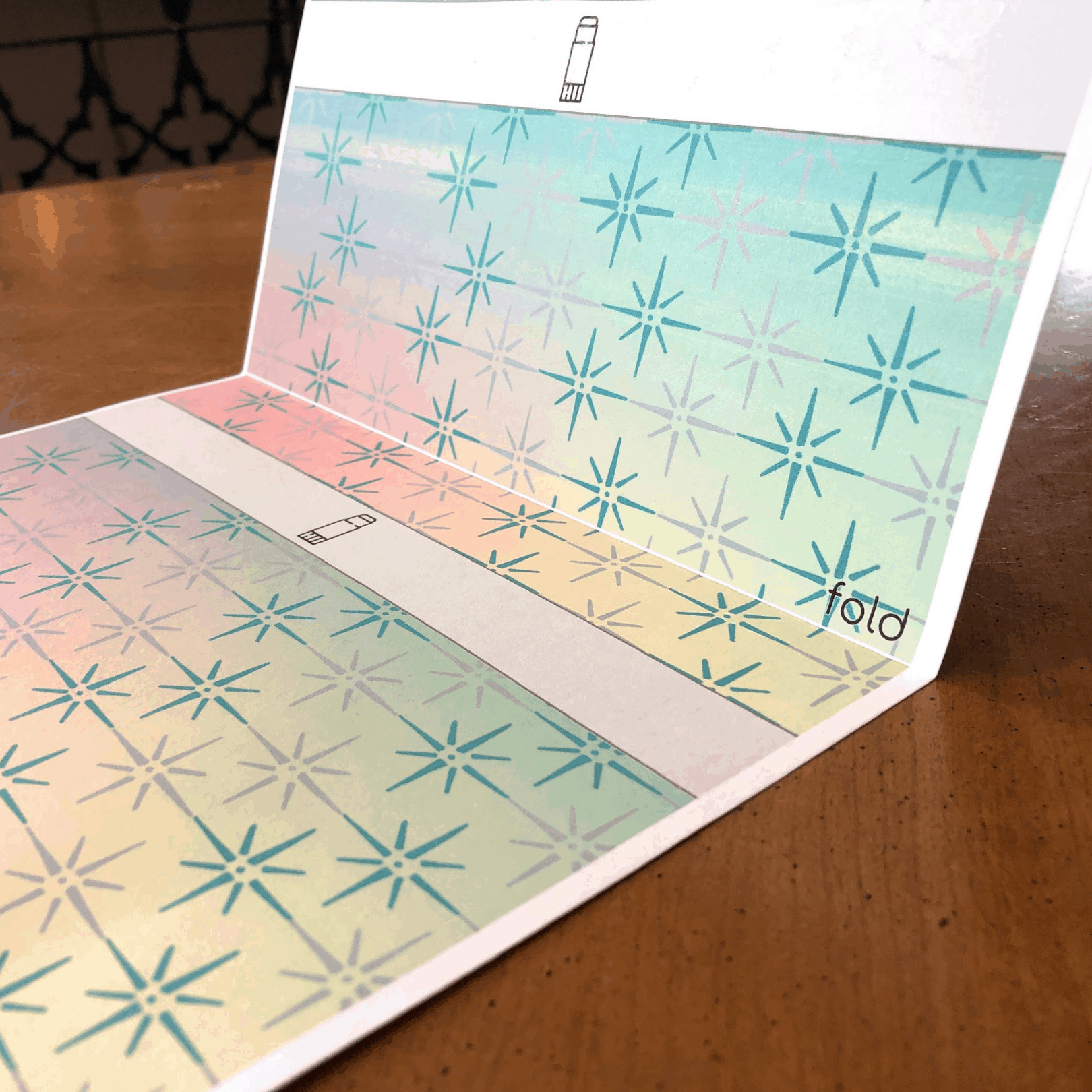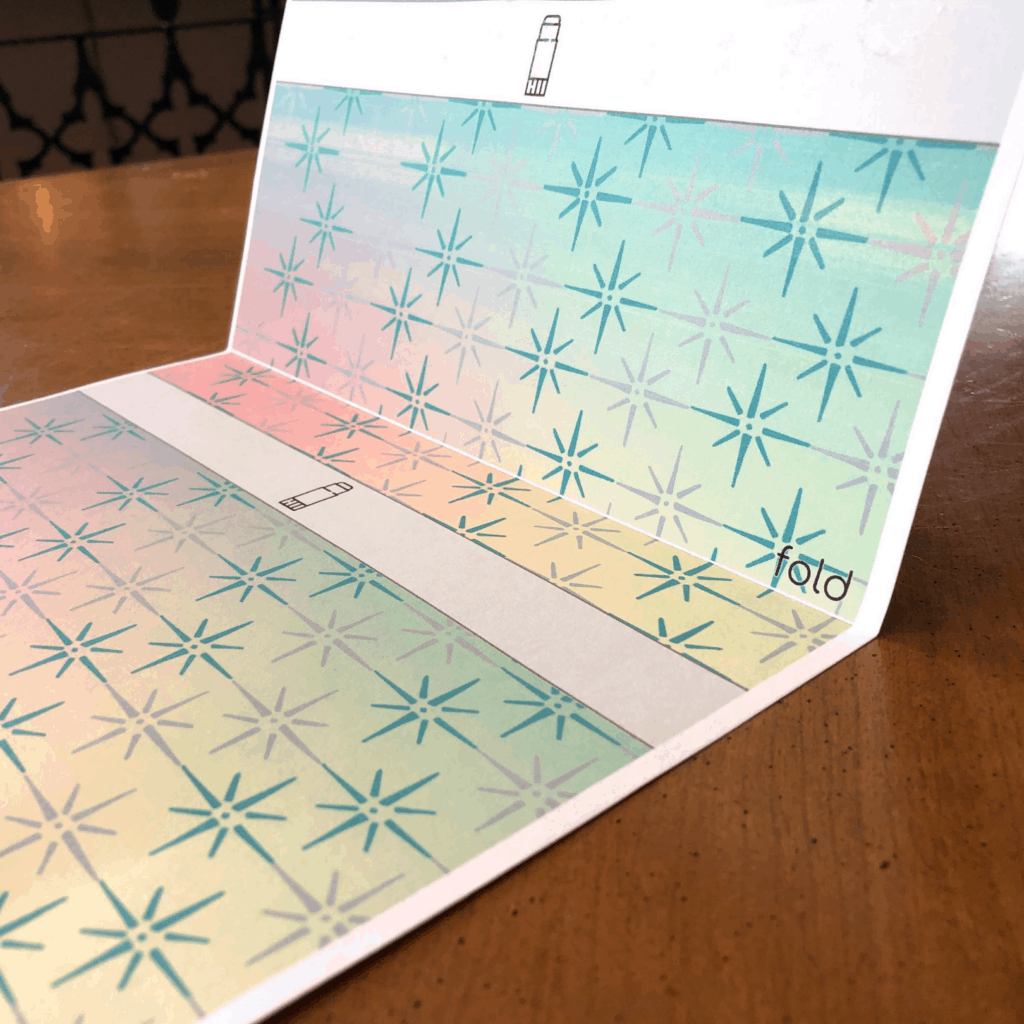 Fold the background sheet in half, horizontally, along the solid white line.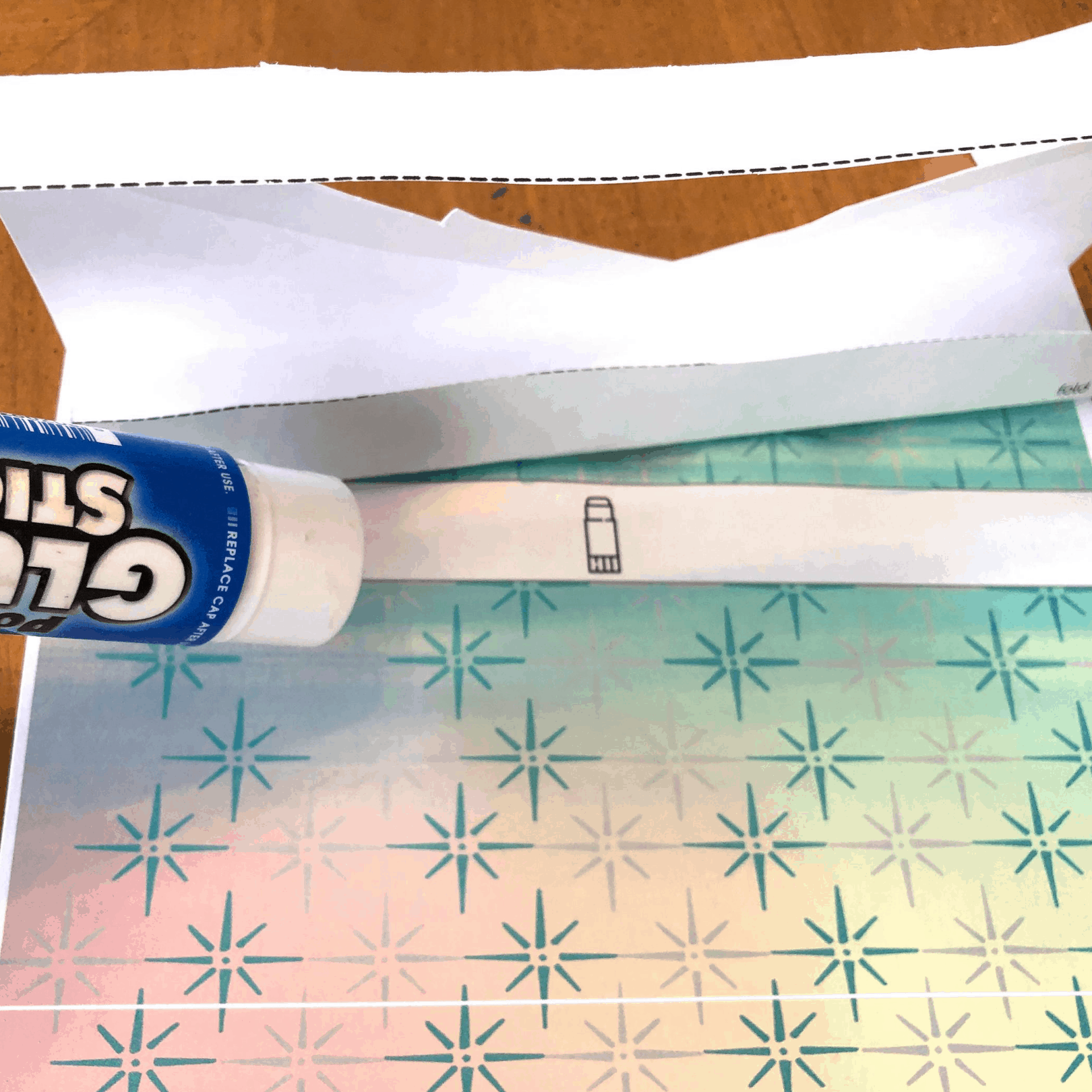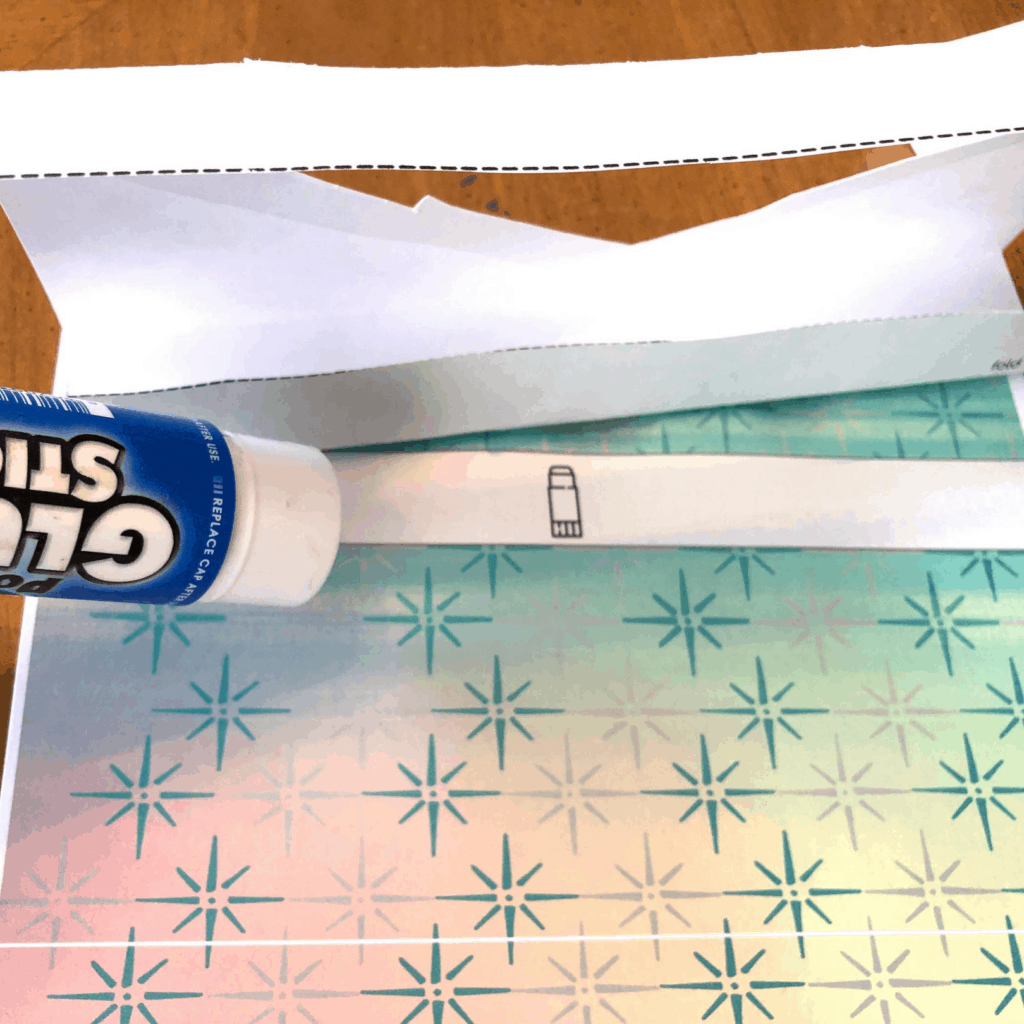 Apply glue to both elongated rectangles on the background sheet. (see glue stick icon)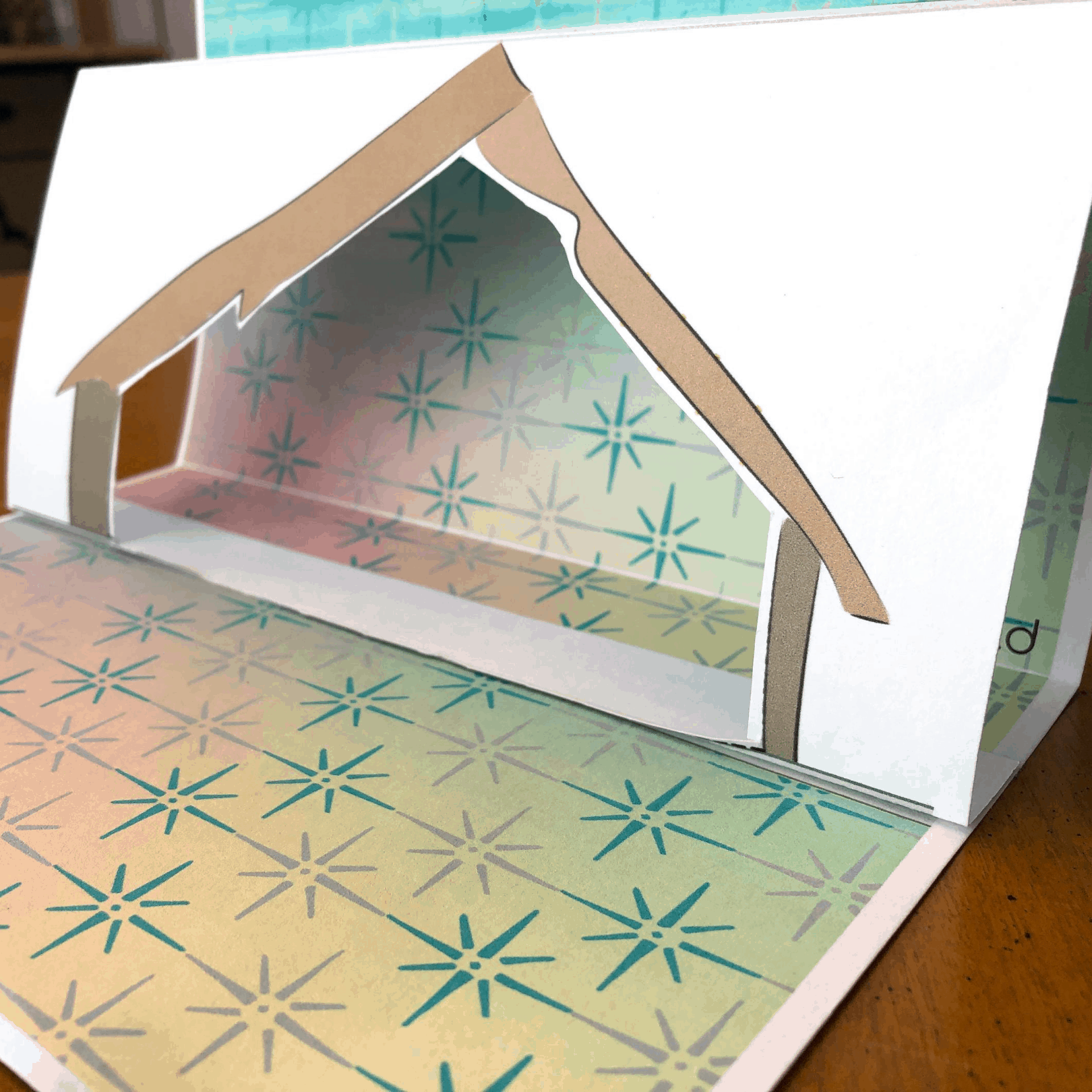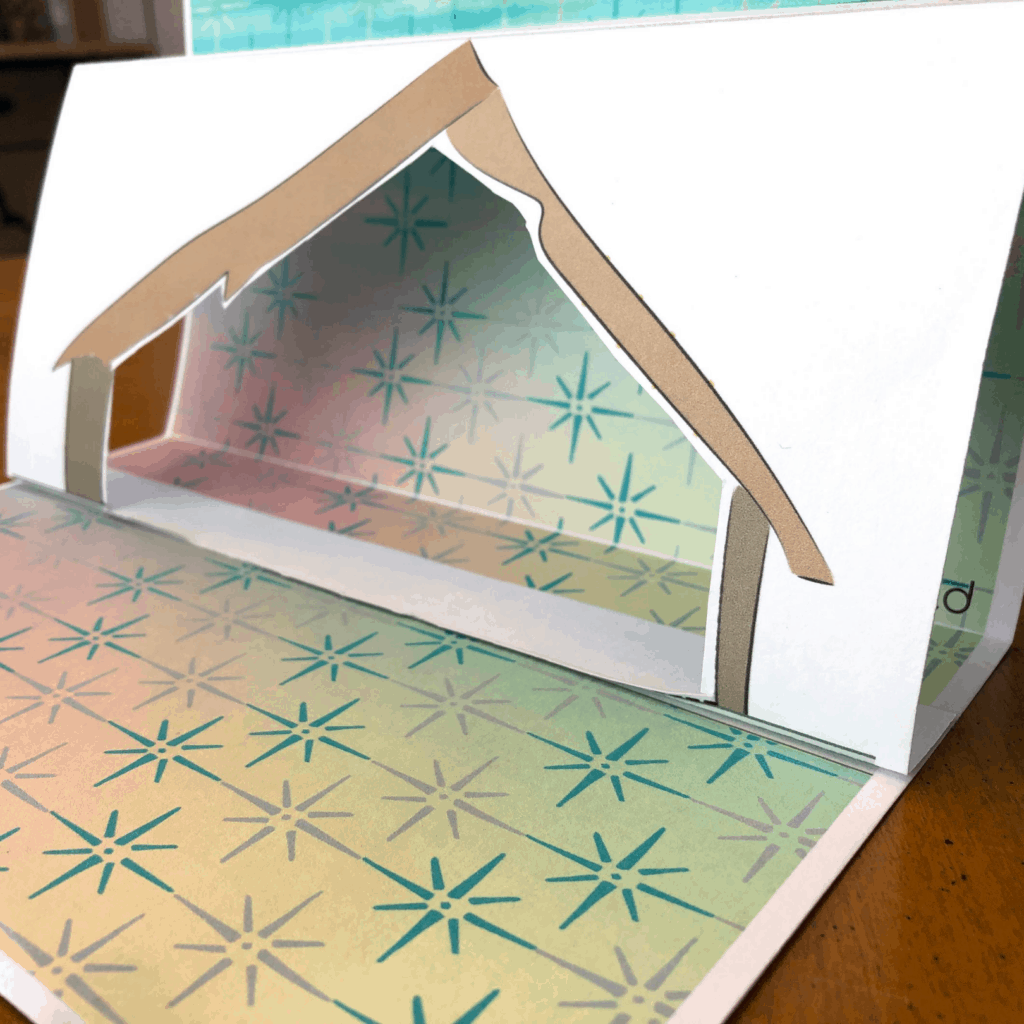 Cut out all of the Nativity figures. You don't have to cut them perfectly, it's okay to have some white showing around the edges.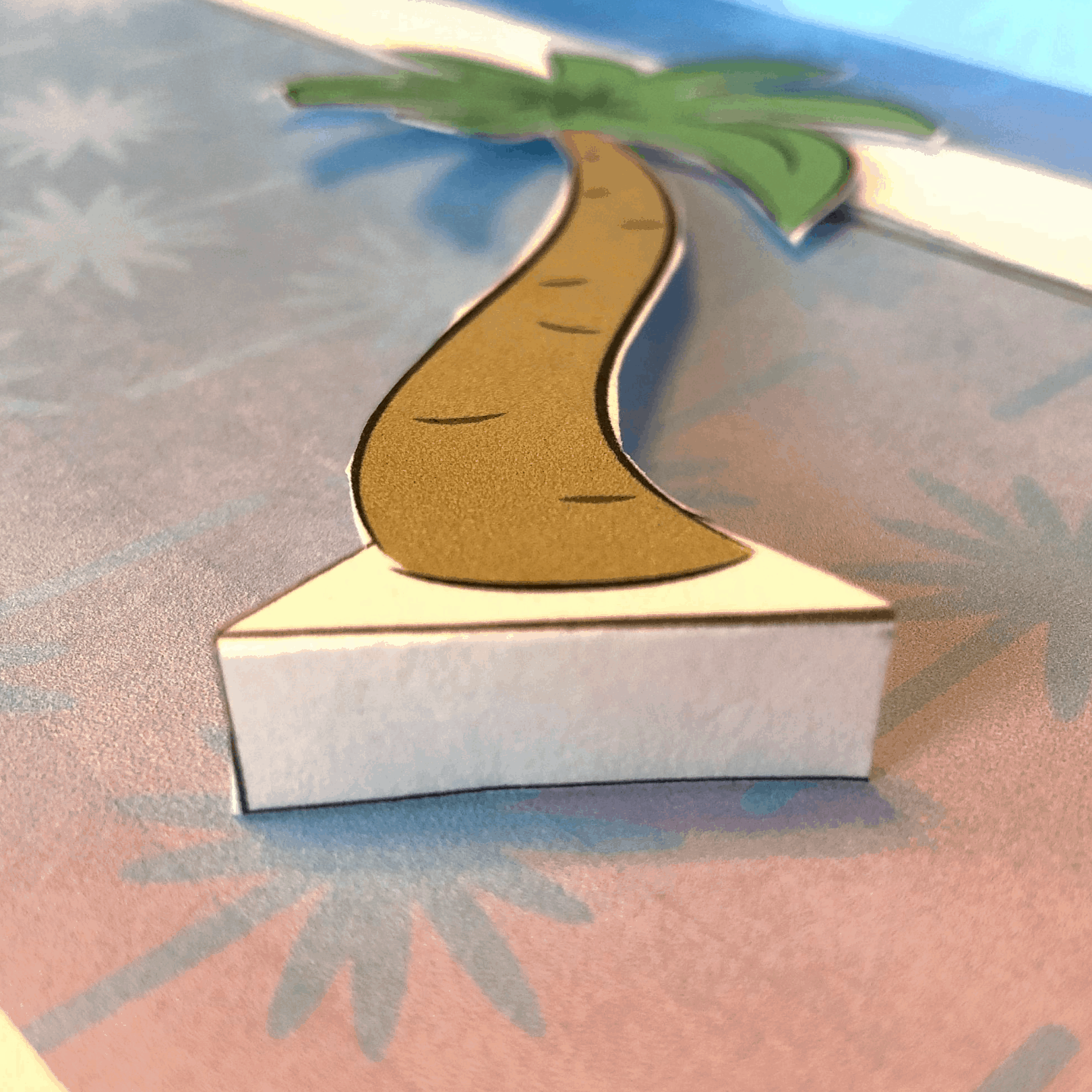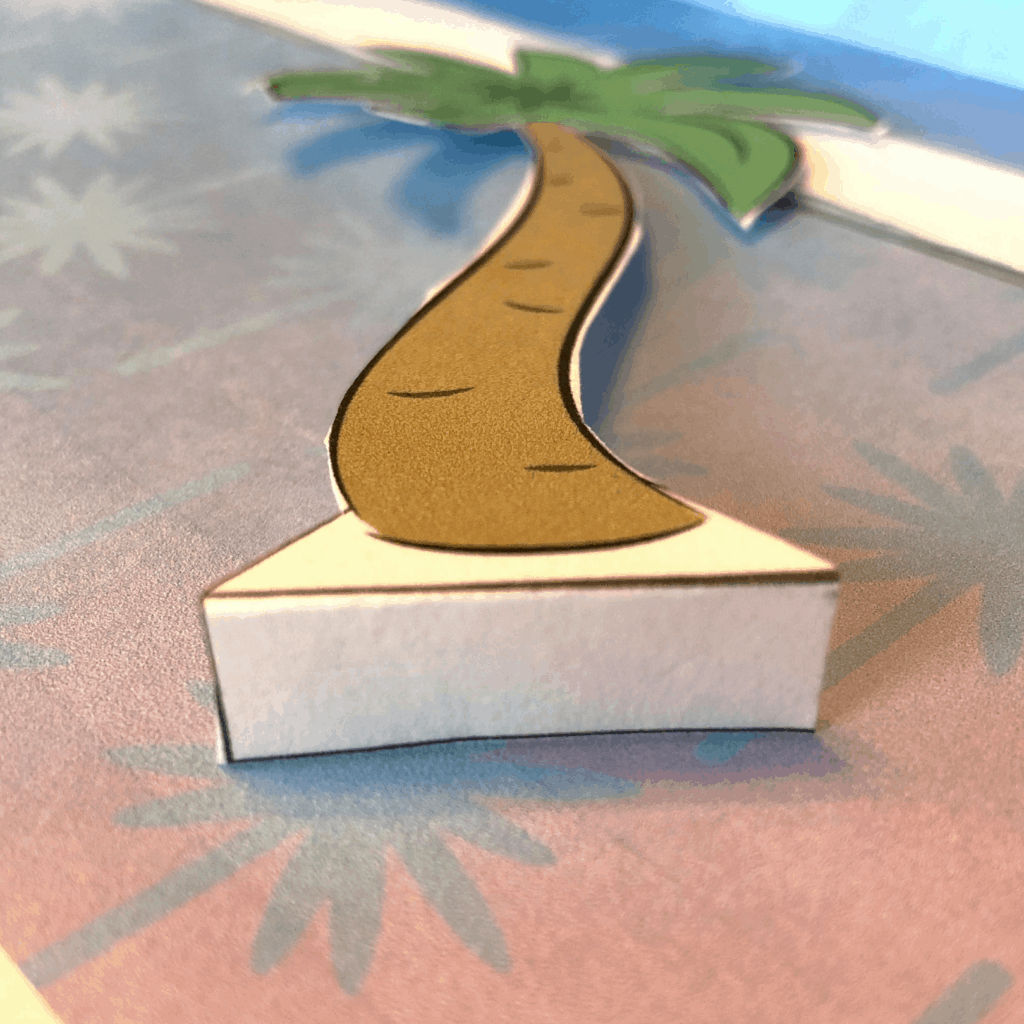 Fold all of the bottom tabs of the figures along the solid line.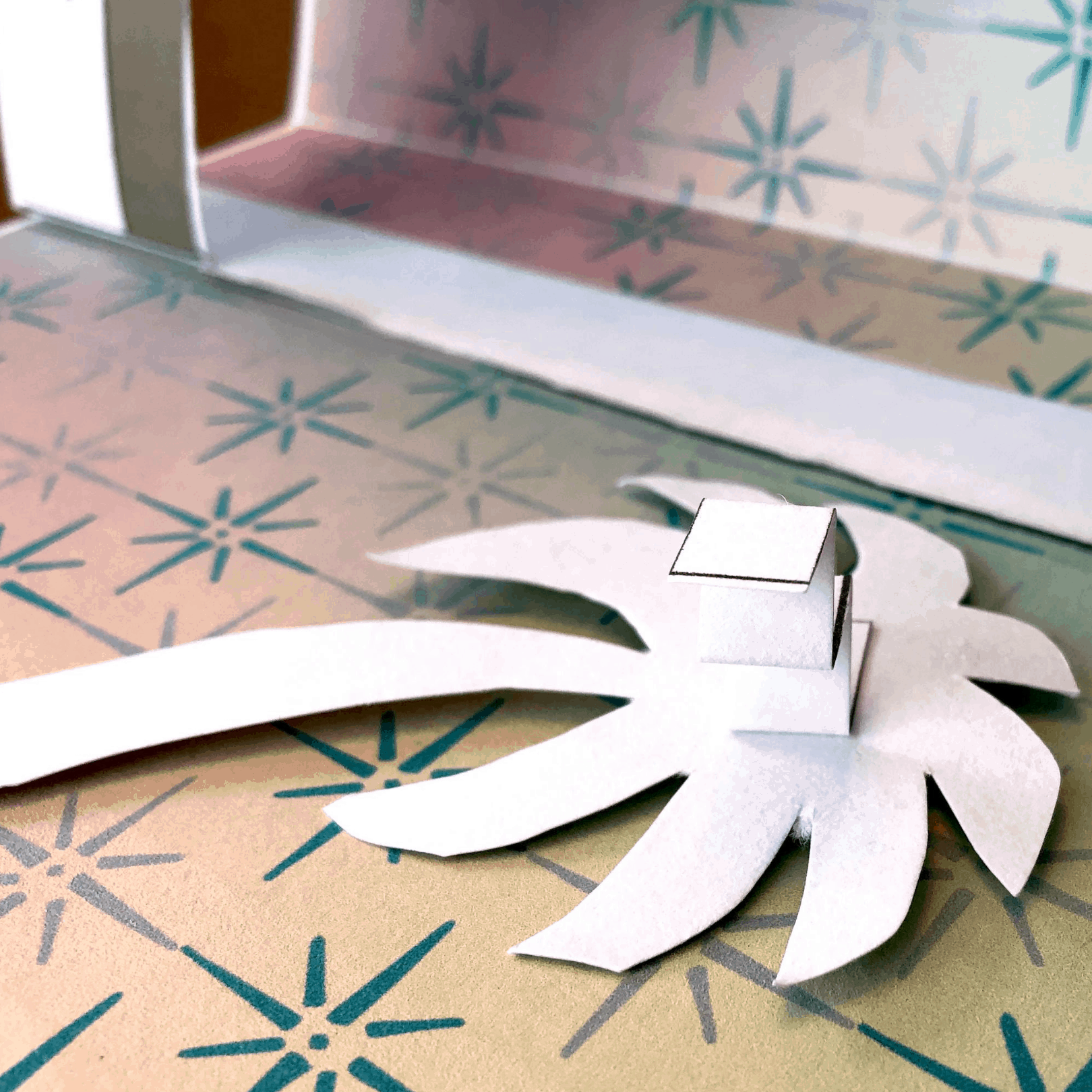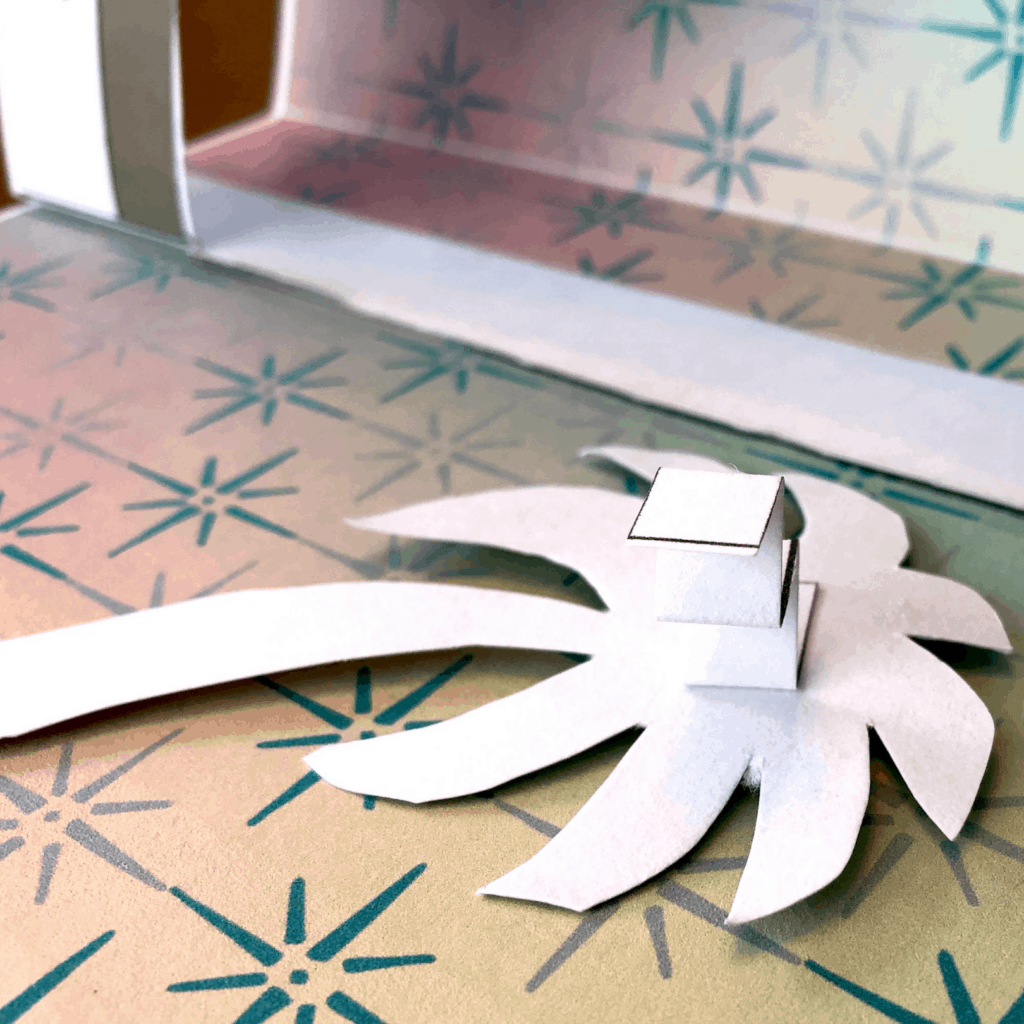 Cut the strip for the tree and accordion pleat it.
Glue one end of the accordion-ed strip to the back of the tree top.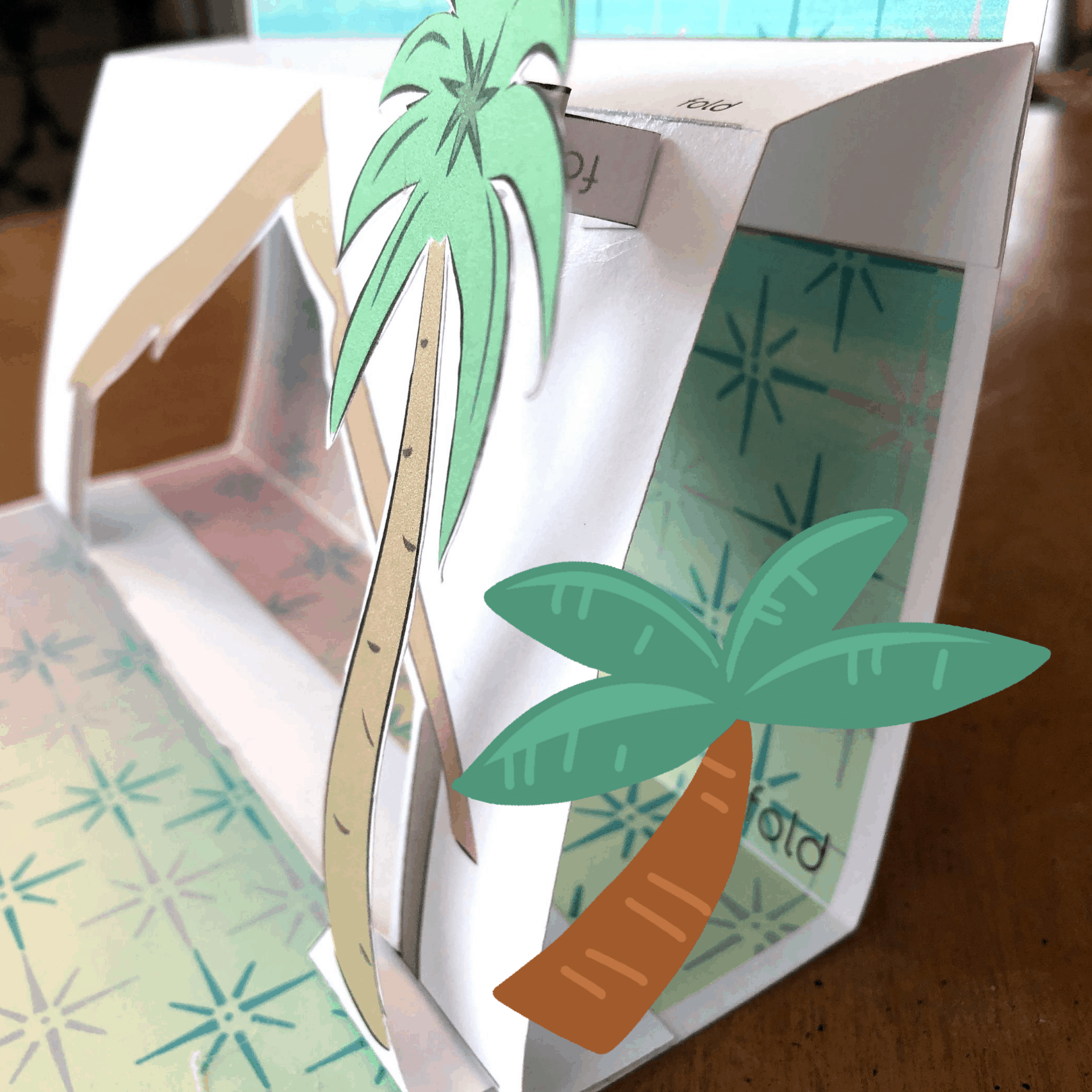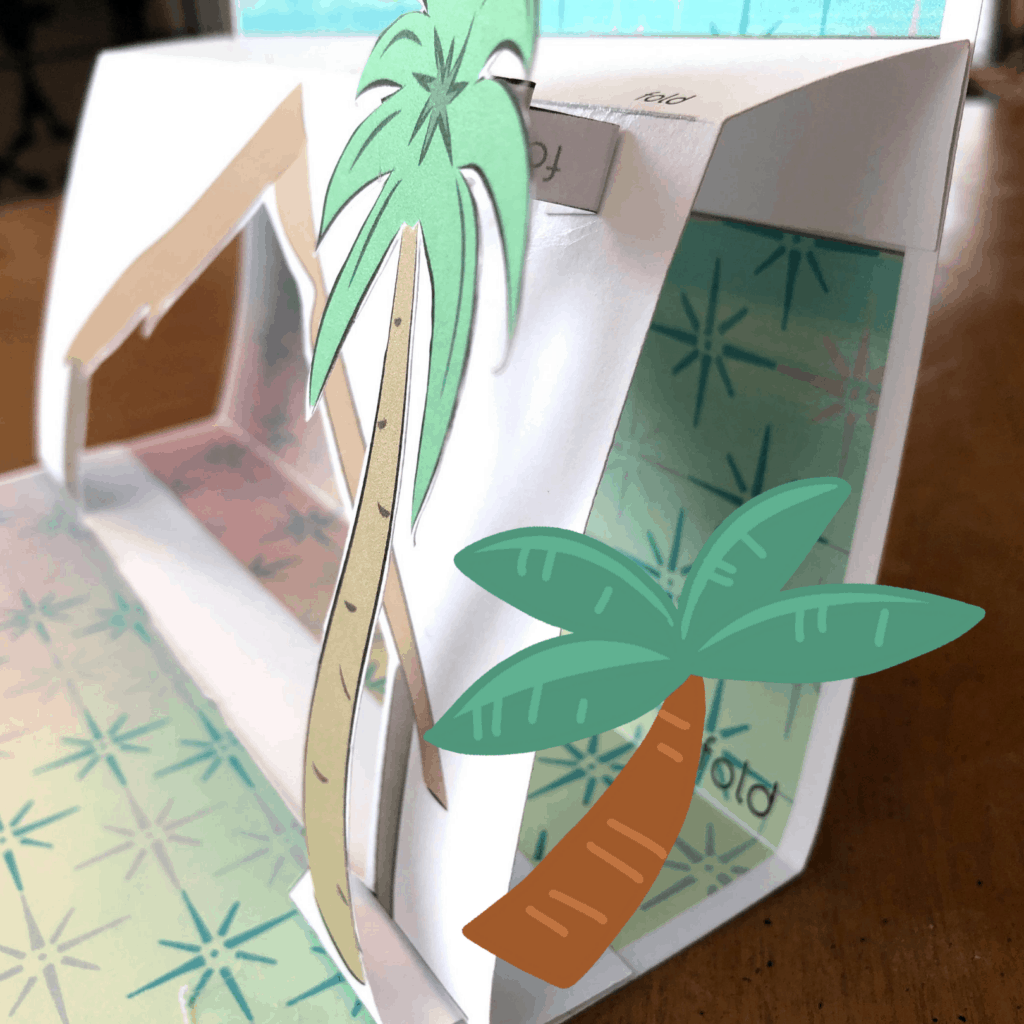 Glue the tree onto the background by placing glue on the bottom tab and the end of the accordion-ed strip.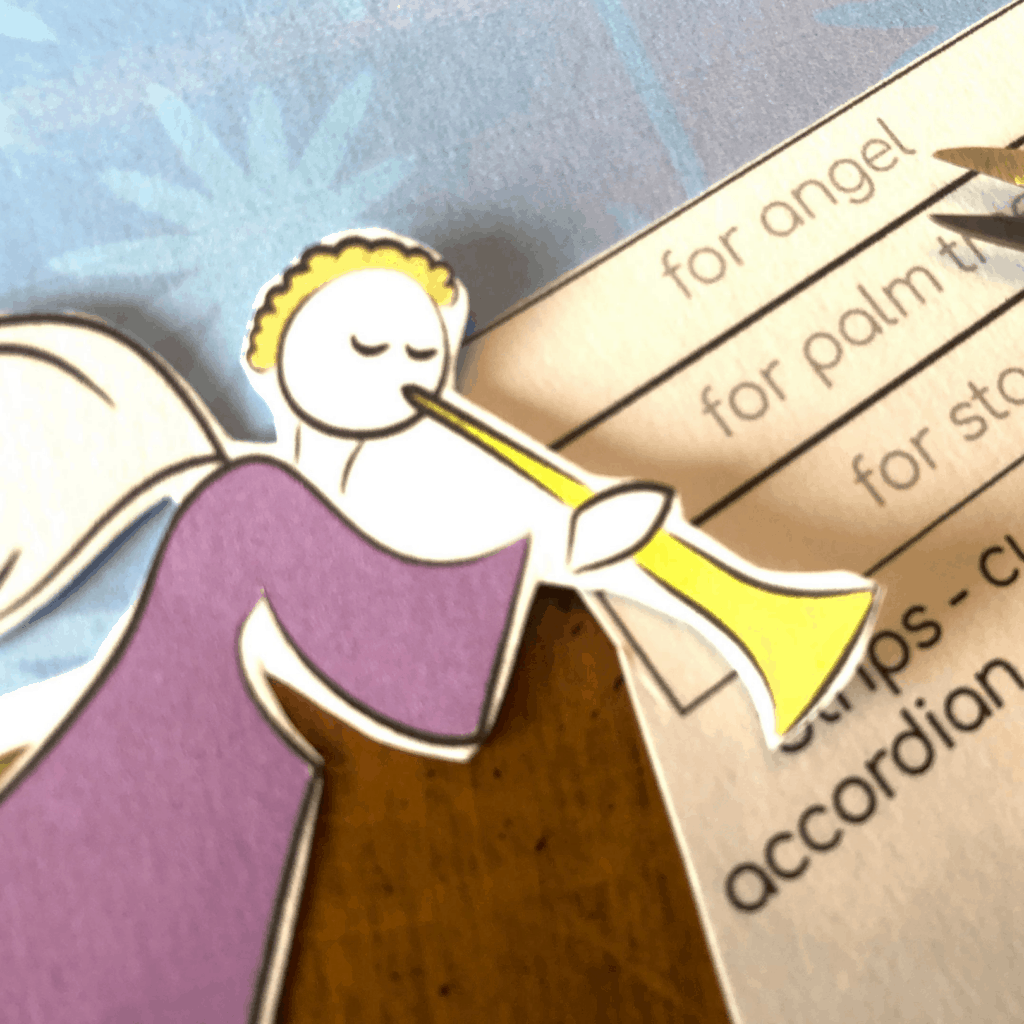 Follow these same steps for the angel, except the angel only has the paper strip. Glue it near the top of the manger, as seen in the photo.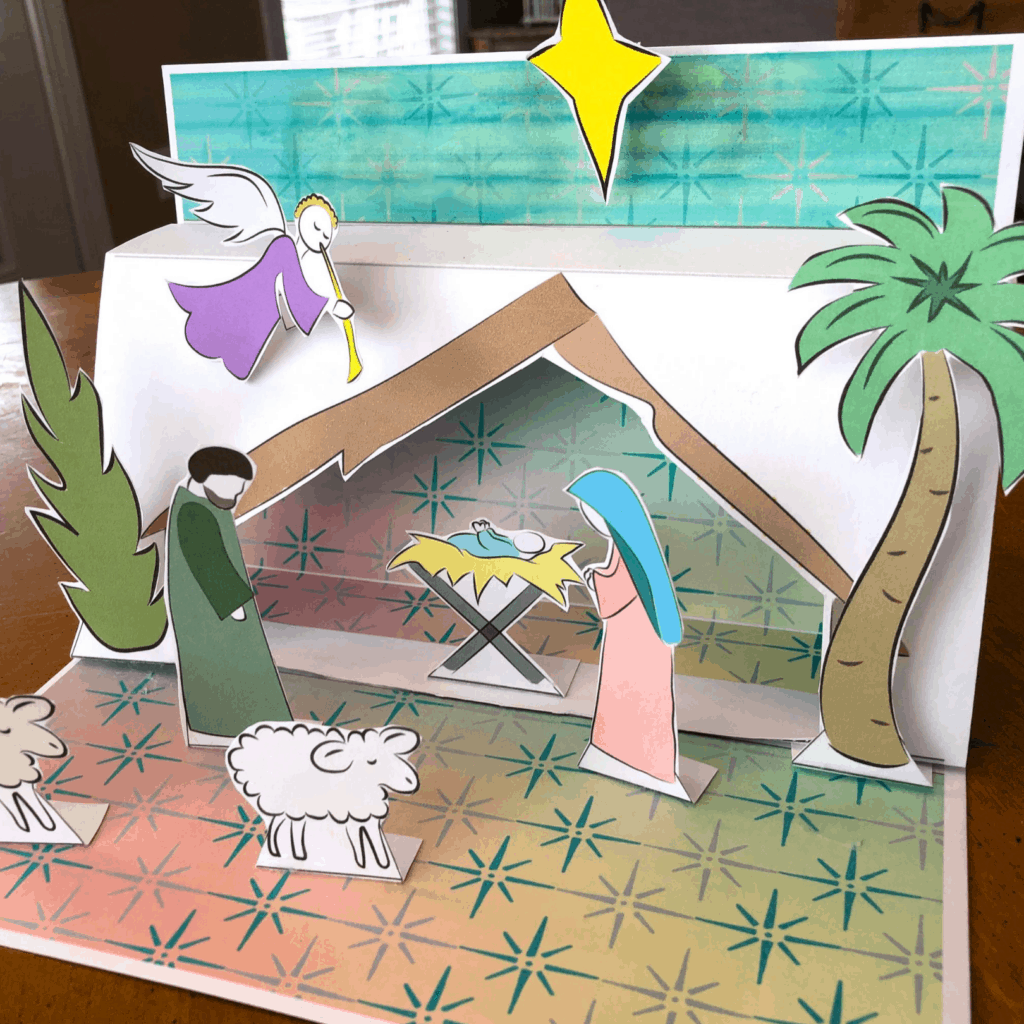 Glue the remaining figures onto the scene as desired. You can use the photo for reference! Merry Christmas!
If you love this Christmas Craft, you will also love these: