Although I have received product and compensation on behalf of Gillette and Venus for sharing this information, all opinions are fully my own.
Self care has become so important to me over the last year.
Now that Fall is here, it's time to get game day ready and taking some time to pamper yourself is one of the best ways to feel rejuvenated during a time when it could be easy to ignore ourselves.
Thankfully this is something you can easily do while you are spending more time at home, with just a few self care products.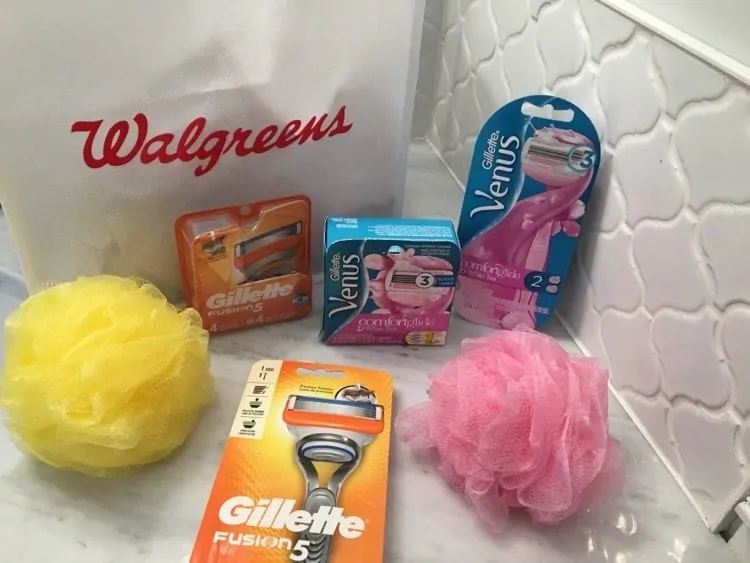 One of the ways that I do this from home is by creating an at home spa experience. These products are perfect for this!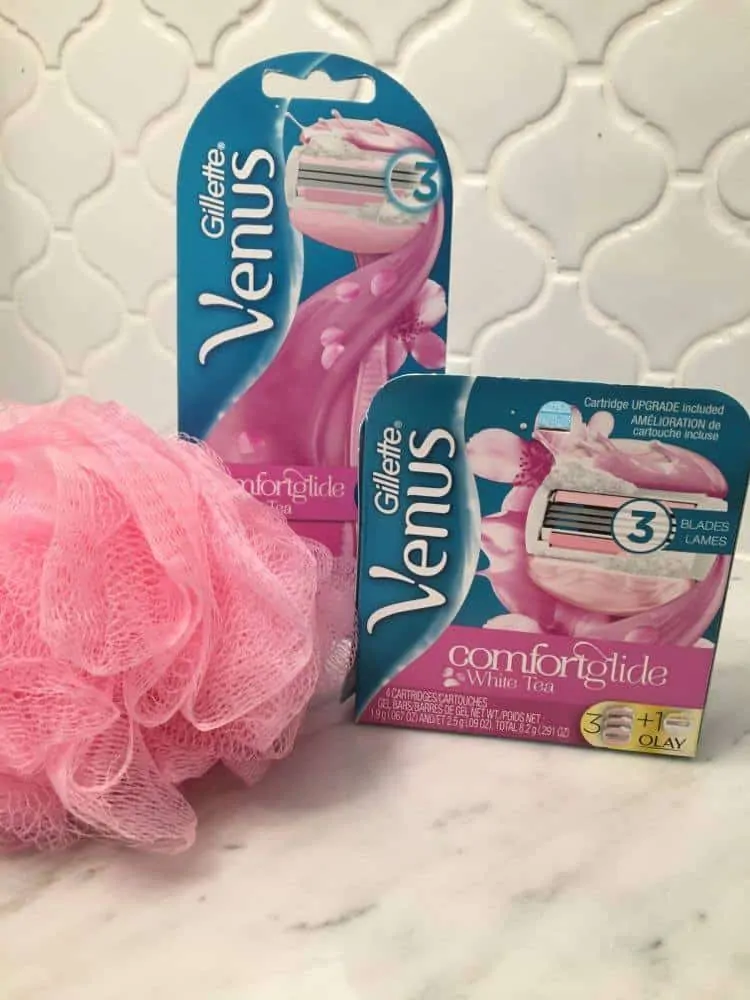 Gillette Venus Comfort Glide White Tea Women's Razor
Wrap your skin in Comfort with Venus ComfortGlide White Tea razor blades.
3 pivoting, curve-hugging blades fit easily into hard-to-shave areas for a smooth and easy shave.
Built-in Soap Bars release lush body butters with a White Tea Scent for an incredible glide, comfort and shaving experience with no extra need for shave gel.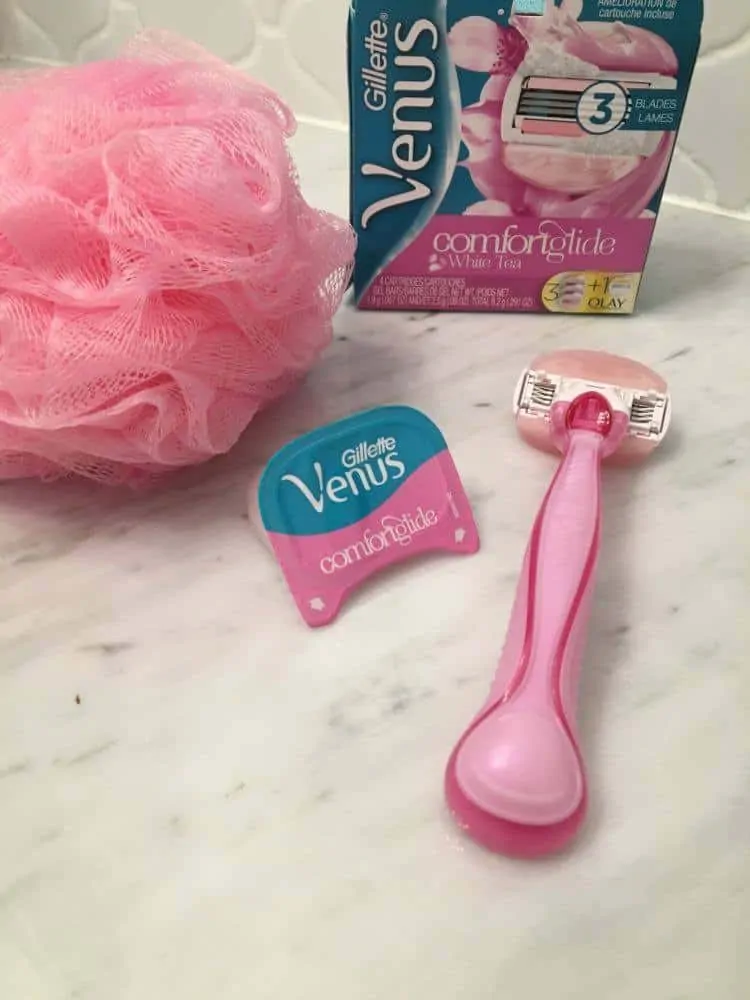 Gillette Venus Comfort Glide White Tea Razor Cartridges
Gillette Venus ComfortGlide Women's Razor Blade cartridge refills lather for one-step silky skin.
Enjoy a comfortable shave that results in smooth, hairless skin with the Spa Venus & Olay Razor
Cartridges from Venus Comfort Glide.
The delicate white tea scent of these razor refill cartridges provide a spa-like experience, while the three sharp blades remove hair quickly and easily.
Since we have been spending a lot more time at home together lately, I got Rich to join me this time!
Thankfully, I had a few products just for him to use too.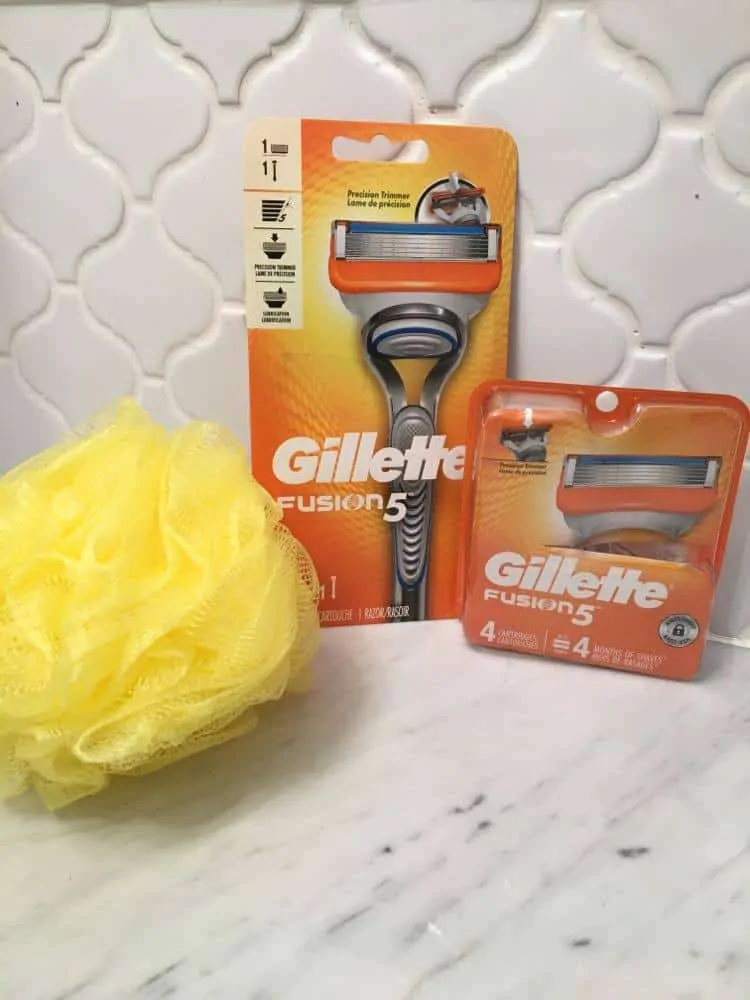 The Gillette Fusion 5 men's razor features five anti-friction blades for a shave you barely feel.
To maximize comfort, the lubrastrip glides the razor smoothly and fades when you are no longer getting an optimal shave.
The precision trimmer on the back of the razor is great for hard-to-reach places and facial hair styling.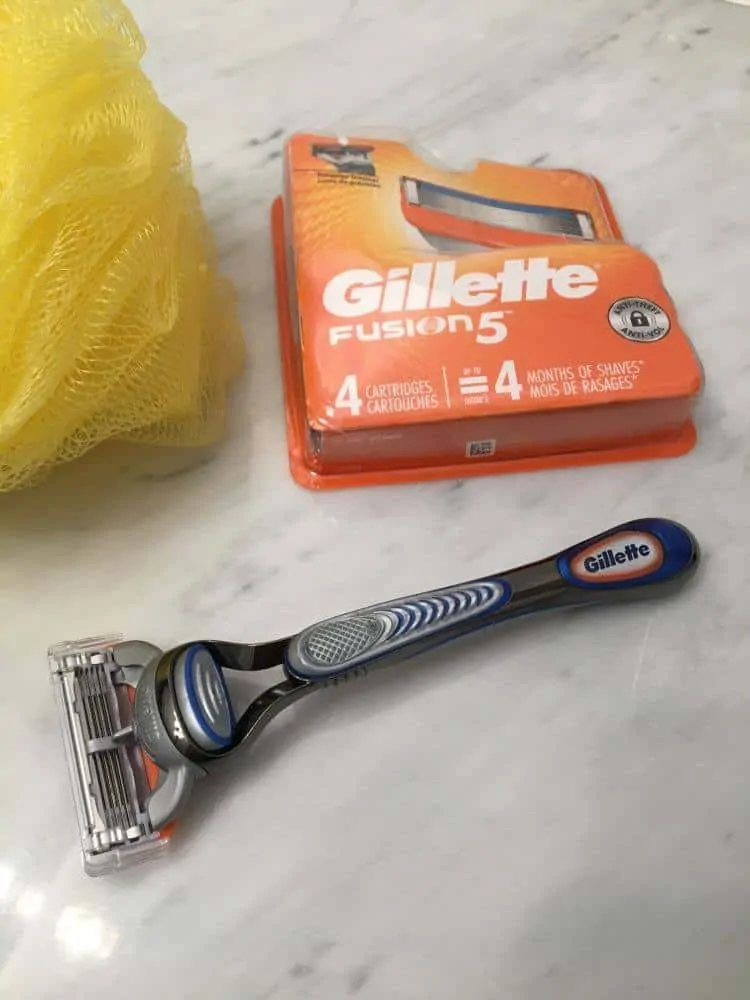 Gillette Fusion 5 men's razor blade refills feature 5 anti-friction blades for a shave you can barely feel.
The Precision Trimmer on the back is great for hard-to-reach areas and styling facial hair.
The lubrication strip fades when you are no longer getting an optimal shave.
One razor blade refill equals up to one month of shaves.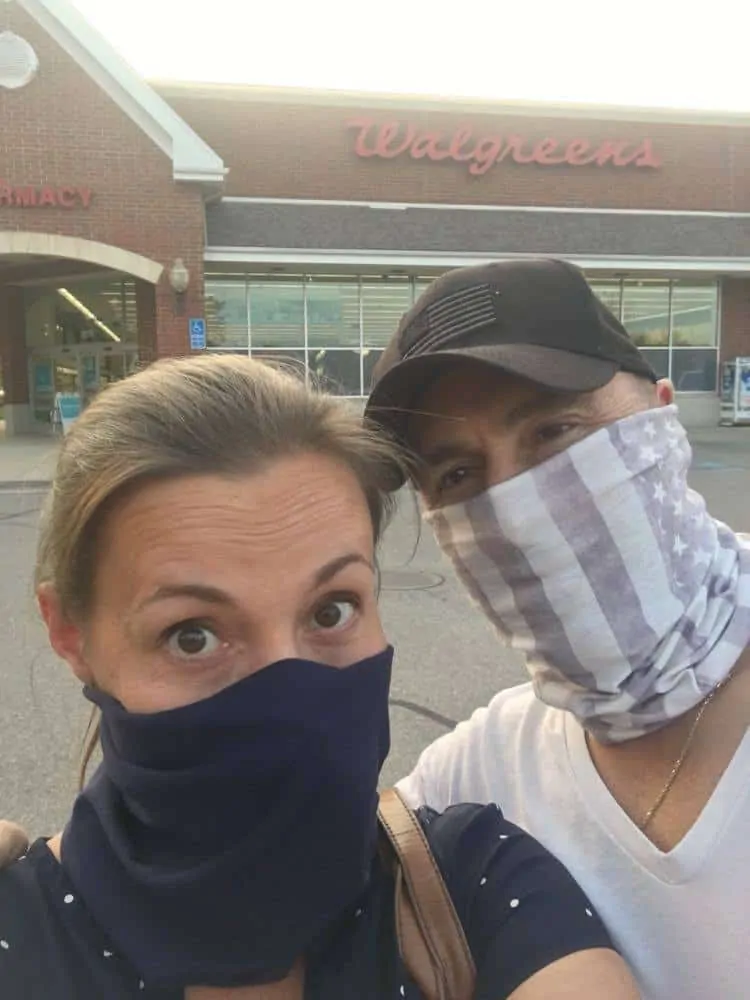 There is a pretty great deal happening at Walgreens right now that I wanted to tell you about.
From 9/27- 10/3, select Gillette and Venus products are on sale at Walgreens Buy One, Get One 50% off.
It is also a great week to check the Walgreens App where you'll find $4 off coupons, for even greater savings.
Hot Deal Plan

Buy one Gillette Venus Razor $11.99
Buy one Gillette Fusion 5 Razor $5.50 (Was $10.99)
Buy one Fusion 5 Razor Refills $19.99
Buy one Venus Razor Refills $9.50 (Was $18.99)
SUBTOTAL $46.98
4 Walgreens Gillette/Venus $4 coupons (TOTAL $16)
Pay $30.98 for everything!
This comes out to just $7.75 per item!!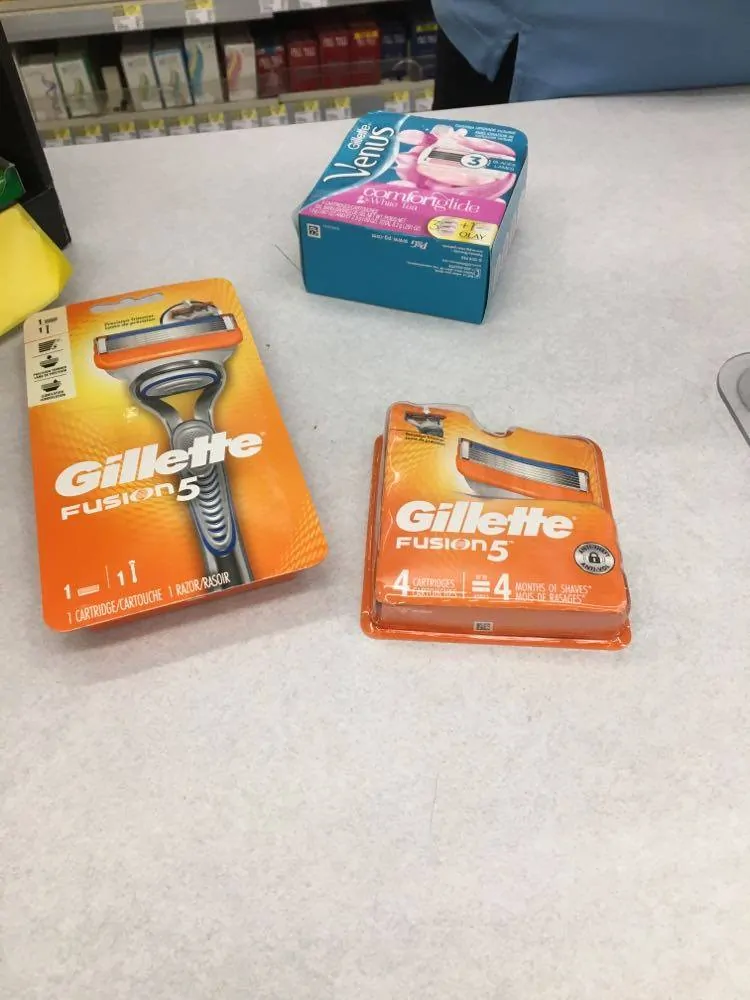 Walgreens has the shaving and grooming essentials to help you tackle your personal care regime with ease.
Although this post has been sponsored by P&G, all opinions expressed are fully my own.