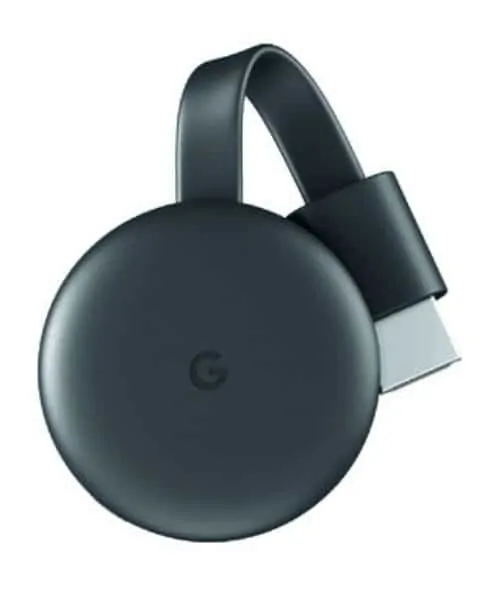 The Google Chromecast Streaming Media Player is just $35 and worth every penny!
This has all the features without the high price tag. It is a great way to expand your home entertainment without buying a new TV. It's so affordable you can get one for every TV in the house.
Stream from your phone to TV
Plug Chromecast into the HDMI port on your TV and to power and stream your favorite entertainment right from your phone with just a tap. Watch shows, listen to playlists, and more. And while streaming, you can still use your phone as you normally do.
Works with the streaming apps you know and love
Enjoy TV shows, movies, videos, songs, games, sports and more from over 2000 apps like Netflix, YouTube, YouTube TV, and HBO NOW. You can see all of the apps that Chromemast works with.
Start streaming with just your voice
Just say what you want to watch from compatible apps and control your TV hands-free, with Chromecast and Google Home working seamlessly together.
"Ok Google, play Stranger Things from Netflix on my living room TV."
It's going to make a great holiday gift this year for anyone on your Christmas list!
Get your Google Chromecast Streaming Media Player here.