It is so important to teach our kids how to manage money as early as possible, so they can be successful with it throughout their adult lives.
That's where a Greenlight Debit card can help!
We also live in a world that is becoming more and more cashless.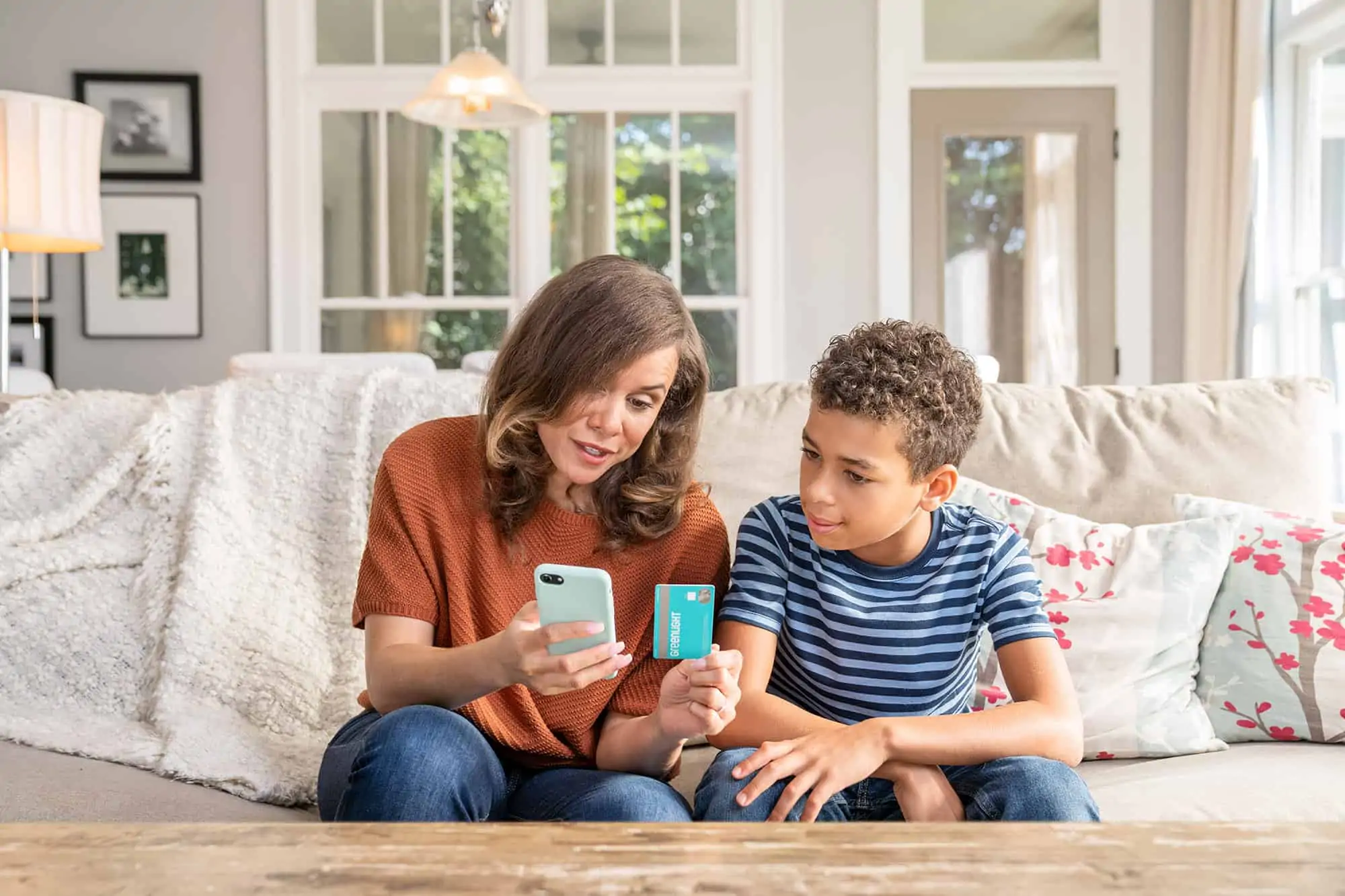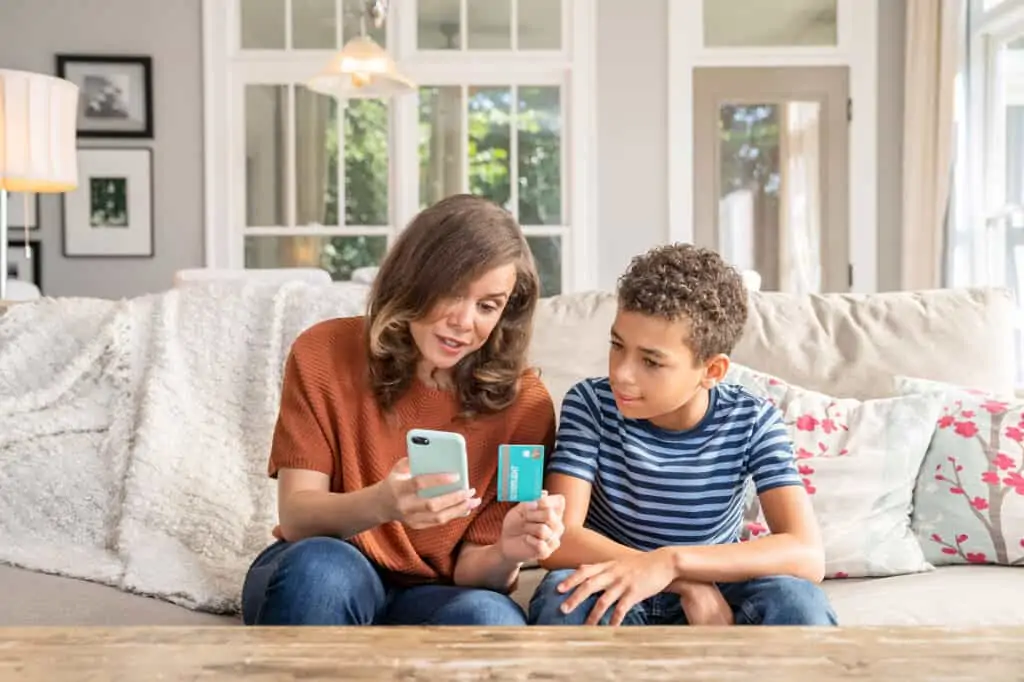 Managing money will ultimately involve using a debit card, so why not teach them how to do so responsibly right away.
I would have loved this option when my kids were younger and I was trying to teach them to be wise with their money.
Can I Get a Debit Card for my Child?
You absolutely can get a debit for your kids.
The debit card for kids that is offered by Greenlight, makes it super easy for parents to help their kids learn how to deal with money wisely.
And since the parent has 100% control of the card from an app on your phone, you can add money or turn off the card anytime you need to with the click of a button.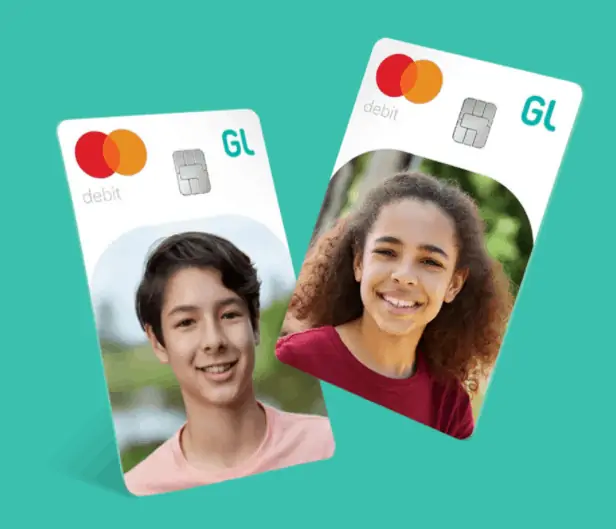 Greenlight Card for Kids
This is the debit card for kids where parents manage every dollar and see every transaction through notifications that get sent to your phone.
Kids get their own debit card to learn how to be responsible with their own money, that parents can manage 100% using an app.
That's right! You control how much money they have on their debit card at any given time with just a couple clicks through the app on your phone.
It's a great way to pay kids allowance for completing chores.
It's also a great way to give them the freedom to spend their money using a debit card made just for them!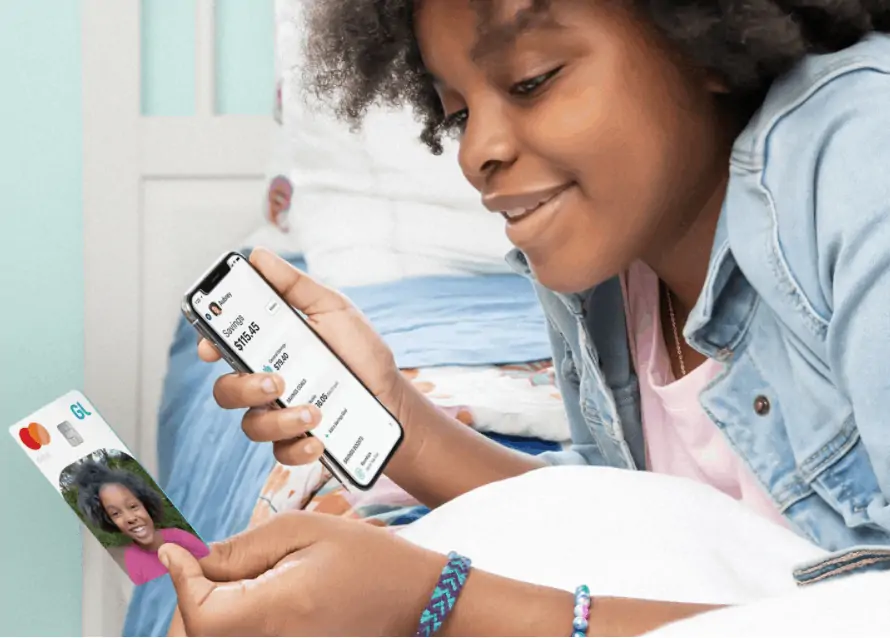 Greenlight Debit Card Review
Greenlight is a company on a mission to shine a light on the world of money for kids and parents.
The Greenlight card and app were purpose-built for families.
Parents get the tools they need to manage their kids' money. Kids get real-life lessons in earning, spending, saving and giving.
How is Greenlight different from a traditional debit card?
Greenlight is bigger than a debit card, and it was built with families in mind.
Yes, it's a debit card for kids, managed by parents.
But it's also a powerful mobile app that lets parents easily manage and see where, when and how much kids spend, while helping them learn to manage their money.
It's three different accounts in one — Spend, Save and Give.
A digital chore board. A saving-motivation machine. A set of flexible parental controls you won't get from most banks.
And a simple, clear view of your child's financial world, complete with real-time transaction alerts. All in one app.
Greenlight lets parents:
Transfer money instantly to kids
Turn the card off via the app, if needed
Receive alerts whenever the card is used
Set store-level spend controls to help kids learn to budget
Automate allowance payments
Manage chores (and instantly reward a job well done)
Greenlight Investing for Kids
Families that upgrade to the Greenlight Max or Greenlight + Invest plans have access to an investing platform designed just for kids.
Kids learn about the world of investing with their own Greenlight investor profiles while parents approve every trade.
Families can research, buy and monitor real stocks and funds all from the Greenlight app.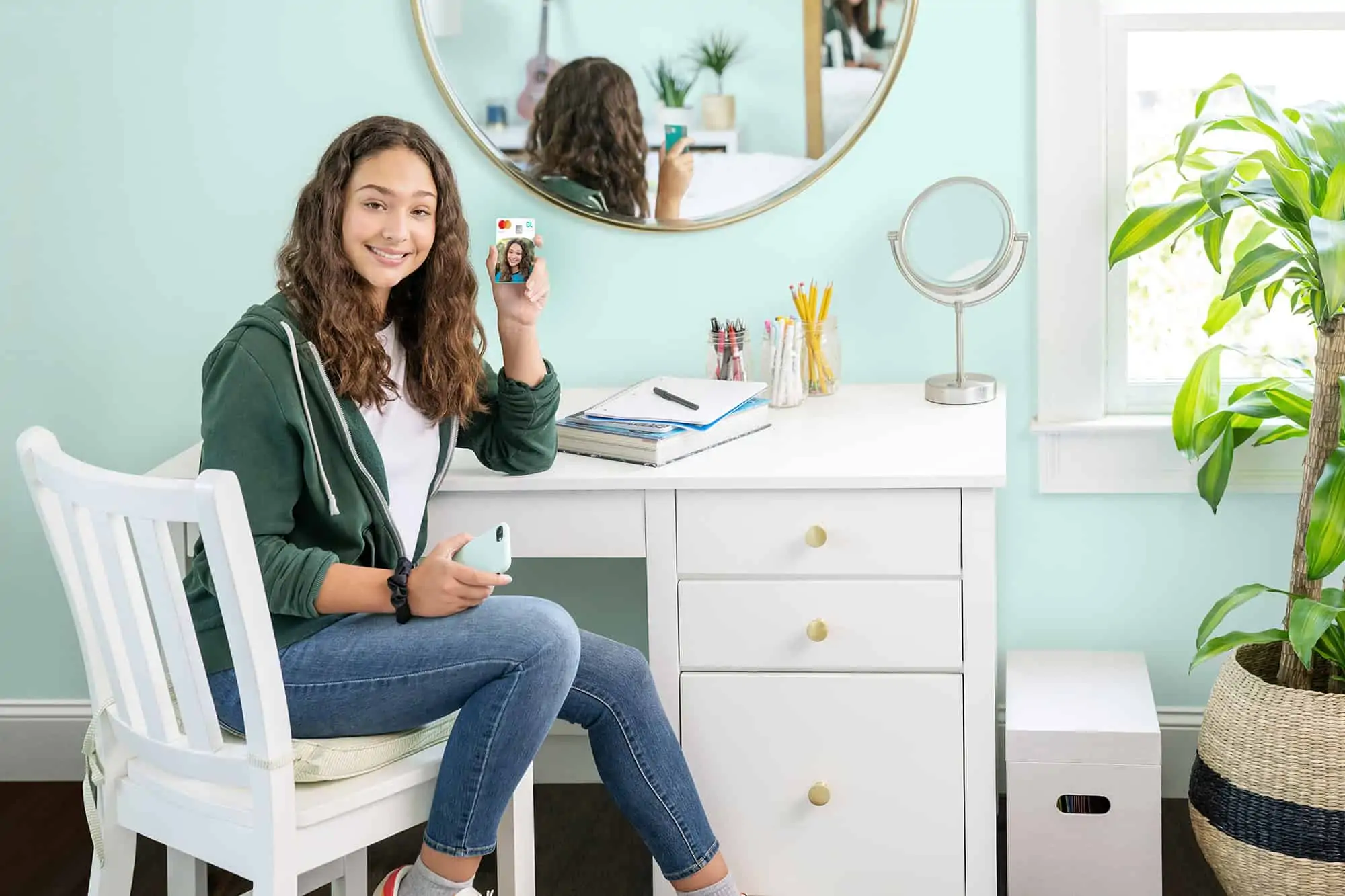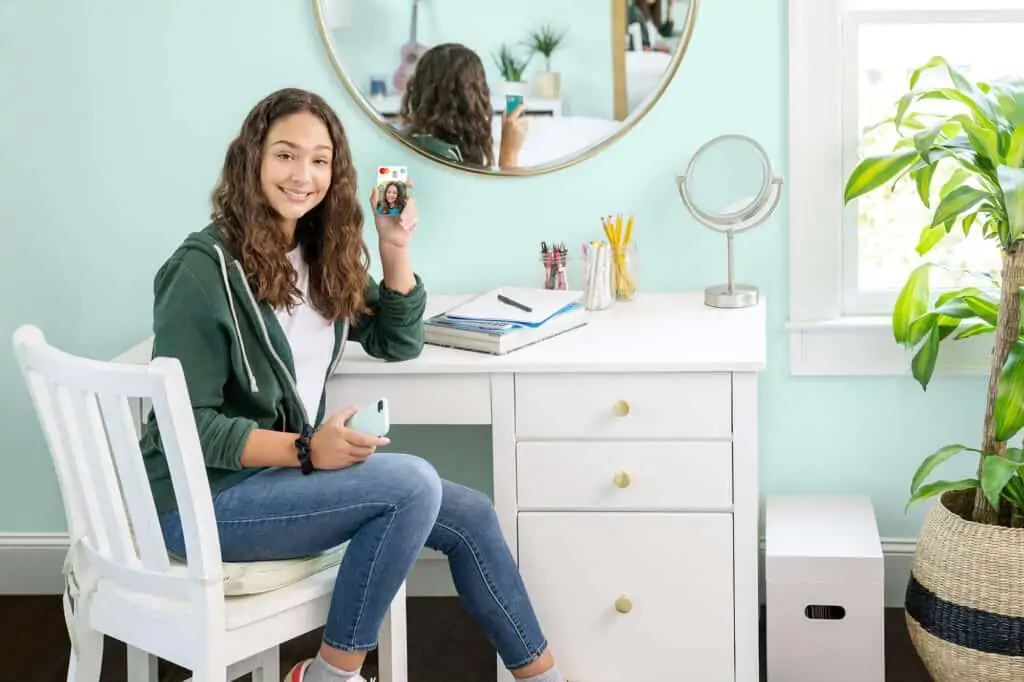 How to Get a Greenlight Card
It's pretty easy to get the Greenlight debit card all set up and ready to go.
Is Greenlight Card Safe?
Every account is FDIC-insured with state-of-the-art encryption to protect your data. Greenlight blocks unsafe spend categories and won't let kids get cash back at the register.
Is this a debit or a credit card?
Greenlight is a debit card for kids, not a credit card. Parents load money onto the card from their own Greenlight app. And because it's a debit card, kids can't spend what isn't there. That's a pretty valuable life lesson.
How much does Greenlight cost?
Greenlight plans start at $4.99 per month and include debit cards for up to five (5) kids. Your first month is free, and you can cancel at any time.