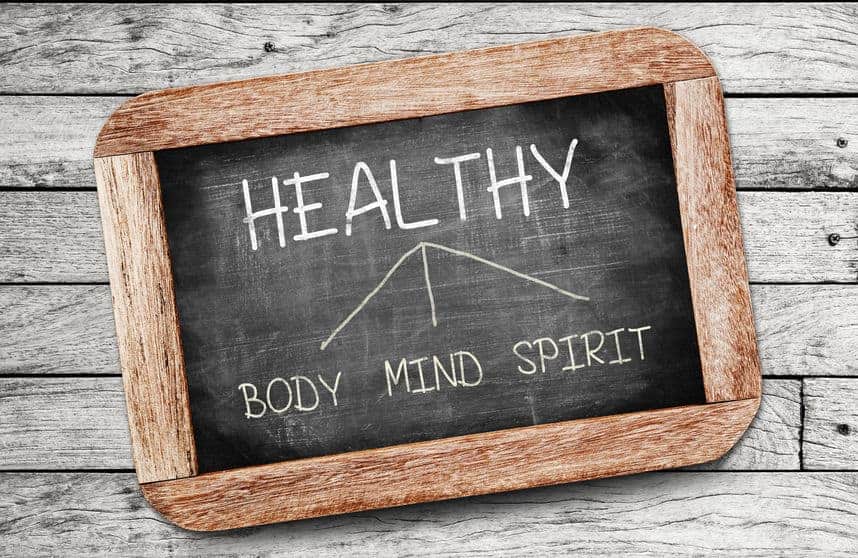 Last week I shared that I was going to spend this year working on creating some new healthy habits.
I had gotten really relaxed in all of the following areas of my life, and I really do believe it has impacted my overall health and wellness in negative ways.
I also believe that one of the best ways to make sure that I keep up with these, is to have some accountability. So, I am hoping you will be that for me.
There are 9 Healthy Habits that I am intentionally working to create this year, that I know will benefit my overall wellness.
Each week I will share how I am doing with them, along with what's working and what is not.
Overall, I feel like I am doing just okay with these new habits. Some of them have been really easy for me, like drinking water and reading, but others have been more challenging.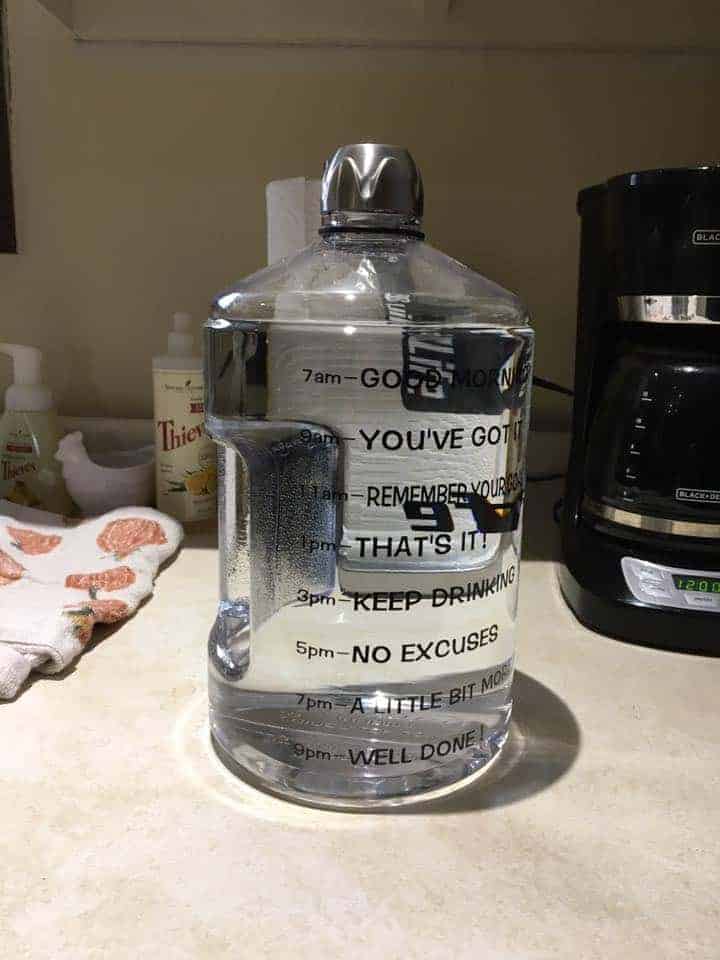 Hydration
I have not had any trouble drinking all of my water each day.
However I am finding myself running to the bathroom all.day.long. Because of this, I try to get my gallon of water empty by 5 pm so I am not up all night long too.
My friend who has been doing this for a couple years now, assures me that eventually my body will adjust to having more water in it, and I won't have to get used to being in the bathroom all the time.
Healthy Habits Tip: I fill my gallon jug each night before bed, so it is ready and waiting for me in the morning. I pour from the jug into a glass all day, until my jug is empty. Then I refill it for the next day.
Exercise
This one has been more challenging for me.
Mostly I think it is because I have not chosen a specific time of day for it yet, and I am just trying to fit it in whenever I can.
Unfortunately, this means some nights I go to bed, realizing that I have not made time for it at all.
On nicer days, I also plan to get outside an walk for 30 minutes. I was able to do this once last week, and it was so nice to get out of the house and soak up some sun too.
Healthy Habits Tip: I am going to choose to do my 30 minute stretch video just before bed for now. I will see how it goes this week and adjust it next week, if I see I am still not keeping it up.
Sleep
I am going a great job with this one. Of course sleeping is one of my favorite things.
Thankfully last week was still basically vacation time for us over here. That means I could sleep in a little later than normal if I needed to, in order to get my full 8 hours of sleep each night.
Healthy Habits Tip: If I am going to get 8 hours of sleep and still be up by 6 am, I need to be in bed with the lights out by 10 pm.
Technology
I have managed to plug my phone in and not take it to bed with me every single night. I'm actually really enjoying this one.
Healthy Habits Tip: I am using this time to read instead. So I bought an inexpensive book light off Amazon that works really well and is rechargeable.
Diet
My plan was to eliminate sugar from my diet and so far so good.
The only day that I indulged was when I made some banana pancakes (literally a smashed banana, mixed with a scrambled egg, and then fried like a pancake in butter. Topped with cinnamon and pecans). I also had some strawberries and raspberries. So technically sugar, but also fruit – so good for me!
The heartburn and headaches I was dealing with for the last two weeks have already disappeared!
Oh! And the scale says I am down 6 pounds, which is a nice bonus too!
Healthy Habits Tip: Menu planning is going to be a critical thing if I plan to keep this up. I need to make it simple, so I don't have to even think about what I am going to eat each day.
Prayer
I've been doing this mostly at night as I am waiting to fall asleep. It is not nearly as "intentional" as I had meant to make it.
Healthy Habits Tip: I am going to take the first moments in the morning for this. I usually use that time to scroll Facebook or Instagram, but I am going to start the day with prayer and my gratitude journal instead.
Gratitude
I am the most disappointed by this one.
I was excited to get back to doing this daily. I bought a beautiful journal to keep track of each day…and I have officially done it one day and then forgot all about it.
I thought it would be the easiest one. I used to do it regularly. I tell others how important it is. But I have fallen out of the habit of doing it myself, which makes me feel a bit like a hypocrite.
Healthy Habits Tip: I am adding this daily practice to my morning prayer time, instead of waiting until the end of the day, to write down the things I am grateful for, from that day.
Skin Care
I started the first day off great! Washed my face and put my special cream on at night, before getting into bed.
And then completely forgot to to it again. In fact I completely forgot this was one of the habits I was working on, until I sat down to write this accountability post.
Healthy Habits Tip: I really don't have anything to add.
Reading
I am absolutely loving this!
I've always loved reading, but lately it seems I was only reading things that were educational, spiritual or self-help type things. I could not even remember the last time I read anything just for the fun of it.
I went to the library and grabbed a couple books. I also used my library card to access the Libby app, where you can get all kinds of free audio books to listen to while doing menial tasks like laundry of dishes or waiting in the car.
Healthy Habits Tip: Get a library card and take advantage of tall of the books available FREE!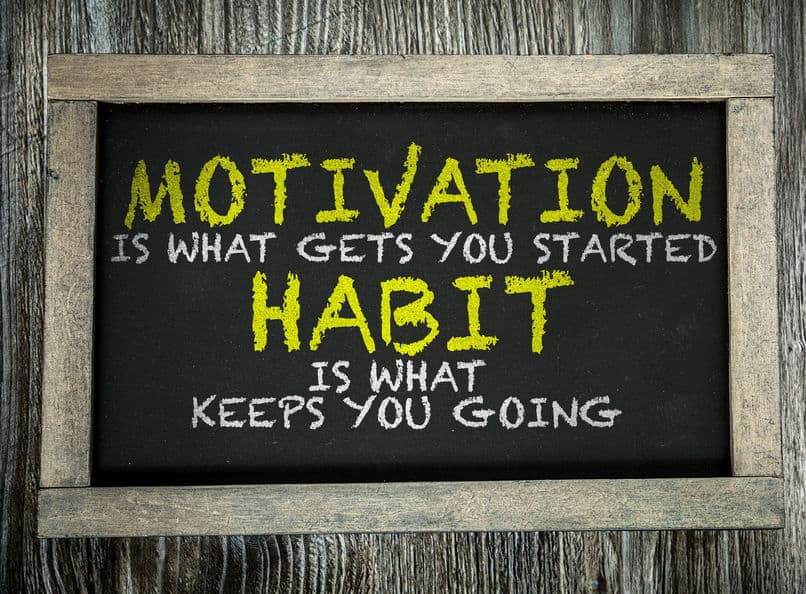 Overall I am happy with the progress that I am making. I am reminding myself that this is indeed a process that will require some work. It will be harder at first, as I am establishing these new healthy habits, but it will get easier as they actually do become habits.
After writing all of this down, I can see where I need to make sure to place my focus this week.
I am determined to not overlook my intentional payer and gratitude time and skin care this week, since those seem to be the things I keep overlooking the most.
THANK YOU!!
I really do appreciate you, and knowing that I can count on you to keep me accountable as I work hard to make these healthy habits something that just comes naturally.
If you are working on creating some new healthy habits too, make sure to grab this free printable Healthy Habits Tracker.