If you're looking for a few tips on how to start a compost, you've come to the right place!
So many people keep putting off composting because they view it as a hard task…but it's not! Anyone can compost if they want to!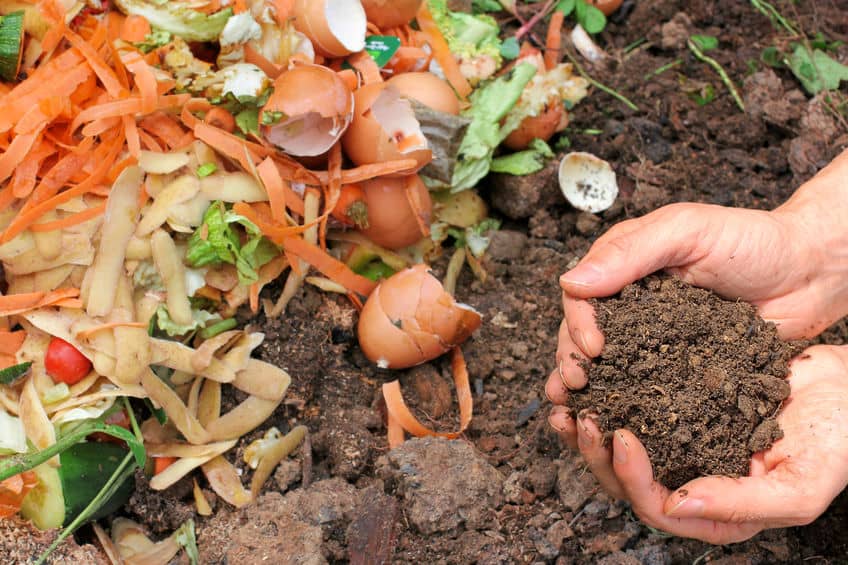 Growing bigger produce and a healthier garden may come at no extra cost if you're keeping a compost bin in your garden.
There are many different kinds of compost bins. You can choose to purchase one or simply create your own using what you already have.
Setting up a compost pile does not only reduce the garbage in the landfills, but it also gets rid of any kitchen and backyard waste and improves the fertility of the land. It's a simple way to add nutrients to your garden, too.
It restores the vitality to the depleted soil and fuels the growth of the plants.
Composting is a fun and easy process, even if you're a beginner. Starting a compost pile requires just a few, simple steps!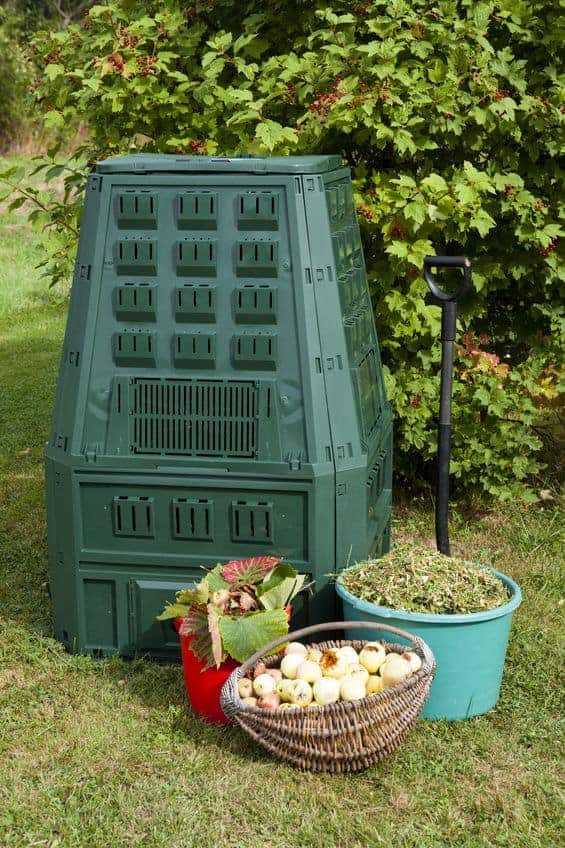 How to Start a Compost
With just a few steps, you can be composting with ease!
The Location
Choosing the location for your compost pile is one of the most important factors to think about.
Pick an area in your garden that is open and has good drainage. A location with partial shade or sun is ideal: too much sun can dry out the pile while too much shade can keep the pile too wet.
The Size
The recommended size is no smaller than 3 feet high and wide, but not larger than 5 feet. A large compost pile may store too much water while a smaller one may not heat up efficiently, causing difficulty in turning.

The Organic Materials
A lot of organic materials can be composted, but not all wastes can be used.
Keep these items out of your compost:
Diseased plants, or weeds
Meat, fat, dairy, or oil products
Carnivorous pet feces
Human waste
Coal or charcoal ash
Nitrogen, also referred to as greens, and carbon, also referred to as browns, are the key materials for composting.
It is recommended to practice layering or alternating as if you are preparing lasagna:
The bulkier wastes are best as the first ground layer. Start with a layer of brown materials like straw or twigs.
Add the green materials like kitchen wastes and grass clippings. Then add animal manure as well as fertilizer to act as activators to accelerate the heating of your compost pile.
Brown Materials
Leaves
Hay
Straw
Paper
Cardboard
Woody Prunings
Tea Bags
Eggshells
Green Materials
Vegetable Scraps
Fruit Peelings
Grass
Fresh Manure
Used Coffee Grounds
Plant Cuttings
Weeds
The Water
The compost pile should be moist, but it should not be soggy. The water in your compost will come from the rain as well as the green materials. However, you'll also need to water the pile.
If the compost pile is too wet, you can turn it more frequently. Adding more brown materials can also help in soaking up the excess moisture. (See? It's not so hard to learn how to compost, right?!)
The Wait
In the coming weeks, you'll start seeing your food scraps turn into soil. Turn the pile every week using a garden fork or shovel.
If you are not seeing any progress, add more green materials and ensure that the pile is moist. If the pile is producing a foul odor or it's too wet, add more brown materials and turn the pile more frequently.
Congratulations — you now have your very own compost pile!

Ways to use your compost pile
House plants
Flower and vegetable beds
Planting areas
Trees
New planting beds
Composting requires. patience, but the reward is totally worth it! Instead of using commercialized fertilizers, you can save more money by using your own. Don't forget to apply the finished compost to your garden and plants!
If you enjoy this DIY post, make certain to check out these other ones as well:
Do you have any other helpful tips for how to start a compost?