Use this helpful gardening tool, the What to Plant When Chart, to start your seeds on time and know exactly the best time to transplant them outdoors.
This handy chart will help you have the most successful garden this year!


Free Plant Chart
It's planting time for many of us who are already preparing to grow our seeds indoors for the upcoming spring planting season.
It is always tricky for me to know exactly what to plant when.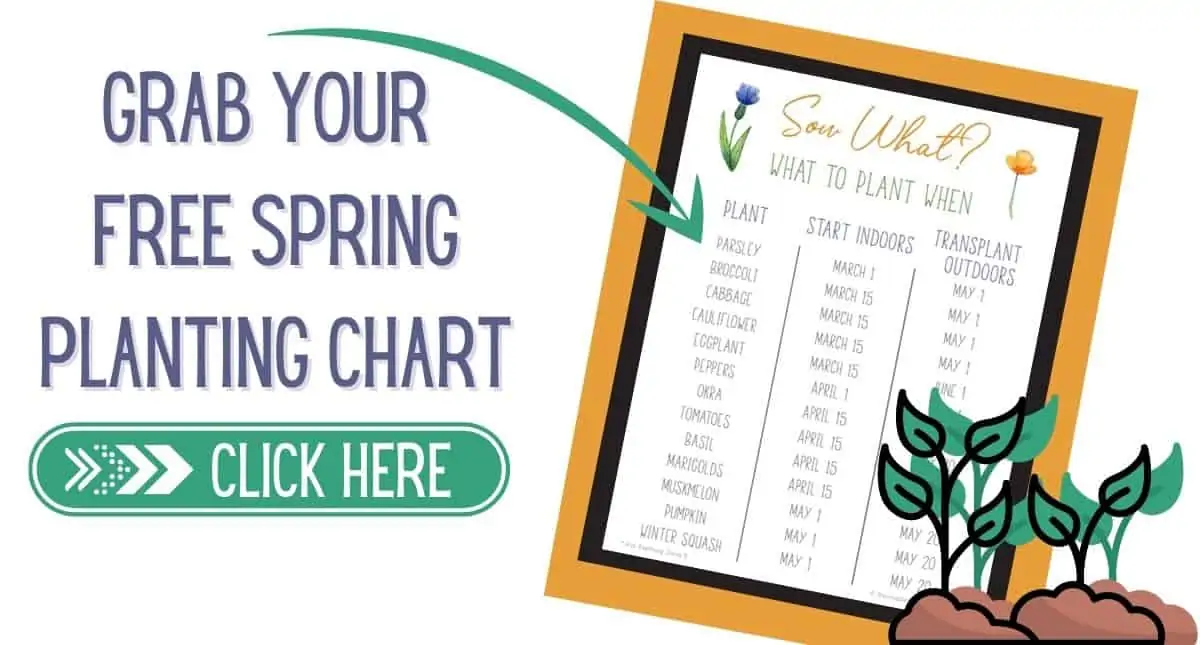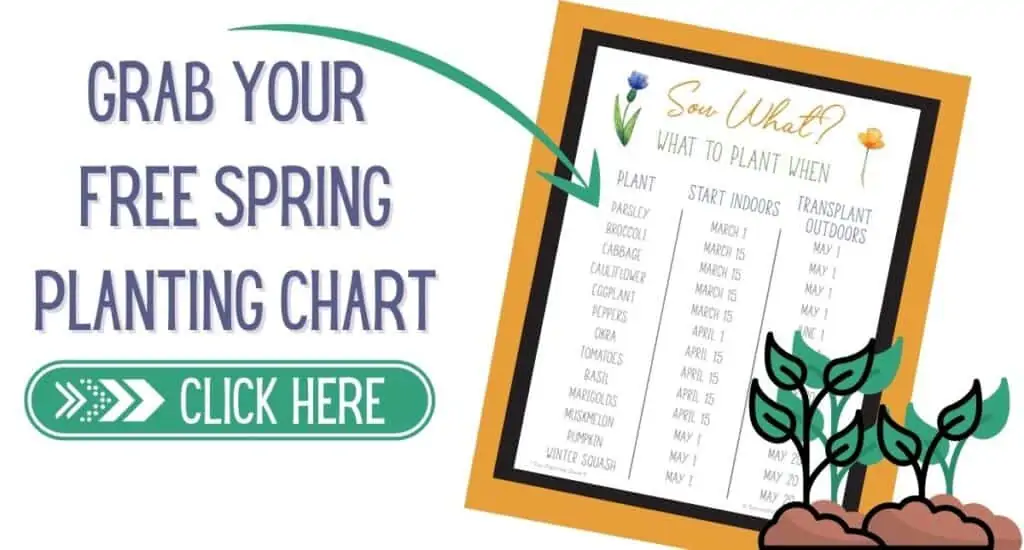 When to Start Seeds Indoors Zone 5
That's where this handy What to Plant When Chart will come in handy for me. This free printable seed starting chart is specific to planting zone 5, since I am living in Michigan.
You could easily adjust it to meet your planting needs using this spring planting calculator along with the handy printable planting chart.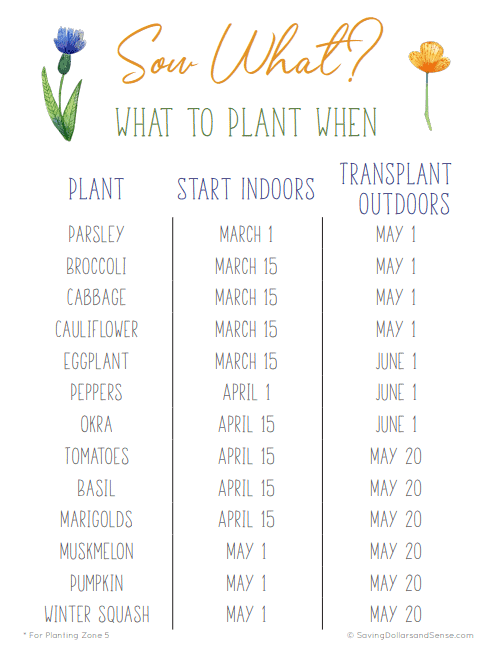 When to Start Seeds Indoors Chart
Get a Free Printable version of this garden planting guide CLICK HERE to Print
I usually wait and buy most of my plants in May because I never know when to start my seeds indoors.
This handy little planting chart lets you know when to start seeds indoors as well as when to plant outdoors.
Now I just need to quickly decide which seeds to get and get them started.
What are you planning on growing this year? Do you have a favorite thing that you must grow each year (mine is zucchini)? Are you going to add something new & fun to your garden this year?
This Sweetpea TeePee is always a fun one to grow if you have little ones. Even if you don't the Sweetpea TeePee looks great!
Don't forget to print your FREE What to Plant When Chart!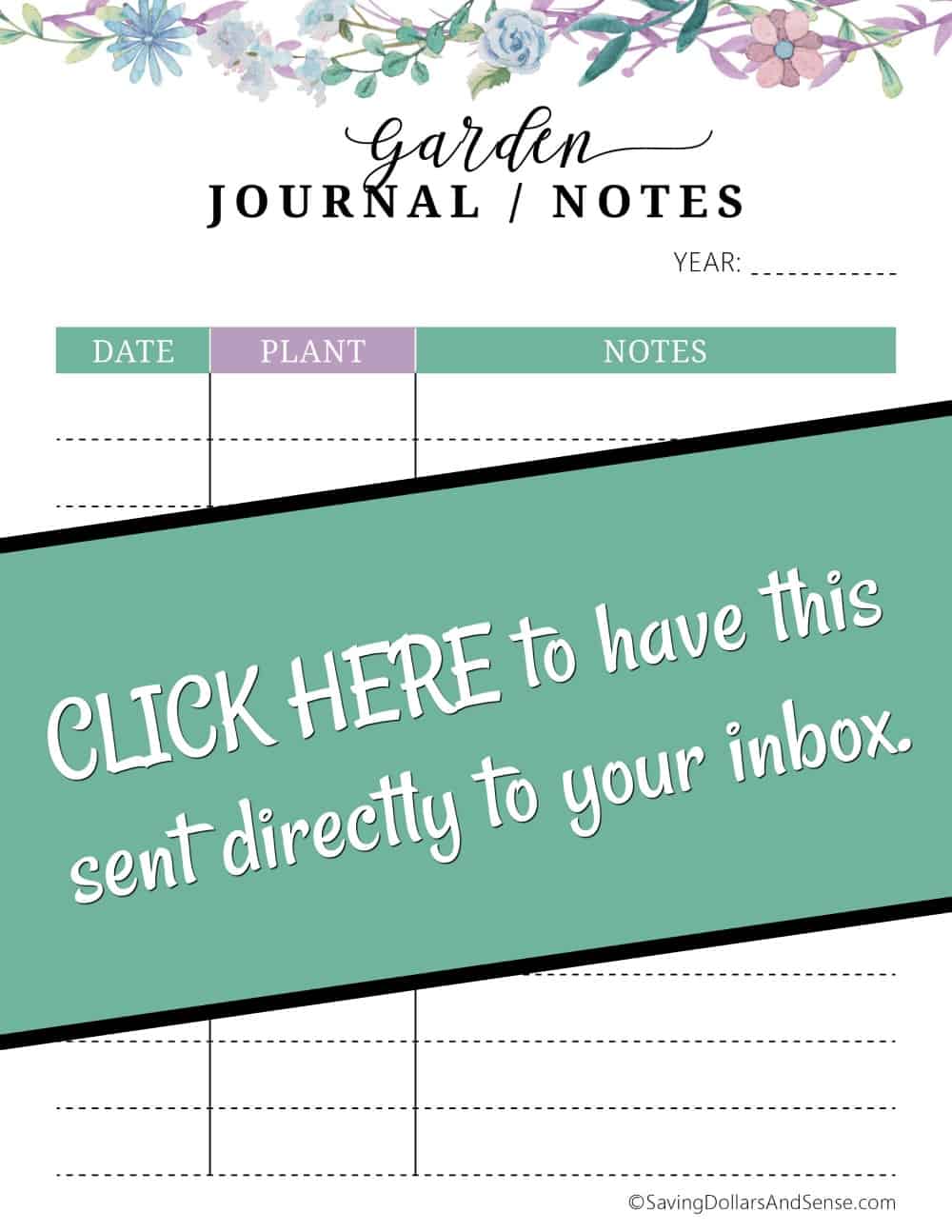 More Gardening Articles