If you're looking for tips on How to Save Money on Groceries, with tried and true strategies that actually work, you've come to the right place!
Saving money on monthly bills is on most people's minds these day.
But there is one bill in particular that many of us are always trying desperately to reduce, that's the ever increasing grocery bill.
This is one bill that never seems to go down, only up, no matter what we do.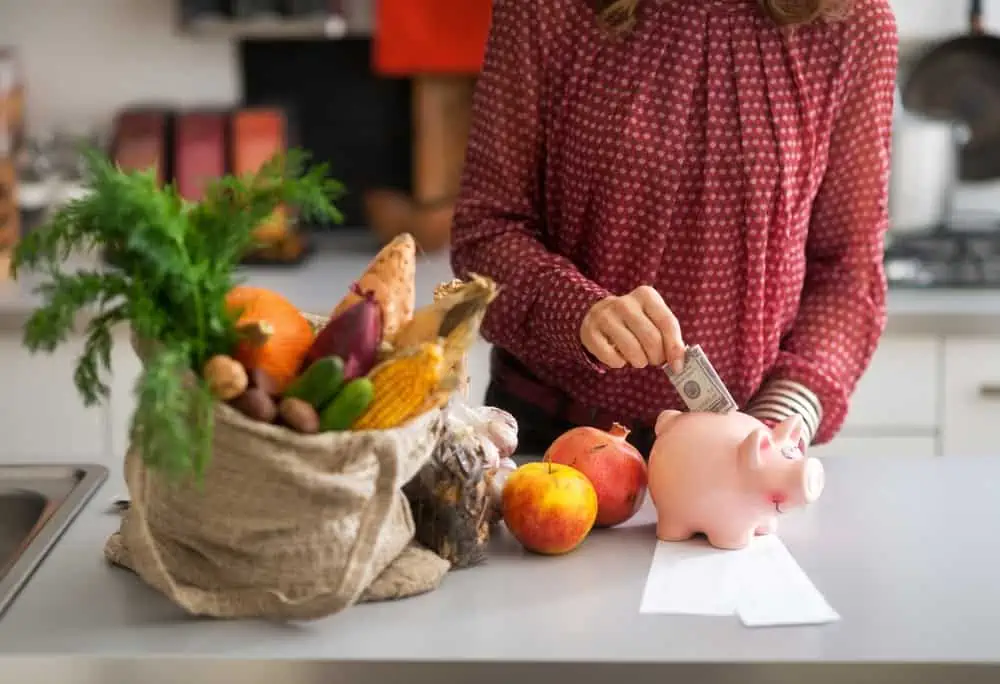 Grocery Shopping on a Budget
No matter who you are, you can relate to this and having to cut things out of your budget to be able to afford all the groceries you need.
This is especially the case with families or young college kids (evidenced by the amount of Ramen they eat).
But a common mistake people tend to make when trying to save is buying the lowest quality food just because it's cheap.
I know that may seem like the only option, but if you really knew the proper way to lower your food costs, you could buy better quality food and stay within budget.
That means less mac and cheese for every dinner.
To get started saving, we're going to share 7 ways that you can begin to lower your food costs today!
Use Your Loyalty Card
One of the most popular mistakes people tend to make again and again is not having or using their loyalty card.
If you don't know, a loyalty card or store card is a card you can put in your wallet or on your keychain the store gives you for sharing your phone, address, and email with them. It is usually free.
You want to sign up for this because there are specific deals and sales, even coupons you can only get by having a loyalty card.
And if you don't want to keep track of a card, you can link your phone number (this is super easy to do) and use that at checkout instead.
Plus, some stores give you points for shopping you can use to save on gas, but it gets even better, some stores allow you to use those points on food as well.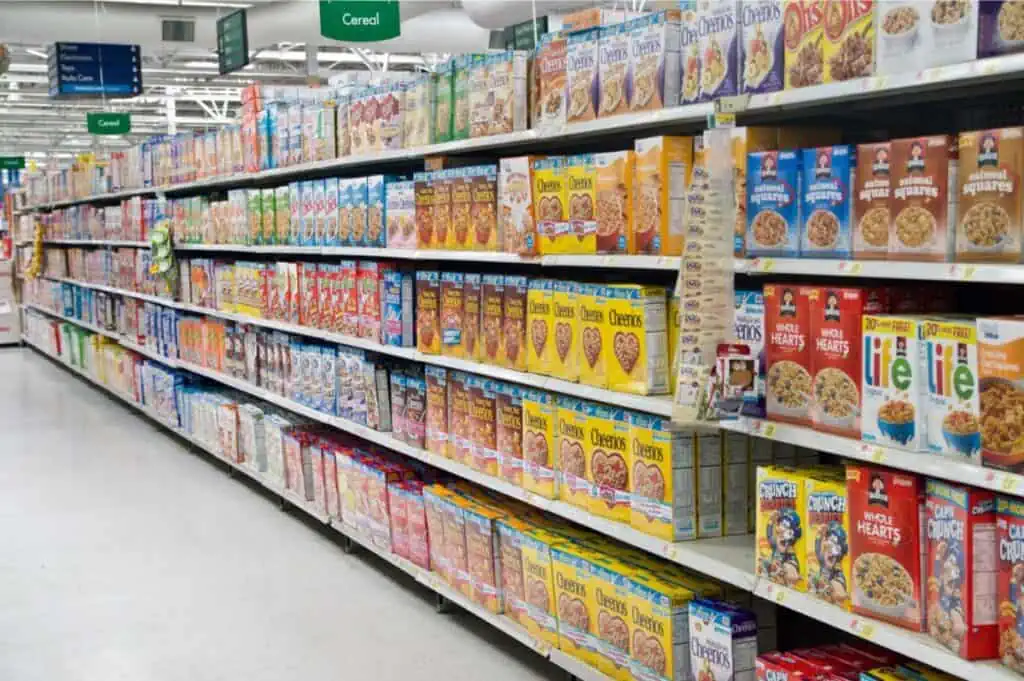 Compare Prices
Comparing prices is always a good idea.
The first way is to go to the store's website and check the prices. You can see which store has cheaper milk or trash bags by comparing prices this way.
The only problem with this method, though, is that not every store lists all the items they sell and their prices online.
Another problem is that the online prices can be different from those in the store.
The most effective way to compare prices can take extra time but can also have a huge payoff.
For this method, shop at your regular store, but be sure to keep track of everything you buy and the price.
Then next time you go shopping go to a different store and do the same thing. But also check the costs of the items you bought at the first store.
When you get home, compare prices.
Keep doing this for as many stores as you want but stay near your home. This will help save on gas.
Once you have your lists, you can now determine where you need to shop for each item to get the best deals.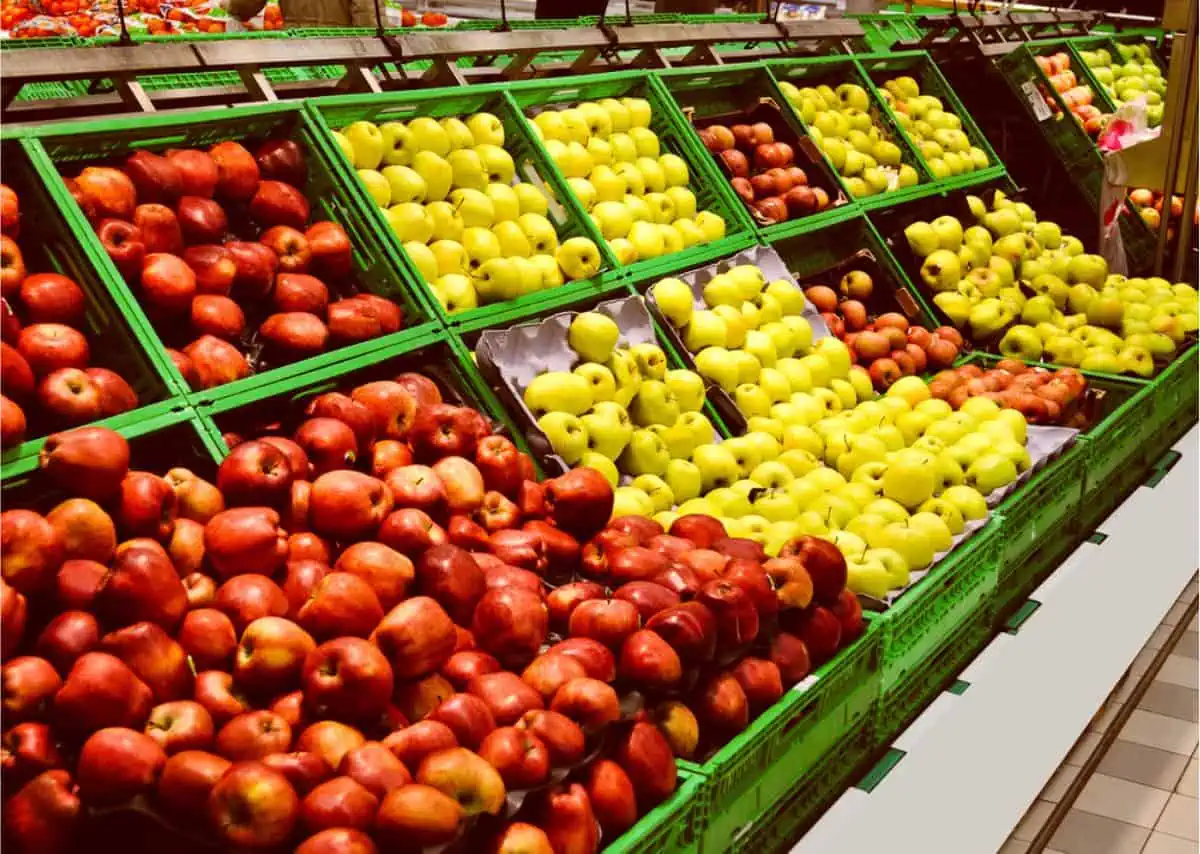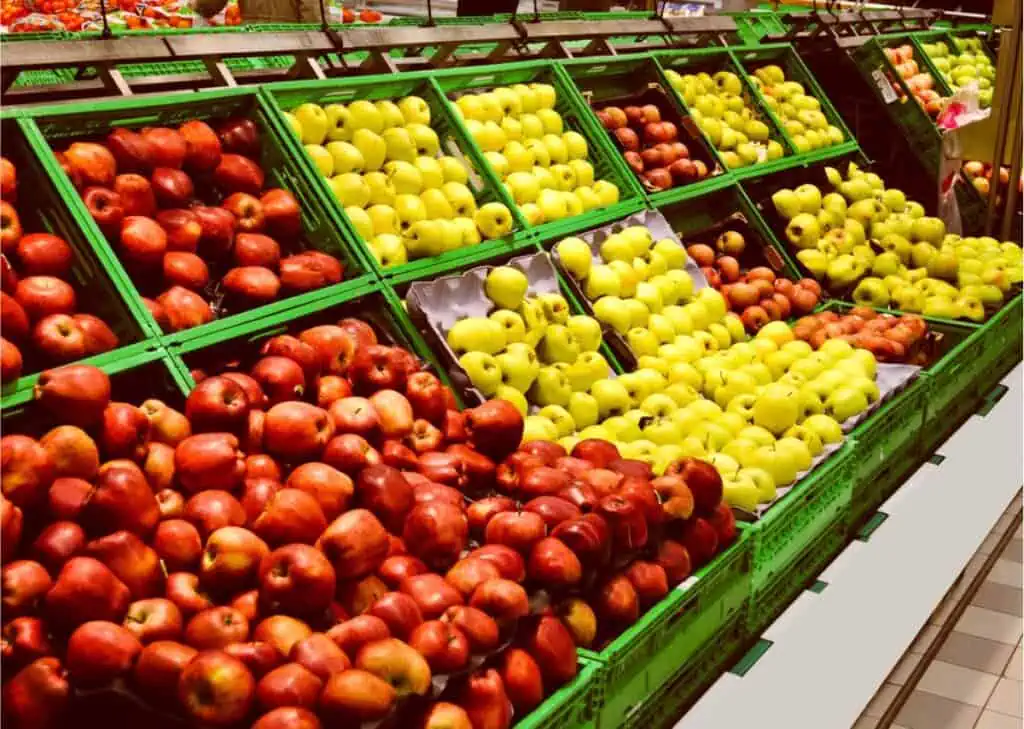 Shop In Season
Many times we don't think about whether the produce they're purchasing is in the season.
Most fruit and vegetables are grown at a certain time of year, but you may see them in your stores year round.
This matters because if it's not in season, it will cost more.
In season produce is often the produce that's on sale when you go to the store. This is because there is so much of it.
But what if you want your avocados or watermelon when it's not in season?
You can quickly solve this by stocking up and freezing the produce you want.
This way, you can enjoy your favorite fruits and veggies even when it's not in season while saving money.
Skip The Pre Prepped Food
To save time cooking, many tend to buy pre-cut veggies and seasoned meats, even pre-made smoothies.
Yes, it may save us a little time and hassle in the kitchen, but it does cost extra to get it that way.
These little costs add up fast.
You can save a ton by cutting your own fruit or marinating your own chicken.
Check Unit Prices
This is my all-time favorite tip/hack to lower your food bill, so first, you need to know what the unit price is.
This is the cost per oz for the item.
You can find it on the price tag on the shelf. It's usually on the bottom right corner.
By knowing the unit price, you can tell if an item in a different quantity is cheaper or not.
This tip is mainly used to tell if buying in bulk is cheaper.
For example, you can see if you should buy two half gallons or if it's cheaper to buy an entire gallon.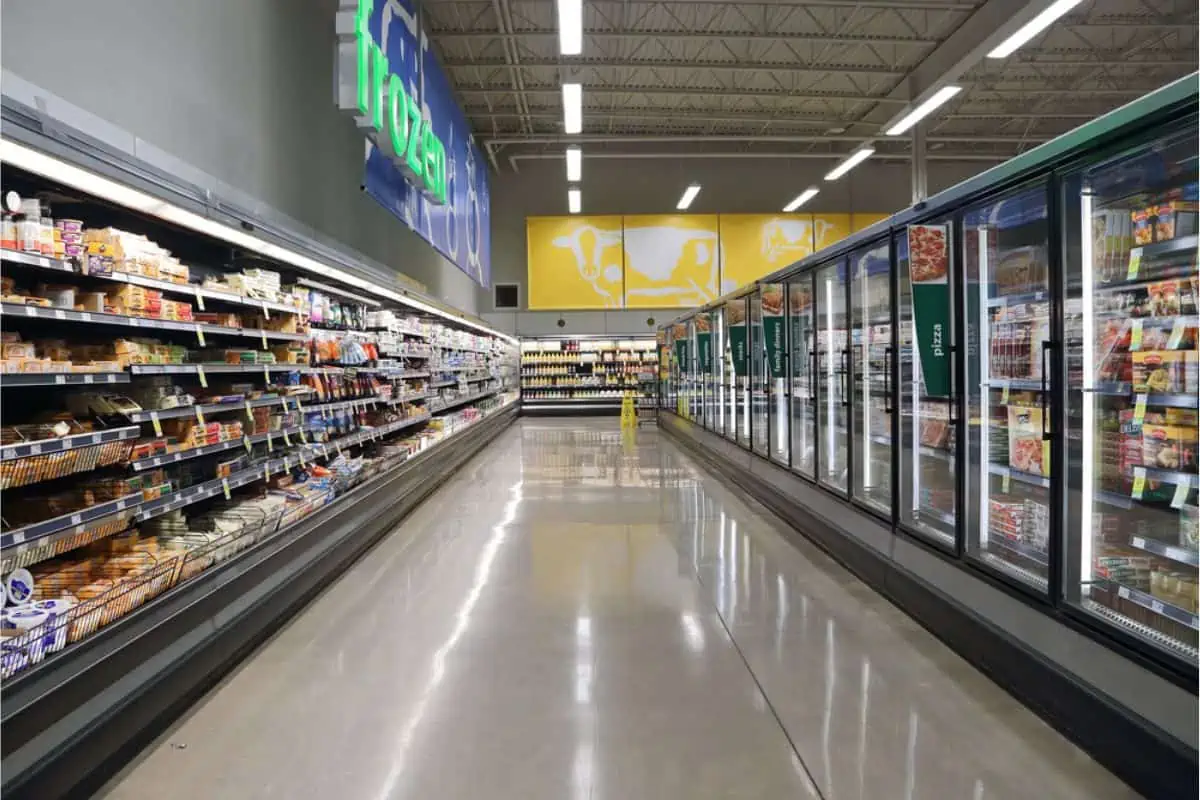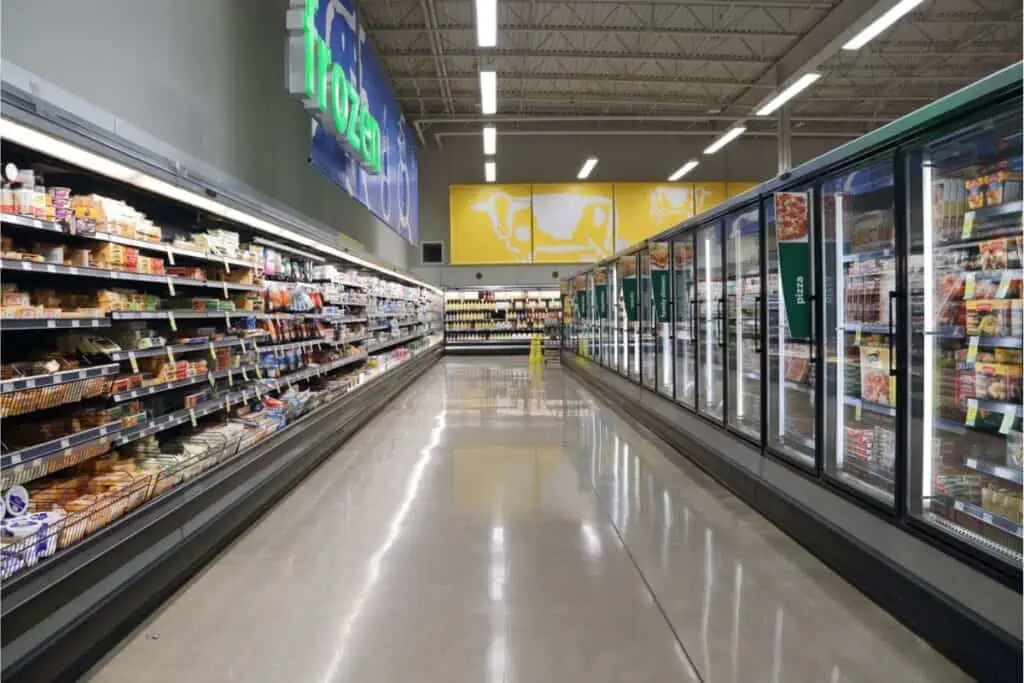 Sometimes Frozen Is Better
Now let's get one thing straight, frozen food doesn't equal poor quality.
I know the urge to constantly buy fresh food, whether that's for meat or veggies, but that's not always cost effective.
Most of the time, the food is frozen at its peak freshness.
If you ever want to tell which is cheaper, just look at the price.
If broccoli is $2.52 a pound and a 16oz package of broccoli already cut is $1.45, the frozen is obviously cheaper, and you save time.
But this doesn't just go for produce.
It doesn't hurt to check the frozen meat section at the store either.
Did you know you can buy already patted out burger patties or chicken?
You can even just purchase chicken legs if that's what you want (by the way, dark meat chicken is way more juicy and tender than white meat, and it's cheaper, too).
So, stop by your freezer section next time you're at the store.
Plan Around What You Have
I know I was guilty of this for the longest time.
I would make a meal plan for burgers or steak when I already had chicken.
By checking to see what you already have and planning a meal around that, you end up buying less and throwing out less.
Plus, we don't end up with three of the same spice (so very guilty of this! lol).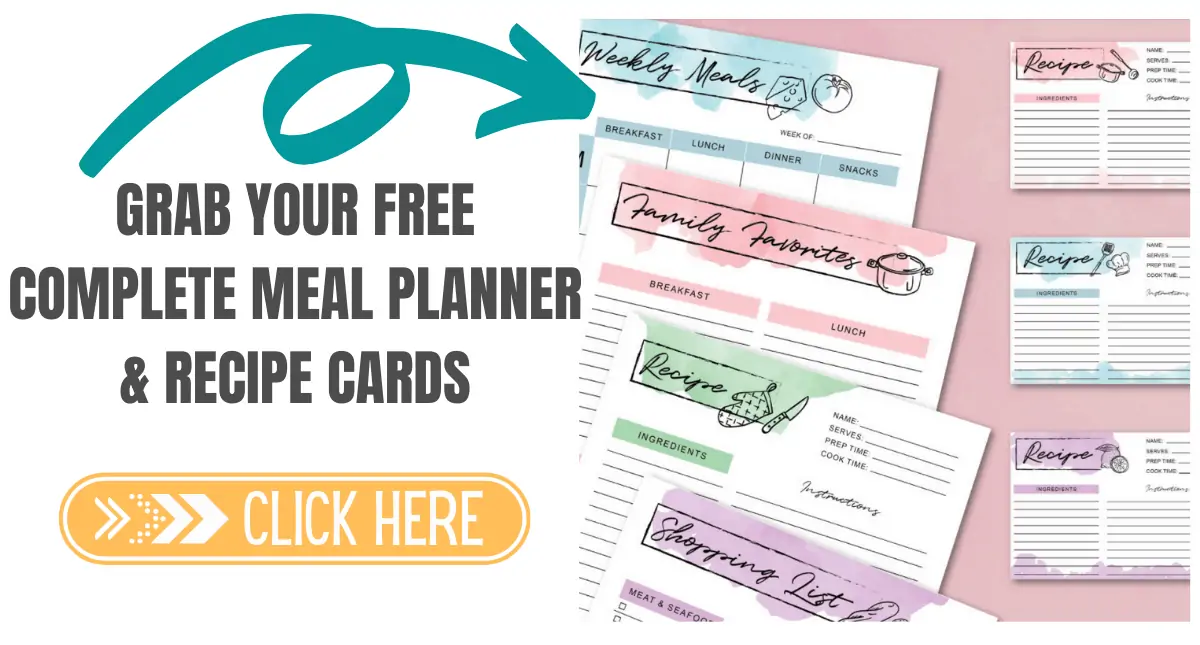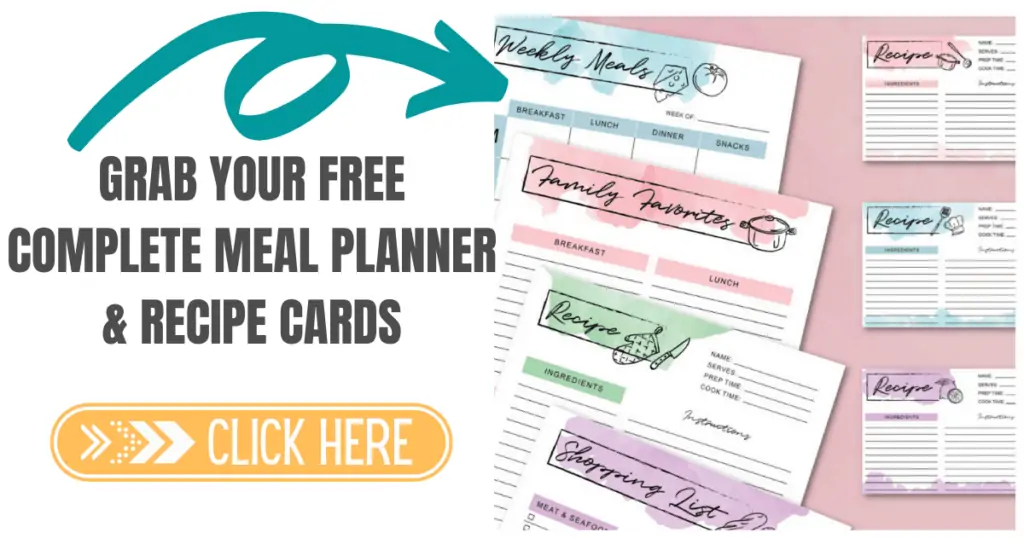 Using some or all of the tips in the post will have you to be able to save as much money as possible on your grocery bill each month!
More Money Saving Tips
If you liked this post on How to Save Money, you'll love these ones too: