March happens to be a very special month for me for several reasons.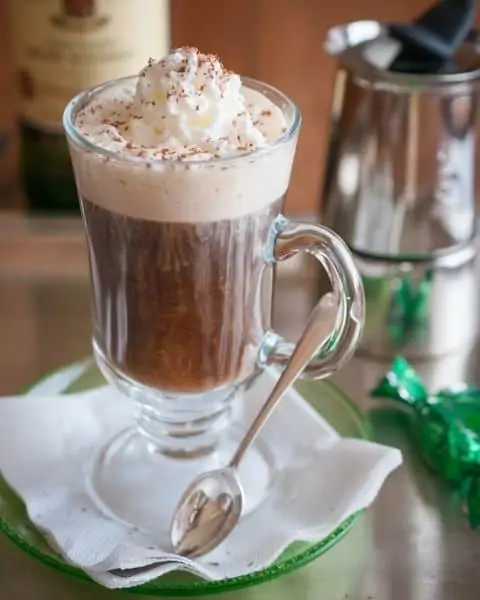 For one thing it is my birthday month, my birthday is in just 6 more days. March always reminds me that Spring is coming sooner than it might seem.
Plus I am Irish and St. Patrick's Day is always a fun time to pull out my favorite Irish recipes.
We have Homemade Shamrock Shakes, Corned Beef, Irish Soda Bread, and now I can add Irish Coffee to my collection!
If you have a Keurig, you might want to try out this recipe too!
INGREDIENTS
1 dark roast extra bold Keurig K-cup coffee
1 T brown sugar
1 shot of whiskey
1 shot of heavy whipping cream
Click here for further instructions.