When you know How to Plan for the Holidays you will be able to enjoy a stress free holiday season, and that is really what we all want, right?

How to Plan for the Holidays
Every year it seems like I am so busy that I hardly have the time to actually enjoy the holiday season.
This year I was challenged by a good friend to have all of my holiday planning, shopping, wrapping and anything else that comes with all the hustle and bustle of the holiday season completely finished by November 29th.
The idea is to get it all done before Advent begins.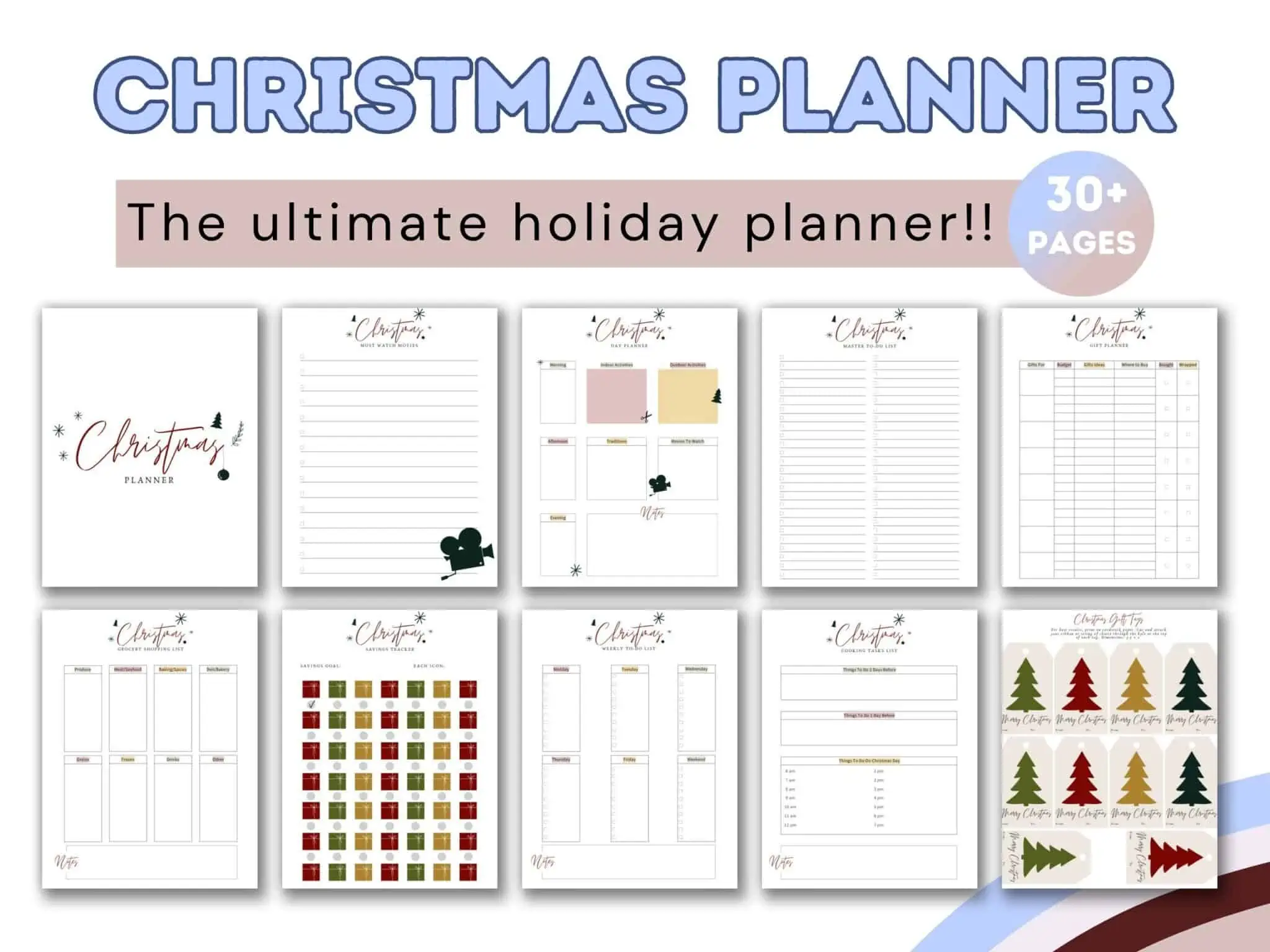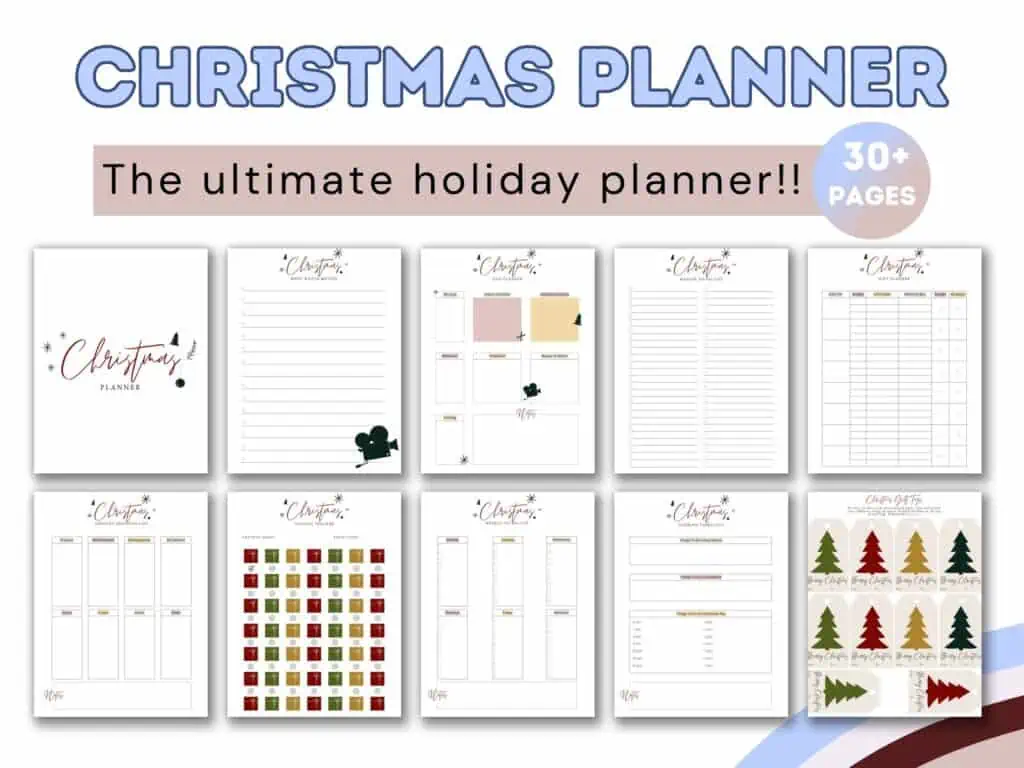 Grab your FREE Christmas Planner today!!
I love this idea and have often tried to do something similar, although having a challenge might help keep me on task so that I can completely enjoy the season with my friends and family.
This is also a great challenge to join me in so you can fully use the time to prepare your heart and mind to focus on the true meaning of the season once December gets here.
We have a few weeks until then, each week I will share a couple more tasks that you can work on today to make sure the holidays are a success, and that you are actually part of them.
This week is all about preparing your list and creating a budget.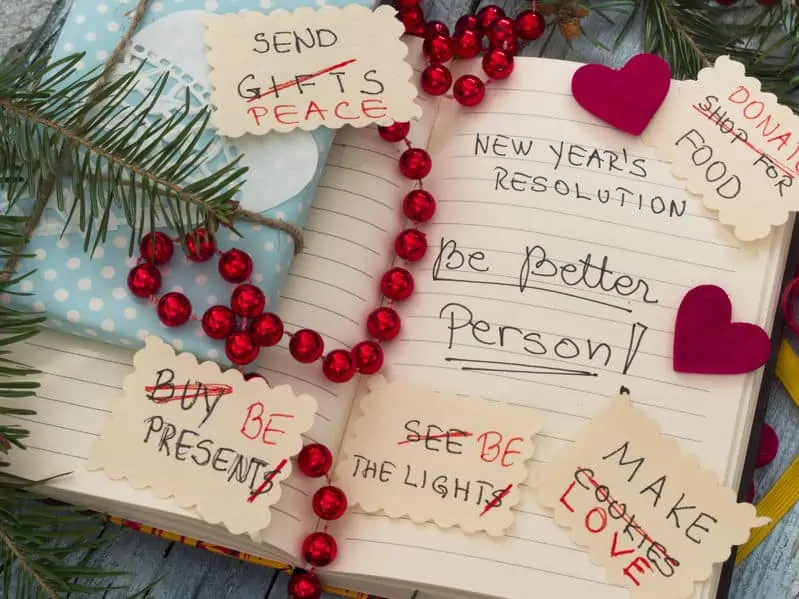 Complete these three tasks this week and you will be well on your way to holiday success!
Make Your List
Write down the name of every single person you will give a gift this year.
Don't forget teachers, service workers, youth leaders, neighbors, friends, family and anyone else you want to share some holiday cheer with this year.
Also make sure to write down anything charitable you might do including donations, gifts, etc.
Set aside 15-20 minutes to focus on this task so that you do not forget anyone.
Fill Your Calendar
Add any and all activities and events that you plan to participate in this holiday season.
Make sure that you include any special events or traditional activities you always like to do.
Also make sure to fill in any special church days.
Decide on Your Budget
Come up with a very doable holiday budget and stick to it.
You can use this Christmas Budget Calculator to help you figure it out.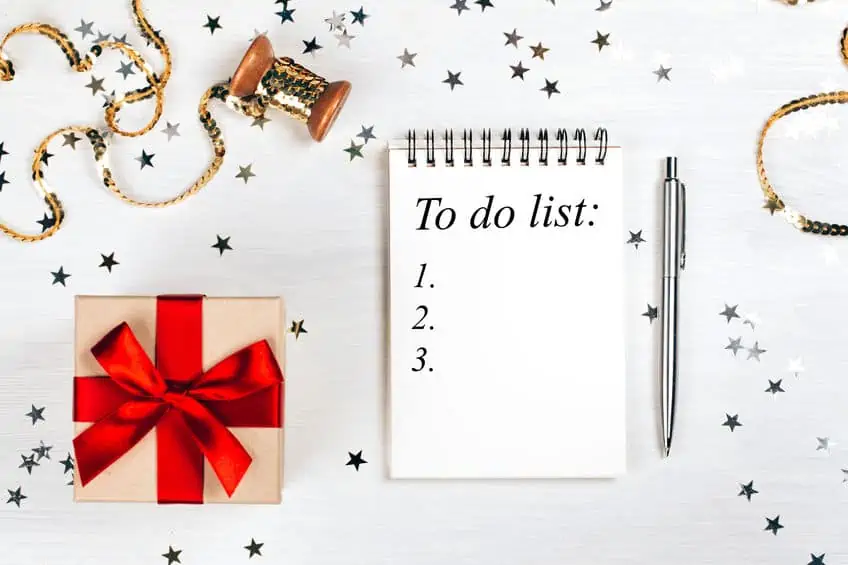 I'll be back again next week with some more tasks that will help you to have a successful holiday without the stress that usually creeps into the holiday season.
This Printable Holiday Planner is my gift to you this year (CLICK HERE).
I hope that it is helpful and that we can all enjoy a nice and peaceful holiday this year.
If you want to jump ahead you can find the next steps below: