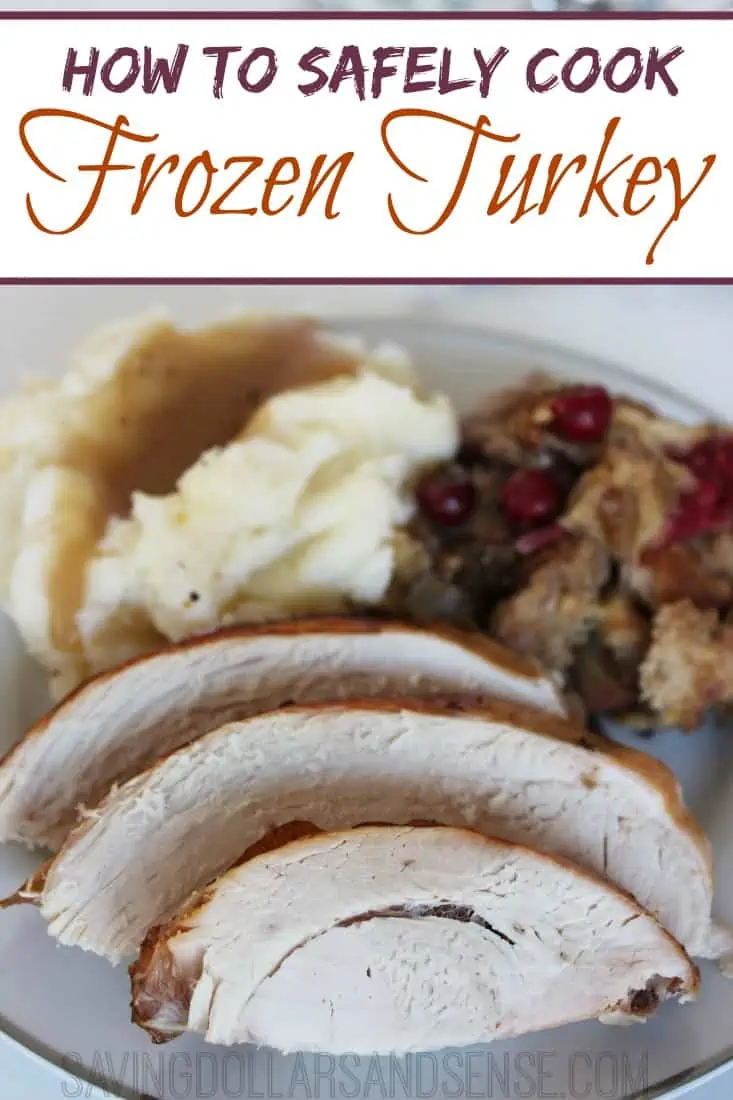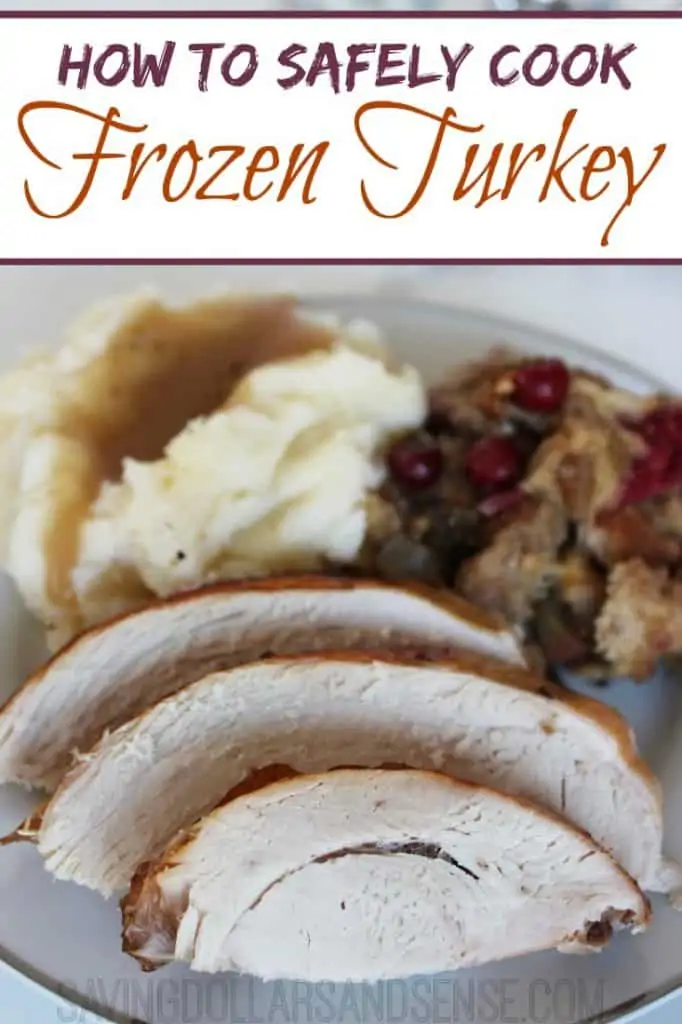 I have always heard that you can never cook a turkey unless it has had time to completely thaw in the refrigerator only for several days.
Last Thanksgiving I thought I gave my turkey plenty of time to thaw, but the morning of Thanksgiving it was still a little frozen inside.
I did what I could and put it in a water bath until it was thawed completely, but what if you have a turkey that is frozen solid?
You can cook a frozen turkey!
I was shocked when I read that this is completely safe as long as you follow a few tips for cooking a frozen turkey from the Mayo Clinic.
Cooking a Frozen Turkey is a lot easier than it may seem.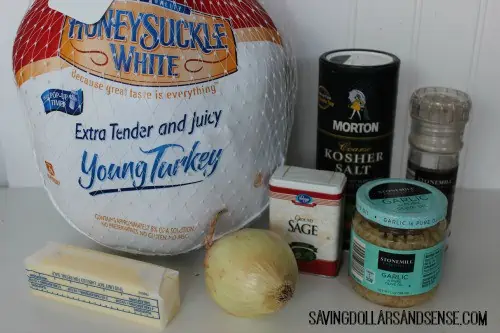 INGREDIENTS
1 frozen Turkey
1/2 cup Butter
1 Medium Onion
2 tsp minced Garlic
3 tsp Poultry Seasoning
1 tsp Salt
1 tsp Pepper
DIRECTIONS
Turkey will take about 1 1/2 times to twice as long to cook from frozen.
Preheat oven to 325.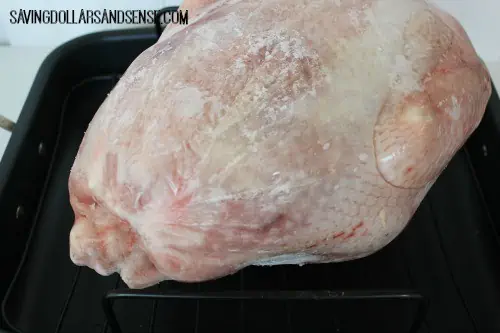 Remove wrapping from turkey and place breast down on broiling pan.
Place in oven for 3 1/2 hours.
Remove from oven and see if bag with liver, gizzard and heart can be removed from the neck area. If not return to oven and continue checking every 15 minutes. If the bag is
plastic, do not let it begin to melt or it will ruin turkey.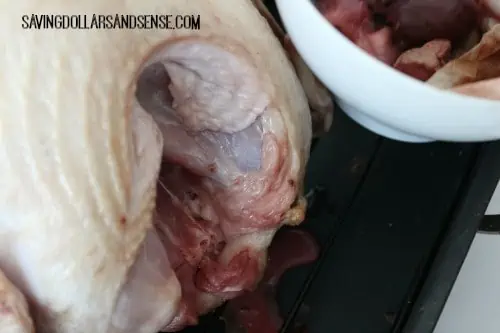 Flip turkey breast side up and return to oven for another 30 minutes.
Remove from oven and see if neck can be removed from the body cavity from between the legs. If not return to oven and continue checking every 15 minutes.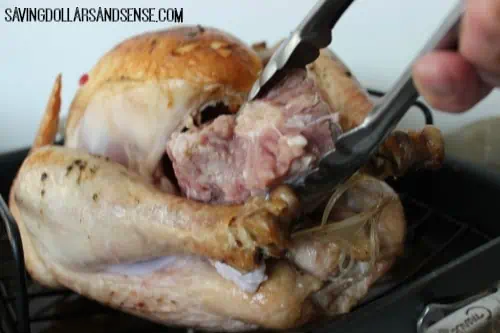 Peel outer skin off onion and place in body cavity along with garlic.
Rub body down with butter and season with salt pepper and poultry seasoning.
Return to oven to finish cooking. Check for temperature in thigh of at least 175 and in breast of at least 160. Baste turkey with juices every time you check temperature.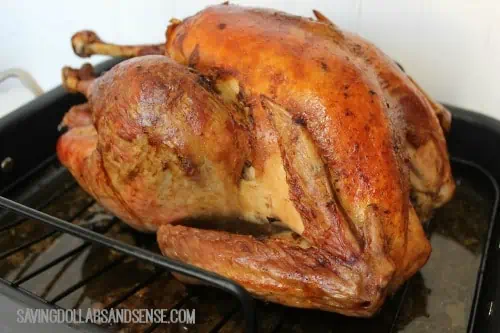 When temperature is reached, remove from oven and tent in aluminum foil for 30 minutes to allow turkey to rest before carving.