Today I am sharing a recipe for No Cook Raspberry Freezer Jam that I am sure can be adapted to use with any kind of berries you have on hand.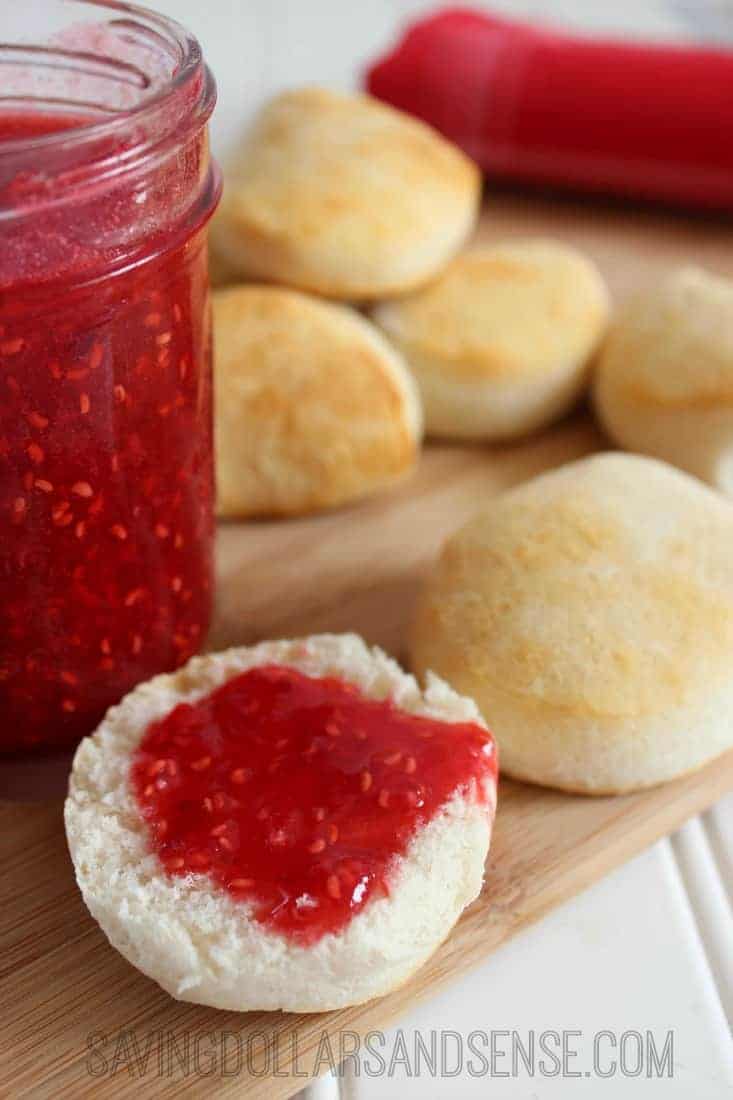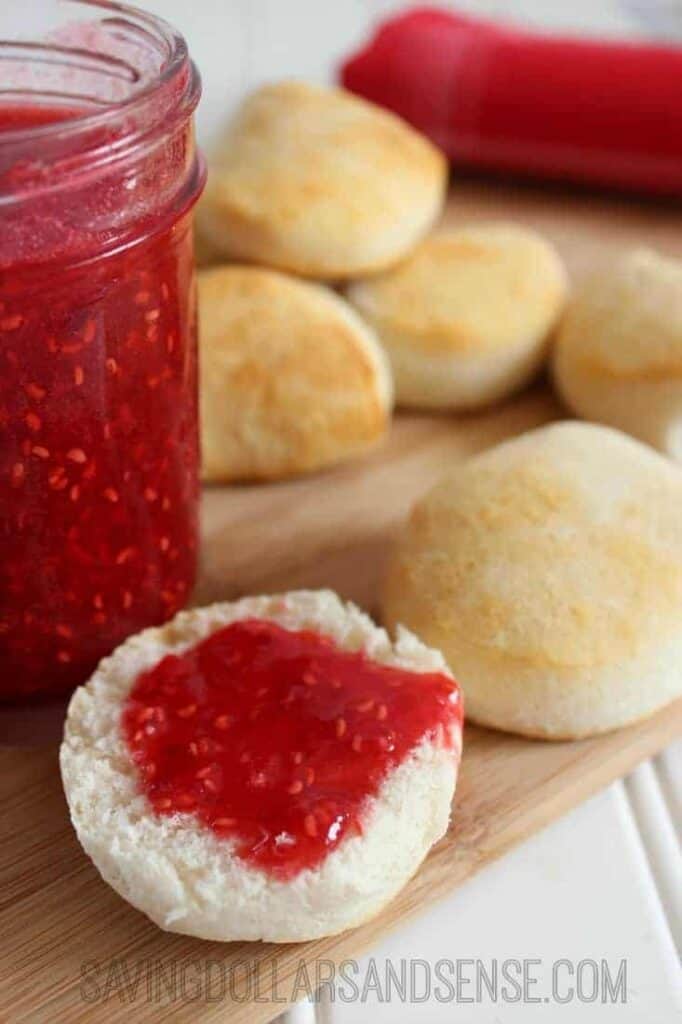 I am looking forward to finally having the opportunity to do some fresh berry picking this year at a local U-Pick that I have been wanting to try out ever since we took a trip to pick apples.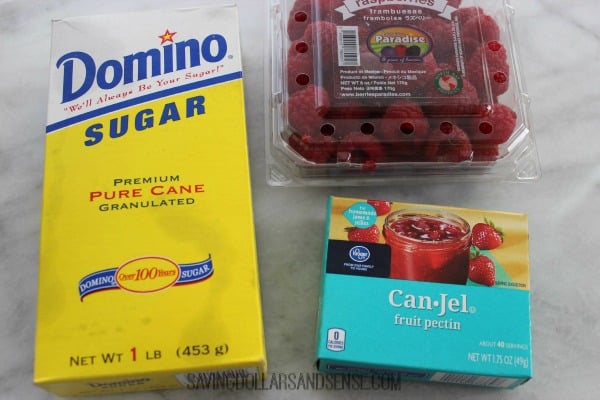 INGREDIENTS
1 pt fresh Raspberries (about 2/3 cup mashed)
3/4 cup Sugar
3 tsp Real Fruit Pectin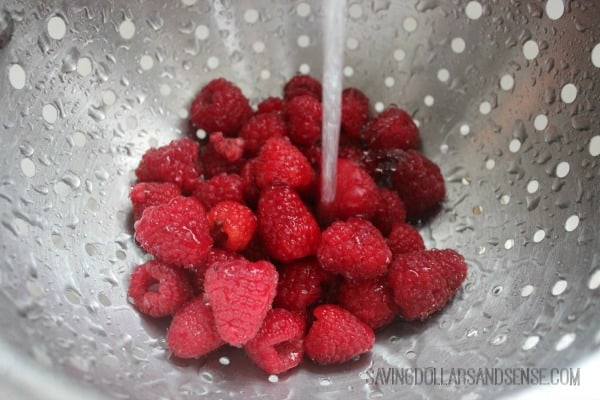 DIRECTIONS
Boil an 8 oz Mason jar, lid and ring to sterilize.
Mash raspberries and verify that you have 2/3 cup.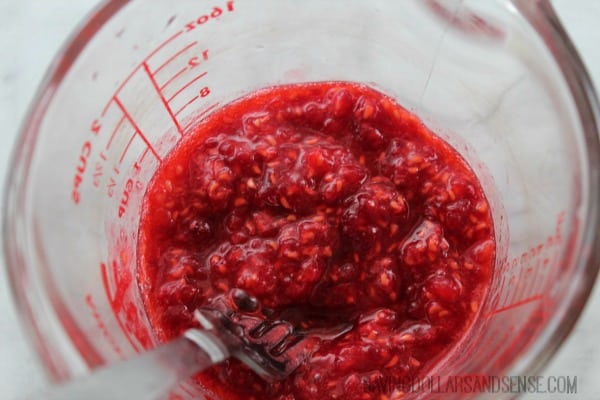 Add sugar and pectin and mix well to dissolve.
If texture seems grainy, microwave for 30 seconds and continue stirring.
Transfer mixture to mason jar place lid and screw on lid.
Place in freezer until ready to use or in refrigerator if you will use now.