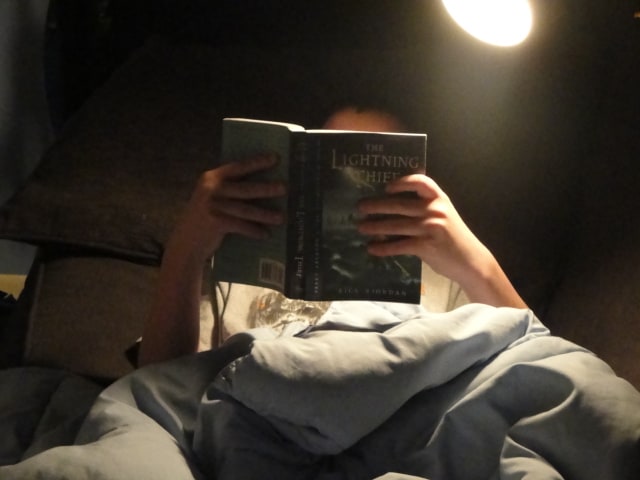 I have struggled with my son in the area of reading ever since he was in kindergarten.
It's not that he couldn't read, because he learned pretty easily.
The real issue was that he has never liked reading.
This is beyond comprehensible to me since I love to read and would devour books when I was a kid.
A world without books is so sad to me.
It has always been my heart to see him really enjoy reading. I have tried being sneaky before by offering books I thought he would love.
But my plan never worked, and they only turned into books he had to read.
Still, I refused to give up.
I knew that if I could just find the right book, he would fall in love with the character and story and realize what it was like to enter another world through a book.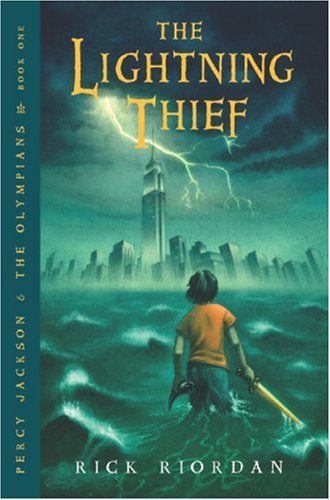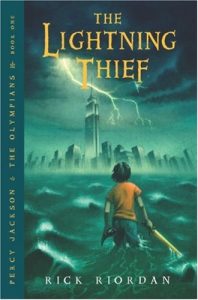 So, the next time I was looking on Amazon for some books for my daughter who can't get enough to read, I ended up on a page that had all of the Percy Jackson Books.
I had heard people talk about how great these books were and decided it wouldn't hurt to try.
The worst thing that would happen is they would be added to the list of books my son had to read for school this year.
When they first arrived he really didn't want anything to do with them. But that night, when I told him he could stay up in bed reading or go to sleep, he chose to open the book.
He hasn't put it down!
It's the first thing he does in the morning and it's where he stays up reading all night long.
I am so happy to finally see him enjoy reading.
I bought him this 3 book set, but I know I'll have to pick up the rest soon at the pace he is going!