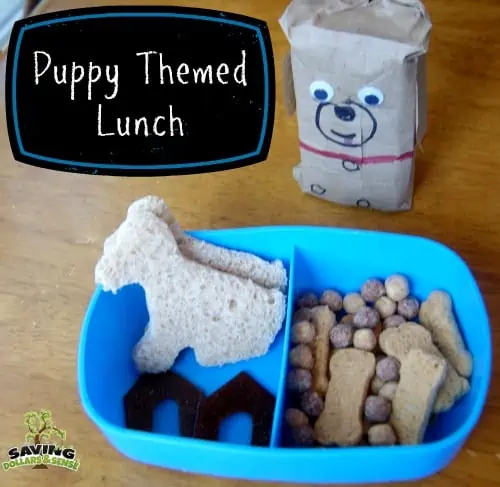 How Much is That Puppy in the Lunchbox?
My preschooler is into puppies these days so she really loved today's theme.
I cut dog houses from fruit roll ups using my kitchen shears. If you don't already have a pair of scissors dedicated to kitchen work you really should pick up a pair.
I use these ones which work really well for everything from cutting tortillas to chicken. If you don't have a particular cookie cutter to match your theme they can help you turn plain into pretty!
Scooby snacks of course fit right into our puppy theme, and a small scoop of Reese's Puffs to look like kibble. She was tickled silly!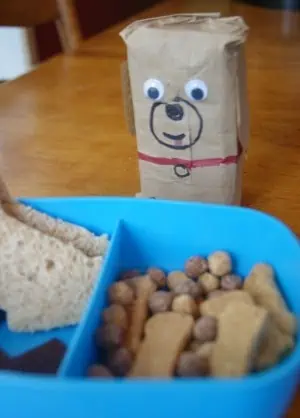 Finally I covered a juice box with a paper lunch bag, raided the kids art shelf for googley eyes and a used a little pen work with my sharpies to created a juice box pup.
Thanks to Jody for sharing her tips for creating wonderful back to school lunches that your kiddos will love!
Check out these other Back to School Lunch Ideas!