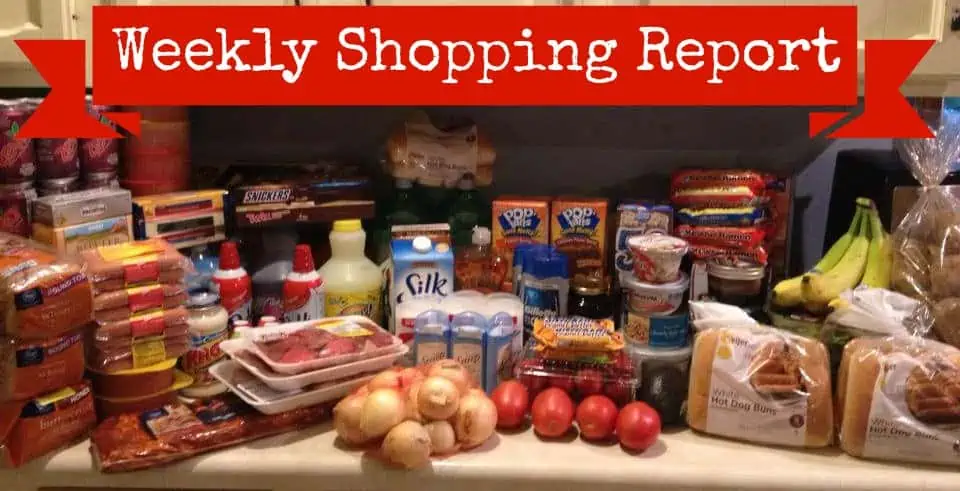 I finally made it to the grocery store today!
The last time I really shopped was right before Memorial Day, other than picking up milk or a loaf of bread a couple of times.
Our fridge and cupboards were pretty bare!
But the truth is I wanted to clear out as much as possible from the freezer, fridge, and pantry.
Mission Accomplished!
So I spent some time yesterday putting together my list using my Weekly Menu Plan.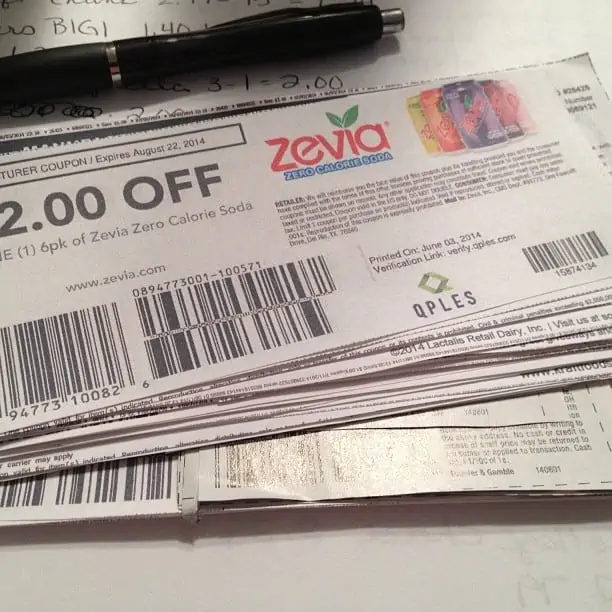 I printed off my coupons which were worth a whopping $96!!!
I held that stack of coupons in my hand this afternoon and realized that it was almost $100 that I was going to be able to keep just for taking a little time to plan, print and cut them!
I don't know about you, but I like the idea of keeping that $96 way more than I like the idea of giving it to the grocery store.
So I am pretty sure I did alright this time. Plus I think I have enough that I really won't need to shop again for a couple of weeks.
Meijer
Yoplait Greek Yogurt Cup (FREE with mPerk)
Bag of Onions
4 Sunny D Chillers ($1 off 2 Printable Coupon)
2 Muellers Pasta
4 Oscar Mayer Hot Dogs ($1 off 2 mPerk and $1 off 2 coupons on the package)
2 Oscar Mayer Bologna ($1 off 2 mPerk)
2 Philly Cream Cheese ($1 off Printable Coupon)
Kraft Chunk Cheese ($0.75 off mPerk)
2 Reddi Whip $2 ($1 Printable Coupon)
Ragu Sauce ($0.75 off mPerk)
3 Meijer Buns
Strawberries ($1.50 off automatically for buying 2 Reddi Whip)
Butter
2 Earthbound Farms Organic Salads
TOTAL $22.30
Total Savings $32.50
Kroger
2 California Pizzas ($1.50 Printable Coupon)
Kroger Honey Toasted Oats
6 Pop-Tarts ($1 off 2 and $0.40 off Printable Coupons no longer available)
3 Secret Deodorant ($1 off coupon)
2 Gillette Body Wash ($2 off 2 coupons)
6 Old Spice Deodorant ($1 of 2 coupons)
Dish Detergent
4 7-Up 2 Liters ($1 off 2 Printable Coupon)
Silk Chocolate Soymilk
Gallon Milk
4 Tomatoes
3 Loaves of Bread
Twix Ice Cream Bars ($1.50 Kroger Digital Coupon or Printable Coupon)
Snickers Ice Cream Bars ($1.50 Kroger Digital Coupon or Printable Coupon)
4 Snickers Peanut Butter Squared Candy bars ($0.75 off 2 Printable Coupon)
5 Ramen Noodles
Kroger Tuna large can
Claussen Pickles
4 Crystal Light Liquid ($1 Printable Coupon and $1.50 Printable coupon no longer available)
2 Kraft Chunk Cheese ($1 off 2 Printable Coupon no longer available)
Bananas
24 pk Ice Mountain Bottled Water
2 Zevia Soda 6 packs ($2 off Printable Coupon no longer available)
Grape Jelly
Fage Yogurt
Private Selection Mason Jar Dessert (FREE with Kroger Digital coupon)
Kawalski Italian Sausage
Beef Stew Meat
Spareribs
Gallon Orange Juice
Large Avocado
5 Oscar Mayer Bologna (Buy 5 get $4 off your next order)
10 lb Potatoes (FREE – Use $4 coupon above to buy this)
TOTAL $107.16
Total Savings $93.99