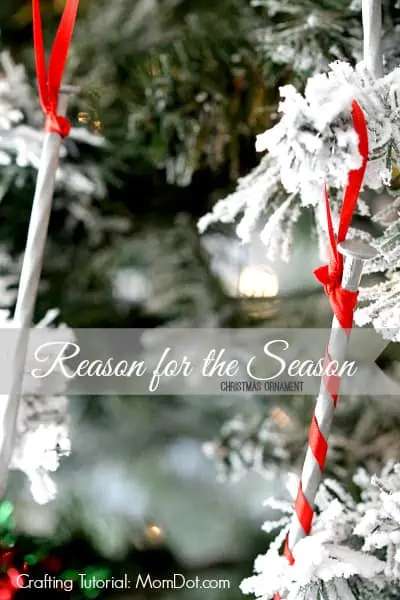 I am going to share lots of great Homemade Christmas ideas over the next several weeks, and I wanted to start with one of my personal favorites.
This Reason for the Season Christmas ornament is simple, yet the meaning behind it is huge.
We add a new Christmas ornament to our tree each year that reminds us of the real reason for Christmas.
I love this and plan to add our own Reason for the Season ornament to the tree this year.
Find all of the instructions to make one of your own in less than 5 minutes.