I have been using the Rover Pet Sitting App for several months now and we LOVE it!

I wanted to tell you all about my experiences with this app, and how you can get $20 free to give it a try today!
We have always used family members to come and watch our dogs when we had to go out of town.
Ever since we moved it has become harder and harder to convince anyone to make the hour drive out to check on the dogs, no matter how much money we tried to bribe them with.
A couple of months ago we decided it was time to come up with a new solution for our trip to California.
We had heard about a pet sitting service from a friend and decided to see if there was someone available in our area.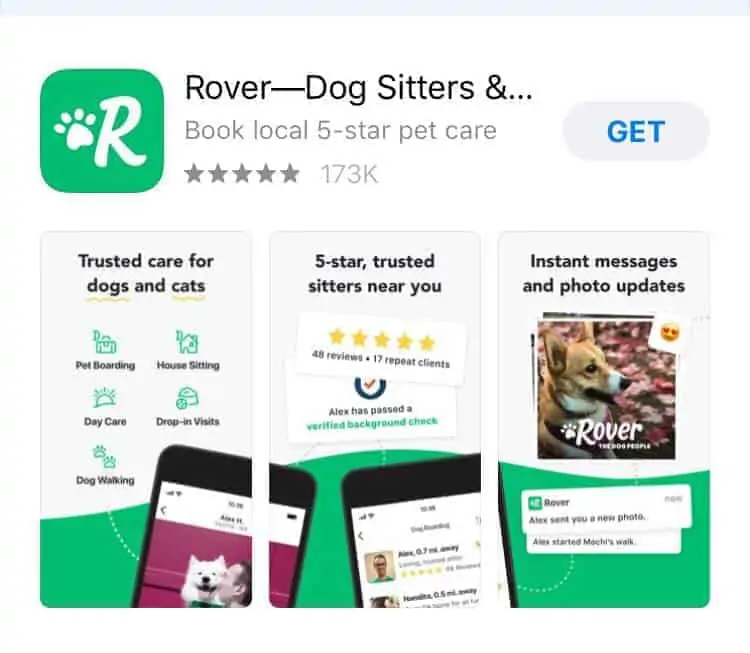 I did a quick search and up popped Audrey, the worlds best pet sitter extraordinaire!
To be honest, I was a bit nervous to have a stranger coming into my home to care for my furbabies, but I was desperate. I had planned a 5-day trip to visit my son out in California and I couldn't just cancel it.
So I sent her a quick message and prayed I wasn't making a mistake.
She responded back pretty quickly and we set up a date for us all to meet. The meeting went so well and I could tell right away that my dogs were going to love her!
Since that first trip was such a huge success, we booked her for our last trip to Tennessee too!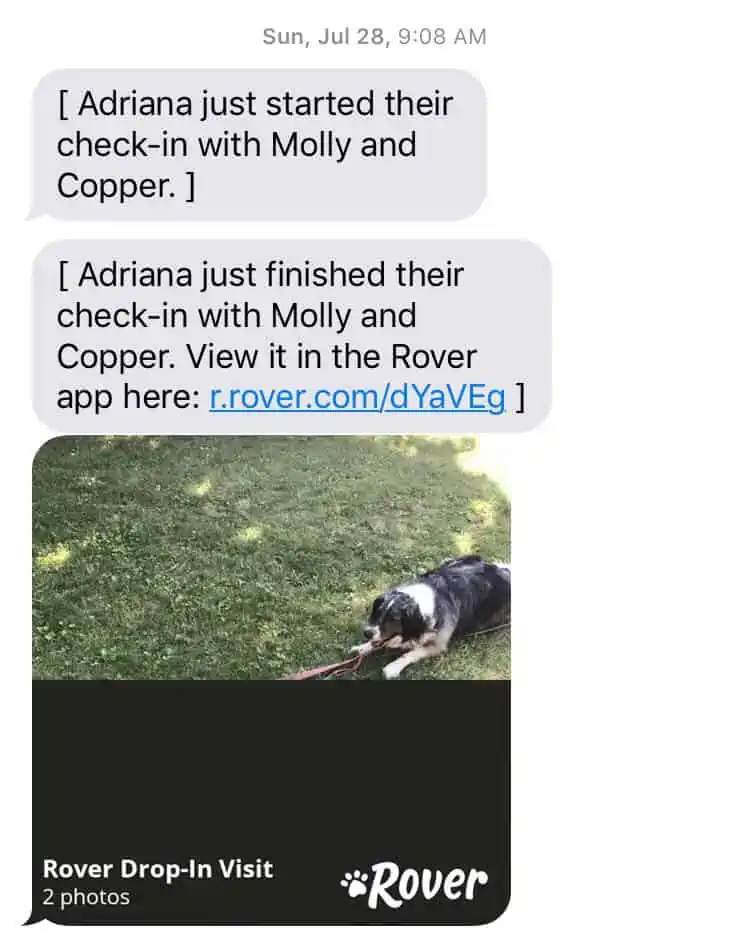 I receive a text from Audrey each time she visits the dogs.
I love the updates she sends me about each dog during every visit. The photos are an added bonus, that leaves me feeling so confident that we have made the best choice for our pets.

What is the Rover App?
It's pretty simple to use Rover. Just sign in and set up your own account. This is where you'll also enter all of the info about each of your pets.
You can choose exactly what you are looking for and read reviews for all of the sitters that match your criteria.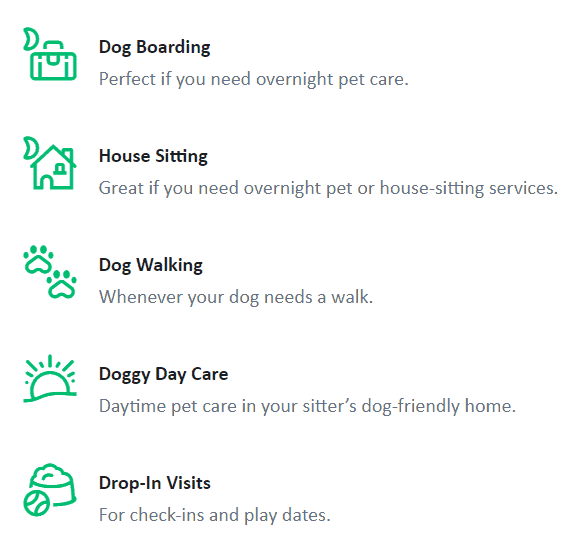 You are assigned a Rover number so that you can text or call your sitter without sharing your personal phone number with them.
I'm not exactly sure how it works, but all of the texts come straight to my phone, even though it uses a completely different phone number to send them.
How to Use the Rover App
Once you've set up your free account, you can log in and search for a pet sitter near you.
After you've read through some of the profiles near you and find a sitter you think will be a great fit, you just go ahead and send them a message through the app to begin the booking process.
If that sitter is available you will book and pay securely through the website or app. I love that everything is done and tracked through the app.
I can honestly say that finding our pet sitter on the Rover App has been such a blessing for us.
Is the Rover App Safe?
I love that the sitters have to pass a basic background check, provide a detailed profile and personal information before they are approved by the Rover team of sitter specialists.
Plus one of the biggest benefits of using Rover is that you get the Rover Guarantee, 24/7 support, and reservation protection.
You can find all of the specifics about the Guarantee, including what's covered, how it works, and frequently asked questions on Rover.com.
I highly recommend this service, and I am confident that you can find your own Audrey near you.
Use my link to get $20 to try Rover today!